Make A Splash in the Adirondacks This Summer Water Skiing
Want to get out on the water this summer? Maybe try out some water sports for the first time? If so, we've got you covered! The Adirondacks are a popular destination for outdoor enthusiasts of all kinds, even water skiers. Keep reading for some of the best places to experience water skiing in the Adirondacks.
Lake George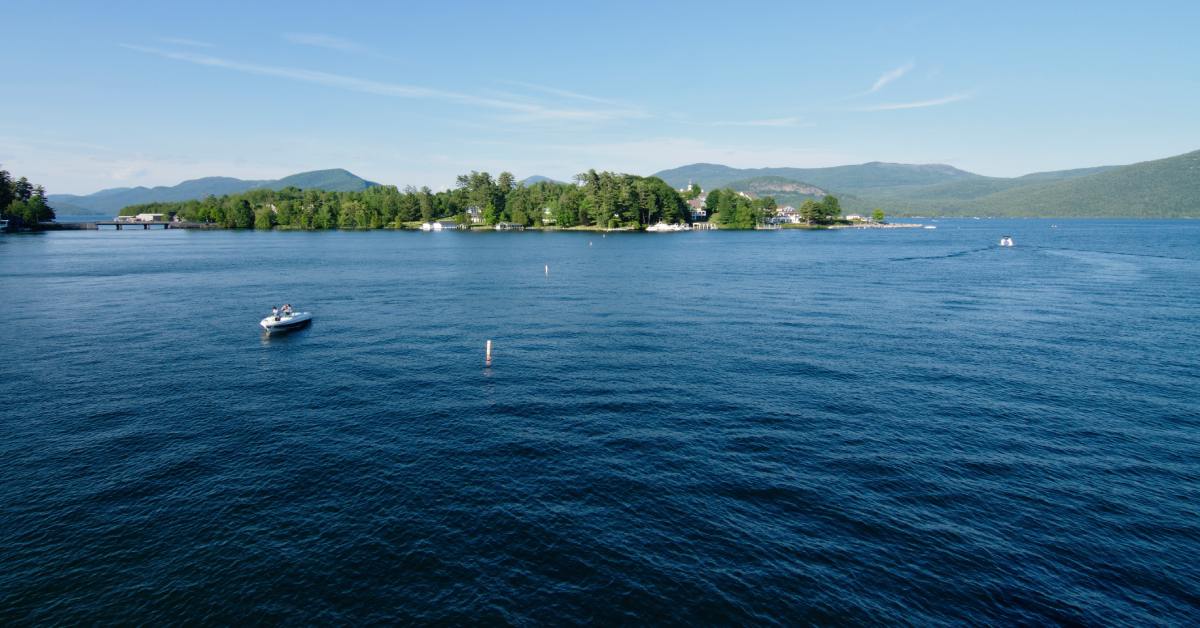 Lake George is one of the more well-known lakes for water skiing. Crystal clear waters and spectacular views of the Adirondack mountains provide an incredible backdrop for any water skiing adventure. The 32-mile long lake has plenty of space to enjoy a thrilling ride.
No boat? No problem! Lake George has a variety of marinas and rental shops, making it easy to rent water skiing equipment or to take lessons from a certified instructor. ADK Boat Tours offers rental equipment and private charters with captains trained to help out beginners.
Saranac Lake
While still a well-known lake, Saranac Lake is smaller and a little more quiet than Lake George. Because of this, it's the ideal spot for beginners learning how to water ski or advanced water skiers looking to perfect their tricks. Saranac Lake is surrounded by picturesque views of mountains and forests, so not only can you enjoy the waters, but you can soak up the scenic views too.
Great Sacandaga Lake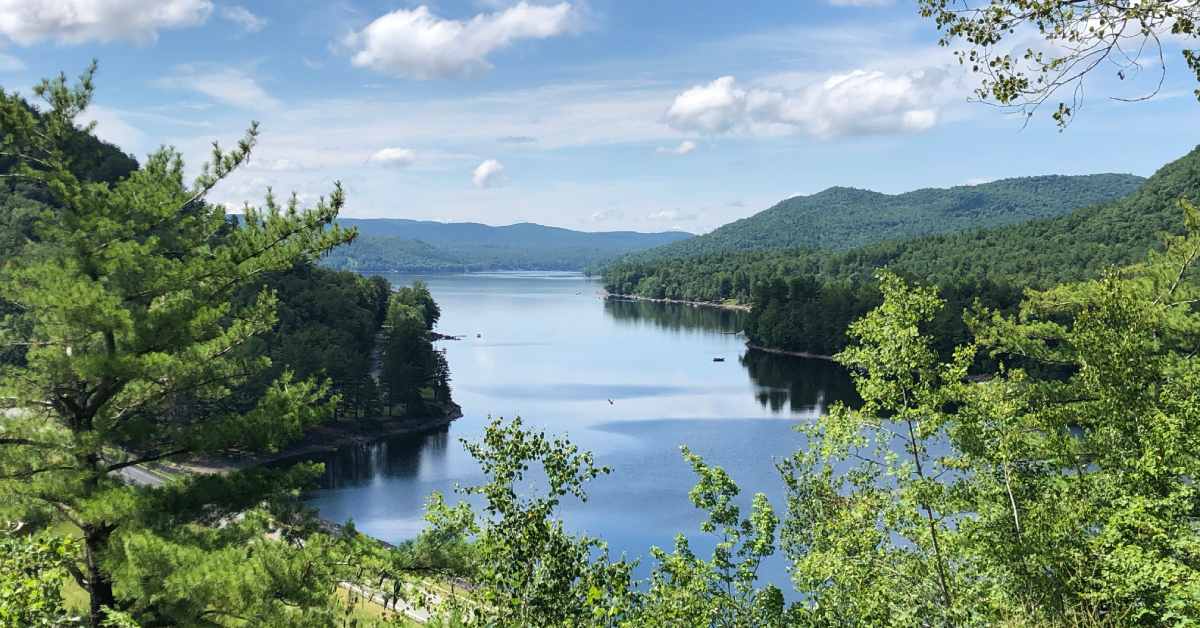 The Great Sacandaga Lake is located in the southern Adirondacks, making it easily accessible from Albany and Saratoga Springs. The lake is also relatively uncrowded compared to other lakes in the Adirondacks, which means you can enjoy water skiing with fewer boats and less congestion on the water. The area has a good amount of marinas and rental equipment shops nearby, so you don't have to bring your own.
Tupper Lake
Tupper Lake is a smaller, 9-mile long lake located in the heart of the Adirondack mountains. The lake's location creates a unique microclimate that leads to calmer water conditions than other nearby lakes. The surrounding mountains help to protect Tupper Lake from high winds, which makes it less choppy, so it's ideal for water skiing. The lake even features various coves and bays, which are great spots for beginners to practice.
Lake Placid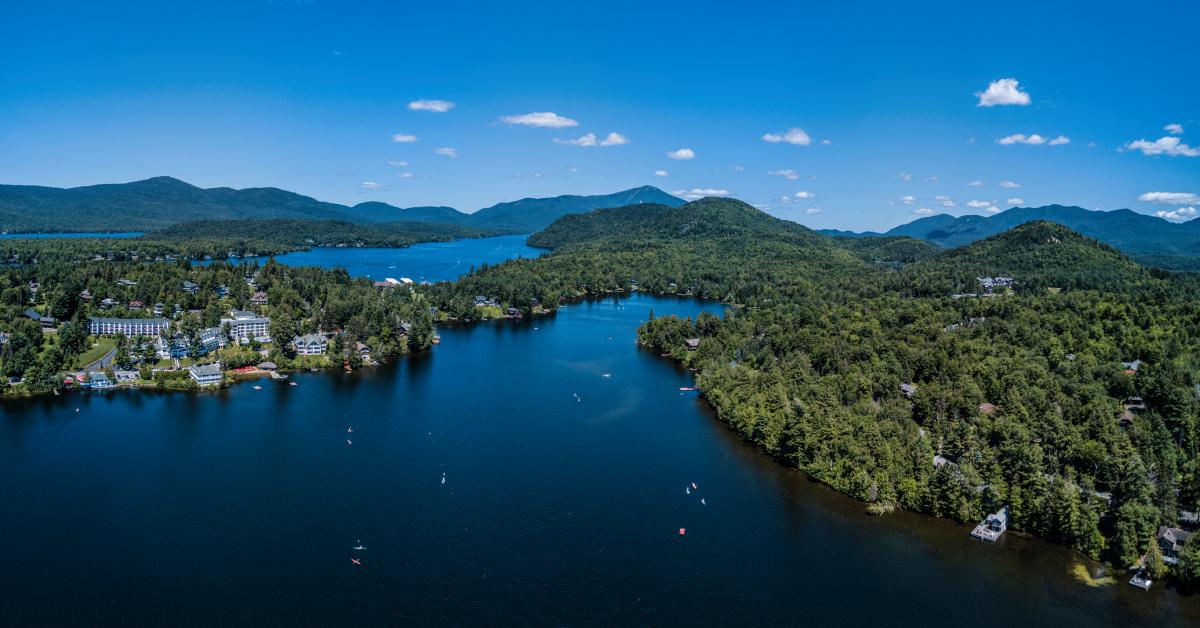 You may have heard the hype around Lake Placid for their winter sports, but did you know they have multiple options for water sports as well? Lake Placid is known for its clean, clear water, which makes it a fun spot for water skiing, as you can easily see any obstacles in the water. The lake is surrounded by stunning mountain views and has calm waters that are perfect for not only water skiing, but also tubing and other water sports!
Indian Lake
Indian Lake is a hidden gem for water skiing enthusiasts. The lake has one ski zone for water skiing and tubing, which makes it an excellent place to practice. Although there are no speed limit requirements in this area, boats are only pulling skiers and tubers, so there aren't very large wakes. There are a lot of rental businesses near Indian Lake, so equipment is accessible.
Long Lake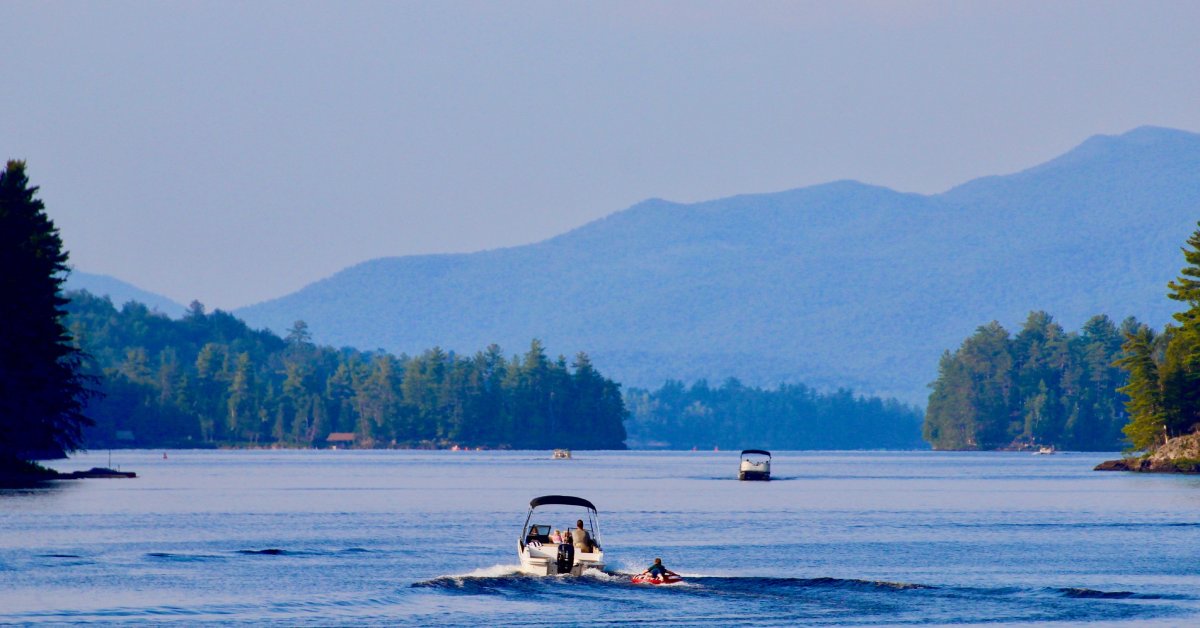 Long Lake provides boaters with 14 miles of clear, clean water. Because of the large size of the lake, there is plenty of room for various water activities, even on busy days! Water skiing and tubing are popular options on both the south end of the lake and north of Round Island, as they offer large, open areas. The lake also features boat and canoe rentals through the marina on-site.
Raquette Lake
Located southwest of Long Lake, Raquette Lake is about 6 miles long with 99 miles of shoreline, making it an excellent choice for water skiing. The lake boasts incredible views, great water quality, and numerous coves for beginners to learn in a peaceful environment. In addition to water sports, the lake is also a fun spot for fishing and scenic boat tours to explore the islands and bays.
The Adirondacks offer some of the best water skiing spots, and these lakes are just a few of the different options available. Whether you're a beginner or an experienced water skier, you'll find plenty of places to enjoy this outdoor activity.
Check out more things to do on the water in the Adirondacks >>