A Hamlet Called Adirondack In The Adirondacks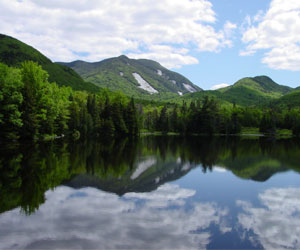 On the eastern shores of Schroon Lake is the small community of Adirondack. (Yes, there is a place called 'Adirondack' in the Adirondacks!). Not as well-known as the hamlet of Schroon Lake on the western shore, Adirondack is a quiet oasis and a popular second-home destination known for its boating and beautiful water views.
It makes a great base from which to explore the area, by water or by land. There's a general store and deli that offers a little bit of everything, including breakfast, lunch and ice cream. While many of the homes in Adirondack are privately owned, there are some lodging options as well, including B&Bs and private rentals. The options are limited, so plan ahead if you want to stay in this idyllic Adirondack community.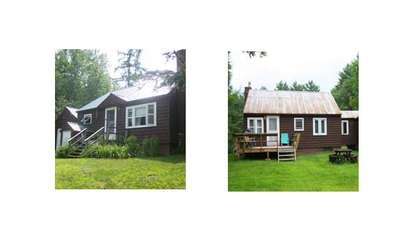 Adirondack Pines Vacation House
This three-bedroom country house sleeps up to six people and has been completely renovated with brand new bathroom, kitchen, appliances, carpeting, floors, and upstairs bedrooms.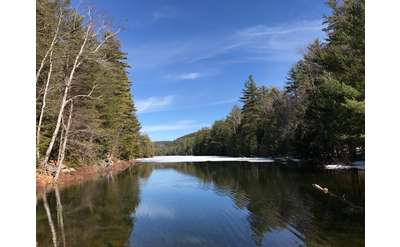 Pharaoh Lake Trail
Adirondack, NY
The Pharaoh Lake Trail is located in the Pharoah Lake Wilderness near Schroon Lake. We took the trail from Pharaoh Road to the bottom of the lake. This is a long mostly flat hike.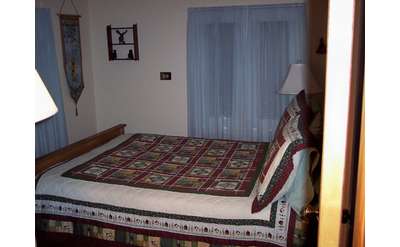 Adirondack Pines Cabins
Adirondack, NY
Our Adirondack cabin is a cozy home nestled into its own apple orchard on 46 acres of tranquil Adirondack Mountain wilderness and Our Johnsburg vacation cabin rental sits right on Mill Creek and is minutes to Gore Mountain, Garnet Lake and Crane Mtn.