Lodging In The Gore Mountain Region
Get the most out of your trip to the Gore Mountain Region by staying for the night, weekend, or even longer! Browse the list of accommodations below, and book your stay in a cabin, lodge, campground, inn, or vacation rental.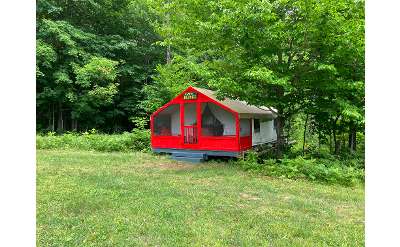 Glamping at the North River Hobby Farm
North River, NY
Our fully furnished tents have lovely beds, rugs, lights, and decorations. Each of our four tents has its own kitchenette in our Lodge. Charming Bath House with men's and women's sides. Wood fired pizza most nights! Optional cedar hot tub experience.