Discover The Small Community Of Keeseville, NY On The Ausable River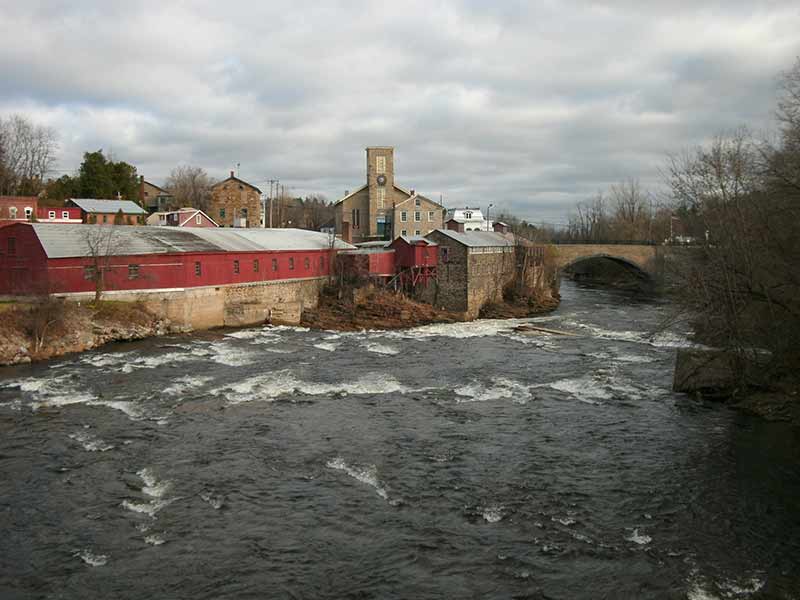 Photo by Doug Kerr, CC BY-SA 2.0
Keeseville is a small hamlet located in both Clinton and Essex Counties. Although Keeseville was originally a village, a decision was made in 2013 to dissolve it. The hamlet is now under the jurisdiction of the Towns of Ausable and Chesterfield.
Keeseville is well-known for its close proximity to Ausable Chasm, a scenic attraction referred to as the "Grand Canyon of the Adirondacks." Ausable Chasm offers breathtaking views, miles of nature trails, and rafting, tubing & kayaking opportunities.
The Ausable River, famous for trout fishing, runs right through Keeseville. There is also a campground in Keeseville - the Ausable River Campsite - which has campsites and trails for mountain biking.
While Keeseville is a small community, there are dining and lodging options availble right in the hamlet.However, since Keeseville is a small community, there are only a few local lodging and restaurant options available in the hamlet.
At the southern end of Keeseville, North Country Camps has one summer camp for boys and one for girls. Farther south, about 10 miles away from Keeseville, Pok-O-MacCready Camps is another popular summer camp.
The hamlet is a short drive away from two major wildlife areas: the Ausable Marsh State Wildlife Management Area and the Wickham Marsh State Wildlife Management Area. Both are located along the western shore of Lake Champlain, and they are open for various recreational activities.
More:
Back To: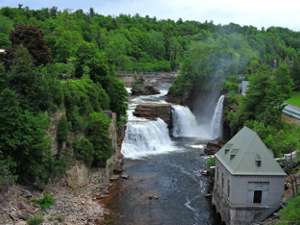 Keeseville, NY
Located at Ausable Chasm, a popular Adirondack attraction, is Rainbow Falls....
[+More]