Explore Lake Champlain: An International Treasure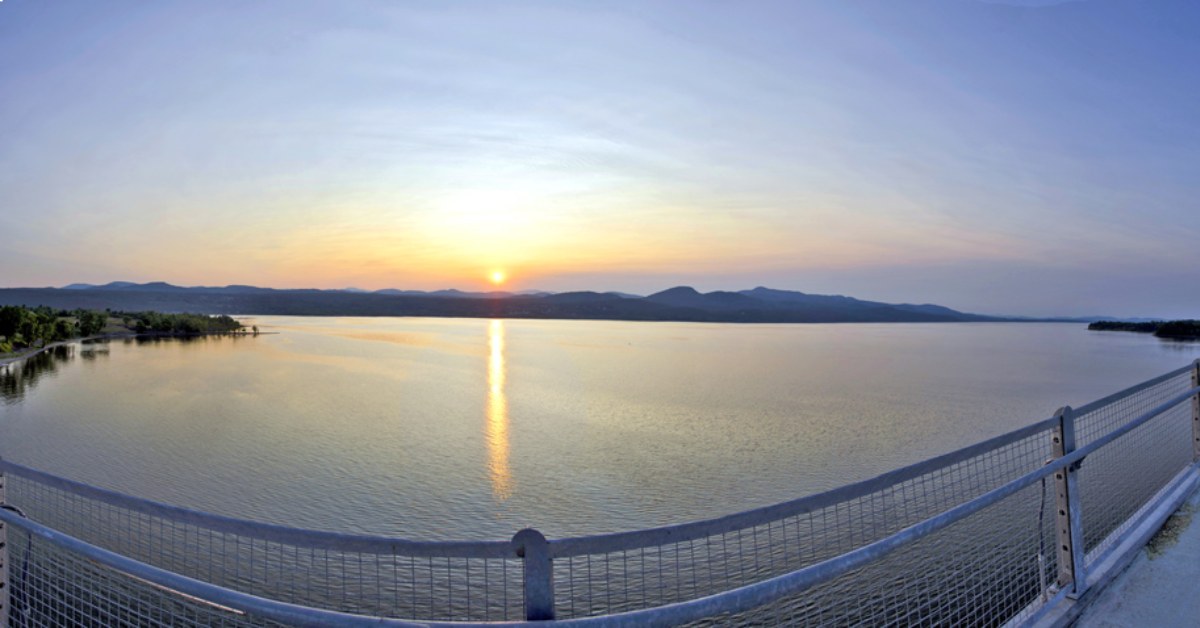 Tucked in the Champlain Valley between the Adirondack Mountains of New York and the Green Mountains of Vermont, Lake Champlain is a freshwater glacial lake. It runs approximately 125 miles from the Canadian province of Quebec to its southern tip in Whitehall, NY. Lake Champlain has long provided beauty, recreation, and commerce to the residents of the Adirondack Region.
Lake Champlain has three scenic ferry crossings as well as the historic Crown Point Bridge and Lighthouse. It takes its place in history from the Revolutionary War era, highlighted by Fort Ticonderoga perched on its southern tip. Enjoy the sights up close and personal on the Lake Champlain Bikeway's more than 350-mile loop around the lake, with adjacent trails totaling over 1,600 miles. You can also take part in one of the largest freshwater fishing derby in America!
Do you believe in cryptids like Big Foot and the Loch Ness Monster? Head to Port Henry to learn about Lake Champlain's own monster, Champ.
Lake Champlain is home to plenty of quaint villages and towns filled with great fishing, relaxing places to stay, and main street charm. The long and graceful shores of Lake Champlain are rich with opportunities worth exploring.