See New York's North Country: Malone, NY
Malone is home to Titus Mountain, one of many ski destinations in Upstate New York, as well as Lake Titus, a beatiful attraction year-round, with ice fishing opportunities in the winter and swimming, boating and fishing in the warmer months.
These and other attractions, as well as an abundance of great bed and breakfasts, lodges and motels in Malone as well as in nearby hamlets such as North Bangor, makes this area of the Northen Adirondacks the perfect place to stay when visiting the region.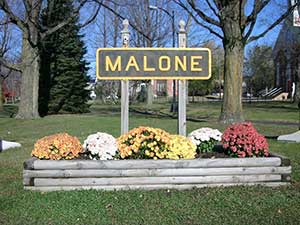 Visiting in the summer? The Franklin County Fair takes place in Malone each year, and attendees can enjoy local food, culture and fun in an inviting atmosphere.
You will also discover the boyhood home of Almanzo Wilder, subject of the novel Farmer Boy by Laura Ingalls Wilder.
Take a drive to Malone to enjoy the landscape and witness this important part of American literary history.
Photo by Doug Kerr CC BY-SA 2.0
North Bangor, NY Listings
We're sorry...
There are currently no businesses in the category.
Would you like to see your business here?
Click here to see our advertising options!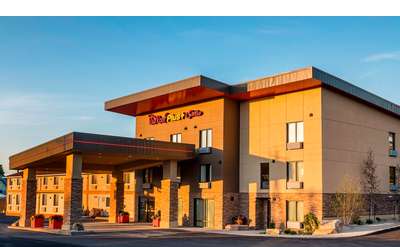 Red Roof Plus+ & Suites - Malone
Malone, NY
We have recently transitioned to a Red Roof Plus+ Suites. All rooms have been renovated, and we have added an 18 room expansion as well as added amenities such as an elevator, guest laundry and fitness center.
Malone Farmers Market
The Malone Farmers Market offers wonderful fresh fruits and veggies every Wednesday from noon until 4:30 p.m. from May 26 to October 6, 2021.