Willsboro, NY
Photo by Bryan Elder, CC BY-SA 2.0
Located on Lake Champlain in Essex County, Willsboro is a favorite destination for outdoor lovers. You don't have to be a professional to enjoy what Willsboro has to offer, as local guides are available to help you with a variety of activities like fishing or diving.
When visiting Willsboro, make sure to get up to Hatch Point. This peninsula on the northern part of town jets out into Lake Champlain, offering spectacular views of the Adirondacks, the lake and the Green Mountains of Vermont.
Willsboro offers a variety of lodging options, including lakeside cottages and cabins. On the penninsula and in town you'll find restaurants serving up everything from breakfast favorites to smoked trout.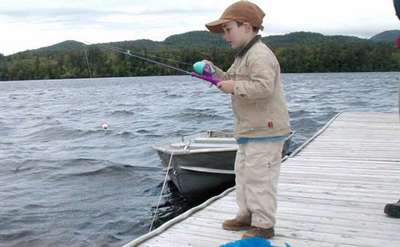 Long Pond Cabins
Willsboro, NY
Long Pond Cabins features rustic Adirondack lakeside cabins in the Adirondack Park and Lake Champlain Valley. Enjoy Adirondack lakefront camping without the tent.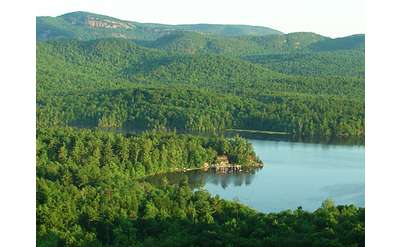 Pok-O-MacCready Camps
Pok-O-MacCready Camps is a co-ed residential Summer Camp located on a beautiful lake in New York State's Adirondack Park. Owned by the same family for over a century, Pok-O-MacCready Camps invite you to experience "the way summer camp SHOULD be"!
Willsboro Farmers' Market
Come to the Willsboro Farmers' Market in Willsboro, NY every Thursday from 9:00 am - 1:00 pm from mid-June until September. It's located across the street from Johnny's Smokehouse on Route 22.