Escape From the Cold at These 11 Cozy Adirondack Bars
If you're looking to go out on a cold night this winter, then why not try a cozy bar? It's the perfect place to sip a drink and stay warm by the fireplace. Here are 11 cozy bars you should check out in and around the Adirondacks.
Big Moose Inn & Restaurant (Eagle Bay, NY)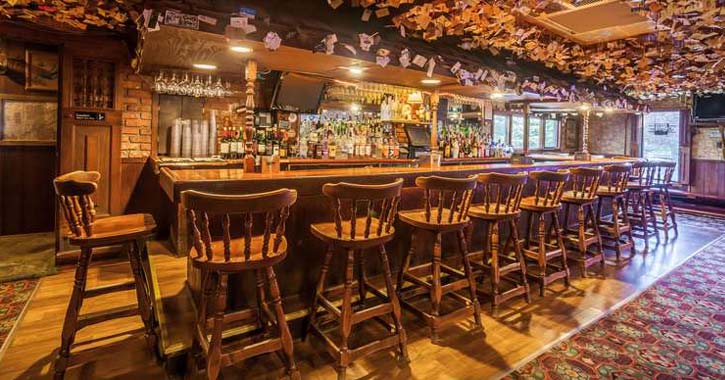 Located along the shores of Big Moose Lake in Eagle Bay, the Big Moose Inn & Restaurant is perfect for anyone looking to escape the cold inside a cozy Adirondack bar. The beautifully crafted wooden bar gives the space a rustic atmosphere, and a large fireplace keeps the building warm during winter.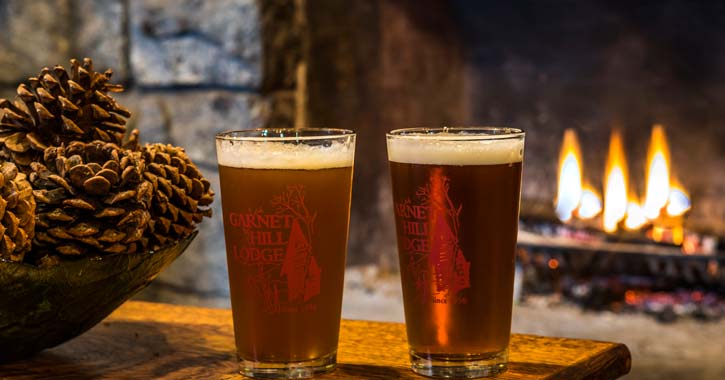 Over at Garnet Hill Lodge's Loghouse Restaurant, there's a small and cozy bar area just steps away from one of the building's fireplaces. Once you've had a specialty cocktail at the bar, you can also check out the dining area and Lodge Room, which are just as cozy.
Taste Bistro & Bar (Lake Placid, NY)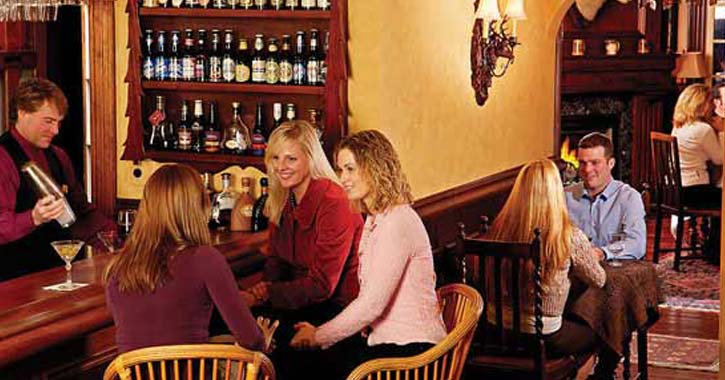 Not only does Taste Bistro & Bar at Mirror Lake Inn Resort and Spa offer wonderful views of the lake, but it's a great place to enjoy a delicious meal and seasonal cocktails. The cozy bar area features comfortable seating, and it is located close to the fireplace in the dining room.
The Long Horn Restaurant & Pub (Lake Luzerne, NY)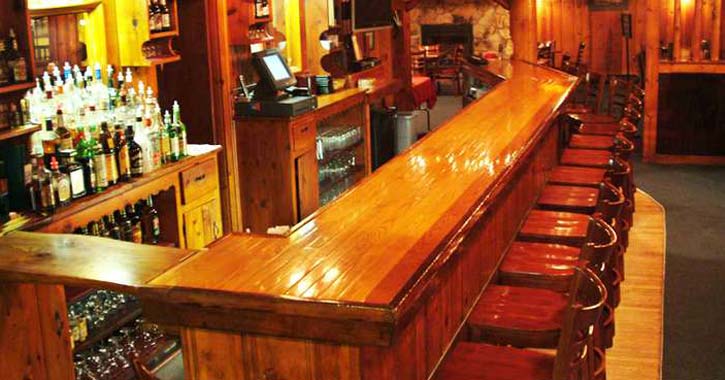 Just outside of Lake George in the Town of Lake Luzerne, the Long Horn Restaurant & Pub is the place to be if you want to warm up in a bar. In addition to the fireplace located right behind the bar seats, there's another fireplace in the adjacent dining room.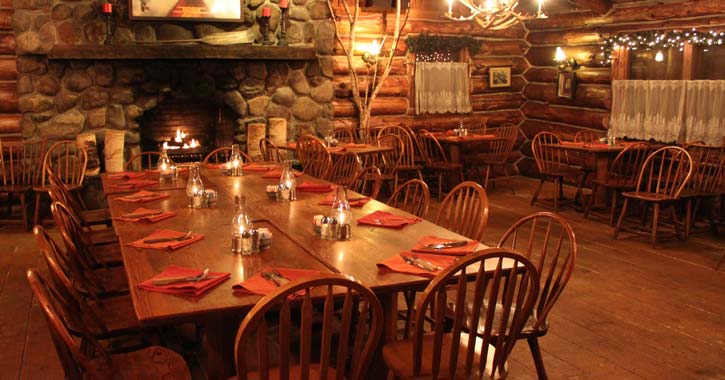 Like its name suggests, the Log Jam Restaurant in Lake George looks similar to a large log cabin inside and outside. There are three massive stone fireplaces in the restaurant, so you'll definitely feel the warmth from the open bar area.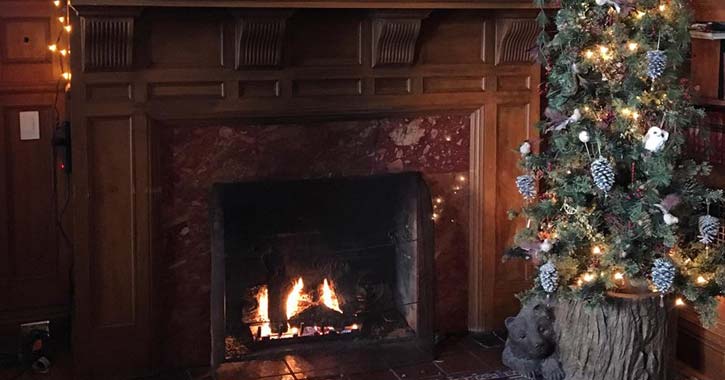 The Inn at Erlowest is a turn-of-the-century castle in Lake George that offers both luxurious rooms and fantastic dining options. In particular, the Library Bar & Fireplace Patio is the place to go to find a cozy bar. This small bar area features a signature cocktail list, a lighter fare, and a beautiful fireplace.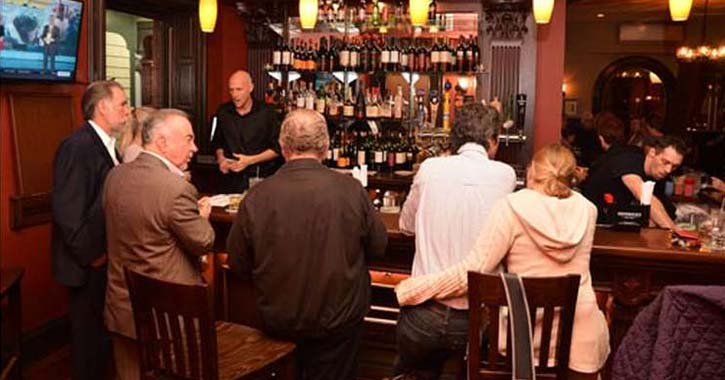 Previously known as the McEchron House, the historic Glens Falls building has been transformed into the Morgan & Co. Restaurant. This restaurant is technically just outside of the Adirondack park, but is definitely worth including when rounding up cozy bars and restaurants! Morgan & Co offers a fine dining menu, a large selection of wines, beers, cocktails, and more. Enjoy the warm lighting and heat from the restaurant's fireplace.
Lisa G's (Lake Placid, NY)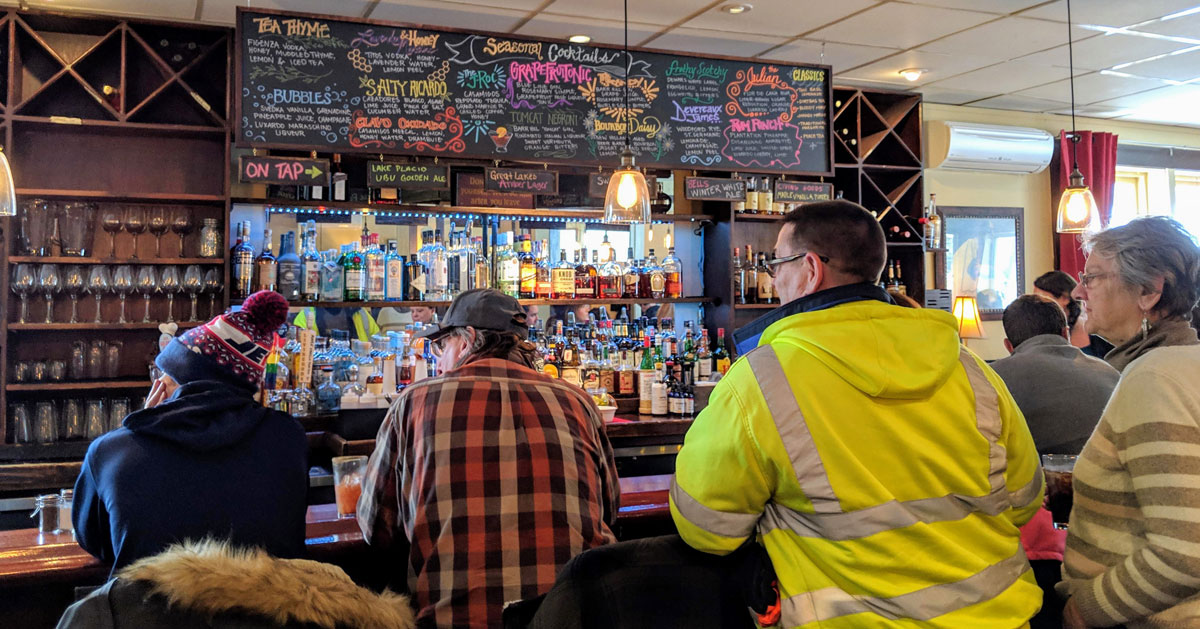 Photo credit: Alan Nudi
Lisa G's in Lake Placid is the place to go for locals and visitors to enjoy comfort food, great beer, and creative cocktails. They're rumored to have one of the best burgers in the Adirondacks.
O.P. Frederick's (Chestertown, NY)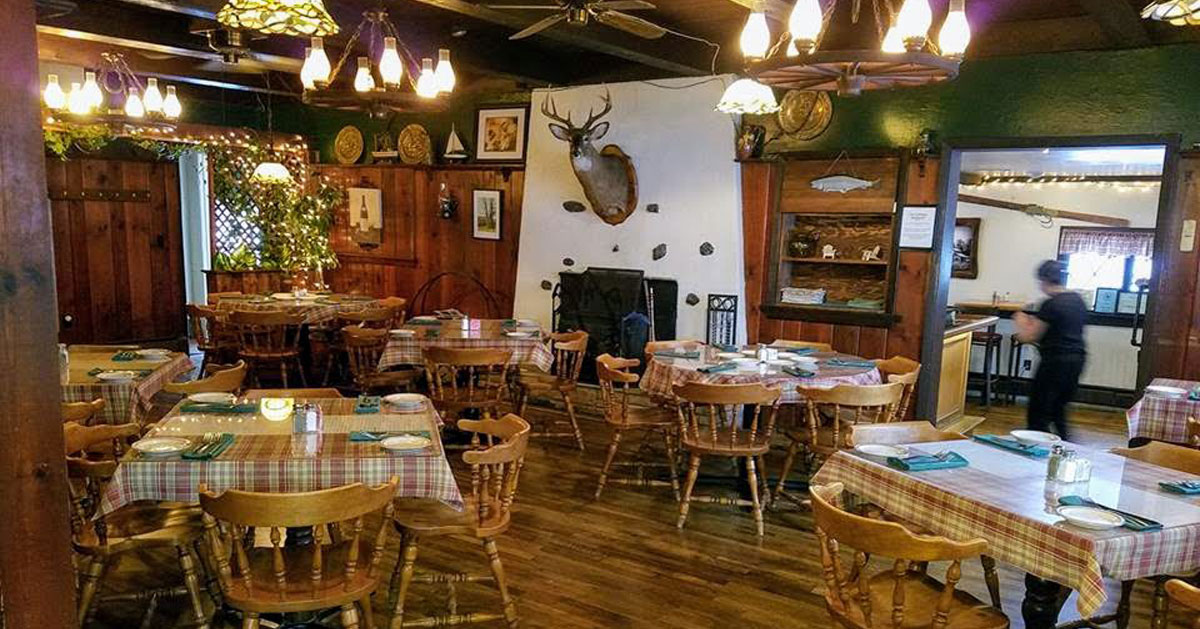 Photo provided
If you're a seafood lover, this is the cozy bar for you. Located right on Loon Lake in Chestertown, O.P. Frederick's features an inviting atmosphere coupled with delicious meal options like Scallops Provencal, Pub Battered Fried Haddock, and Mediterranean Pasta. This restaurant was featured in the Showtime series Escape at Dannemora!
The Ole Barn Restaurant (Inlet, NY)
The Ole Barn Restaurant in Inlet is the perfect place to warm up after a day enjoying snowmobiling or other winter activities. Hang out by their fireplace or at their spacious bar.
R.F. McDougall's Pub (Wilmington, NY)
R.F. McDougall's Pub in Wilmington is known as the place to go after a day of fishing (ice fishing, anyone?) or other outdoor recreation in the Adirondacks. This is a classy, but laid back bar known for their refreshing ales and mouthwatering pub fare.