Dog Sledding in the Adirondacks
In the Adirondacks - you can find skiing, snowshoeing, snowmobiling and ice sculpture making. There are polar dips in icy waters and even ice climbing and winter hiking. But of all these wintertime activities, there is one that may surprise you: dog sledding.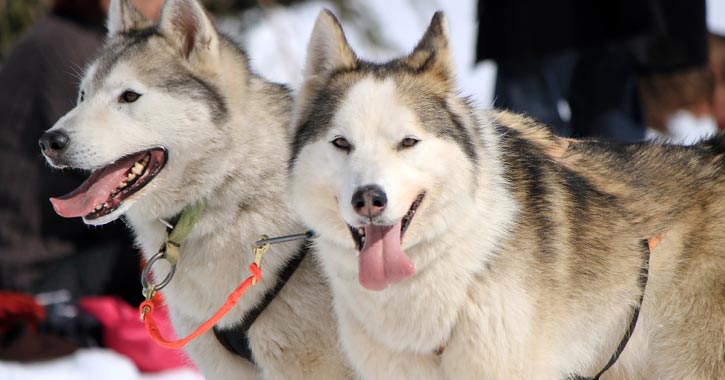 Dog sleds have long been a reliable mode of transportation and recreation for hardy Adirondack winter residents, and dog sledding is still commonly used for winter camping. Dog sledding was common even at the first Lake Placid Olympics, where the first Olympic dog sled demonstration was held on February 6, 1932. The sport continues to flourish throughout the Adirondack region to this day, and there are several winter resort communities that offer dog sled rides for their guests.
Adirondack dog sleds have traditionally been crafted from strong, lightweight native ash. There are still local craftsmen who create custom sleds ranging in size from a child's to the more traditional, weighty sleds meant to carry passengers and heavy loads.
Local communities host popular Adirondack dog sled races, including the picturesque town of Inlet near Raquette Lake, where the annual event is highly anticipated. Pack Forest in Warrensburg has also played host to several races.
« Back to Adirondack Winter Fun