About Thurman NY
Thurman is located in the western part of Warren County and just East of Lake Pleasant. When you first set your eyes on Thurman, you will forget all about your daily cares and just take in the panoramic mountain views.
Thurman NY is a happening Adirondack town all year round! During the summer, the wooded hills are filled with avid hikers, equestrians, cyclists and ATV riders. If you're lucky enough, you can catch an open-air summer concert at the Veterans Memorial Field. When fall in the Adirondacks approaches you can find an abundance of hunters, snowshoers, cross-country skiers and snowmobile riders! And of course the spring brings full figured maple trees that are great for fresh delicious syrup and maple candy.

While in Thurman you will experience an authentic Adirondack atmosphere- Where nature is a way of life!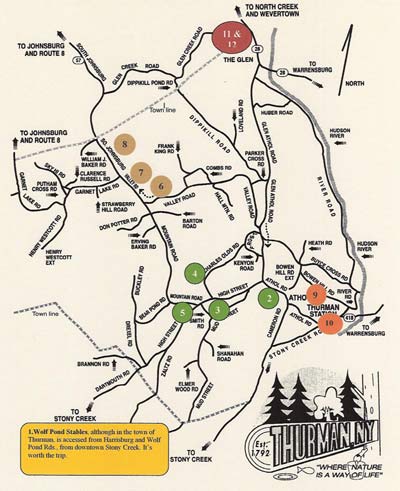 We're sorry...
There are currently no businesses in the category.
Would you like to see your business here?
Click here to see our advertising options!