Firewood & Invasive Species: NY State Firewood Transporation Laws
When planning a camping trip in the great outdoors, some of the essential items typically include a tent, sleeping bags, and of course, a good supply of firewood. However, what you don't want to bring with you is an invasive species, some of which commonly infest untreated firewood.
If untreated firewood is transported from one region to another, there's a high chance for the invasive species to spread and destroy the trees and forests we love in the Adirondacks. To help prevent this from happening, there are strict firewood regulations in New York State you should know about.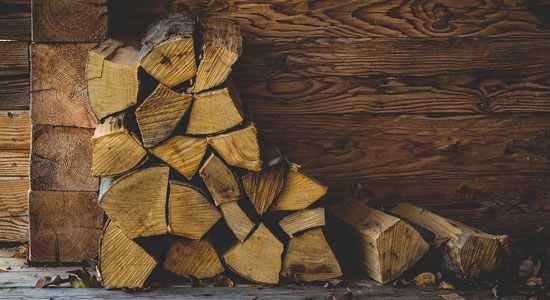 Firewood Regulations in New York State
The reason New York State has adopted firewood transportation regulations is because of the growing threat of invasive species that kill trees, such as the gypsy moth and the emerald ash borer. Although they usually don't spread very far on their own, invasive species do infect trees and firewood that humans then unknowingly transport to a new area.
It is highly recommended to leave your personal firewood at home and get camping firewood from the campground or a local vendor (with a receipt or label of the firewood's source).
If you are planning to transport firewood, then you must abide by these regulations:
Untreated firewood may not be imported into New York State
Untreated firewood in New York State may not be moved more than 50 miles from its local source
If you possess untreated firewood, you must have documentation of its local source
If you move untreated firewood for personal use, you must have a "Self-Issued Certificate of Origin"
If you are a firewood dealer, you must provide receipt or documentation of the firewood's source to your customers
Treated firewood may be imported into New York State, or moved more than 50 miles from its local source; treated firewood has been heated at 160 degrees Fahrenheit for 75 minutes and labeled by the producer as "New York Approved Treated Firewood/Pest-Free"
By abiding by these firewood regulations, you can help protect our trees and prevent invasive species from spreading throughout New York State and the Adirondacks.
Emerald Ash Borer Quarantine Regulations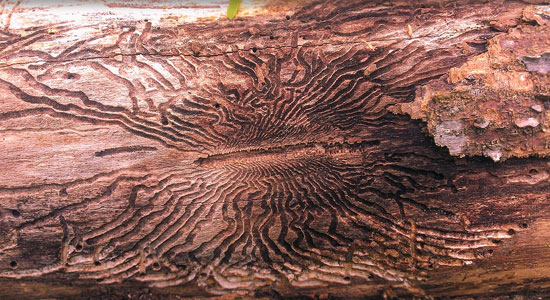 One of the greatest threats to trees in New York and other states is the emerald ash borer, an insect that has killed hundreds of millions of ash trees in forests, yards, and neighborhoods over the years. In response to this threat, New York State has additional regulations in place as part of an emerald ash borer quarantine.
What is the Emerald Ash Borer?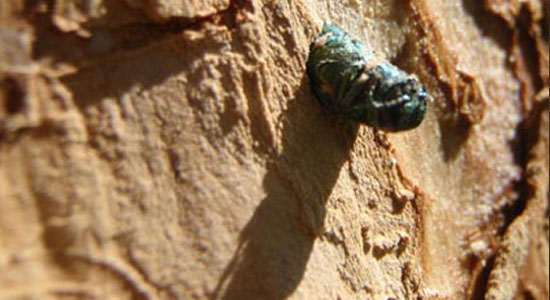 The emerald ash borer is an Asian beetle that infests and destroys all species of North American ash trees. Once they infest the wood, they are commonly spread over long distances by humans. Adult ash borers leave D-shaped holes in the outer bark of branches and trees. They have metallic green bodies and a reddish/purple abdomen. Emerald ash borers are active from late May through early September, especially in June and July.
NY State Restricted Zone
In May 2017, New York State's Department of Agriculture and Markets (NYSDAM) and Department of Environmental Conservation (NYSDEC) created a single Restricted Zone quarantine for areas with known emerald ash borer infestations.
The Restricted Zone encompasses at least half of New York State, mostly in counties southwest and south of the Adirondack Park. The quarantine just borders the Adirondacks, so if you're transporting ash wood to and from the Restricted Zone, you must abide by the following regulations:
Regulated articles include ash wood, ash logs, untreated ash firewood, ash nursery stock, and wood chips
Regulated articles may not be transported from the Restricted Zone without a compliance agreement or limited permit from the NYSDAM (from September 1-April 30, the non-flight season)
Regulated articles may be transported into the Restricted Zone if the origin and destination are listed on the waybill, and the articles are moved without stopping for extended periods
Wood chips may not be exported from the Restricted Zone from April 15-May 15 only
Regulated articles may be transported within the Restricted Zone for disposal, treatment, or use
If you suspect an emerald ash borer infestation near you, please report it to the DEC's Forest Information Line toll-free at 1-866-640-0652.
Learn about other invasive species in the Adirondacks »