What to Pack in Your Backpack When Hiking in the Adirondacks
Packing a backpack is one of the most important steps before hiking in the Adirondacks. You want to make sure you pack the essentials, but also that you don't overpack (or else your body will be hating you on those uphill, rocky inclines). But we are here to help! Check out some of the essentials you should pack, depending on the temperature!
Please Note: This infographic does NOT include everything you should pack. Please take these as suggestions and remember to pack essentials that you see fit (food, water, extra clothes, etc.).
What To Pack In Your Backpack For Warm & Cold Conditions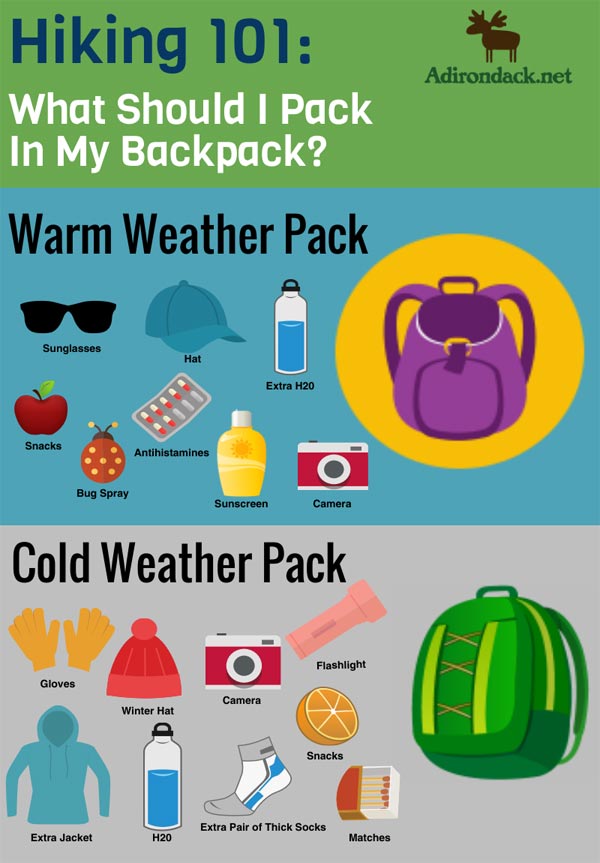 Need some advice on the best moutains to conquer as a beginner? Check out 11 Great Hikes for Beginners in the Adirondacks »
Looking for more beginner hiking tips? Check out 10 Things I Wish I Knew Before I Started Hiking »