11 Adirondack Hikes That Are Perfect For Beginners
The Adirondack hikes below are manageable even for beginner hikers and will still offer beautiful views from the summit. Each hike features a different perspective of the Adirondacks, and our list includes a range of very easy mountains, moderate climbs, and also slightly challenging options for newcomers to try.
So whether you're a veteran hiker wanting a light hike or a beginner who doesn't want to overdo it, give these hikes a try! Once you've mastered them, consider moving on to a challenge.
Please note: You may share and use this graphic on your website or social channels if you link back to this page for complete information.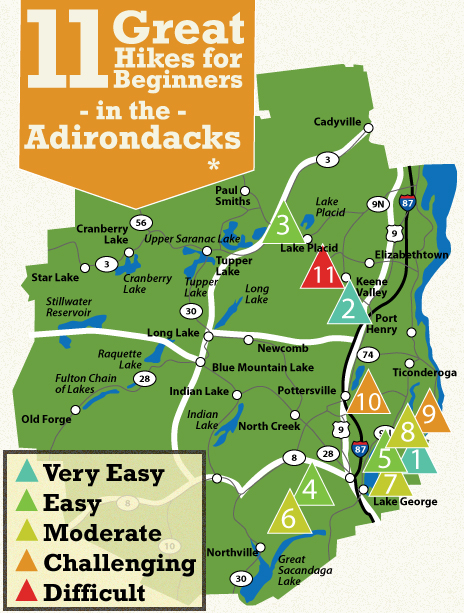 *These hikes are ranked in difficulty according to a basic beginner's skill level, and personal experiences may vary.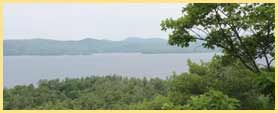 At just 20-40 minutes of hiking, this trail near Lake George is super easy. There is a 15 minute section of uphill climbing, so this hike is great for "getting your feet wet" and to condition your body for longer summits.
Distance: 1/4-1 mile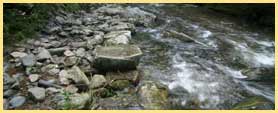 While this hike has rock walls for more adventurous climbers, Roaring Brook Falls also offers a short, wide, and flat path for a quick hike near Keene Valley.
Distance: 1.2 miles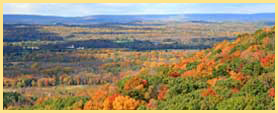 Baker Mountain, located near Saranac Lake, is short and sweet. This trail has two loops - one steep, and the other less difficult - giving hikers the opportunity to summit more than once.
Distance: 1.8 miles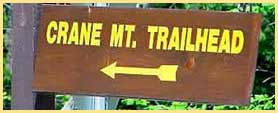 This hike in Johnsburg, NY is great for those who don't want to spend their whole day summiting a peak. It has a few challenging sections and rocky and steep moments.
Distance: 4 miles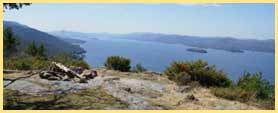 This hike is great for beginners who want to explore the east side of Lake George. The trail used to be a carriage road, so although it zigzags, it isn't too steep overall.
Distance: 6.5 miles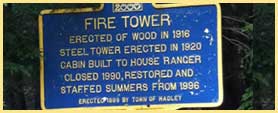 Don't miss Hadley Mountain in the fall. This hike is fairly quick with some uphill rocky sections. Check out the restored fire tower at the top!
Distance: 3.2 miles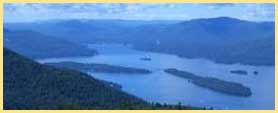 Near Lake George, this moderate hike is a great starter and offers hikers a beautiful view of the lake.
Distance: 6.6 miles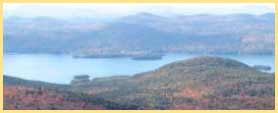 Close to Lake George and one of our recommendations for great hikes for kids, this hike loops by a lovely pond where you can take a break, picnic, and take in the view.
Distance: 7 miles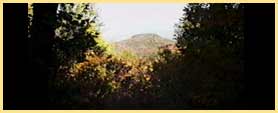 Black Mountain is located close to Huletts Landing and has a few challenging spots. However, it's worth the climb to see the fire tower at the summit.
Distance: 6.7 miles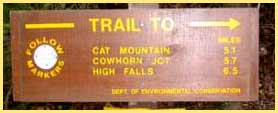 This trail is best for beginners who are ready to move up in difficulty. The hike offers many different kinds of terrain and a few tough spots, so when you're ready, try it out!
Distance: 6 miles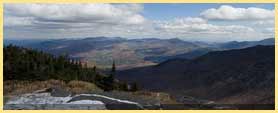 Once you've had some hiking experience, challenge yourself and try Cascade Mountain - the 36th High Peak of the Adirondacks. This hike is very popular because of its awesome view of the surrounding High Peaks Region.
Distance: 4.8 miles
If you're unfamiliar with the Adirondacks and have little hiking experience, then consider hiring a guide to assist you. Adirondack guides have extensive knowledge of the region and can help you and your hiking group conquer a beginner peak.
Once you've finished your first beginner peak, you'll be hooked! Plan an extended trip to the Adirondacks, book an overnight stay, and see how many more peaks you can summit.
Why not celebrate completing a beginner hike with a meal at a local restaurant »