The Adirondack Blue Challenge: Hike 10 Mountains

The Adirondack Blue Challenge, created by the Adirondack Blue Co., consists of 10 favorite family- and dog-friendly hikes in the northern Adirondacks. All 10 mountains must be hiked to complete the challenge.
Details & Rules
There are four patches for the completion of this challenge: Finishers, Pup, Winter, and Ultra. The respective patch, postcard, and sticker will be shipped to you after accomplishing the specific challenge, submitting the form showing hike dates, and providing payment of $10. Additional patches are $5 each, and additional stickers are $0.50 each.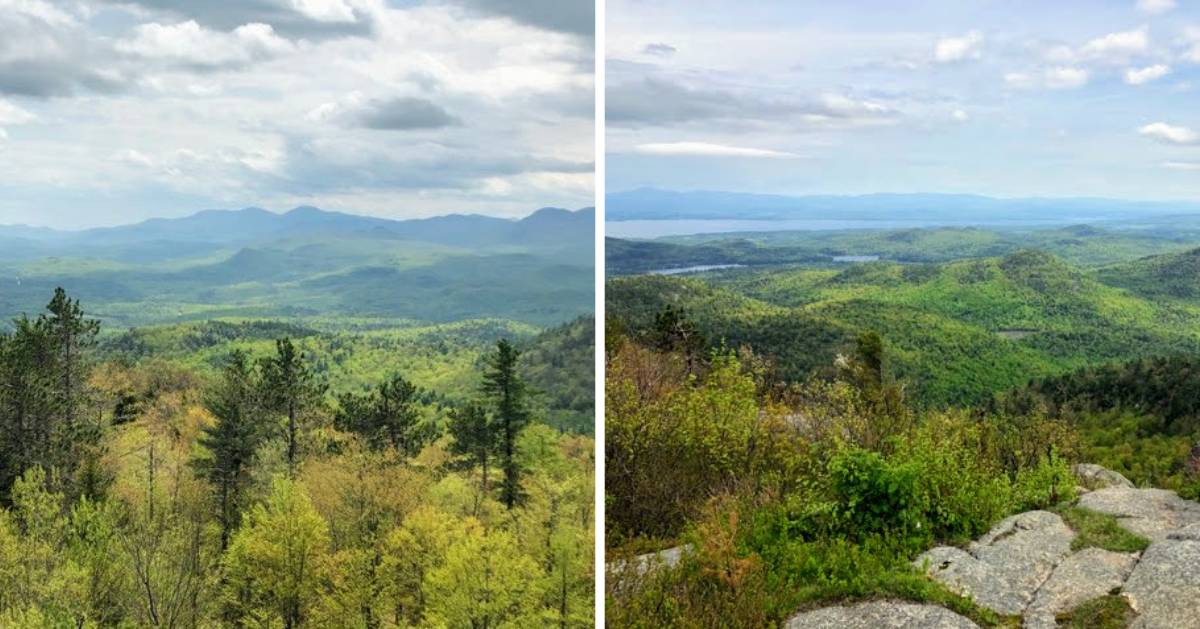 Pook-O-Moonshine, photo credit: Donna Bennett
The 4 Patches
Finishers: All 10 hikes completed
Pup: Dogs completed hikes (Catamount hike not required)
Winter: Completed each hike in any winter from December 21 to March 21
Ultra: All 10 hikes completed within a single 48-hour period
The 10 Hikes
St. Regis Mountain
Hurricane Mountain
Catamount Mountain
Loon Lake Mountain
Ampersand Mountain
Silver Lake Mountain
Jay Mountain
Azure Mountain
Poke-O-Moonshine Mountain
Lyon Mountain