Adirondack Mountain Hiking Challenges
Discover a variety of hiking challenges in the Adirondacks, from family-friendly trails to the High Peaks, fire towers to breweries (really!), these challenges include a little something for everyone.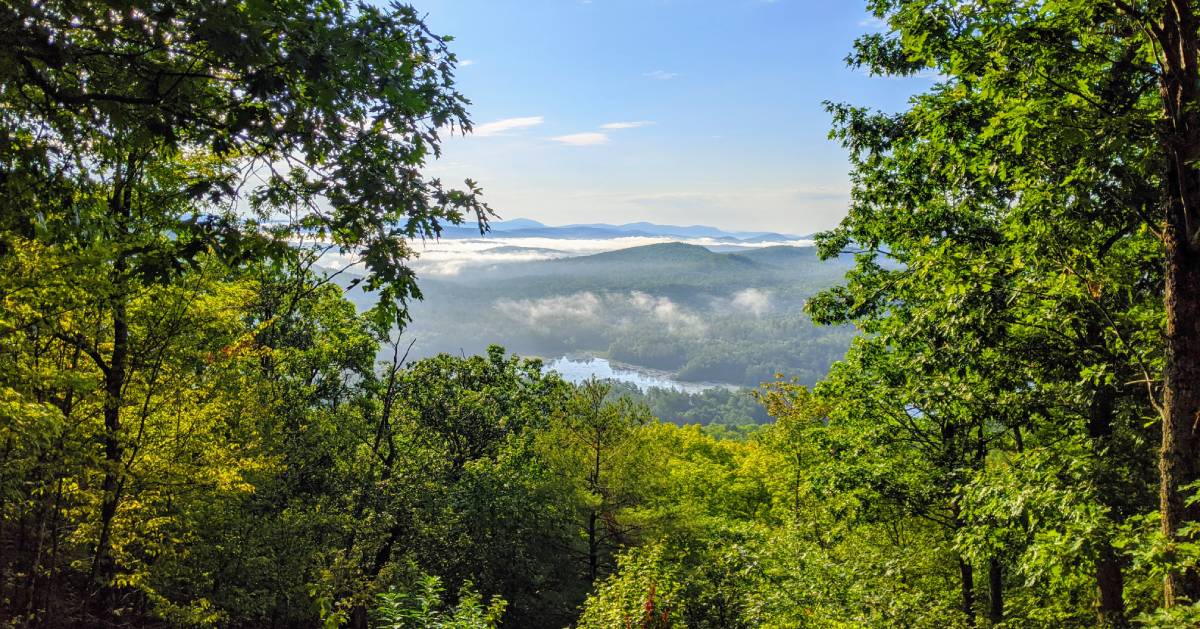 Each of the below challenges includes its own rules and regulations to achieve a winners patch. Make sure to read the details carefully, adequately prepare for your hikes, and hike within your means. Good luck out there!
Town, Communities & Organization Sponsored Challenges
To complete this difficult challenge, summit all 46 High Peaks of the Adirondack Mountains.
To conquer this challenge, hike the 50 mile loop around Cranberry Lake - the third largest lake in the Adirondacks - over multiple days or seasons.
To be a Fire Tower Challenge member, climb peaks topped with vintage fire towers in the Adirondacks and the Catskills.
To finish this challenge, you must climb all 6 of the Adirondack mountains surrounding Saranac Lake.
The Chester Challenge is a family-friendly hiking challenge that focuses on the lesser known trails in the Town of Chester.
The Moriah Challenge is a seasonal hiking challenge based around the Moriah/Port Henry area in the Adirondacks and features four family friendly hikes.
The 4-3-2-1 is a customizable hiking challenge based around Indian Lake, NY. Participants must choose a combination of easy, moderate, and difficult hikes.
To complete the Northville-Placid Trail challenge, hikers must complete the enter 135-mile trail either in one trip from end-to-end, or in sections.
To complete the Waterfall Challenge, hikers must collect a total of 12 points after visiting several waterfalls, each of which count as 1 to 4 points.
Hike three of five specified trails to complete the Northern Pathways Challenge, an Adirondack hiking challenge organized by Champlain Area Trails (CATS).
The family-friendly Great 8 Challenge from St. Lawrence County is actually three separate challenges, each of which contains eight trails.
Privately or Individually Run Challenges
To complete the ADK 6 Pack challenge, hikers must visit six local breweries that have been paired with six mountains across the Adirondack Park.
To complete the ADK-9 challenge, hikers must complete nine dog-friendly hikes in the Adirondacks, with or without a dog.
To complete the Adirondack Blue Challenge, hikers must hike a total of 10 mountains in the northern Adirondacks.
The Fulton Chain Trifecta is a hiking challenge centered in the Old Forge, NY area. Hikers must climb Black Bear Mountain, Rocky Mountain, and Bald Mountain.
The Lake George 12ster is a Lake George Region hiking challenge. Hikers are challenged to summit peaks on the east and west side of the lake.