Try the Family-Friendly Great 8 Challenge in St. Lawrence County
The Great 8 Challenge is designed to showcase new trails and exciting adventures in St. Lawrence County. The three challenges within the challenge are: The Riverside Run, Nature Nuts, and Waterfall Crawl.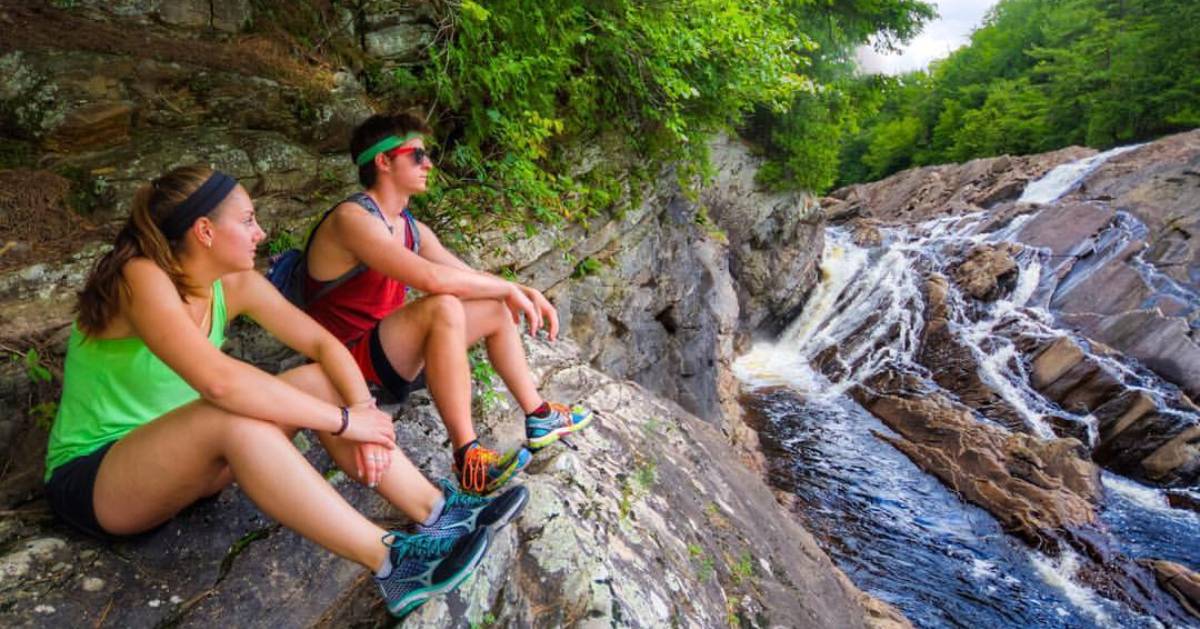 All About the Great 8
Riverside Run
Riverside Run consists of eight different trails that offer water views, a diverse terrain, and an option for a short or long trail. Plus, the trails go along the five major rivers in the County.
Copper Rock Falls
Crooked Creek Preserve MacSherry Trail
Maple City Trail
Moore Trail
Red Sandstone Trail
Richards Landing Dike Trail
Southville State Forest Trail
Stone Valley Trail
Nature Nuts
This one's for you if you're nuts about nature! The eight trails within this challenge are for the true nature lovers out there. You can expect interpretive signs, wildlife lookouts, boardwalks, and birding hotspots.
Abbe Picquet Trail
Edwards Nature Trail
Indian Creek Nature Trail
Lost Pond Trail
Munter Trail
Nicandri Nature Center - Robert Moses State Park
Red barn Preserve
Wilson Hill WMA - Nature Trails
Waterfall Crawl
Who doesn't love a scenic waterfall? The Waterfall Crawl brings you to places where the water falls year-round.
Basford Falls
Greenwood Creek State Forest
Harper's Falls Trail
Hart's Falls Preserve
Heritage Park Trail
Lampson Falls Trail
Rainbow Falls
Sinclair Falls
Rules of the Challenge
Get started by creating a free user account at stlctrails.com/trails/register/ and then document the trails you hike. Trail logs dating as far back as January 2020 can count in the challenge.
When you've completed every trail in the challenge you'll receive a congratulatory email with a digital badge; physical badges are coming soon! There are also stickers available to purchase.
Find out more info, get maps, and register at stlctrails.com/great-8-challenge.