Discover Day Hikes in the Adirondacks
The Adirondack region is known for its many hiking opportunities, and there are trails and mountains for all ages and abilities. If you're looking to get in an Adirondack hike but don't necessarily want to trek 10 miles, we've got you covered! Below are our top picks for day hikes of varying difficulty. Remember, a short hike is not always an easy hike. Know your strengths and limitations, and always hike prepared.
Cascade Mountain: Short Trail, Stunning Views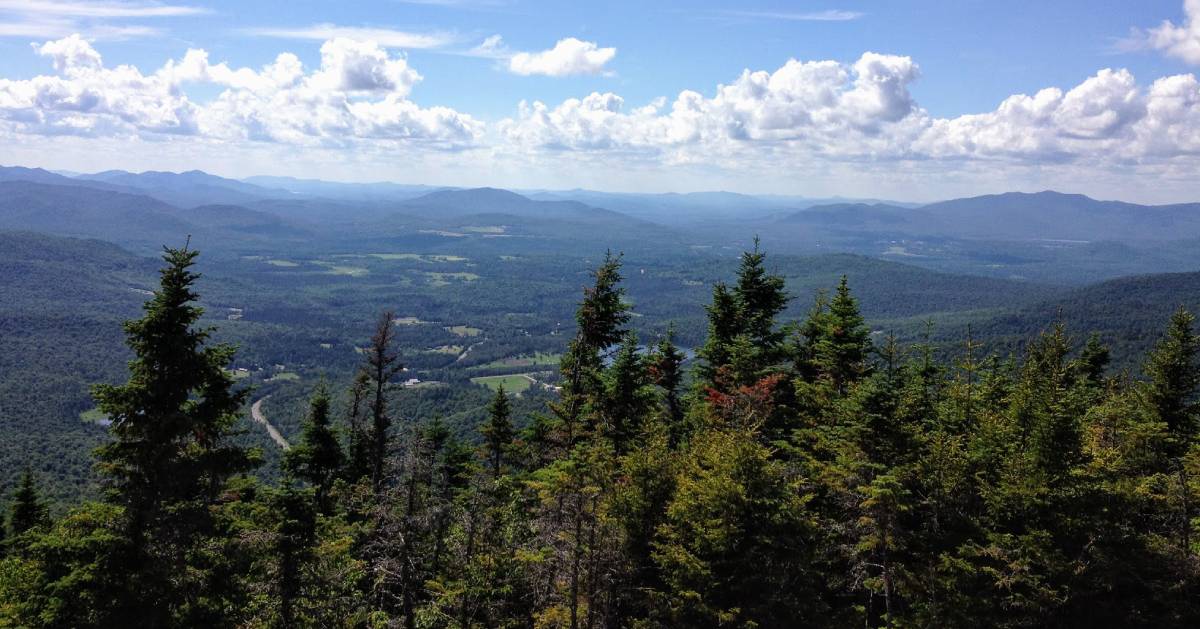 Photo credit: Laurie Tewksbury, licensed by CC BY-SA 2.0
Cascade Mountain in Keene is considered one of the most manageable High Peaks to hike in the Adirondacks. You can enjoy stunning views without a massive amount of effort. The distance to the summit, which is 4,098 feet elevation, can be reached by just a 2.4-mile trail.
A word of warning: Although this is a doable High Peak hike it's incredibly popular for good reason, and parking can be an issue. Make sure to arrive early and adhere by any parking restriction signs.
Cobble Lookout: A Feasible Alternative to Whiteface Mountain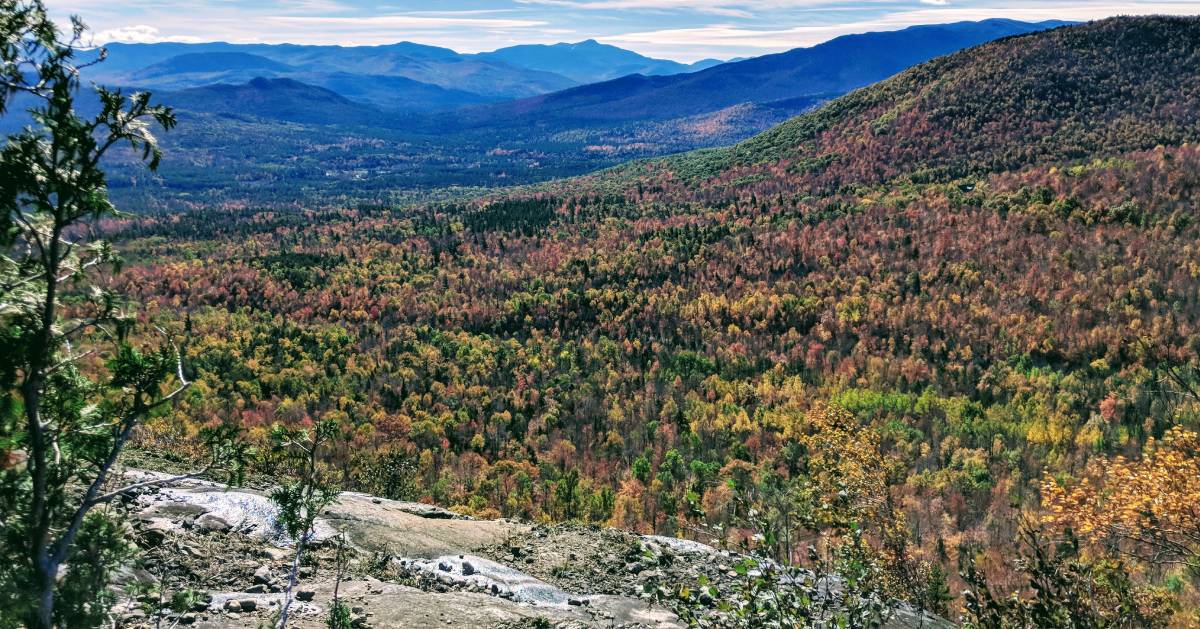 Whiteface Mountain in Wilmington is a 5.2-mile one way hike to the top that is rated as difficult. But, you can hike nearby Cobble Lookout and still enjoy great views - including of Whiteface Mountain!
The 2.4-mile Cobble Lookout trail is excellent for all skill levels and offers views of Whiteface, Esther Mountains, and other High Peaks to the south.
Castle Rock: Great Sights, Beautiful Birds & Small Caves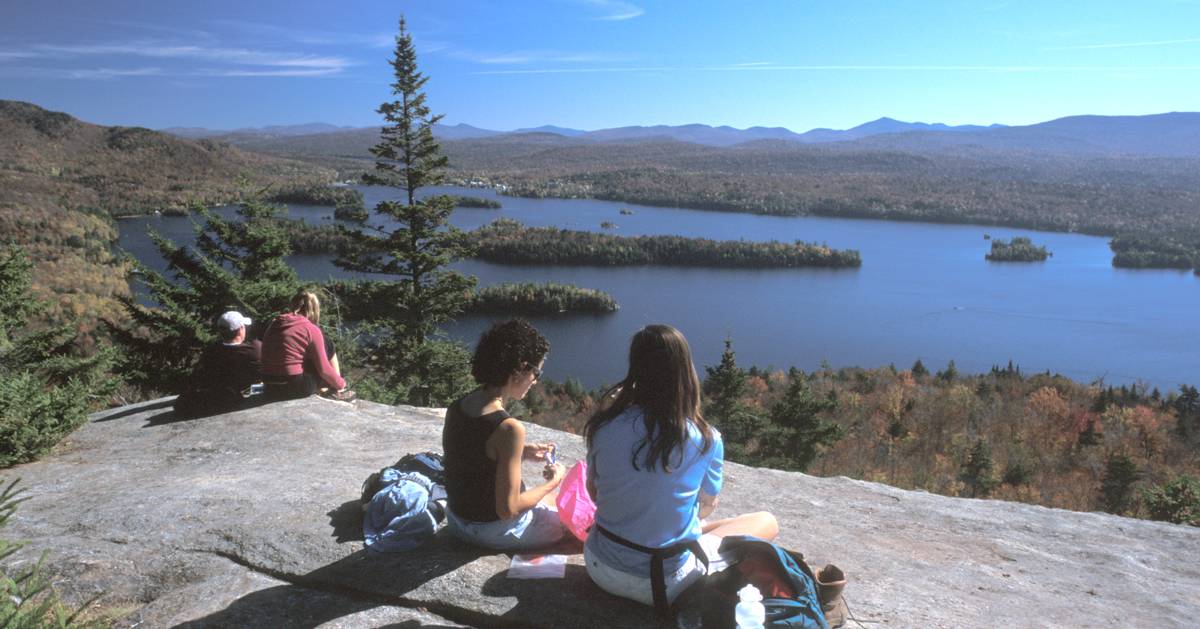 Photo credit: Gerry Lemmo
Castle Rock in Blue Mountain Lake is rated moderate and is perfect for birding - you might see bald eagles! Hikers can choose to go straight up to the summit and back or as a loop; the loop takes longer, but you avoid a few steep sections. About two-thirds of the way to the summit there is a short break off from the trail that leads to small caves and rock walls.
Hadley Mountain: Fabulous Views & A Restored Fire Tower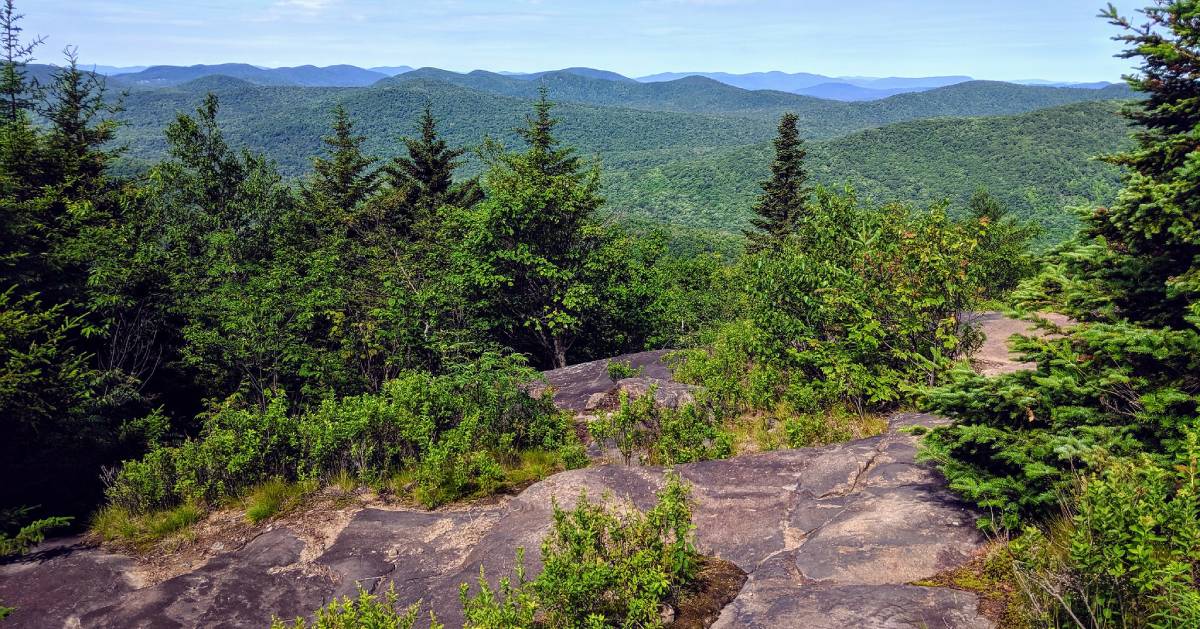 Hadley Mountain in Hadley is a 3.4-mile trail that is best utilized from March through November (so no winter hikes here) and features panoramic views from the top, including of Great Sacandaga Lake.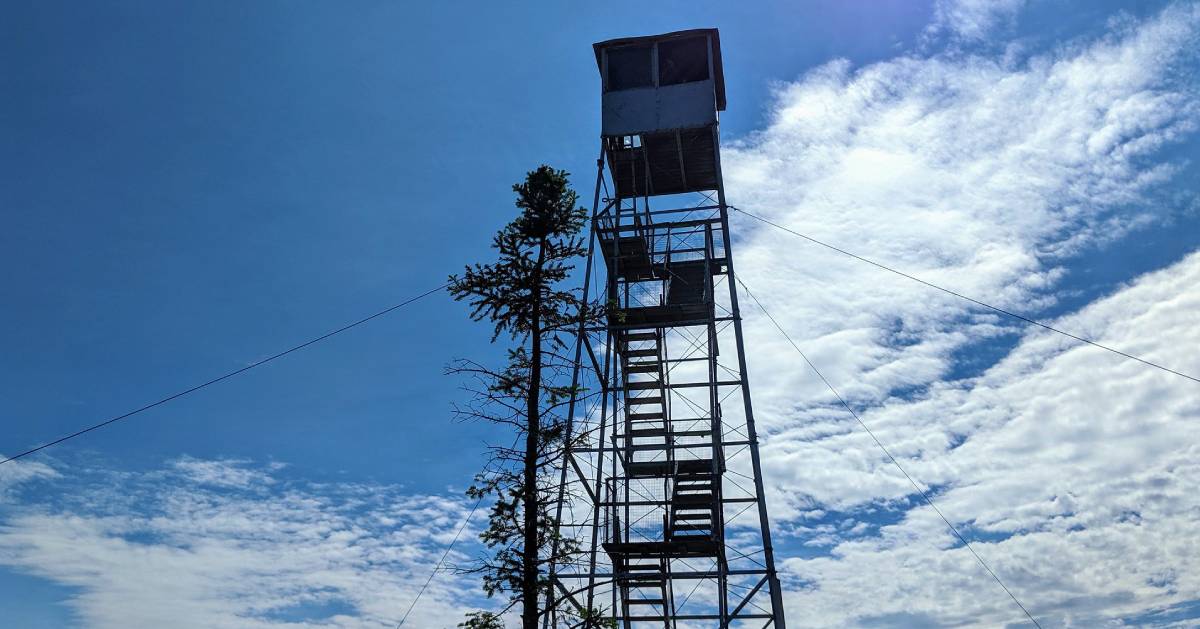 There is a restored fire tower at the top that dates back to the early 1900s, although you can enjoy the fantastic views with or without making that climb.
Pharaoh Lake Wilderness: Choose Your Own Scenic Trail
Photo credit: Alan Nudi
Pharaoh Lake Wilderness near Schroon Lake offers several trails of varying length to choose from, and some are not too long. This is also an ideal place to camp when you're ready for that, with 14 lean-tos to choose from. The lean-tos are popular, and often claimed early, so be prepared to both hike farther to reach an unclaimed one, or to use a designated camp site instead.
A few of the shorter trails in this area include Crab Pond Trail (1.4 miles), Lost Pond Trail (1.4 miles, plus 1.2 miles to loop around the pond), and Crane Pond Trail (1.7 miles).
See the full list of Pharaoh Lake Wilderness hiking trails »
Moxham Mountain Trail: Marshes, Wildflowers & Wildlife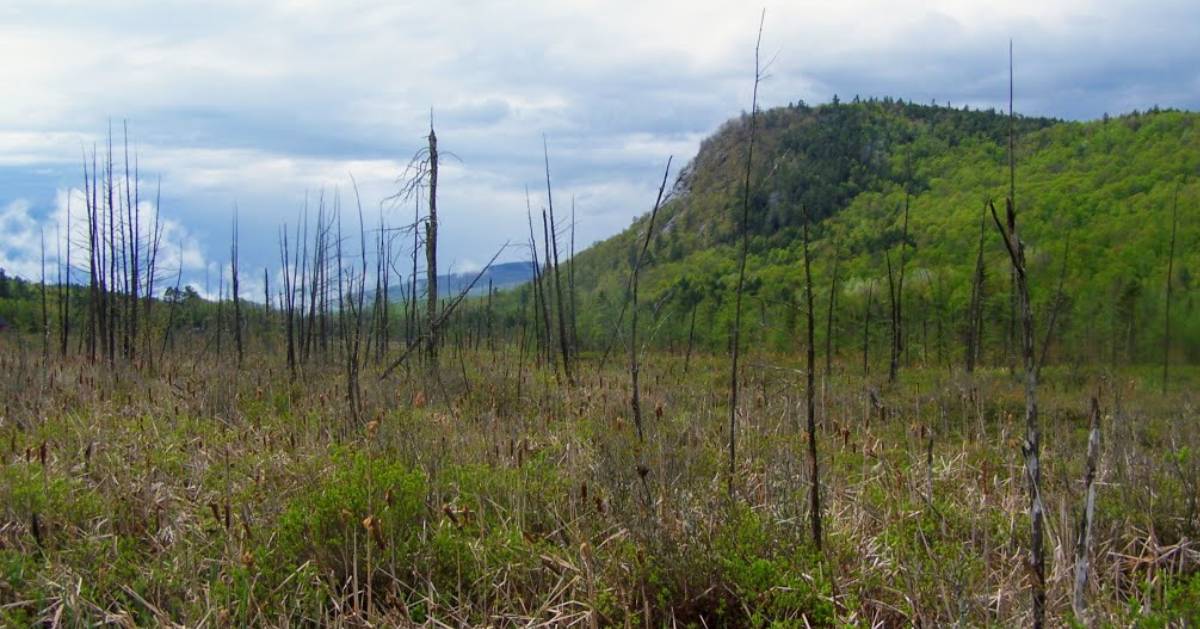 Photo credit: Andy Arthur, licensed by CC BY-SA 2.0
Moxham Mountain Trail is a 5.5-mile trail near Minerva that is known for wildflowers and birds. You might see woodpeckers, pheasants, and other birds and animals. This one is recommended for use during the April to November timeframe and has lots of positive reviews online. Many hikers comment on the great views, pleasant hills (not too steep), and amazing views at the top.
One word of warning is the bugs can be bad in this area, particularly around marshes, so make sure to have bug spray with DEET.
Coney Mountain Trail: A Prime Year-Round Hiking Spot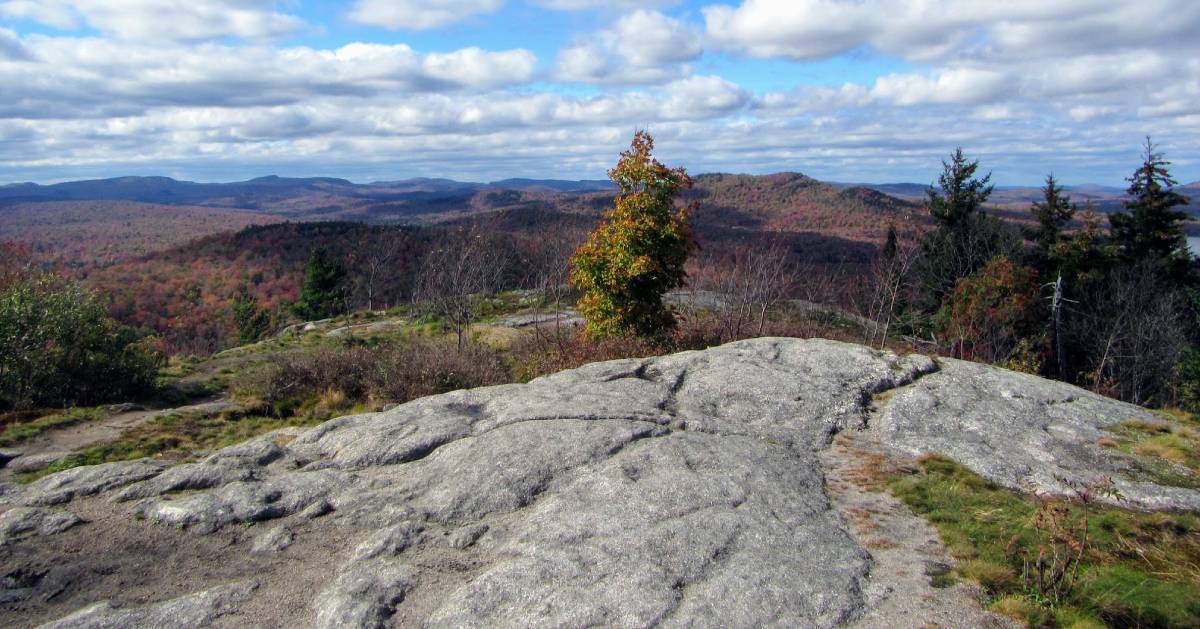 Photo credit: TheTurducken, licensed by CC BY-SA 2.0
The 1.1-mile hike over moderate terrain on Coney Mountain near Tupper Lake brings you to a beautiful summit that you can enjoy any time of year. The above photo showcases the gorgeous fall foliage, but this trail is also known for snowshoeing (can be slippery). This trail is great for all skill levels and is considered kid-friendly.
Rocky Mountain: Short but Steep Hike to the Summit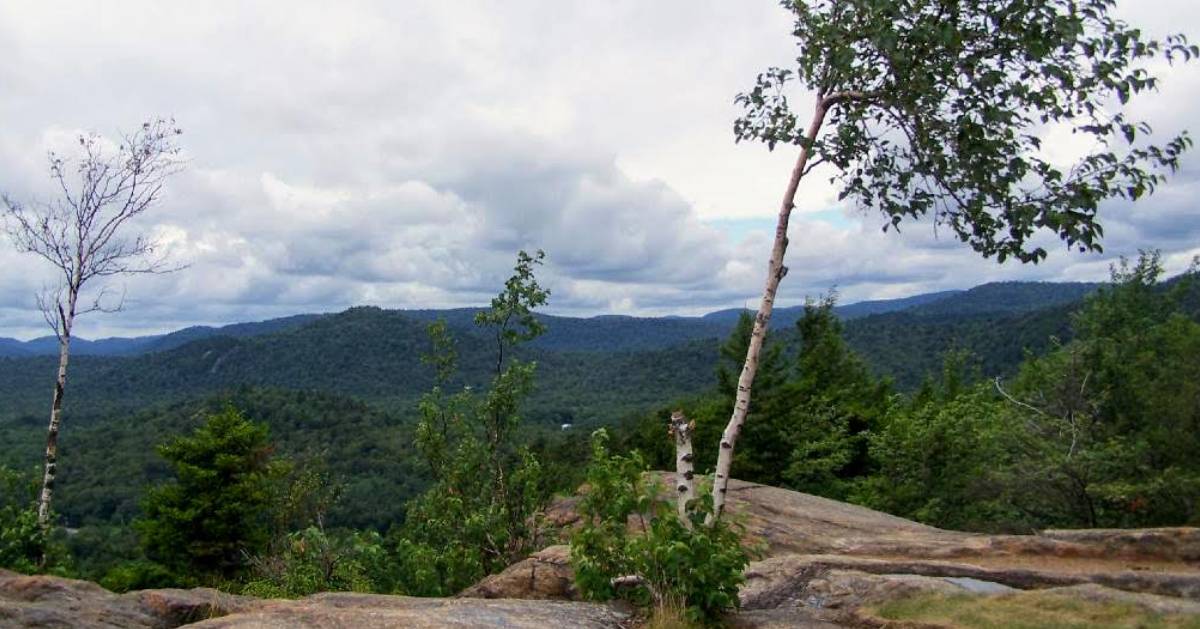 Photo credit: Andy Arthur, licensed by CC BY-SA 2.0
Rocky Mountain, close to Inlet, is just a 1-mile hike, but is considered steep and demanding. If you're ready for a short but intense hike, this is the one for you! The trail is best used from April through November.
After enjoying the magnificent views from the top use caution coming down the steep trail. It's easy to think the tough part is behind you but coming down a mountain can be more dangerous than making your way up.
Sawyer Mountain: One Mountain, More Than One Chance for Picturesque Views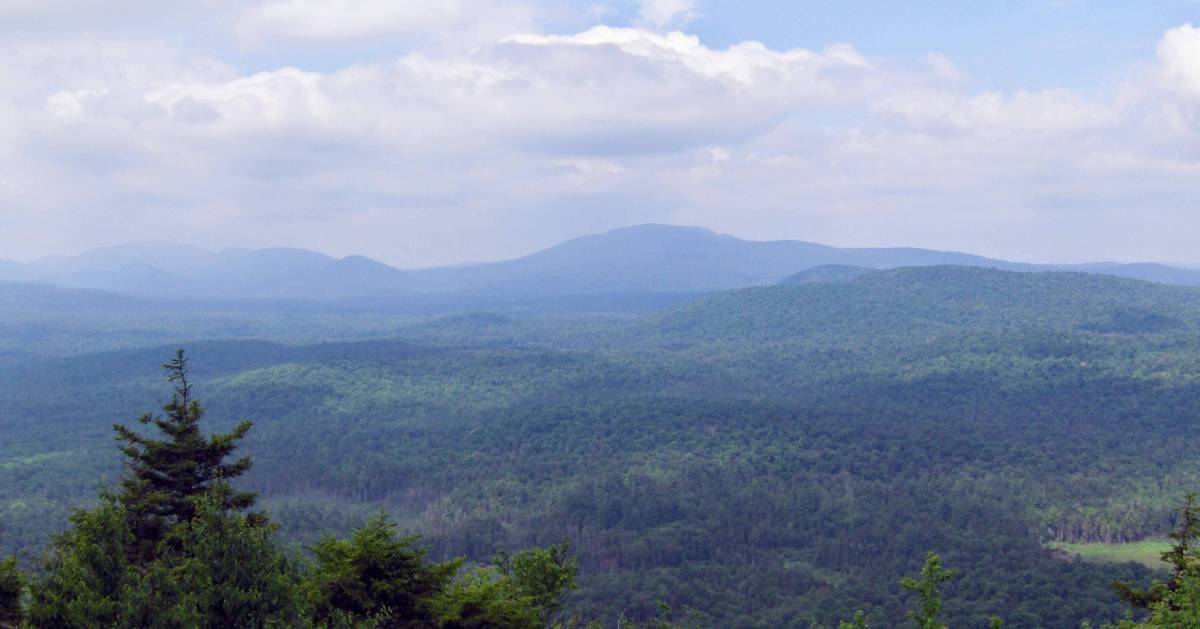 Photo credit: Edmund Ressler/CNYHiking.com
Located near Indian Lake and Blue Mountain Lake, the Sawyer Mountain Trail is 2.1 miles and offers two lookouts on the way up. This trail is considered family-friendly and is smooth going with the exception of some rocky areas. Hikers have reported seeing wildlife along the trail like toads, chipmunks, and birds. The summit is small but offers great views.