Discover Kid-Friendly Hikes in the Adirondacks
Check out great trails to bring your kids hiking in the Adirondacks, including one with a storybook walk for kids, one located right near Santa's Workshop, and more family-friendly options.
Please keep in mind not all hikes are appropriate for all children; you know your little ones best. Always adequately research hikes ahead of time to ensure they're appropriate for the skill levels of everyone in your group.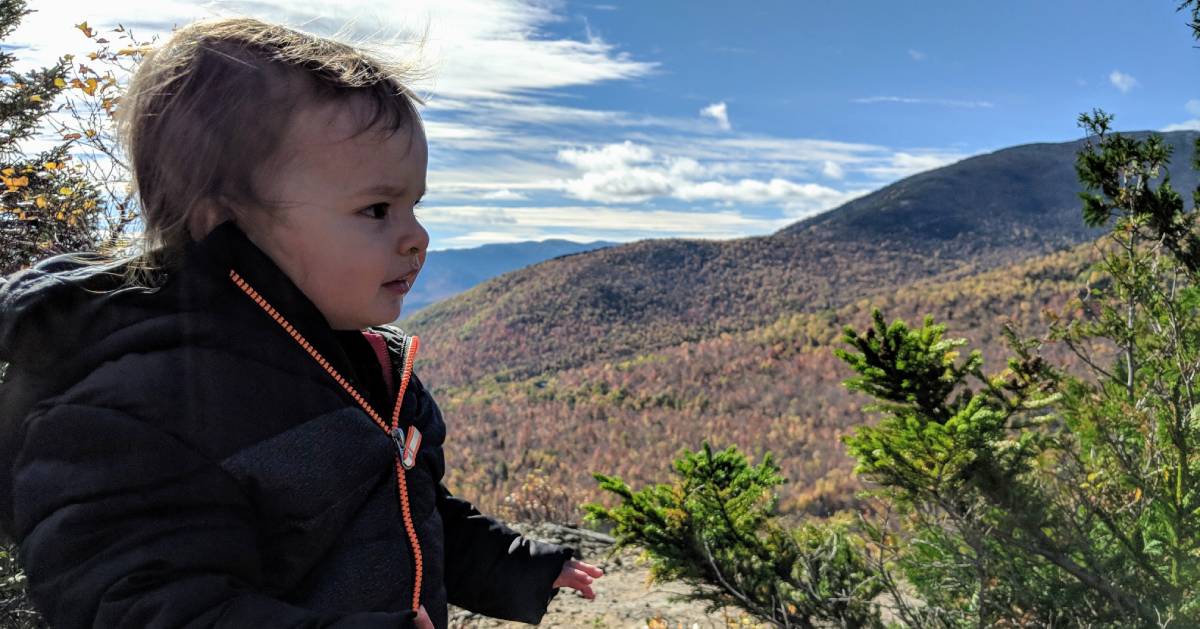 Paul Smith's VIC
Paul Smith's VIC in Paul Smiths includes 25 miles of trails, six of which are interpretive nature trails, in addition to a variety of habitat and varied forest types.
See a trail map: http://www.adirondackvic.org/Images/Trail-Map-2013.pdf
Adirondack Interpretive Center (AIC)
The AIC in Newcomb has nearly 4 miles of marked trails, including four separate loops that serve as great beginner trails for kids. Enjoy overlooks, brooks, and maybe some wildlife along the way.
View an interactive map: https://adirondackatlas.org/aic/
John Brown State Farm Historic Site
It's more than the final resting place for John Brown - the John Brown State Farm Historic Site in Lake Placid includes well-groomed trails, including a storybook walk for children. The site provides ample opportunity to study wildlife and plant life in different settings.
Check out the map: https://parks.ny.gov/documents/historic-sites/JohnBrownFarmTrailMap.pdf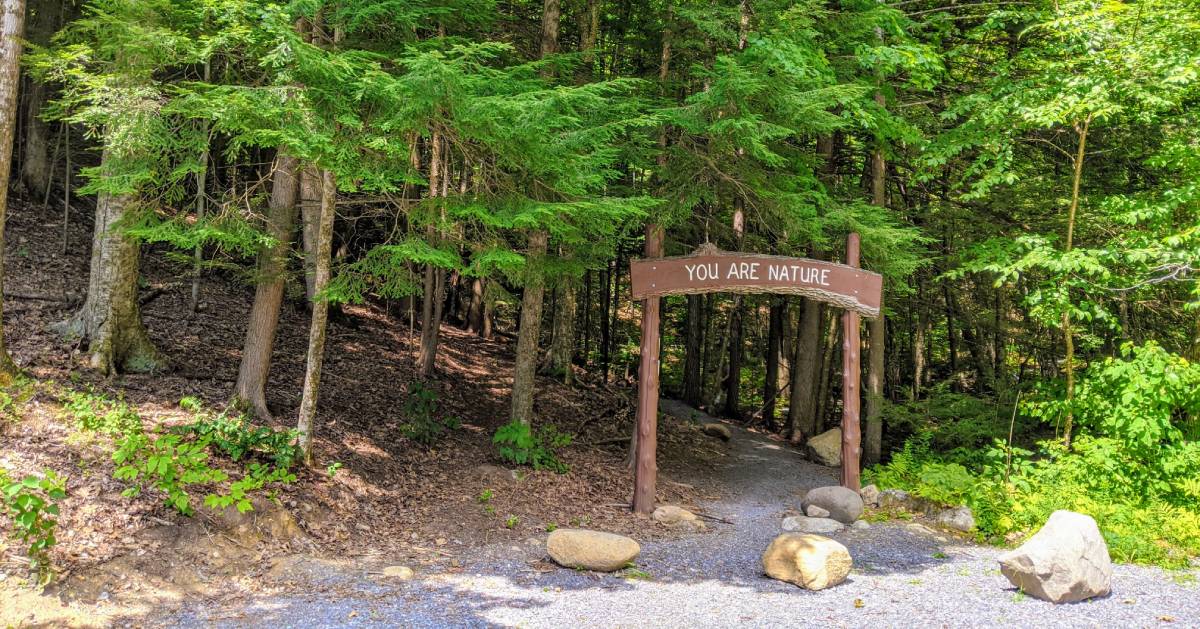 Gurney Lane Recreation Area
Located just outside the Park in Queensbury, the Gurney Lane Recreation Area is known for its mountain biking park, but they also have hiking trails, including a nature trail for little ones, along with other kid-friendly features like a pool and playground.
See more info and a trail system map: https://recreation.queensbury.net/assets/pdf_files/GurneyLaneTrifold2015.WEB_.pdf
Henry's Woods
Henry's Woods in Lake Placid is maintained by the Uihlein Foundation, who has invited the public to use this area for recreation. Take a walk in the woods with the kids on one of their many looped trails.
View a map: https://wildadirondacks.org/henrys-woods-trail-map-directions.html
Sawyer Mountain
There are a few mountains that are doable for children, and Sawyer Mountain near Indian Lake is one of them. The hike up and back is about 2.2 miles. There a wooded summit and a rock ledge with a scenic overlook.
See the map: https://www.dec.ny.gov/docs/lands_forests_pdf/sawyermtnhikingmap.pdf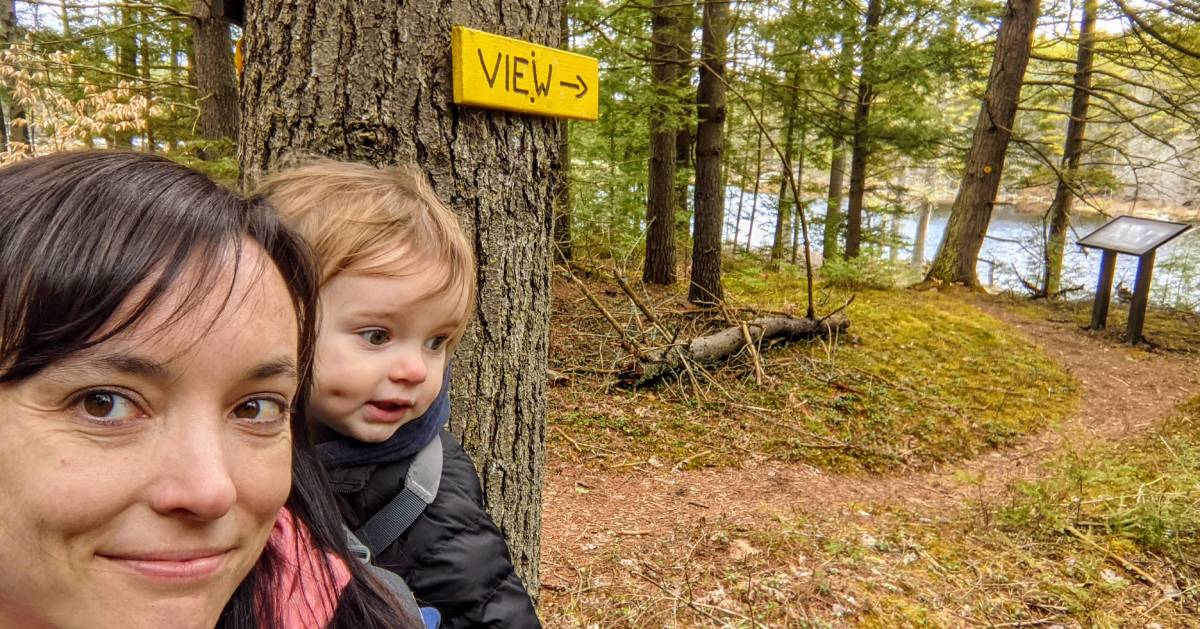 Amy's Park
Managed by the Lake George Land Conservancy, Amy's Park in Bolton Landing has mostly flat, easy-to-traverse trails, and tons of marshes and ponds. You might see a beaver if you're lucky!
View info and map: https://www.lglc.org/preserves/amys-park/
Severance Mountain
Severance Mountain (also called Mount Severance) in Schroon Lake offers a 2.3-mile trail that begins with a walk through some tunnels under the Northway. At the end of the hike you're rewarded with great views of Schroon and Paradox Lakes.
Observe the map: https://www.dec.ny.gov/docs/lands_forests_pdf/severancemap.pdf
Panther Mountain
Located near Tupper Lake, Panther Mountain is great for kids because the summit is reached is under a mile - a roundtrip hike is roughly 1.2 miles. This one does have some steep sections, so take your time.
Learn more: https://www.tupperlake.com/hiking/panther-mountain
Cobble Lookout
Cobble Lookout is located in Wilmington near Santa's Workshop. This 2.4-mile hike is mostly flat, with stunning views at the summit.
Check out the map: https://www.dec.ny.gov/docs/lands_forests_pdf/cobblemap.pdf
Find dog-friendly hikes next >>