11 Epic Waterfall Hikes for Your Bucket List
Hiking is one of the most popular activities to enjoy in the Adirondacks, but what if you could take your hiking experience up a notch? We've rounded up 11 epic waterfall hikes so that you can experience even more picturesque scenery while you're out in the spectacular Adirondacks.
Please note: Many of these falls require long hikes, and/or are rated as difficult. Please do your research beforehand, know your own hiking abilities, and stay safe.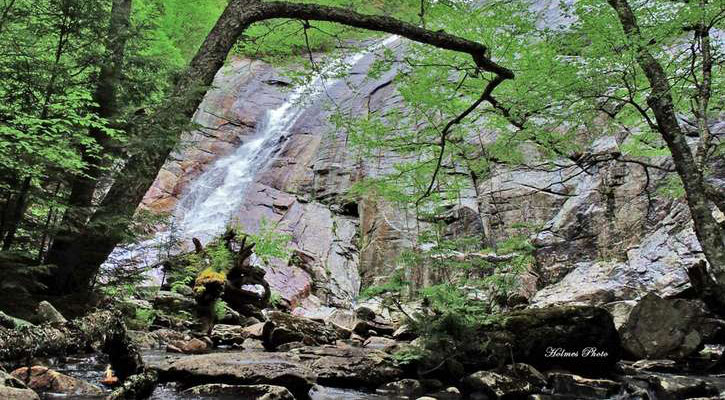 Photo credit: John Holmes
It requires a 10-mile round-trip hike to reach it, but T Lake Falls has been called the most impressive waterfall in the Adirondacks with a drop of 500 to 600 feet! Not surprisingly, the hike to these impressive falls is difficult and should not be attempted by beginners. This is the highest waterfall in the Adirondacks.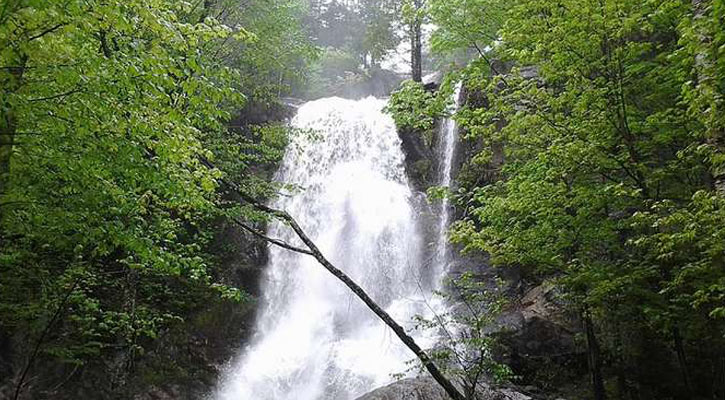 Photo credit: John Holmes
Beaver Meadow Falls is a gorgeous 60-foot horsetail cascade waterfall on a tributary to the East Branch of the Ausable River. You can access the falls from a trailhead just outside Keene Valley. The hike is 7.4 miles round trip and will take a few hours, even for experienced hikers.
Note: The waterfall is located on the Ausable Club property, so certain rules apply: Hikers must stay on designated trails or roads without trespassing on Ausable Mountain Reserve lands or waters, and dogs are prohibited.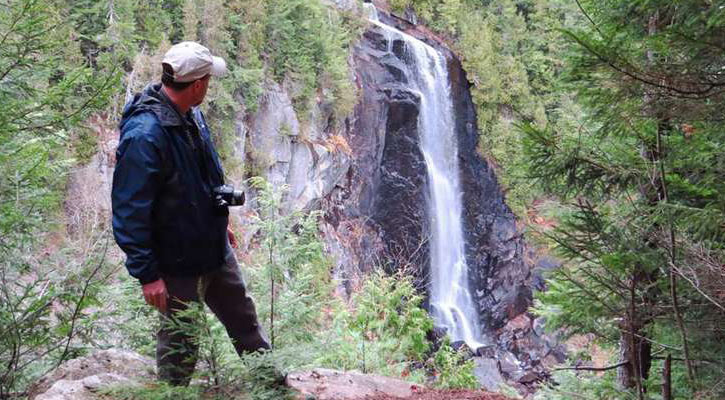 Photo credit: John Holmes
OK Slip Falls in Indian Lake is one of the highest waterfalls in all of the Adirondacks at 200 feet. This almost vertical waterfall became open to the public in 2014. The trail to the waterfall is 3 miles long; with the walk from the parking area the full distance ends up being 6.4 miles.
The hike can be difficult, and is known to be buggy and muddy as it's near some swampy areas. Bring bug spray with you and wear sturdy boots.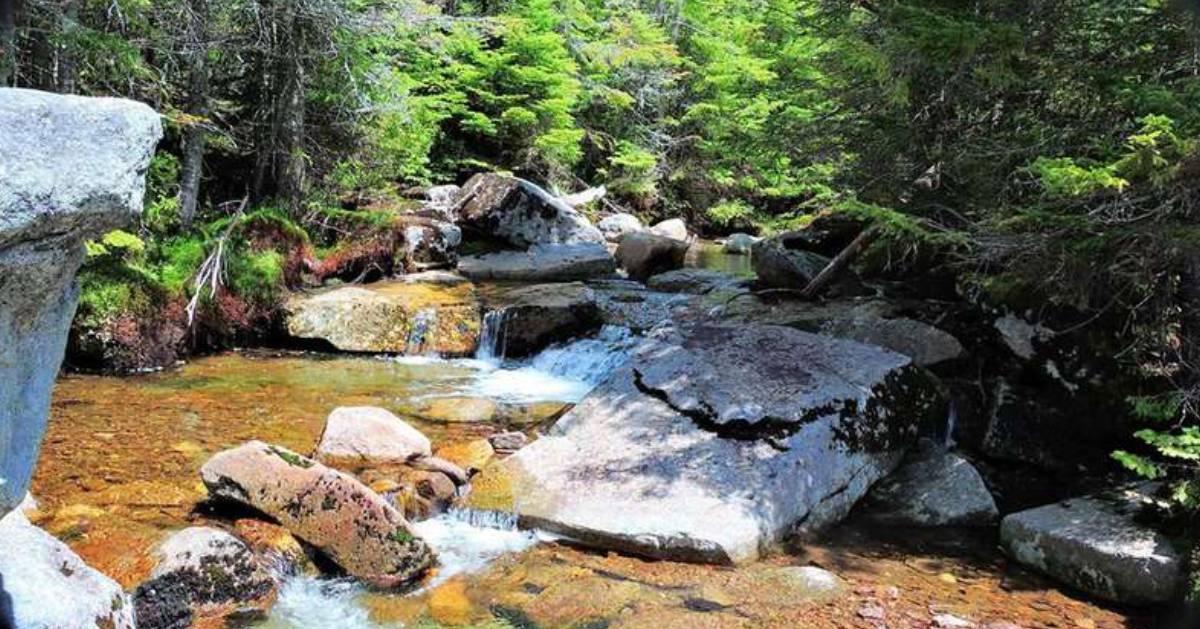 Photo credit: John Holmes
Indian Falls can be found on the Mount Marcy Trail, which is only recommended for experienced hikers. For those taking on Mount Marcy - the tallest mountain in New York State - Indian Falls is a popular spot to break just off the Van Hoevenberg Trail.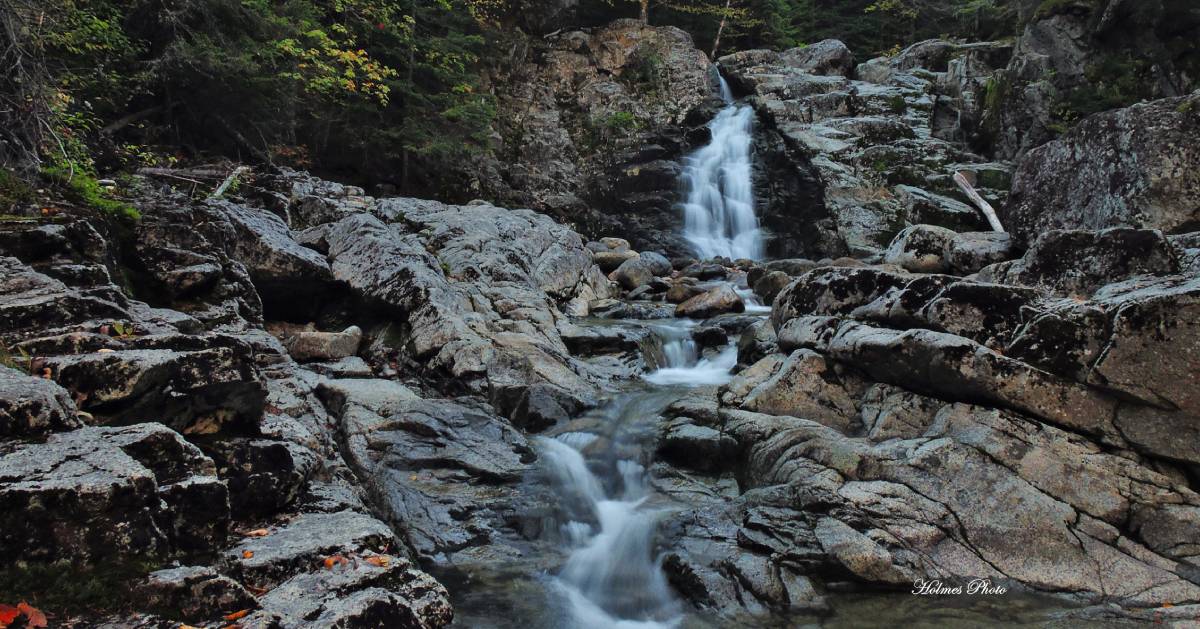 Photo credit: John Holmes
Bushnell Falls near John's Brook Lodge in Keene is used as a resting spot for hikers - you can also swim here. The 20-foot waterfall forms on a gorge and cuts through a slab of solid bedrock. Bushnell Falls is named for Reverend Horace Bushnell, who made frequent visits to Keene Valley from his home in Hartford, Connecticut.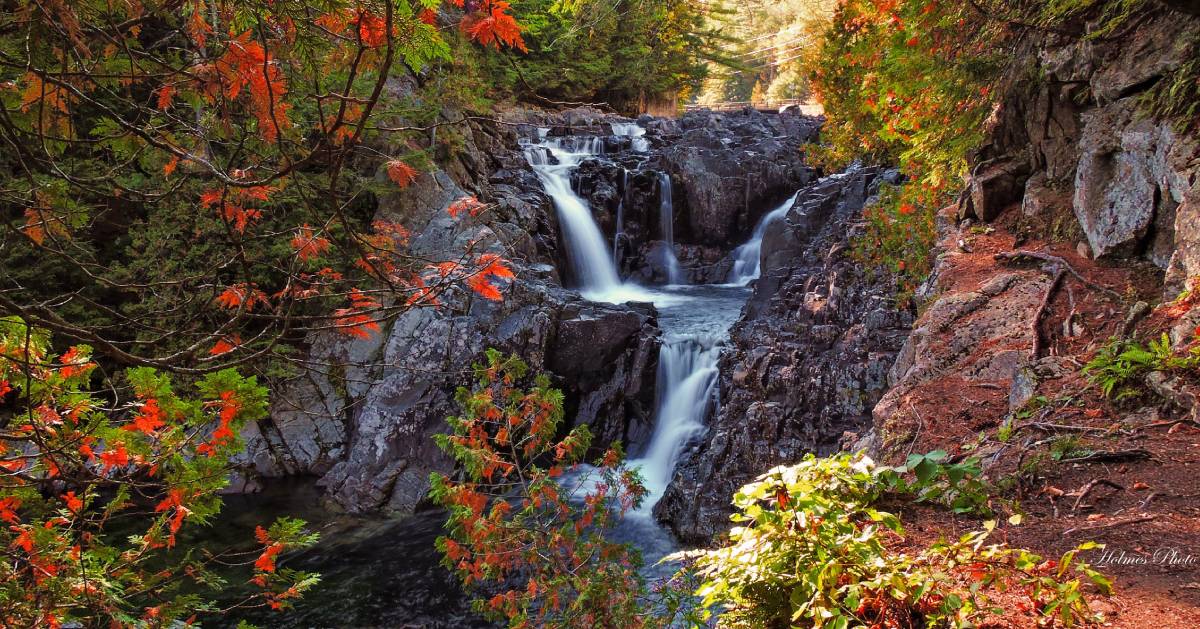 Photo credit: John Holmes
Split Rock Falls is a 30-foot high cascade with three drops and two pools, and it's one of the most frequently visited waterfalls in the Adirondack region.
Unlike many of the other falls listed here, this one is not a difficult hike. You can head to the bottom of the falls from the top via a trail, but you need to go slowly and take great care.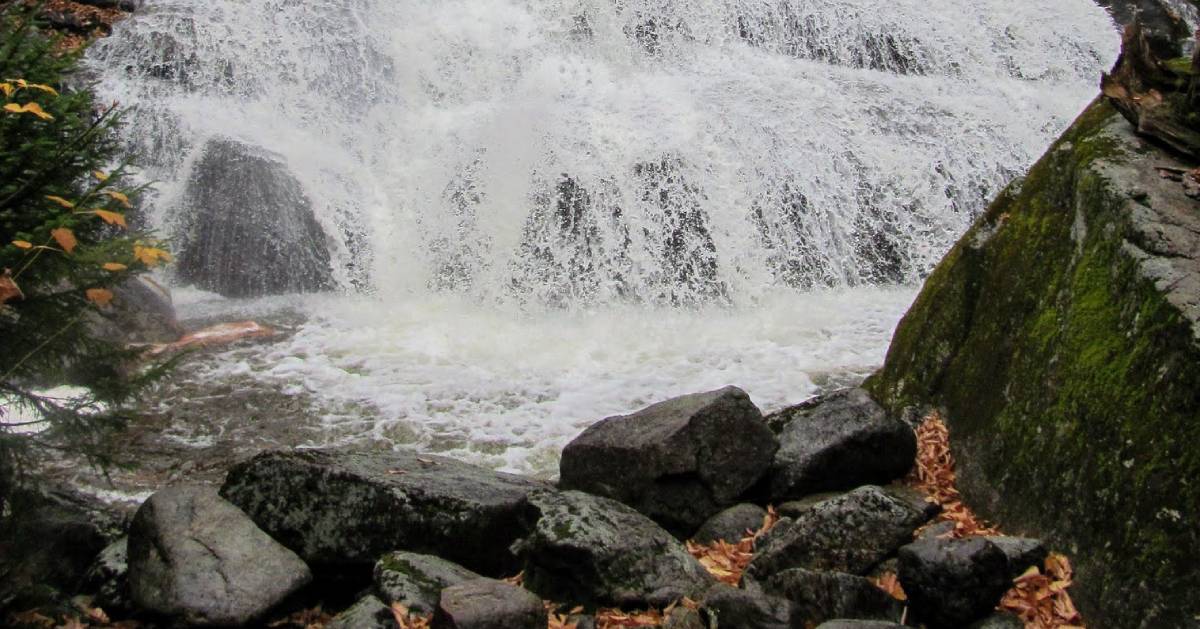 Photo credit: Kevin Kenny, licensed by CC BY-SA 2.0
You'll have to hike close to 14 miles round trip to reach Wanika Falls near Lake Placid. This 150-foot high waterfall is broken up into sections. You'll follow the blue-blazed Northville-Placid Trail south for 6.5 miles, then bear left onto a spur path. You'll pass by two Chubb River Falls before coming to a stream crossing.
Depending on how much water is flowing down the Chubb River you may need to stop here. If it looks possible to ford the river safely you can proceed on and then follow a path that leads to the base of the falls.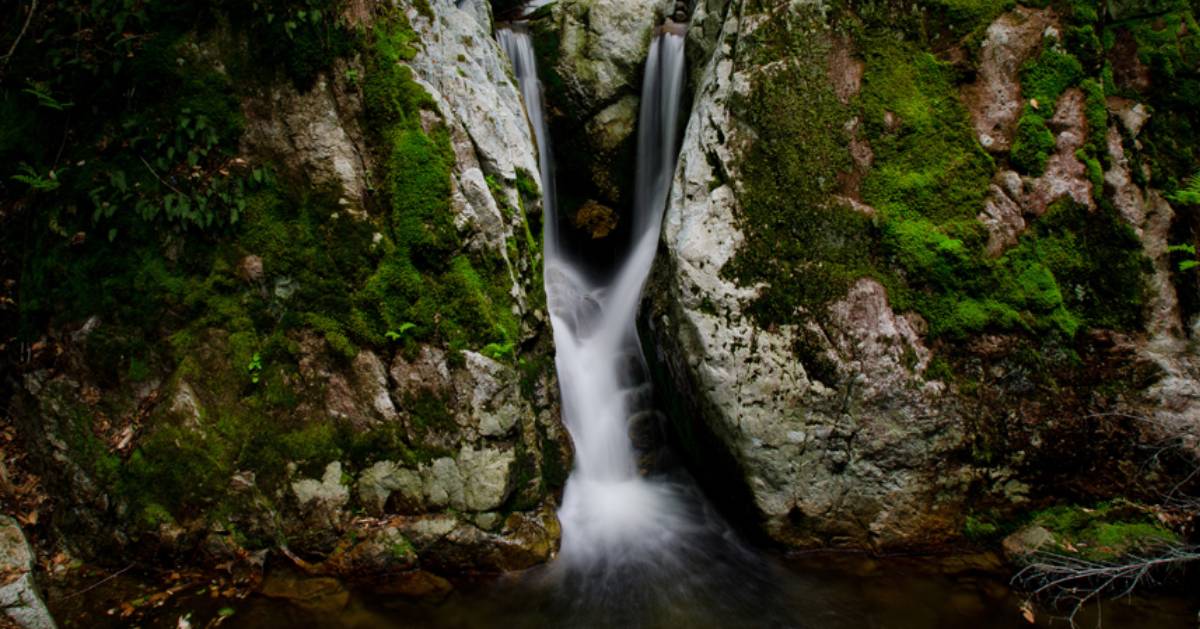 Photo credit: John Haywood
You can see a series of three falls with Wedge Brook Falls at Wedge Brook. The most prominent of the three is in the middle. These falls get their name from the large boulder wedged between the two large rock walls; water flows down either side of the boulder, then flows combine towards the bottom. These falls are located on the Adirondack Mountain Reserve, so certain rules apply for hikers.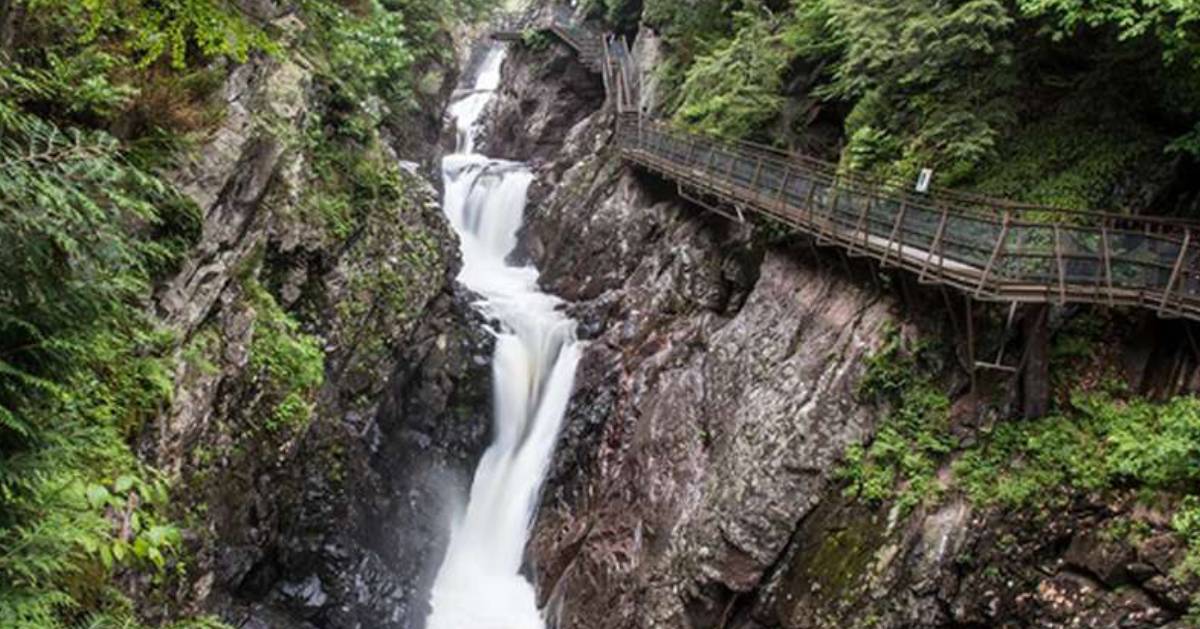 High Falls Gorge is a series of four waterfalls in a privately-owned park. The hike to reach the falls is just half an hour - "The Adirondacks' Most Breathtaking 30 Minute Walk." High Falls Gorge is located in Wilmington, right near Whiteface Mountain.
You will need to pay a small fee to access the falls, but it's well worth it! The hike includes well-maintained bridges, walkways, and paths.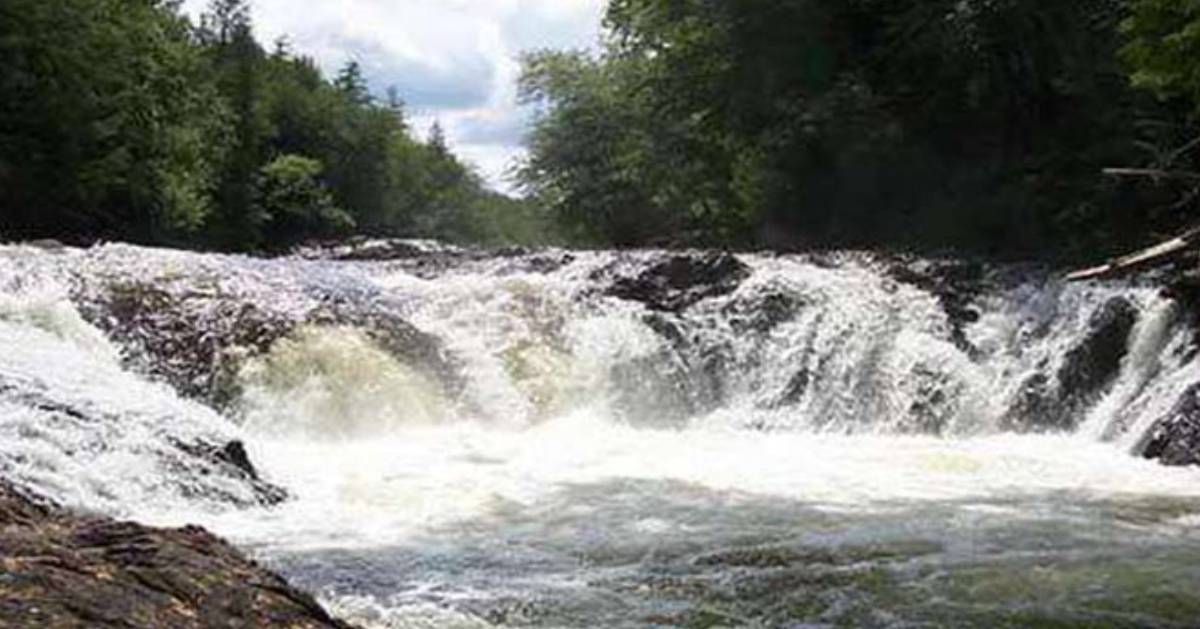 Photo credit: Jeffrey Forth
Raquette Falls near Tupper Lake is located along an 8.8-mile trail that follows the east side of the Raquette River. The multi-use trail is popular for cross-country skiing in the winter. There are several wetland areas along the trail and some hills during the latter half of the hike.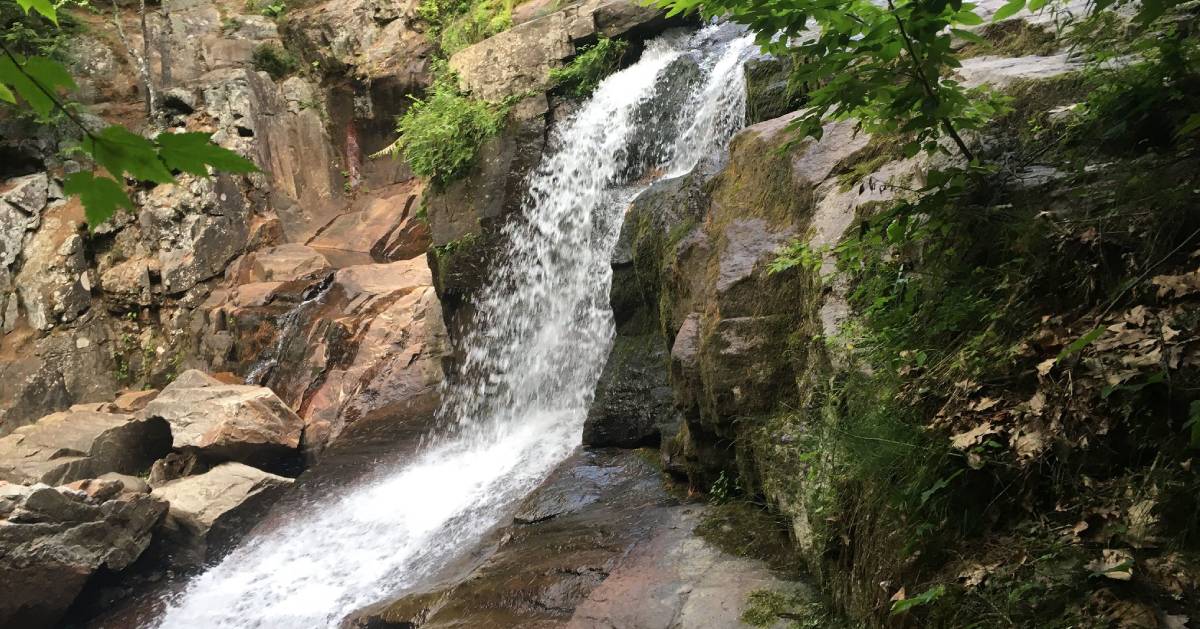 Shelving Rock Falls is on the eastern side of Lake George in Fort Ann, part of which lies within Adirondack Park. In addition to the waterfall hike, visitors can also opt to take a neighboring trail up to Shelving Rock summit.
The Shelving Rock Falls hike goes down the mountain along a wide dirt trail. You'll reach the lake at the bottom of the falls at the end of the hike. You can also visit the falls by boat via Log Bay.
Sources:
Adirondack Fifty Falls Challenge by John Haywood and Russell Dunn
AdirondackExperience.com
AllTrails.com
CNYHiking.com
DigTheFalls.com
LakePlacid.com
NYWaterfalls.com
TupperLake.com