11 Epic Waterfall Hikes for Your Bucket List
Hiking is one of the most popular activities to enjoy in the Adirondacks, but what if you could take your hiking experience up a notch? We've rounded up 11 epic waterfall hikes so that you can experience even more picturesque scenery while you're out in the spectactular Adirondacks.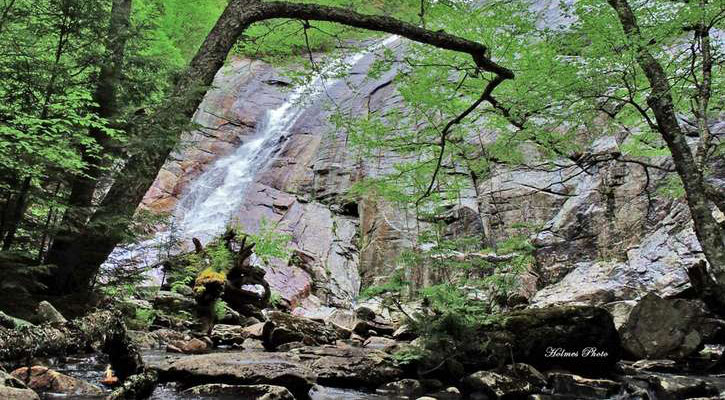 Photo credit: John Holmes
It requires a 10-mile round trip to reach it, but T Lake Falls has been called the most impressive waterfall in the Adirondacks with a drop of 500 to 600 feet! Not surprisingly, the hike to these impressive falls is difficult and should not be attempted by beginners. The trail is well marked with a couple of water crossings. Pictures of this waterfall don't do it justice - you'll have to experience it yourself!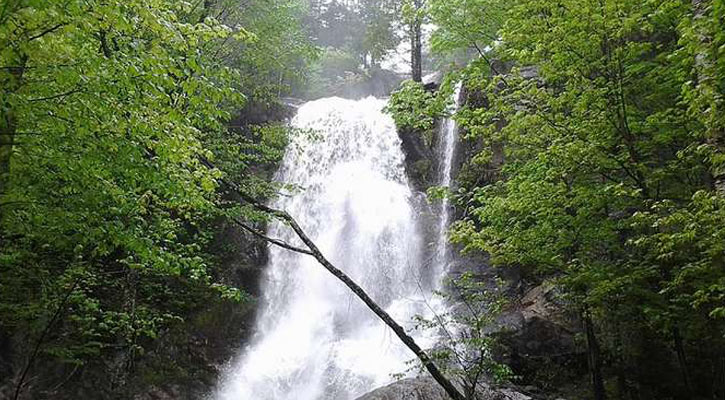 Photo credit: John Holmes
Beaver Meadow Falls is a gorgeous 60-foot horsetail cascade waterfall on a tributary to the East Branch of the Ausable River. You can access the falls from a trailhead just outside Keene Valley. The hike is 7.4 miles round trip and will take a few hours, even for experienced hikers.
Note: The waterfall is located on the Ausable Club property, so certain rules apply: Hikers must stay on designated trails or roads without trespassing on Ausable Mountain Reserve lands or waters, and dogs are prohibited.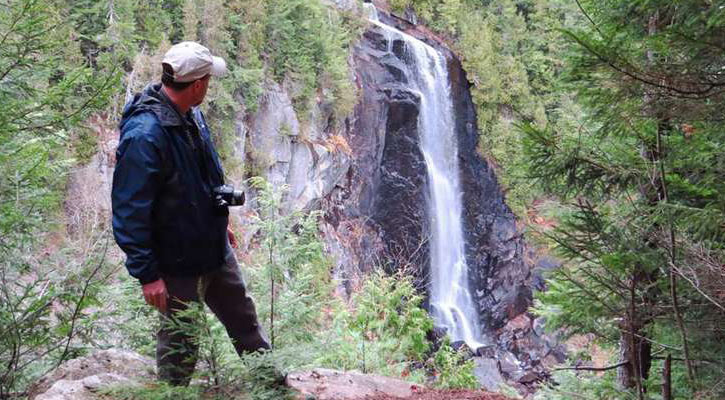 Photo credit: John Holmes
OK Slip Falls in Indian Lake is one of the highest waterfalls in all of the Adirondacks at 200 feet. Interestingly, the falls were unable to be seen by the public until the surrounding land was purchased by the state in 2013. In 2014, a trail opened to the falls, so now everyone can enjoy it! This is a mostly flat trail that's 6.4 miles round trip. Although the trail is fairly easy, it is a bit long, and can get buggy as it's near some swampy areas, so bring bug spray with you on this waterfall hike.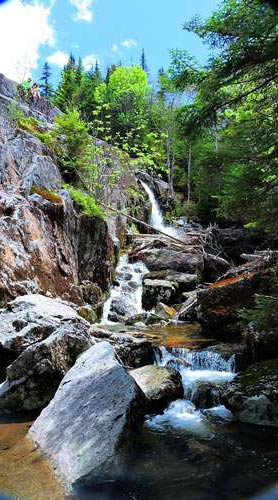 Photo credit: John Holmes
Indian Falls is 25 feet high and can be found on the Mount Marcy Trail, which is only recommended for experienced hikers. For those taking on Mount Marcy - the tallest mountain in New York State - Indian Falls is a popular spot to break. To get to the falls, park at the Adirondack Loj (there is a parking fee) and then follow the trail along Phelps Brook. This a 15-mile round trip hike - only attempt this if you're a veteran hiker!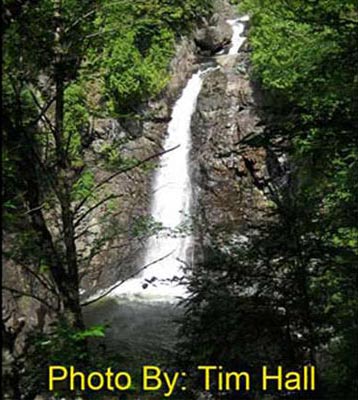 Hanging Spear Falls is a picturesque, 75 feet tall, hourglass-shaped waterfall. This waterfall is located on the Opalescent River near Calamity Mountain and can be accessed by a 6-mile one-way hike from the Calamity Brook Trail to the Flowed Lands, or, a longer, 7-mile hike that involves a climb up to the falls. Both routes can be quite steep and dangerous, and should not be attempted by beginner hikers.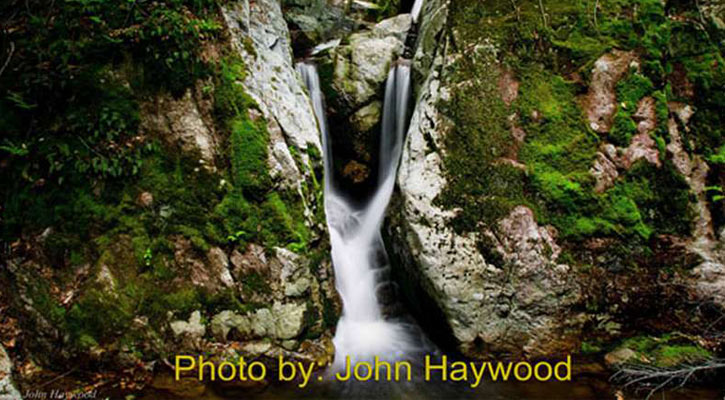 You can see a series of three falls with Wedge Brook Falls at Wedge Brook, a tributary to the East Branch of the Ausable River. Like Beaver Meadow Falls, it is located on the Adirondack Mountain Reserve, so certain rules apply for hikers. The first of the three falls is about 10 feet, the second 8 feet, and the third 30 feet. The second of the three falls looks as though a large boulder is wedged between two falls - this is where the name comes from.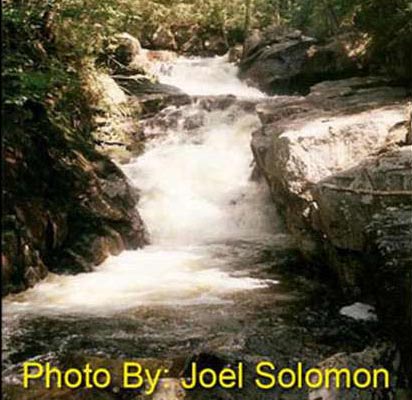 Although not a long hike at just 1.3 miles one way, the hike to Goldmine Stream Falls does prove moderately challenging and follows an unmarked trail. The beginning of the trail is difficult to find - the spot is about 12.5 miles north of New York Route 29A along Powley-Piseco Road. The hike can be wet in some sections. However, this is a lovely, lesser-known area of the Adirondacks and you will be rewarded by an amazing, cascading waterfall.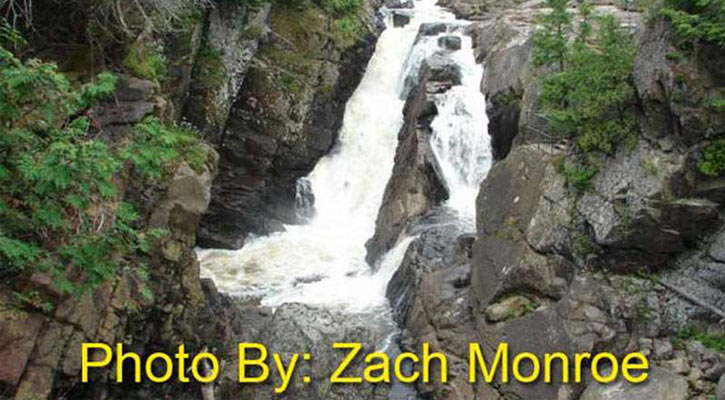 High Falls Gorge is a series of four waterfalls in a privately-owned park. The hike to reach the falls is just half an hour - "The Adirondacks' Most Breathtaking 30 Minute Walk." High Falls Gorge is located in Wilmington, right near Whiteface Mountain. You will need to pay a small fee to access the falls, but it's well worth it! The hike includes well-maintained bridges, walkways, and paths.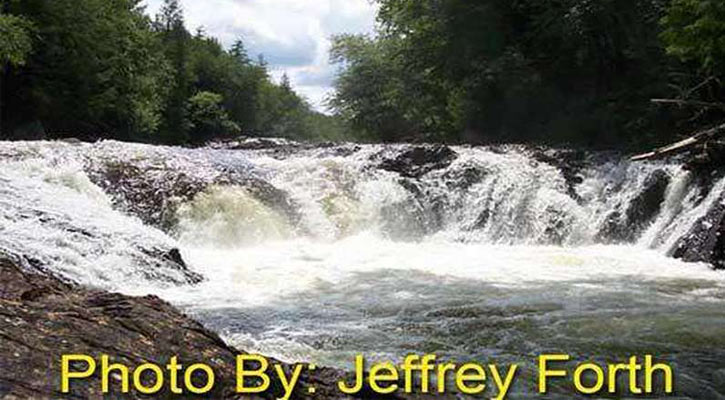 The hike to Raquette Falls is about 10 miles round trip and is not recommended for small children - the trail is wide in some spots, narrow in others, and at certain points can be quite slippery. There are several wetland areas along the trail and some hills towards the end. These rushing falls are right on the Raquette River.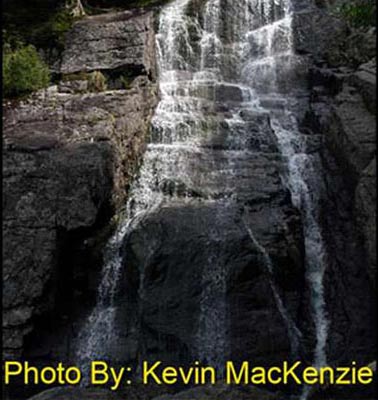 You'll have to hike close to 14 miles round trip to reach Wanika Falls near Lake Placid. And when you arrive, you'll need to ford the stream to see it, which can be challenging if the water is high. But it's worth the view once you get there! Wanika Falls is a beautiful waterfall that cascades into a clear pool.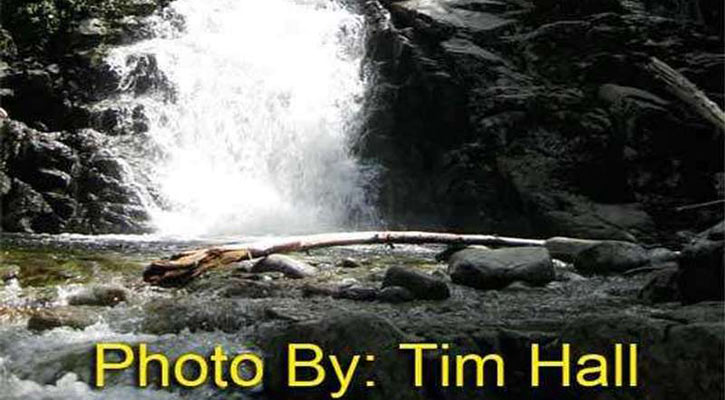 The hike to 20-foot Bushnell Falls in Keene Valley is 10 miles round trip. The first 3 miles aren't bad, but then the hike gets more strenuous from there as you descend into the Johns Brook Valley. Fall is a great time to visit this waterfall, as you'll be able to enjoy all the foliage in the valley.