The Lake Placid Holiday Village Stroll
Enjoy a festive holiday celebration in Lake Placid, NY when you experience the annual Lake Placid Holiday Village Stroll, taking place December 11 - 13, 2020. Read on for what to expect this year!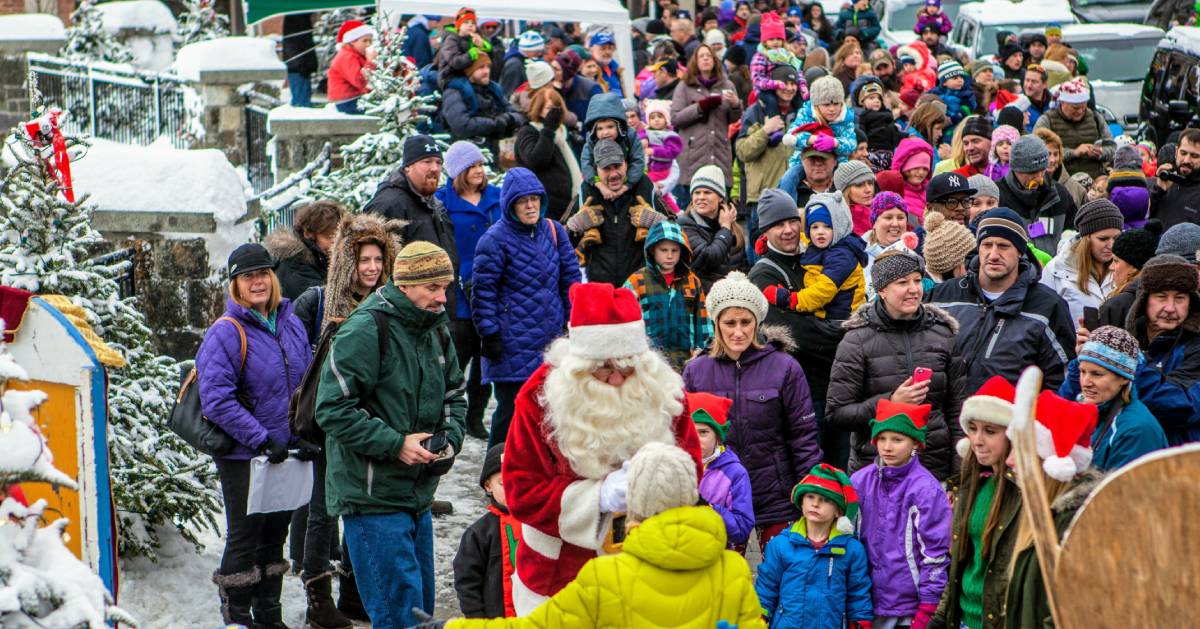 Please note, photo is from prior to 2020 and does not reflect COVID-19 guidelines.
Holiday Village Stroll 2020
All events and activities are subject to change. Here's what to look forward to:
Virtual Adirondack Health Jingle Bell Run/Walk 2020
This annual race has gone virtual and will be held from December 11 to 13, 2020. For more info, visit : https://www.active.com/running/distance-running-virtual-events/virtual-adirondack-health-jingle-bell-run-walk-2020
Holiday Craft Kits
Event organizers will offer to-go craft kits for you and your family to create at home or your home away from home in Lake Placid. They'll include scissors, glue, and set of instructions. They'll be available at the hotel you're staying at, or at the Visitors Bureau in Lake Placid during STroll weekend.
Main Street Scavenger Hunt
While you're strolling down Main Street take time to hunt for hidden holiday symbols for your chance to win a gift basket filled with local goodies! The scavenger hunt will take place from December 11 to 13 and the submission form will be available online.
Bedtime Story Time
On Saturday, December 12 at 7:30pm join local author Maxwell Eaton on Facebook live for two bedtime stories. Max will be reading The Tomten by Astrid Lindgren and My Wonderful Christmas Tree by Dahlov Ipcar.
Find more details at HolidayVillageStroll.com/What-We-Do.
« Back to Annual Holiday Events