Head to the North Pole, NY - Where Santa Lives in the Adirondacks!
At the foothills of Whiteface Mountain, deep in the heart of the Adirondacks, lies the charming hamlet of North Pole, NY. This is where you'll find Santa and his workshop!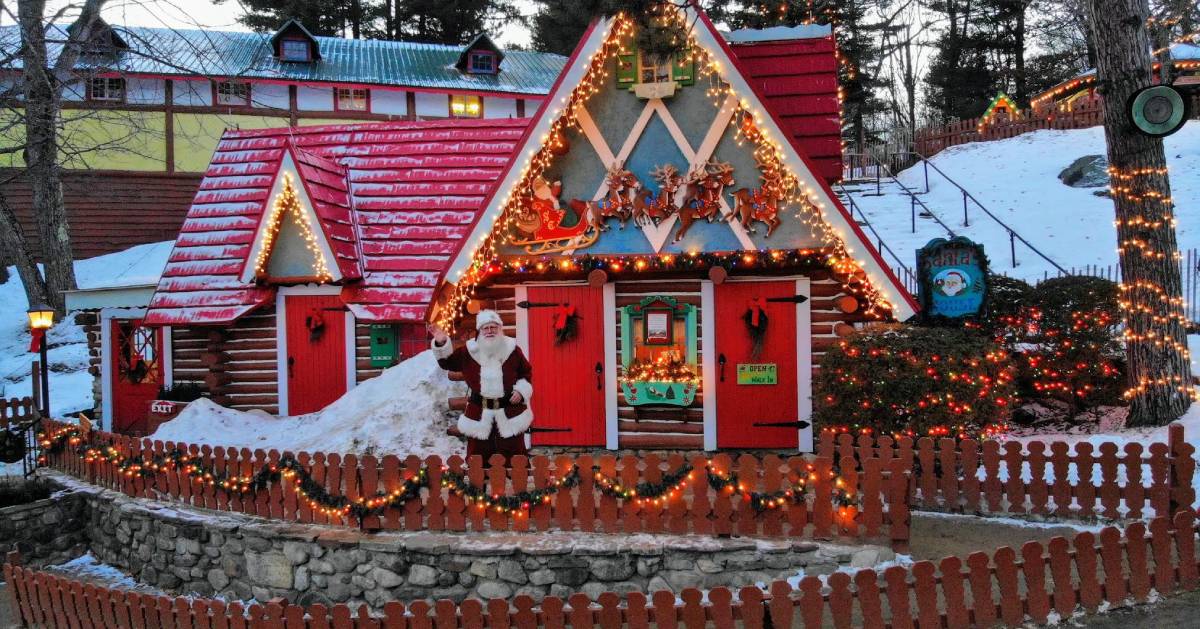 Visit the North Pole
This holiday season, why not treat your kids to a North Pole adventure where they can enjoy the magic of a Christmas Village and visit Santa in his home? Santa's Workshop in North Pole, NY offers special Yuletide Family Weekends through November and December 2019. This is a once-in-a-lifetime experience for families with children ranging from 2 to 10 years.
Activities & Entertainment
Trim the Tree Party
Santa's helpers assist the kids in creating their own ornaments. Santa's official tree inspector, Rowdy the Rascal Reindeer, makes an appearance.
Twas the Night Before Christmas
Santa's helpers present a program of caroling, magic shows, storytelling, and merriment, followed by a scrumptious family-style meal.
Surprise Visit From Santa
Santa makes a visit to each of the host lodges.
Two Days at Santa's Workshop
Visit with Santa and Mrs. Santa in their very own home. Enjoy the steam train, Reindeer Carousel, Kiddie Bobsleds, the Whirling Christmas Tree, and more.
2019 Yuletide Family Weekends
November 15 - 17
November 22 - 24
November 29 - December 1
December 6 - 8
December 13 - 15
December 20 - 22
Special Additional Features & More Info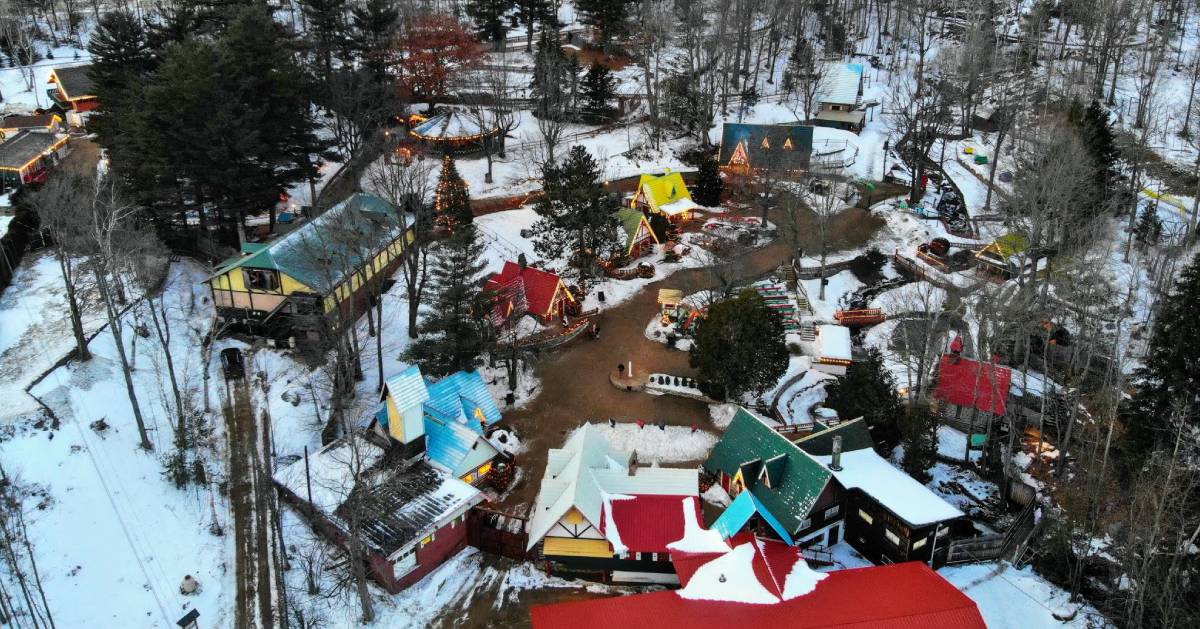 Yuletide Weekend visitors receive a welcome package loaded with treats and gifts that await you in your room upon arrival. Guests bring home a color photograph of your family visiting with Santa as a momento of the weekend. And, each child receives a present specifically selected for him or her by Santa.
Rates vary depending on the number of people in the party, the lodging facility, and room classification. Please call 1.800.806.0215 (518.946.2205) , extension 130 from 9am to 4pm for a personalized quote for your special weekend. A deposit of $250 is required at the time of reservation, and all balances must be paid in full by October 1st. A monthly payment plan is available.
Don't delay, these weekends fill up fast each year!
Can't Do a Weekend? Take a Day Trip!
Yes, that's right, you can take the kids up to the North Pole just for the day to enjoy all the festivities.
The park is open for day trips this year on weekends from November 16th - December 22nd, 2019 (10:00am-3:30pm). You can also visit on Black Friday, November 29th, 2019. The entrance closes at 2pm.
The 2019 Village of Lights will be open on the following dates: 4:30pm-8:00pm on December 8th, 15th, 22nd, 23rd, 26th, 27th, 28th, 29th, and 30th, 2019. The entrance closes at 7pm.
General Admission:
Children (2 - 64) - $34.95
Young at Heart (65+) - $29.95
Children under 2 are free
Season Pass: Everyone (2+) - $79.95 / Children under 2 are free
Village of Lights Admission: Everyone (2+) - $16.95 per person / Children under 2 are free
« Back to Annual Holiday Events