Thanksgiving 2022 Dinners & Specials: Enjoy the Holiday in the Adirondacks
We're rounding up all the Thanksgiving specials in the Adirondacks, including dine-in, takeout, and dessert deals.
Please note, we are continuing to update this page as specials are announced!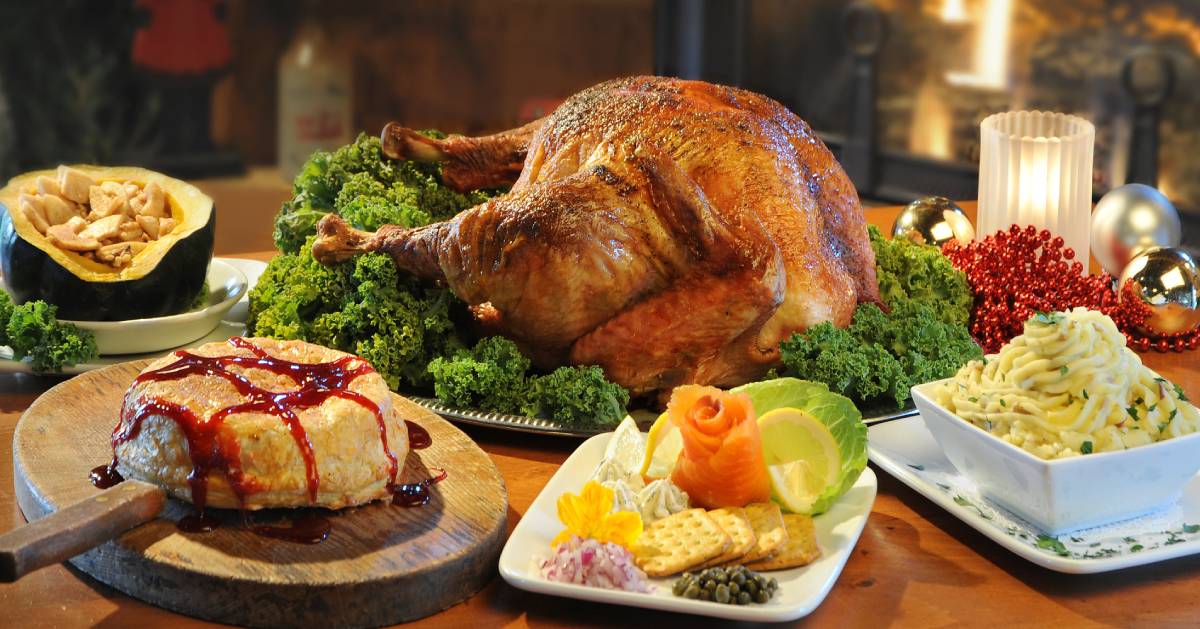 Photo credit: SaratogaPhotographer.com
Thanksgiving 2022 Dinners
Garnet Hill Lodge
Garnet Hill Lodge in North River is offering all the options for Thanksgiving dinner this year: dine-in, takeout, plus perks for guests if you and your family make a getaway out of the holiday, like free guided hikes during your stay.
Hotel Saranac
Hotel Saranac in Saranac Lake is offering a prix fixe menu or a la carte Thanksgiving dinner from their elegant Campfire Adirondack Grill + Bar. Both menus look tempting!
Whiteface Lodge
Leave the holiday prep to Whiteface Lodge in Lake Placid. Their on-site restaurant Kanu has an impressive menu for dine-in or takeout Thanksgiving dinner, including pumpkin spice corn bread to start and pumpkin cheesecake to finish.
Saranac Waterfront Lodge
Saranac Waterfront Lodge in Saranac Lake has a prix fixe menu for Thanksgiving dinner, and reservations are accepted through November 22.
Thanksgiving 2022 Pies
Burleigh's Luncheonette
Burleigh's Luncheonette in Ticonderoga is accepting orders for Thanksgiving desserts including 17 different pies and a variety of cakes and cheesecakes. Orders must be placed by 3pm on November 19. Check their Facebook page for details.