Plan Your Lake Placid Vacation Around These Family-Friendly Winter Activities
Lake Placid is truly gorgeous in the summer, but it really shines during the crisp, Adirondack winters. If you're looking for the perfect spot to have a snowy getaway with your family, there's no better place. Check out this itinerary to keep you and your family entertained during your stay in Lake Placid.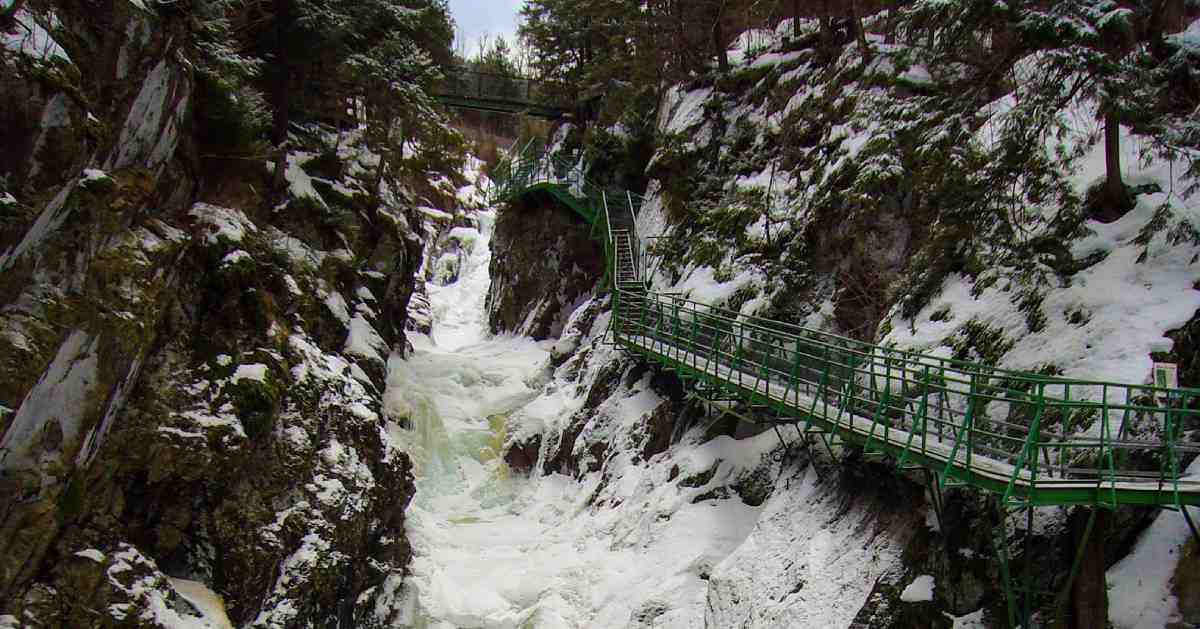 Located in Wilmington near the Village of Lake Placid, High Falls Gorge is a 22-acre, privately owned nature park offering amazing views of waterfalls, a gorge, the Ausable River, and more. The natural attraction is open for self-guided tours year-round, but in winter, a whole new experience awaits.
Enjoy the View From Atop the Olympic Jumping Complex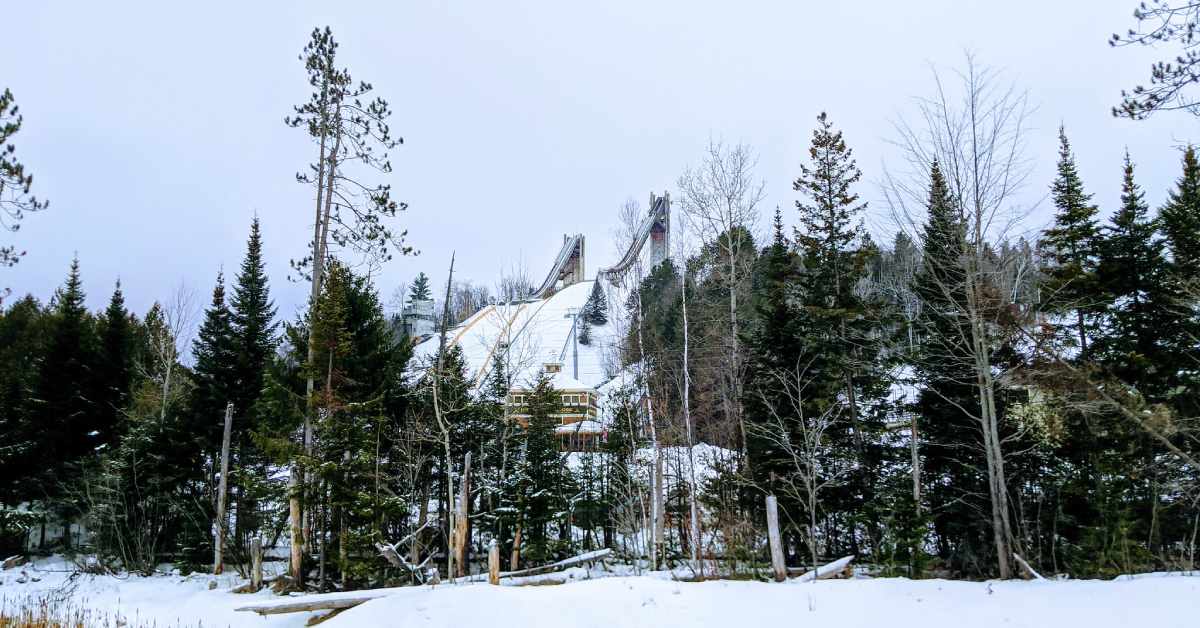 See the world like an Olympian from the top of the Olympic Jumping Complex. Once you soak up the views from the very peak of the 120 meter jump, we promise you'll never see it the same way again – and your family will be amazed by the sheer size of these man-made wonders.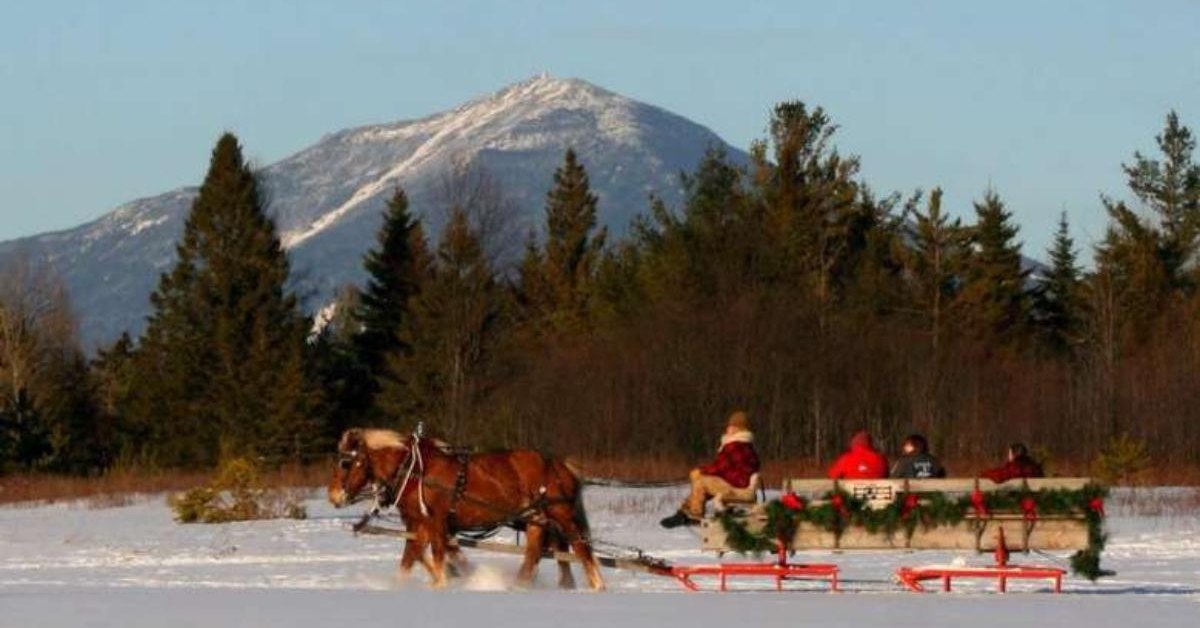 An Adirondack Sleigh Ride will feel like genuine magic to your kids. Cozying up together and enjoying the scenic trail is sure to top the list of favorite memories for everyone in the family.
Skate Like an Olympian at the Olympic Speed Skating Oval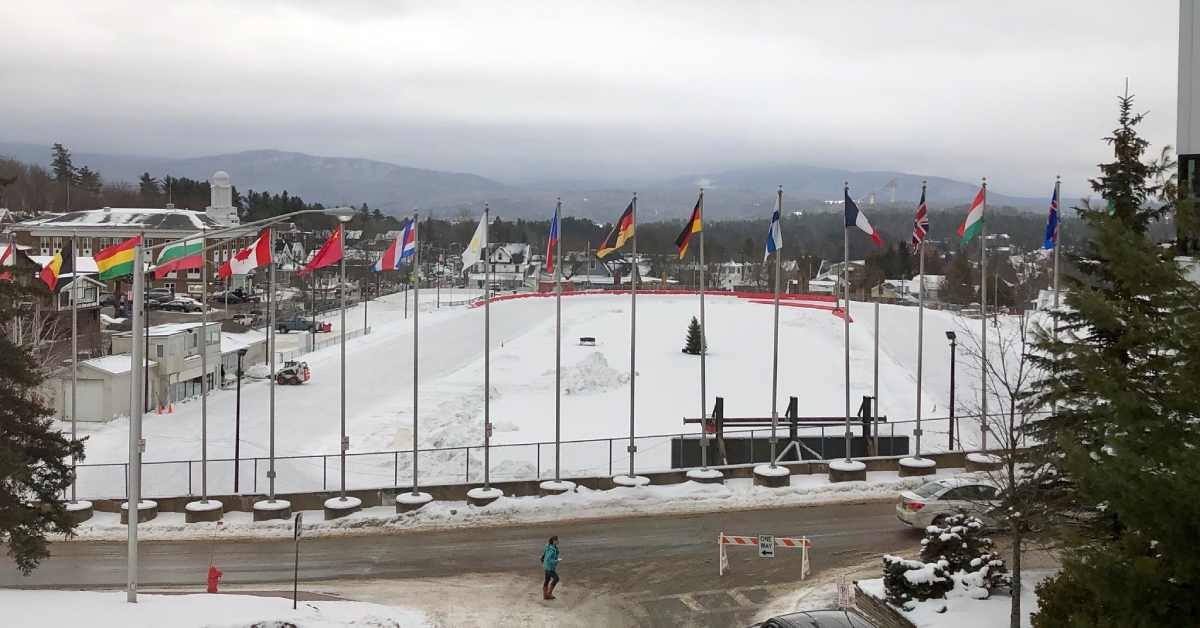 You don't have to be an expert to skate at the Olympic Speed Skating Oval. All ages and skill levels are welcome to do a few laps on this well-kept rink.
Have a Barking Good Time With Thunder Mountain Dog Sled Tours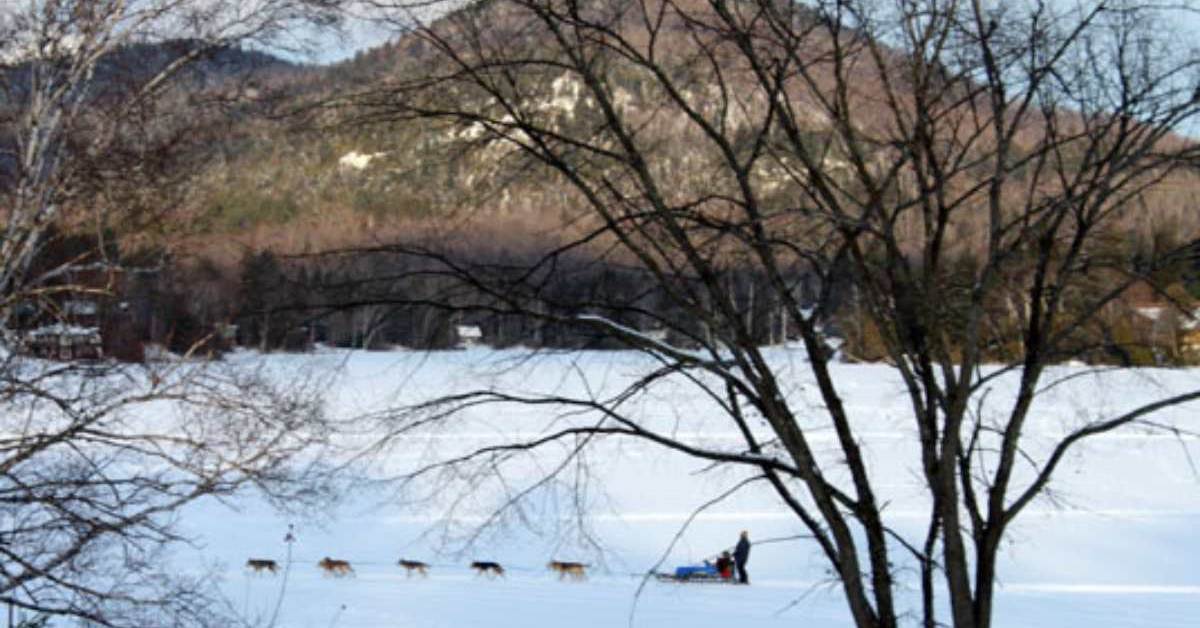 There's nothing quite like a Thunder Mountain Dog Sled Tour. Whether your family members are 6 or 96, they'll feel like a kid again after being pulled at breathtaking speeds by these hard-working pups.
Experience History at the Lake Placid Olympic Museum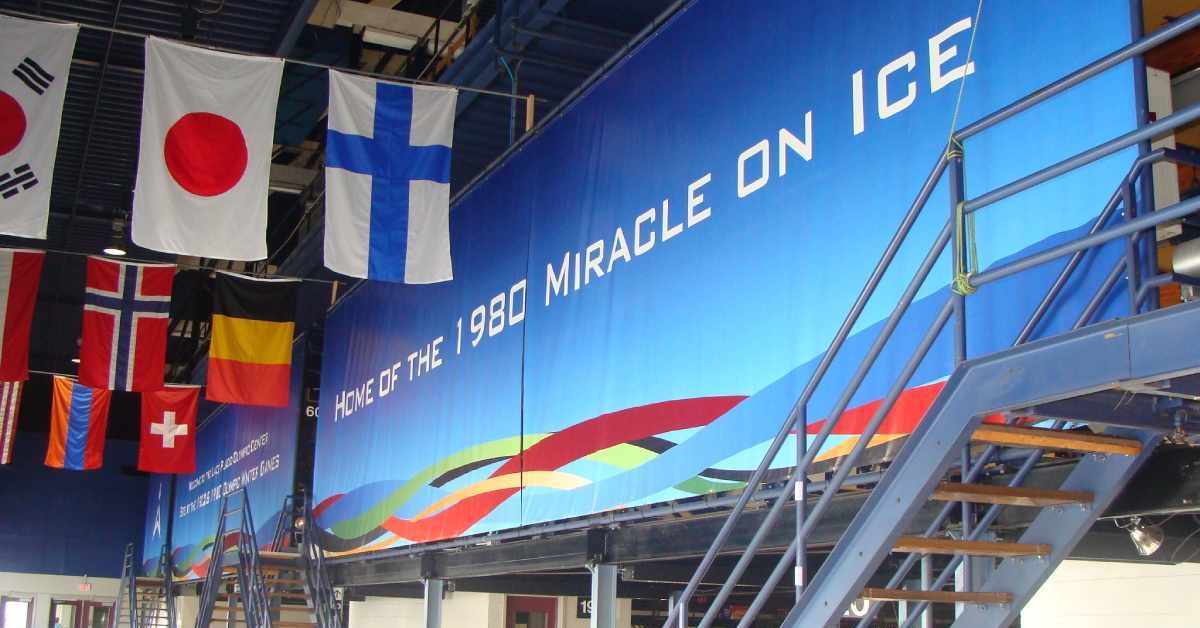 Stay warm for the afternoon at the Lake Placid Olympic Museum. You and your kids will be blown away by the incredible history of athletic achievement that took place in this small town. Dig deep into the rich Olympic heritage - we promise you won't be disappointed.
Fly Across the Ice on the Toboggan Chute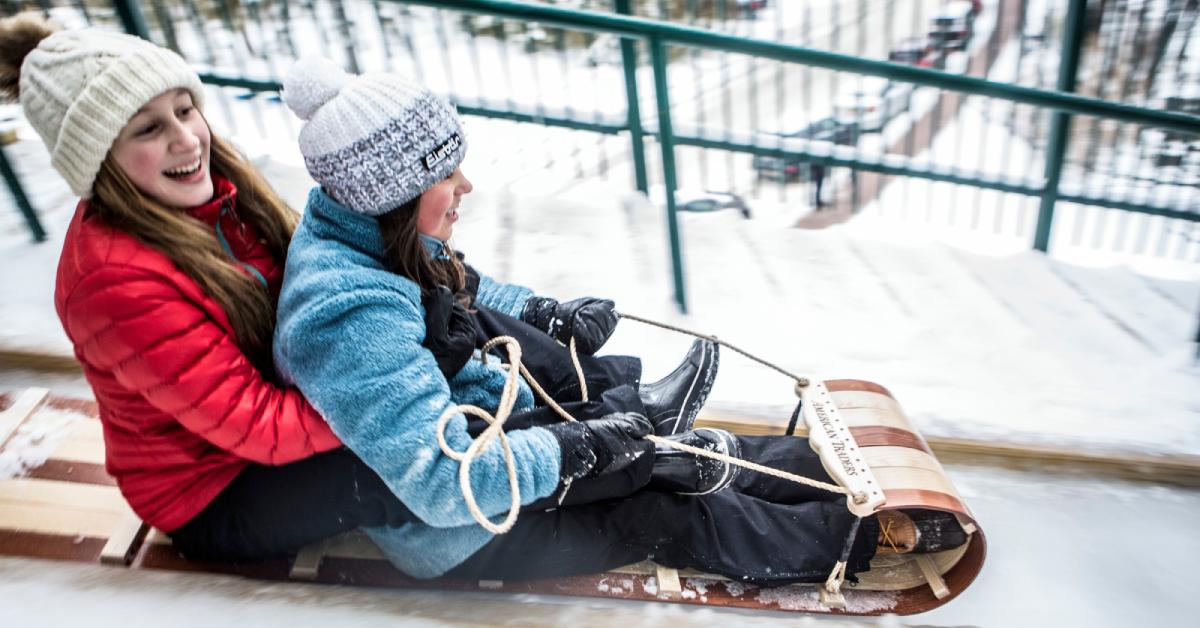 This winter attraction offers an exhilarating adventure for visitors seeking an adrenaline rush. Climb aboard a traditional wooden toboggan and soar down a 30-foot high ice chute, then glide across the frozen Mirror Lake. Some toboggans can glide over 1,000 feet once they reach the frozen lake surface!
Hit the Slopes at Whiteface Mountain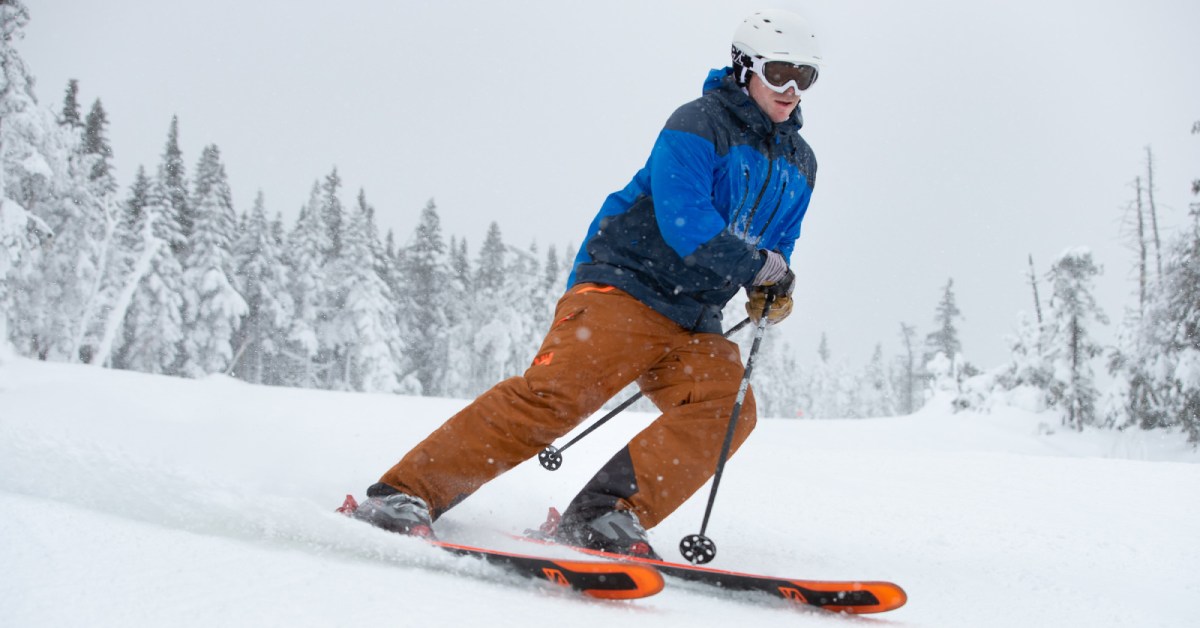 The Lake Placid region is home to Whiteface Mountain, a haven for skiing and snowboarding enthusiasts. This ski area is known for its well-maintained slopes and breathtaking views of the Adirondack High Peaks. Skiers and snowboarders can navigate a variety of terrain, from groomed trails for beginners to steep, challenging trails that provide the best thrills.
Warm Up After a Snowy Day With a Mouthwatering Meal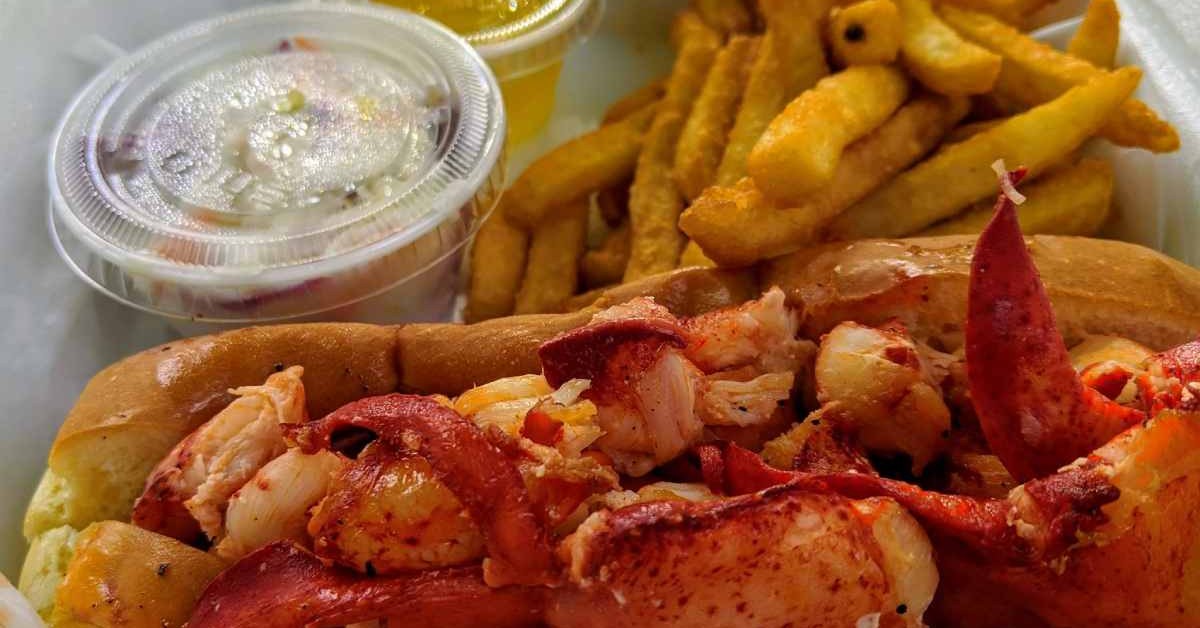 Whether you're hungry for a juicy burger, some fresh seafood, or just want to sample what's on tap, the 'Dack Shack in Lake Placid has something to help even the pickiest of eaters warm up after a winter adventure. Another great family-friendly dining option in the area is Lisa G's. From wings to crispy pizza to filling entrees, this cozy spot has it all.