Mirror Lake: A Beautiful Body of Water in Lake Placid, NY
The Village of Lake Placid overlooks beautiful Mirror Lake, known for its cleanliness and serenity. The lake's name comes from its calm ambience and resemblance to a mirror. When looking at the lake, you'll easily be able to see a reflection of the quaint Lake Placid Village surrounding it. Be sure to check out the lake during your next Adirondack getaway.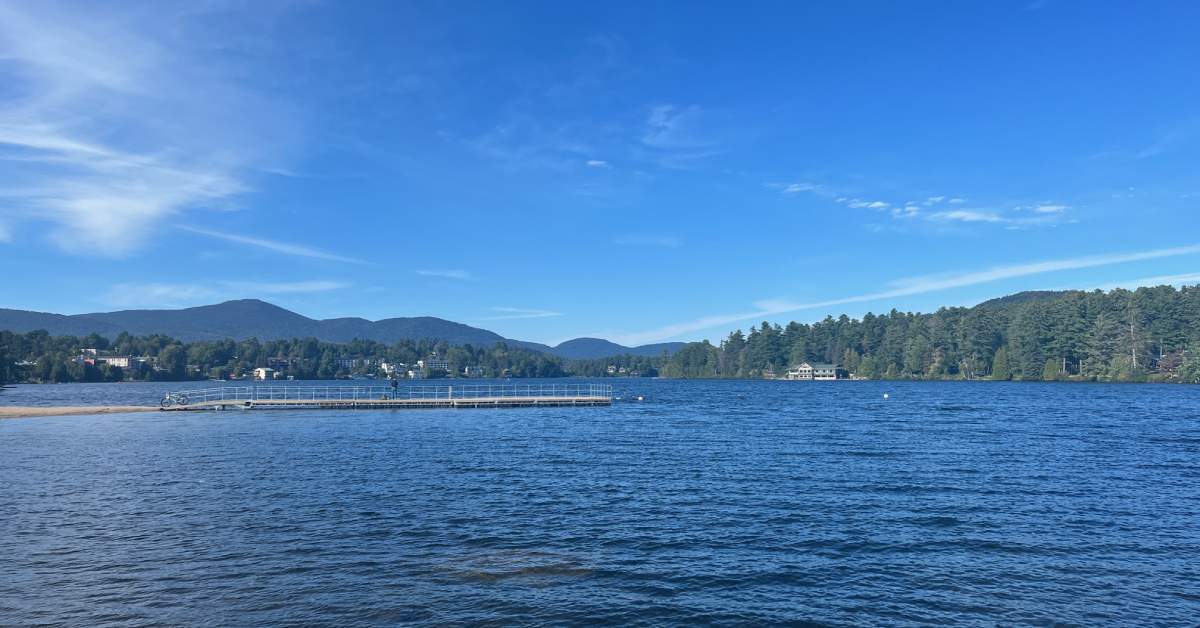 Enjoy Exciting Activities on Mirror Lake
Paddling
No gas-powered motorized boats are allowed on Mirror Lake, but you will find an abundance of canoes, kayaks, and paddle boards. Take in the serene landscapes surrounding the lake as you take a paddle across this mile-long lake. Don't have your own paddle boat? No worries! Rent a kayak, canoe, or stand up paddle-board from local outfitters, like Mirror Lake Boat Rental.
Swimming
Mirror Lake's crystal-clear waters are perfect for a refreshing swim on a warm day. The Lake Placid Public Beach area on the south end of the lake includes a pier, a launch site, tennis courts, a playground, and a changing facility.
Fishing
Fishing is a popular activity on Mirror Lake and attracts anglers of all skill levels. The lake offers a variety of fish species, including bass, perch, and trout. Grab your fishing gear and cast a line from the shore or your non-motorized watercraft for a relaxing day. Make sure to get the necessary fishing permits before heading out for the day.
Walk, Run, Bike
The area around Mirror Lake offers Lake Placid's iconic "Central Park" trail. For a leisurely trek, the flat, 2.7 mile loop goes around the lake and through the Village of Lake Placid. During your walk, you'll pass the Winter Toboggan Chute as well as the public beach that marks the start of the swimming portion of the USA Ironman Triathlon.
Ice Skating & Dog Sledding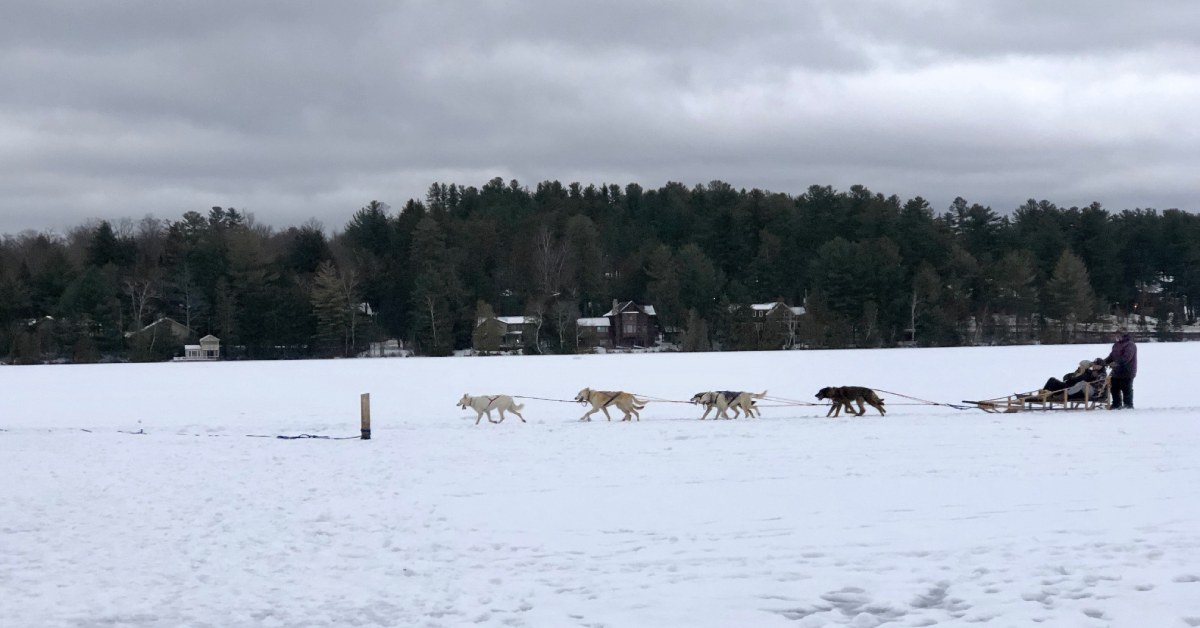 When winter blankets the region in snow and ice, Mirror Lake transforms into a winter wonderland. Once the lake has frozen over, you'll see ice skating, dogsled rides, and more on the lake. The Lake Placid Toboggan Chute, a 30-foot icy chute which empties sledders onto the ice of Mirror Lake, is a thrilling activity for anyone.