Plan a Romantic Getaway With This Lake Placid Summer Weekend Itinerary for Couples
Looking for a summertime getaway to a new place? Head to Lake Placid, NY in the beautiful Adirondacks. This village has a plethora of activities to make your visit memorable, and we've planned out the perfect weekend itinerary for couples.
Friday Evening: Check Into Your Luxurious Weekend Getaway and Grab a Bite for Dinner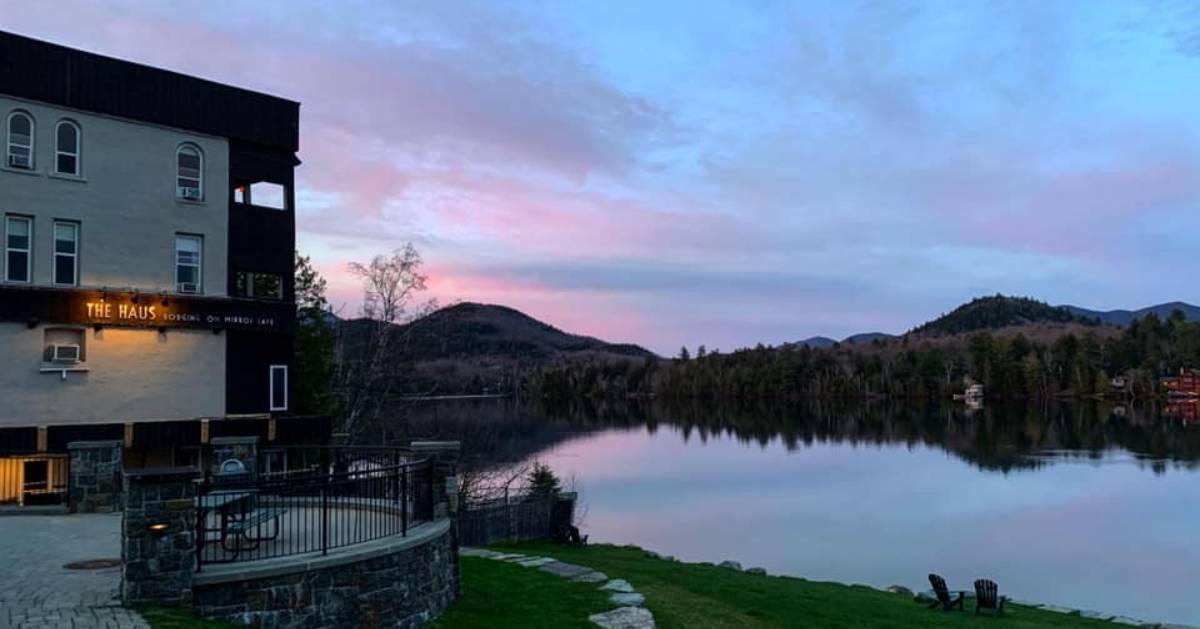 Start off the trip by checking into your weekend getaway on Mirror Lake. The Haus on Mirror Lake is one local lodging option that offers spectacular amenities and unbeatable views of the lake and surrounding Adirondack Park. Your apartment-style, fully equipped kitchen allows for you to whip up some snacks for you and your significant other if you so desire. Otherwise, there are plenty of great dining options within a stone's throw of the hotel.
One of those options is Jimmy's 21 Lake Side Italian Restaurant. If you're in the mood for fine Italian cuisine, this is the place to be. Choose from their mouthwatering selection for an exquisite meal to kick off your weekend stay in Lake Placid.
Alternative Lodging Option: The Interlaken Inn & Restaurant is a cozy retreat that offers a blend of rustic charm and modern comforts. Located near the shores of Mirror Lake, this inn boasts elegant rooms that ensure a relaxing stay. To top it off, the inn also has an on-site restaurant that features a menu including delicious items, like lamb chops, wagyu flat iron, and black truffle fettuccine.
Saturday Morning: Pick Up Coffee and Breakfast for Your Morning Walk
Check out the Bluesberry Bakery on Saturday morning to pick up some coffee and croissants to begin your day. Their pastry case always looks delicious, so make a mental note to stop by again during your trip for delectable treats such as homemade tarts, pies, and cookies.
After fueling up, take a stroll around the downtown area. There are plenty of shops to look around in. You can also take a quick break with a trip to Mid's Park on Mirror Lake.
Saturday Afternoon: Set Sail on Mirror Lake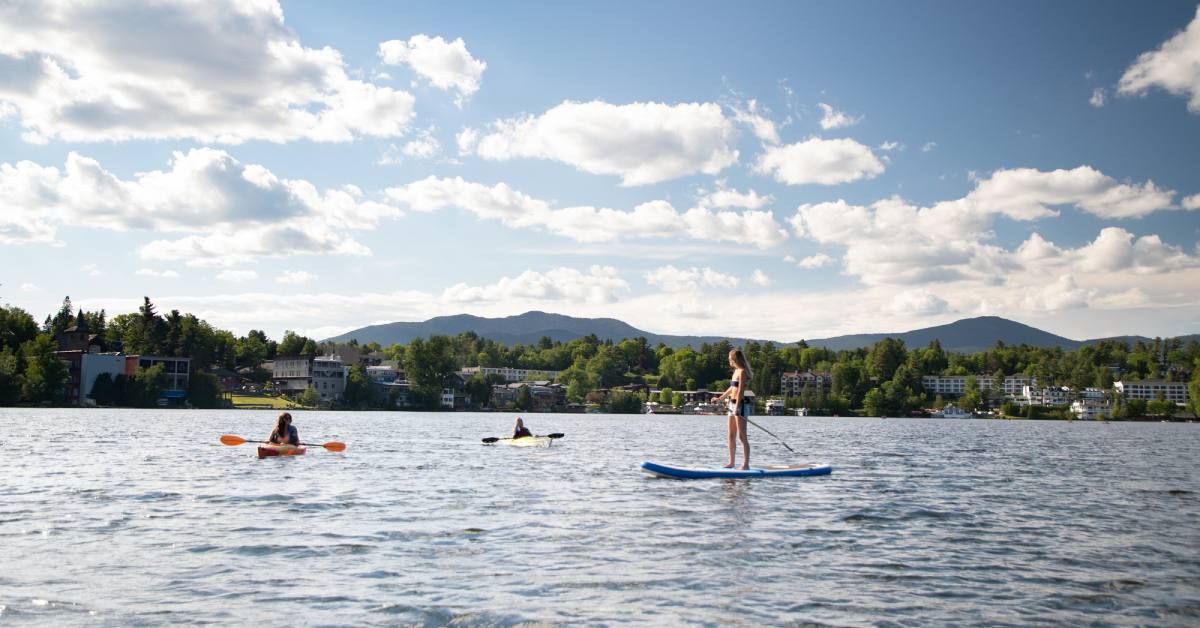 While the sun is still high in the sky, soak up the rays on Mirror Lake. Mirror Lake is located in the heart of Lake Placid's downtown area. Mirror Lake Boat Rental is known for the "freshest boats in town" and provides stylish transit on a gorgeous lake. You can rent smaller watercrafts too, such as kayaks, paddleboards, and canoes. Just don't forget the sunscreen!
Alternative Saturday Afternoon: See the Land From Above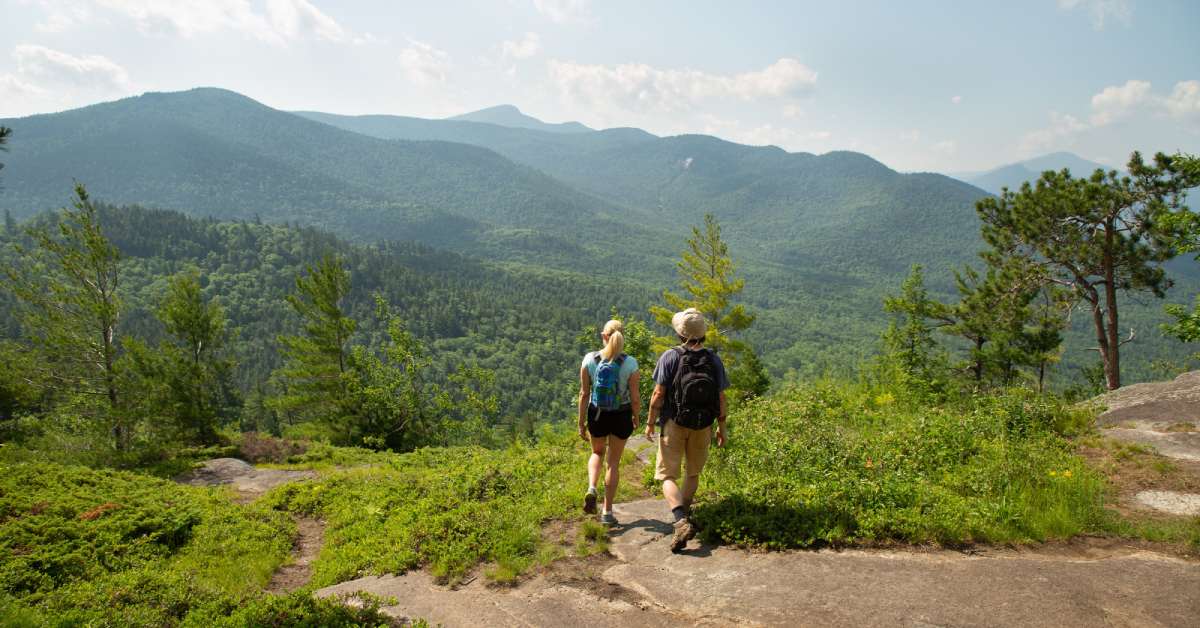 Embark on a weekend adventure by checking out one of the Lake Placid area's incredible hiking trails. If you're up for a challenging ascent with breathtaking panoramic views, Cascade Mountain Trail (pictured above) is for you. The trail's well-maintained path winds through lush forests and leads to an open summit with sweeping views of the Adirondacks.
Or, if you're looking for a hike great for beginners, Baxter Mountain might be your ideal choice. Located just a short drive away in Keene, this hike is one of the Lake Placid 9er mountains, offers great views, and you can also go blueberry picking during the season. This hike is only 1.2 miles one way.
Saturday Evening: Indulge in a Delicious Upscale Meal
Sit down for an elegant meal at Upstairs Grill Steak and Seafood. The restaurant is located on Main Street, directly across from Mirror Lake. Choose between beautiful cuts of steak, exquisite seafood, or delicious chicken or veal dishes.
After your meal, grab a cup or cone of ice cream at Emma's Lake Placid Creamery. Get their signature flavor, Maple Creme soft serve ice cream swirled in a dish or try one of their many hard ice cream flavors, including Chocolate Moose Tracks.
Sunday Morning: Fuel Up on Your Final Day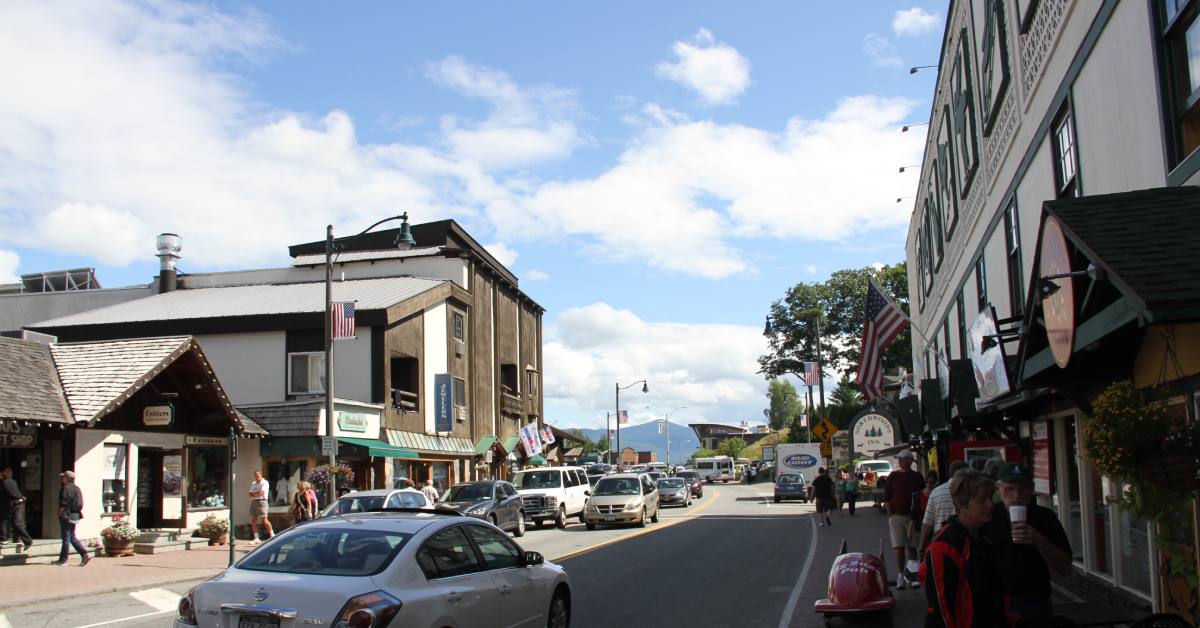 Treat yourself (and your significant other) to a tasty brunch on Sunday morning. There's no better place to do so than "the breakfast club, etc," which is located directly on Main Street. Their menu showcases a wonderful selection of breakfast sandwiches, griddle items, smoothie bowls, and eggs any way you'd like them.
Sunday Afternoon: One Final History Lesson Before Departing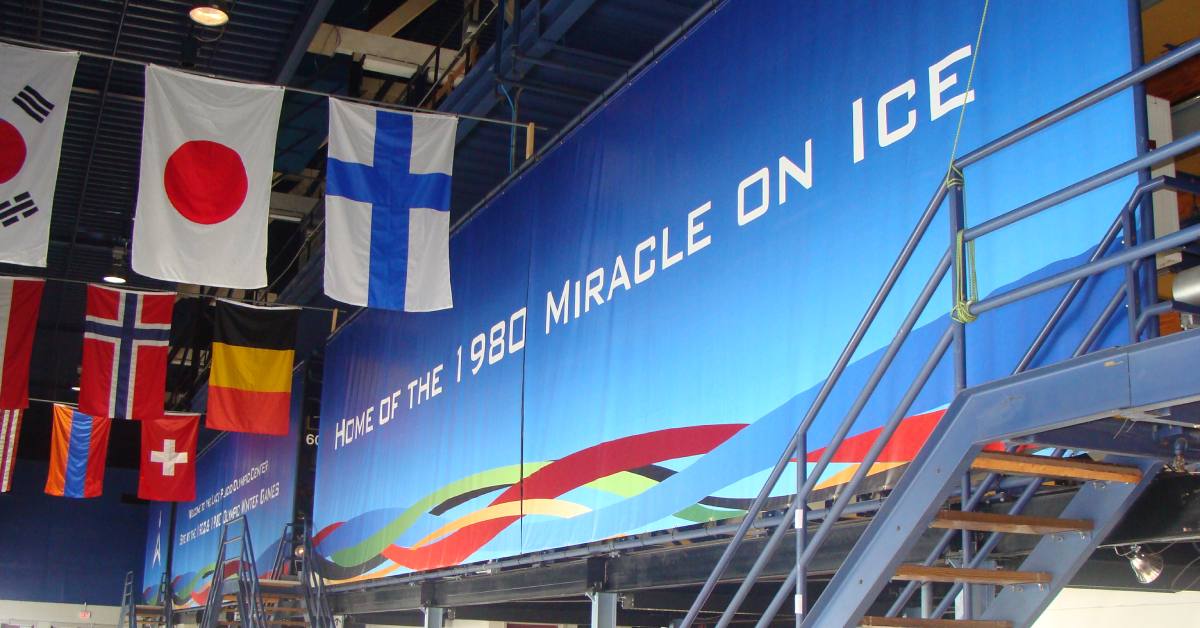 We saved one of the best for last, as visiting the famous Olympic venues is a must-do before heading out. Dive into the captivating world of the Winter Olympic Games hosted in Lake Placid at the Lake Placid Olympic Museum. Explore an array of engaging exhibits showcasing memorabilia, artifacts, and stories about the games themselves, athletes, and more.
If you have extra time, check out the other Lake Placid Olympic venues >>
There are even more activities and sites to see in Lake Placid. A weekend is hardly enough. Be sure to come back to Lake Placid soon!