From Skating to Sleigh Rides - Romance Your Sweetheart in the Adirondacks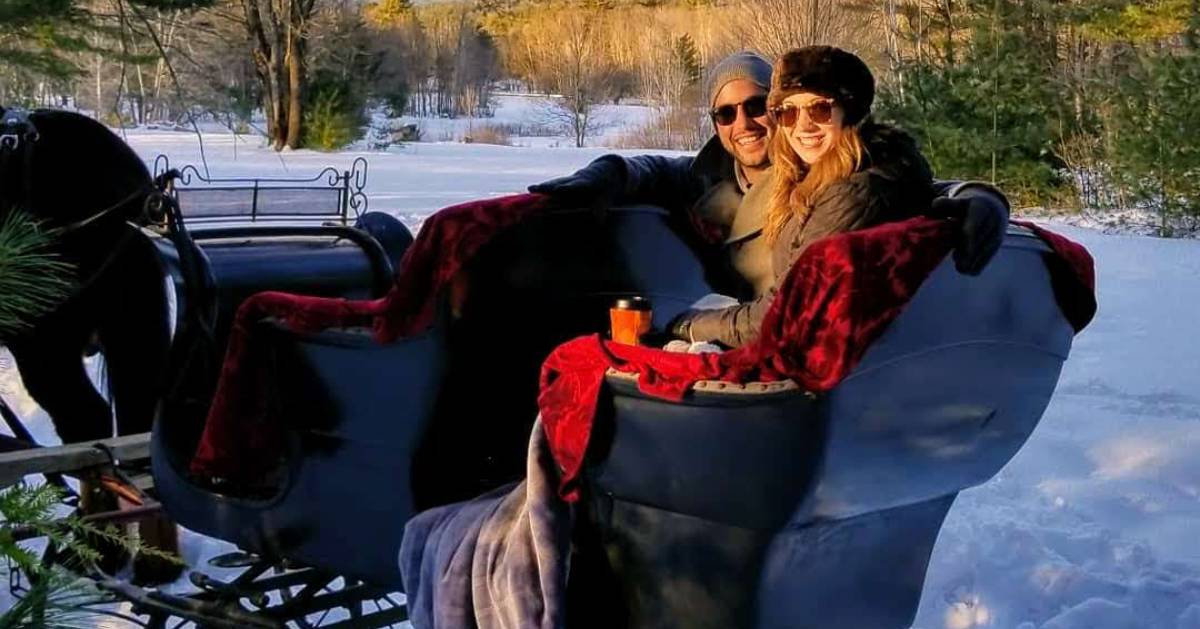 Snuggle under a blanket during your sleigh ride at Circle B Ranch.
What's more romantic than a horse-drawn sleigh ride among the great Adirondack mountains? It's the perfect activity to cuddle with your sweetheart while enjoying this winter wonderland, and there are a few companies that specialize in sleigh rides.
Fort William Henry in Lake George offers sleigh rides with a historical twist - riders learn about the battles and events that took place along the sleigh ride route. In 2020, Fort William Henry has sleigh rides on select dates throughout January and February.
Find details on sleigh ride companies »
Patrons gather at the Forest Ice Bar at the Holiday Inn Resort in Lake George.
One of the highlights of the winter season in the Adirondacks is the ice bars! These popular attractions in the Lake George area are crafted from ice, and they only show up during the colder months. Get ready for delicious winter cocktails, spectacular ice sculptures, and more at these unique bars - perfect to experience with a partner.
Check out info on 2023 ice bars >>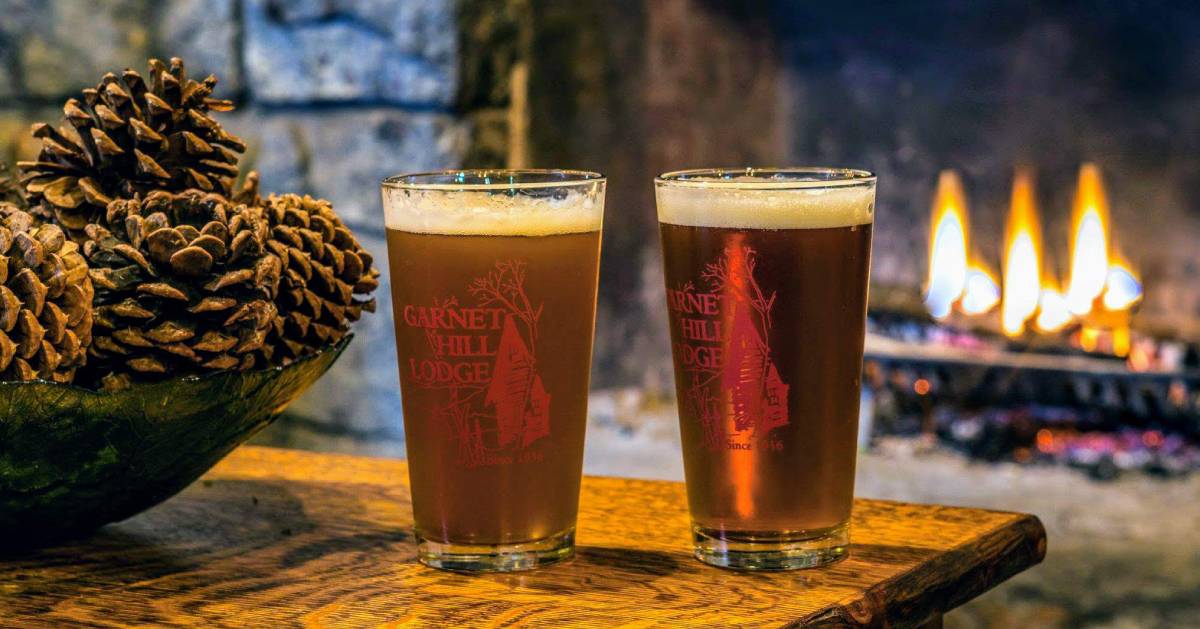 Garnet Hill Lodge is a prime center for cross-country skiing and snowshoeing and they have a inviting pub!
If ice bars sound too cold for you, warm up inside of the region's coziest bars instead. Some of them even have a fireplace, so you and your favorite person can enjoy drinks together in front of a roaring fire. There's nothing like the ambiance of a rustic Adirondack bar or restaurant after a long day of winter activities.
Find a list of cozy Adirondack bars »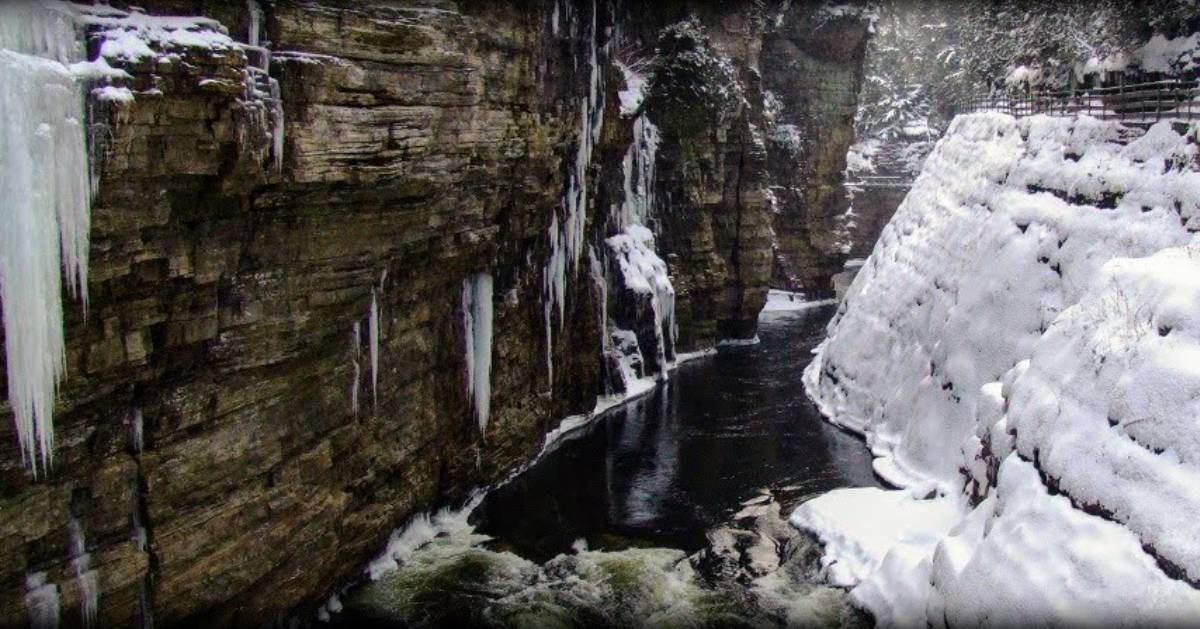 View gigantic icicles that tower 150 feet above the Ausable River.
You know what's romantic? Avoiding summer crowds at a popular attraction so you and your sweetheart have the entire place practically to yourselves. A few of the most dazzling attractions in the Adirondacks are accessible in the winter and offer a different experience than most tourists get during the warmer months. We recommend Ausable Chasm, where you and your partner can explore rock and ice formations at the "Grand Canyon of the Adirondacks."
Get info on winter tours at Ausable Chasm »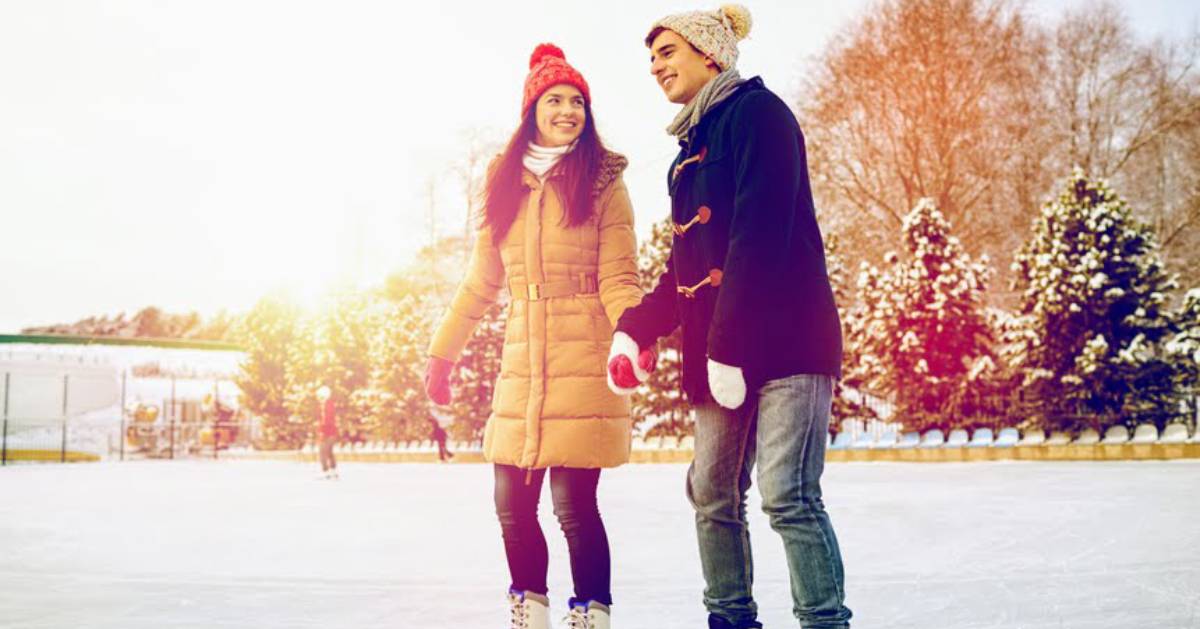 Ice skating is an active and engaging date activity, but also allows for downtime.
You don't need to be an expert figure skater to enjoy ice skating with your favorite person! Indoor and outdoor skating rinks can be found throughout the region, from the SUNY Plattsburgh Field House to the Wilmington Youth Center. You could also skate on a frozen pond if you have skates to bring with you and take ice safety precautions.
Not a great skater? Laugh at yourself as you fall and stumble together, or take a break and sit on the sidelines staying warm. Ice skating is a great spectator sport - there's no shame in holding hands while you watch instead of skate!
View a list of places to ice skate >>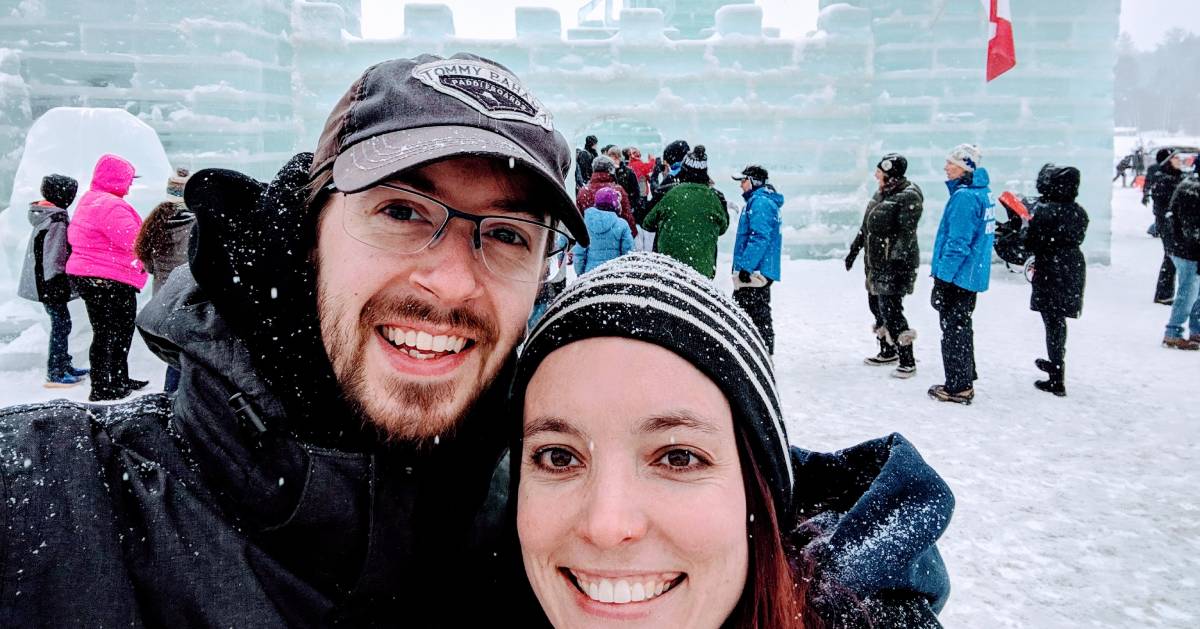 The Saranac Lake Winter Carnival's Ice Palace is legendary - cross it off your bucket list together!
Winter carnivals take place all season long in the Adirondacks, but which ones should you check out around Valentine's Day? Here are some great options in early February:
Lake George Winter Carnival - The popular Lake George Winter Carnival takes place every weekend in February. Plan a romantic trip during one of the weekends and look forward to games, food, activities, fireworks, and more!
Saranac Lake Winter Carnival The always epic Saranac Lake Winter Carnival will take place February 2 - 12, 2023 and will include the ice palace, a parade, and more.
Watching fireworks in the winter sky at a carnival. Toasting to your relationship with specialty drinks at an ice bar. Exploring remarkable winter attractions. Discover below why the Adirondack region is the perfect place for Valentine's Day fun!
See all the winter carnival options »