A Winter Weekend Itinerary for Couples in Lake Placid, NY
When snow falls in Lake Placid, NY, the Adirondack village transforms into a winter wonderland. It's the perfect place for a couples getaway, and there are plenty of fun ways to spend a weekend together. To help you plan your trip, check out this winter weekend itinerary for couples in Lake Placid.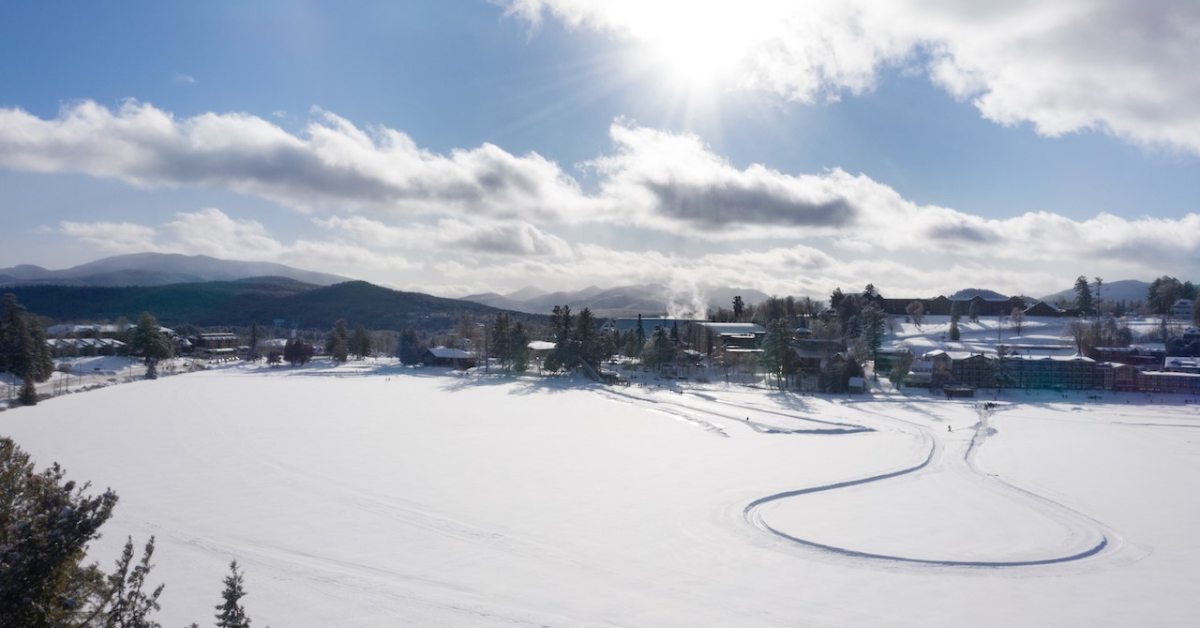 Friday Evening: Check Into Your Comfortable Guest Room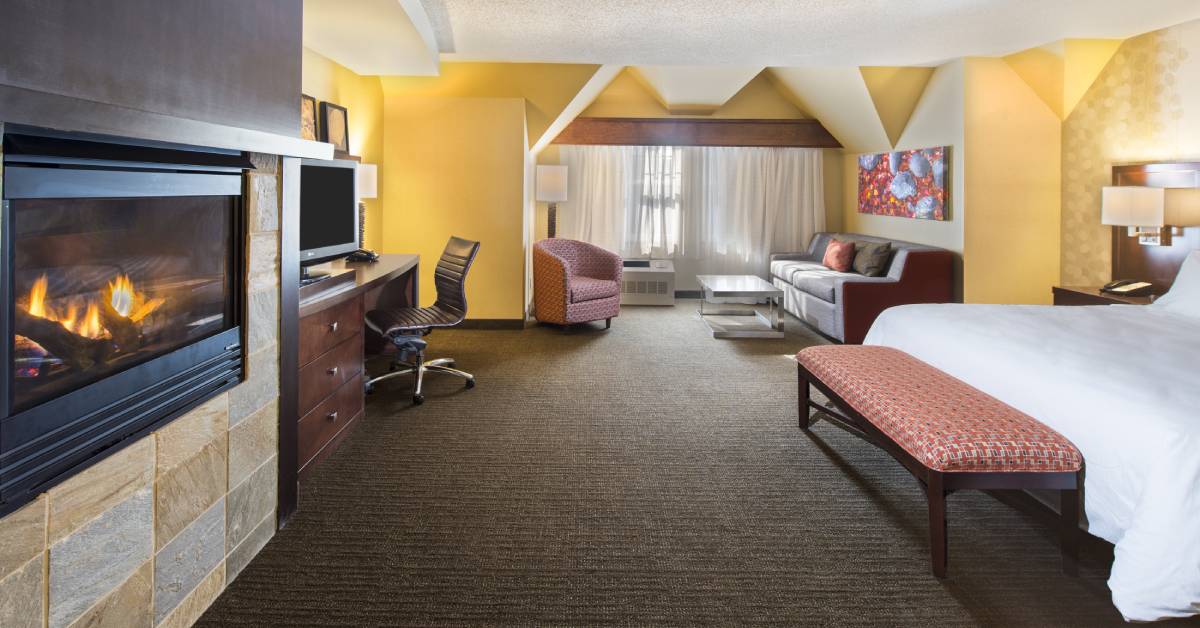 Choosing the right lodging property is essential for any trip, and in Lake Placid, one of the top options during winter is the Courtyard Lake Placid. This modern hotel combines comfort and convenience, and it's just minutes away from various Olympic sites.
After checking in, you'll probably be quite famished after traveling to Lake Placid. Time to eat! Hop in the car and drive over to Lisa G's on Sentinel Road. Lisa G's is an American restaurant that serves creative cuisine with global twists. Enjoy dishes like the cilantro steak tacos and the Mr Wellington.
When you've finished your meal, you can return to your room or head out for some live entertainment. Plan ahead and snatch great tickets to see a show at the Lake Placid Center for the Arts. The performing arts venue offers a wide selection of entertainment each week. Check the schedule ahead of time to see if there is something you and your significant other are interested in attending to wrap up your first night in Lake Placid.
Saturday Morning: Wake Up With a Cup of Coffee
Start off the day with your caffeine fix! The Coffee Bar is a great place downtown by Mirror Lake to grab a cup of Joe. They offer traditional coffee as well as specialty espresso drinks such as lattes and cappuccinos. In addition to drinks, be sure to grab a bagel or egg sandwich for your morning meal.
Saturday Afternoon: Experience Downtown Lake Placid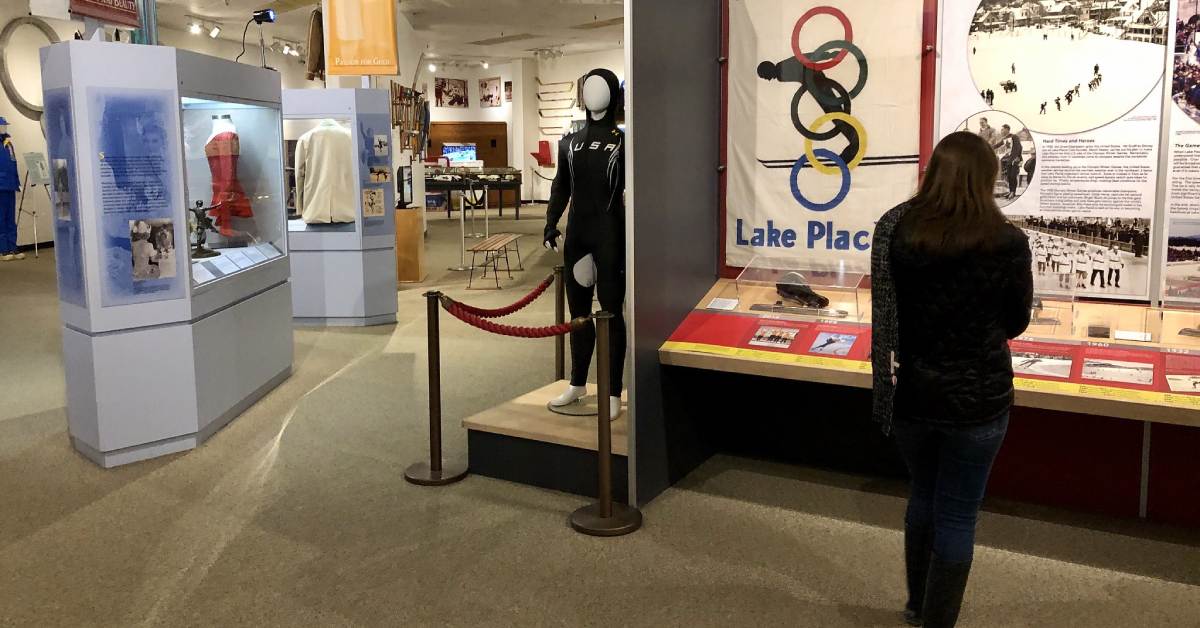 Lake Placid has a walkable downtown filled with shops, bars, restaurants, and attractions. You can easily spend a couple hours exploring the local community, picking up a few souvenirs, and capturing some stunning winter photos of Mirror Lake and the surrounding area.
However, while the snow looks beautiful as it glistens across the Adirondack peaks, it may be a tinge cold to be outside the entire day. Warm up for a while at the Olympic Museum right in downtown. Be in the same place that the "Miracle on Ice" happened! This building also houses the Olympic Center Hall of Fame which has inducted hundreds of athletes, including the 1948 U.S. Olympic Four-Man Bobsled Team and the 1980 U.S. Olympic Hockey Team. Each inductee has a detailed permanent plaque on display at the Hall of Fame.
Saturday Evening: Get Cozy on a Sleigh Ride Through the Woods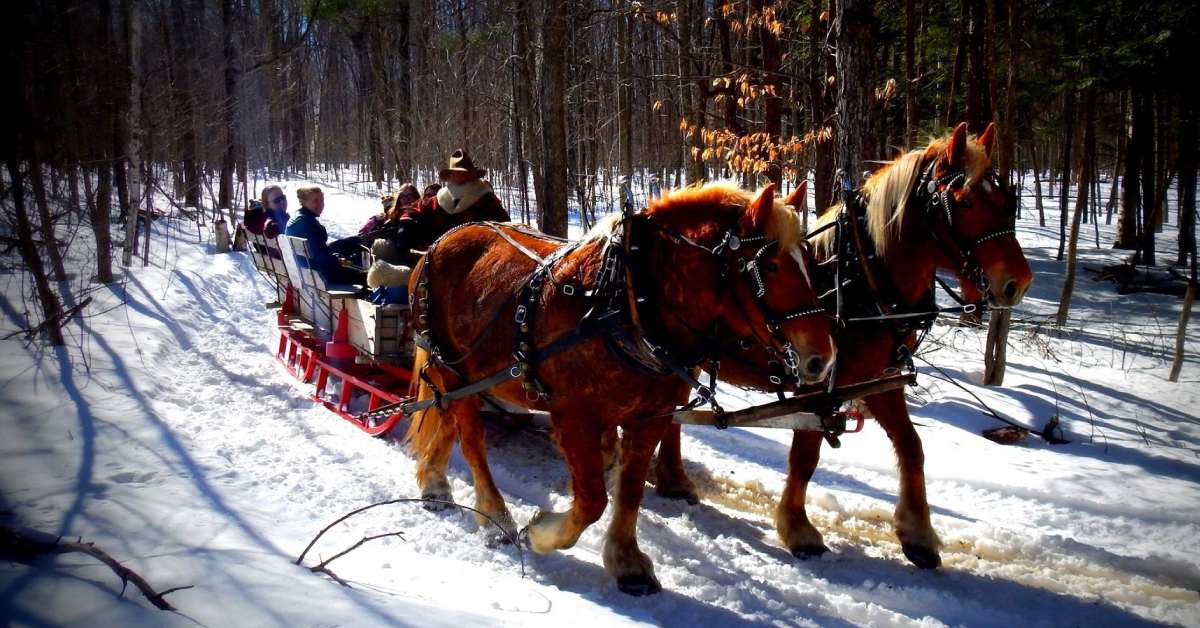 Begin your romantic evening with a magical sleigh ride in Lake Placid. Located on John Brown Farm State Historical Site and not too far from the Olympic Ski Jump Towers, you and your partner will enjoy bundling up in your warmest attire and traversing through the snowy grounds with Adirondack Sleigh Rides. Check in at the cabin for a cup of hot chocolate!
After your trip, warm up by getting some grub at Big Slide Brewery and Public House. Feast on wonderful farm-to-table food and ingredients for a savory meal, and pair it with a delicious craft beer. Menu options include salads, sandwiches, brick oven pizza, and specialty entrees such as salmon and pork loin chops. Don't forget about dessert!
Sunday Morning: Fill Up Before Hitting the Road
Before you leave Lake Placid, grab some breakfast to begin your day and take in this Adirondack gem one last time. The popular Farmhouse Cafe serves sweet and savory breakfast favorites. Choose from flapjacks, eggs, French toast, and more! You can't go wrong with any food selection at this breakfast and lunch spot.
Lake Placid is a winter destination, and this is just one way you and your significant other can spend a weekend there. Start planning your next winter getaway today!