Lakes and Ponds in the Central Adirondacks
Central Adirondack Fishing, Paddling & Boating
Below are bodies of water that are partially or entirely located in the Central Adirondacks, including Indian Lake, Blue Mountain Lake, and more.
Please note, this list is not exhaustive and only meant to be a starting point for your Adirondack adventures!
Before heading out, be sure to check local licensing and freshwater fishing regulations to ensure that you're following statewide and county laws that help to preserve these waters and their ecosystems for generations to come. The use or possession of bait fish is prohibited at many lakes and ponds in Essex, Hamilton, and Warren Counties, per the NYS DEC.
Jump to:
Long Lake Area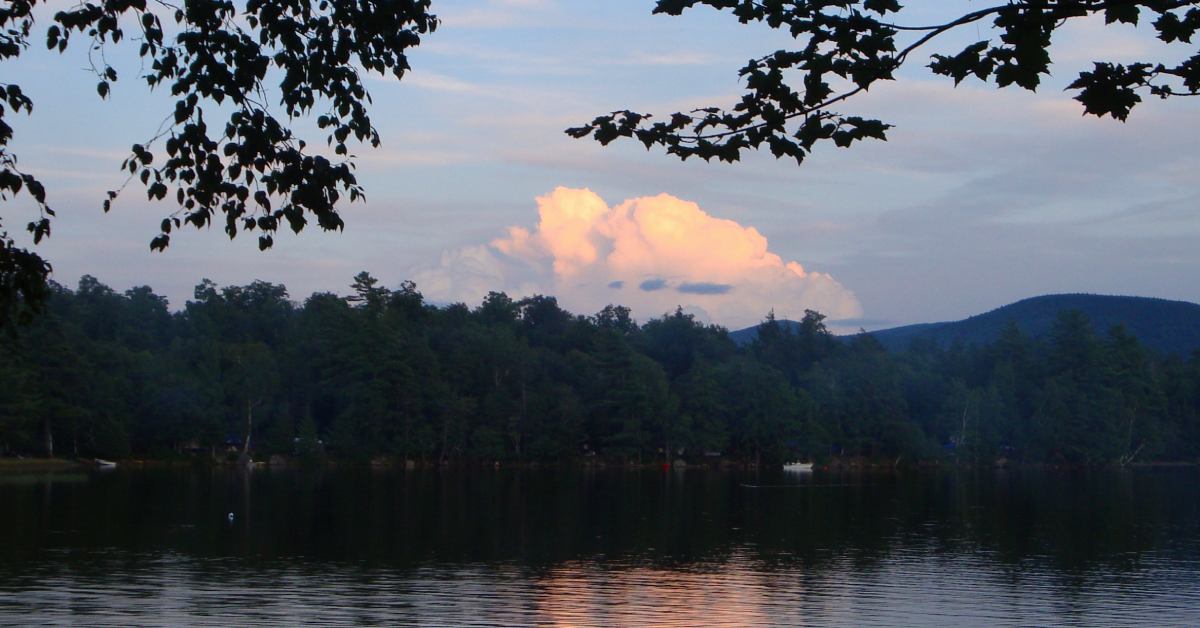 The aptly-named Long Lake stretches 14 miles and is a great place for anglers looking to catch Smallmouth Bass, Largemouth Bass, or Northern Pike. The DEC has a boat launch ramp located near the town of Long Lake, along the narrow lake's eastern shore. While the town has plenty of dining and lodging options for visitors, the rest of the lake is largely undeveloped and makes for a perfect Adirondack experience.
Lake Eaton
Located to the west of Long Lake, Lake Eaton is a picturesque spot for catching Rainbow Trout, Lake Trout, Landlocked Salmon, and Smallmouth Bass. Along the northeastern shore, you'll find Lake Eaton State Camprgound and a DEC unimproved trailer launch site.
Jennings Park Pond
Jennings Park Pond (sometimes called Park Lake) is tucked between the town of Long Lake and the lake itself, separated from the larger body of water by a sandbar and Pine Island. The pond is a serene place to paddle or fish for Brook Trout.
Blue Mountain Lake Area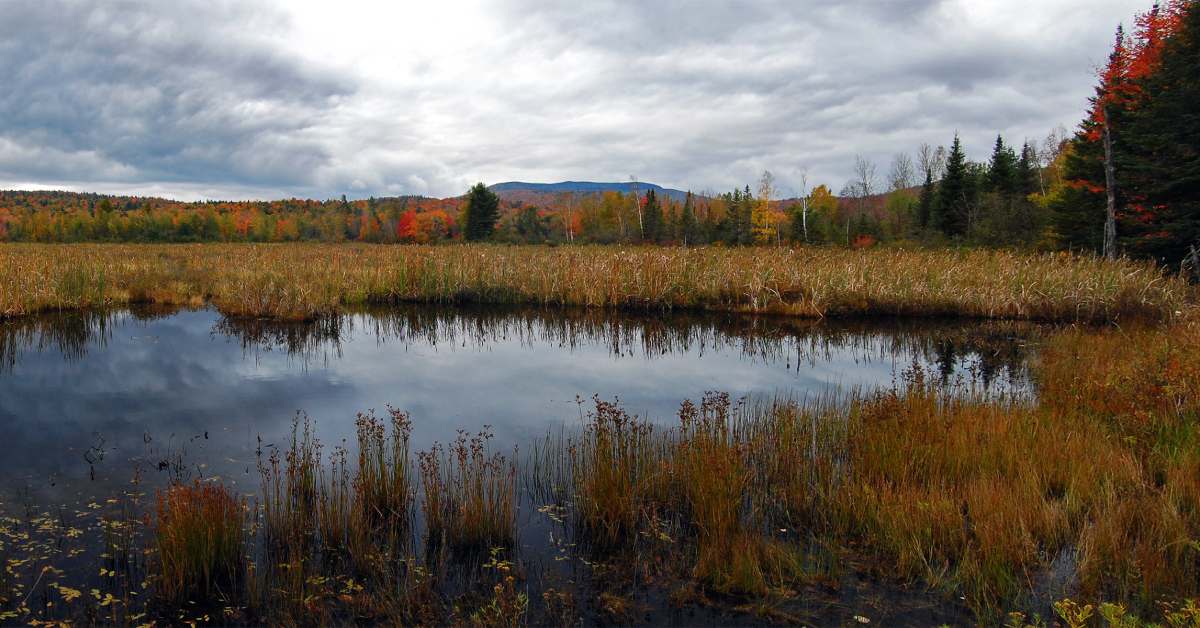 At 1,220 acres, Blue Mountain Lake is among the largest in the central Adirondacks. The depth of the water varies greatly, ranging from 20' along parts of the shoreline to 100' off Long Island in the center of the lake. Anglers can catch Lake Trout, Landlocked Salmon, and Smallmouth Bass. Boaters can set off from two private launch sites in the hamlet of Blue Mountain Lake for a fee.
Just to the east of Blue Mountain Lake lies Lake Durant, a long man-made body of water that's great for catching Tiger Muskellunge and Largemouth Bass. The DEC manages a campground and ramp launch at the eastern end of the lake, near the dam in Rock River.
Stephens Pond
Stephens Pond is short hiking trip (2.75 miles) south of Lake Durant. Although there's no boat launch site, this undeveloped pond is a serene location for Brook and Brown Trout fishing.
Sprague Pond
Sprague Pond is located about halfway between Blue Mountain Lake and Indian Lake. A short trail leads from Cedar River Road to the southern tip of the pond. The pond has an average depth of 11 feet and contains two small islands, 59 acres of secluded beauty, and Brown Trout.
Forked Lake, northwest of Blue Mountain Lake, is significant in its own right, covering 1,248 acres and ranging in depth from 10' to 74'. There are multiple DEC boat launches, including a car top launch on the southern shore and two launch sites (one car top and one ramp) on the eastern tip. The lake's northern arm is technically considered Little Forked Lake. Anglers can hope to catch Brook Trout, Smallmouth Bass, and Largemouth Bass.
Raquette Lake is a sprawling body of water, covering 4,925 acres. There are two state campgrounds (both on the eastern shore), one ramp launch, and one car top launch. Fish for Brook and Lake Trout, as well as both Smallmouth and Largemouth Bass.
Indian Lake Area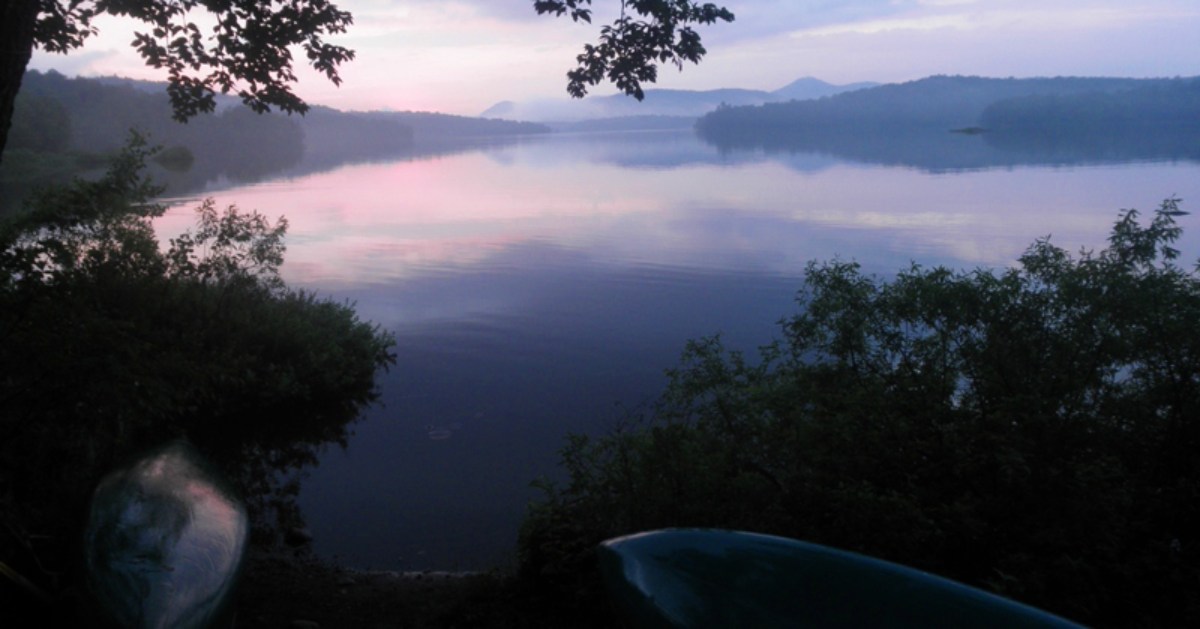 Indian Lake is a thin, 12-mile-long reservoir that covers an expanse of 4,255 acres, with a dam located at the north end of the lake. There are two state campgrounds on its shores, as well as a ramp launch at the end of the southwestern leg. There are many islands to explore, but boaters should be cautious, as the lake is very rocky and can pose hazards.
South of Indian Lake is Mason Lake, a small body of water that's great for Largemouth Bass fishing. There are three hand launch sites maintained by the DEC, one of which is conveniently located off Rte. 30.
The Siamese Ponds Wilderness is full of small ponds that are great for paddling, fishing, and camping. Bodies of water include Upper and Lower Siamese Ponds, Puffer Pond, and Thirteenth Lake. At Thirteenth Lake, which has a hand launch site, anglers can fish for Rainbow, Brook, and Brown Trout, as well as Brown Bullhead and Landlocked Salmon.
Thirteenth Lake NYS DEC Contour Map
Vanderwhacker Mountain Wild Forest
Photo by saratogaphotographer.com
Cheney Pond
This small pond is in the Vanderwhacker Mountain Wild Forest and is a peaceful spot to fish for Brown Trout. There is a beach on the eastern shore, as well as a small hand launch site that allows paddlers to traverse the pond and Lester Flow, which is part of the Boreas River.
Vanderwhacker Pond
North of Cheney Pond lies the small, round Vanderwhacker Pond. Hikers can reach it from the Vanderwacker Pond Trail, which is only three-quarters of a mile long. This is another great spot for catching Brown Trout.
Oliver, Muller, and Bigsby Pond
This trio of small ponds are located in Vanderwhacker Mountain Wild Forest, not far from Schroon Lake. Anglers can expect to catch Lake Trout in Bigsby Pond, Brook Trout in Oliver Pond, and Brown Trout in Muller Pond. Both Oliver and Muller Ponds have hand launch sites.
Map of Lakes and Ponds in the Central Region
« Back to the Adirondack Lakes Guide
Sources:
http://www.dec.ny.gov/outdoor/9920.html
https://www.dec.ny.gov/outdoor/7832.html
https://www.dec.ny.gov/outdoor/28244.html