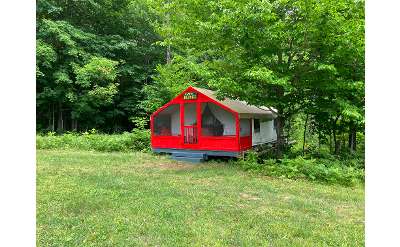 Glamping at the North River Hobby Farm
North River, NY
Our fully furnished tents have lovely beds, rugs, lights, and decorations. Each of our four tents has its own kitchenette in our Lodge. Charming Bath House with men's and women's sides. Wood fired pizza most nights! Optional cedar hot tub experience.
Orenda: An Authentic Adirondack Back Country Retreat
Johnsburg, NY
Orenda is an all-inclusive outdoor retreat nestled in the Adirondacks and provides a perfect getaway for outdoor enthusiasts of all levels. We provide you with spacious canvas cabins that are completely furnished and will make you feel cozy.
Posh Primitive
Chestertown, NY
At Posh Primitive, you'll find custom made tents, queen-size beds, fresh linens, and an ideal location in the southern Adirondacks. Farm-to-table meals are provided, and well-behaved dogs are welcome.