Plan a Fun-Filled Winter Weekend Getaway to the Gore Mountain Region
Ready to plan the perfect winter getaway to a Hallmark movie-esque area in the Adirondacks? We've got you covered! The Gore Mountain Region is picturesque and remote, but don't let that scare you—there is plenty to do in North Creek, North River, and other local communities during winter, including skiing and snowshoeing, indulging at fantastic restaurants, and even visiting a chocolate factory.
Friday Evening: Arrive and Settle In
The Gore Mountain Region is home to several outstanding places to stay, including a gorgeous Adirondack lodge in North River.
Spend the Weekend at an Adirondack Lodge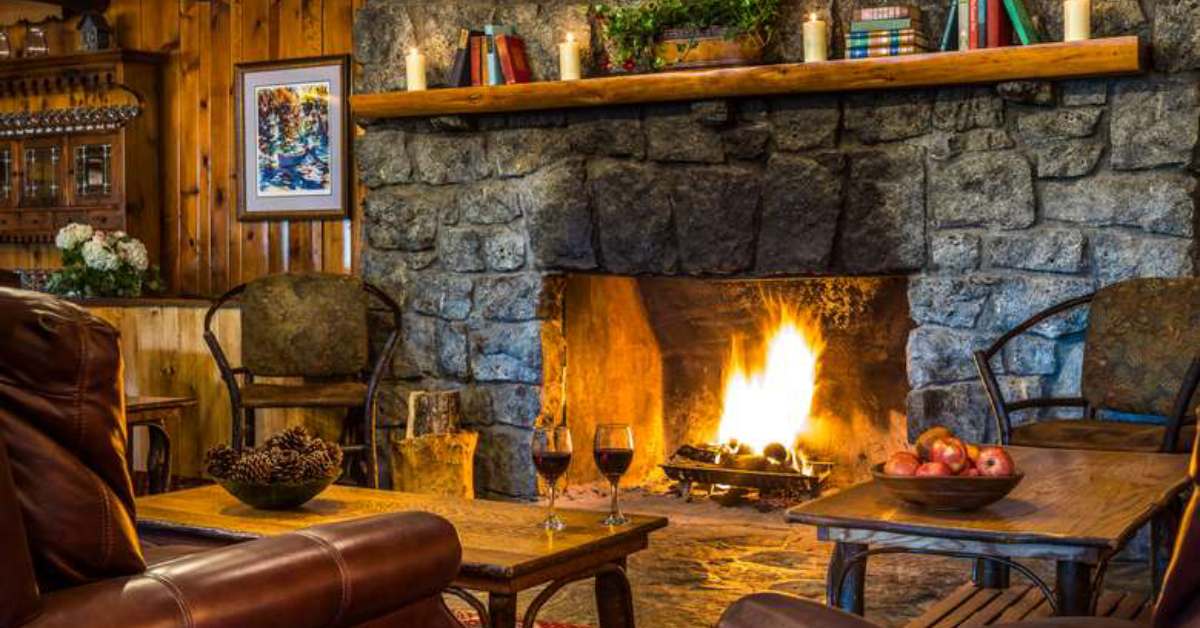 For an all-inclusive experience, check out Garnet Hill Lodge in North River. The property has a few options for guests to choose from, including the main Log House, which has guest rooms and a large family room, The Tea House, which features more modern amenities and the option to book a King/Sofa room with a private sauna, and The Birches, which perfectly mixes Adirondack woodwork and modern amenities. The Birches can also be booked out in its entirety to accommodate groups of up to 20 people.
The Lodge also has an Adirondack restaurant, a year-round Outdoor Center, a bar & grill above the Outdoor Center, and more.
Saturday Breakfast: Feast Like Family at a Local Eatery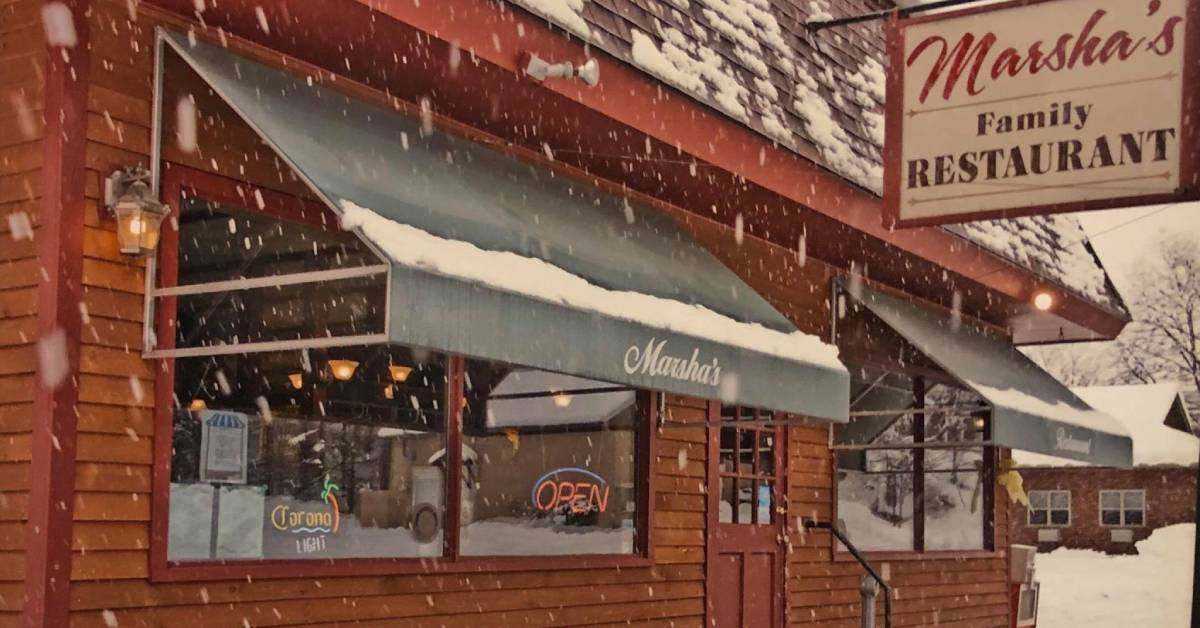 Start your morning off with breakfast from Marsha's Family Restaurant in North Creek. The eatery offers hearty, delicious breakfasts at incredible prices: most of the menu costs less than $8, with the most expensive option—two eggs, home fries, and steak—coming in at under $13.
Make sure to get fueled up and eat a good-sized meal—the day will be full of fun activities, so you'll need plenty of energy.
Saturday Morning: Ski or Snowshoe on 40+ Miles of Trails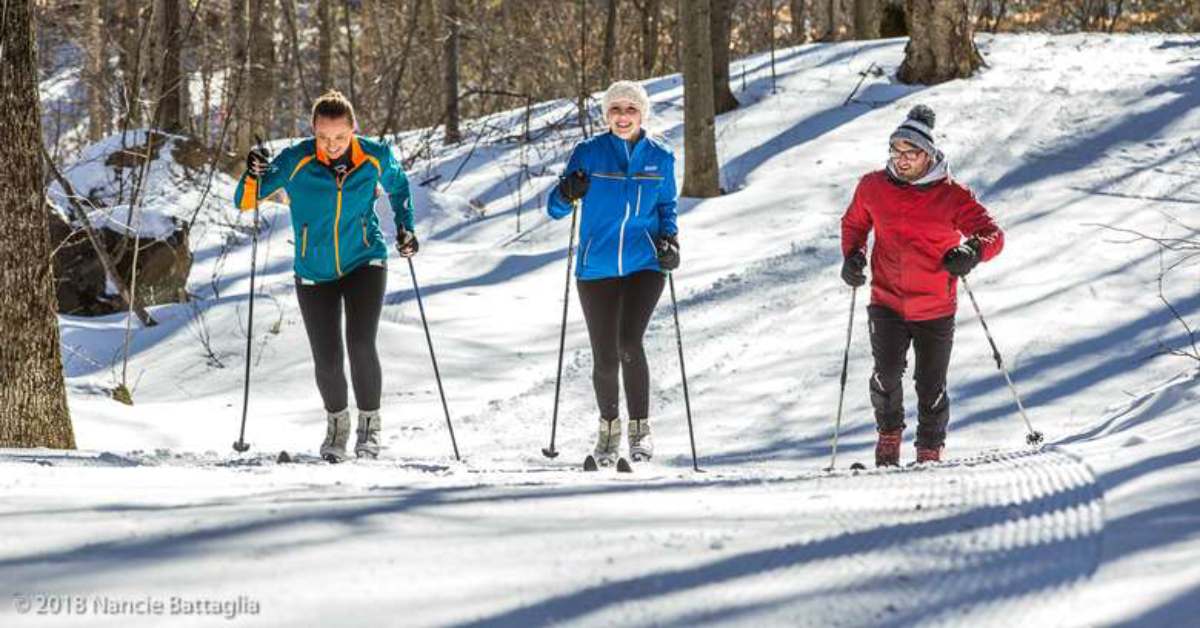 Spend your morning enjoying the great outdoors at the Garnet Hill Outdoor Center! This year-round recreation destination offers 35 miles of daily groomed cross-country ski trails, 9 miles of snowshoe trails, and even fat tire bike trails. This magical winter wonderland is recognized as one of the best spots for Nordic Skiing in the North Country.
The Outdoor Center offers equipment rentals and ski services as well as private, semi-private, and backcountry lessons, which can be reserved ahead of time for adventurers of all skill levels. Day passes are included for overnight guests at Garnet Hill Lodge, but they can also be purchased on site or online for those lodging elsewhere.
Snag Lunch On Site at the Log House Restaurant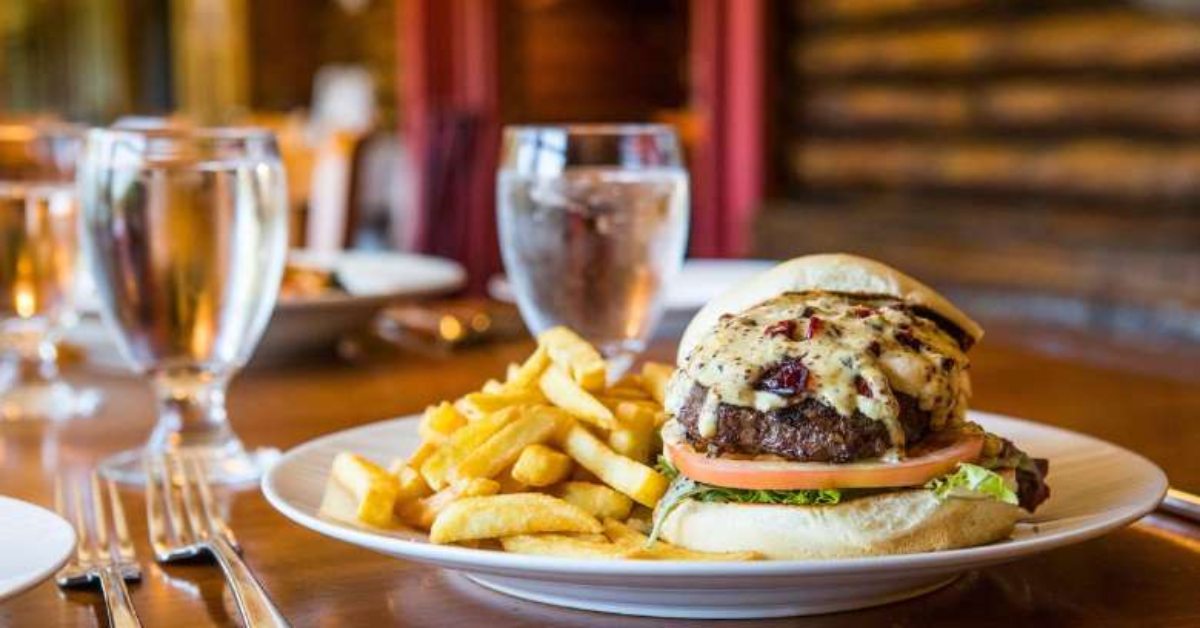 As we stated earlier, Garnet Hill Lodge has a fantastic restaurant on site, the Log House. On Saturdays during the winter months, lunch is available at the Log House from 12 PM-3 PM. The eatery offers burgers, sandwiches, salads, and more to fill you up after your adventures out on the trail.
Saturday Afternoon: Shop for Local Sweets & Enjoy the Snow Some More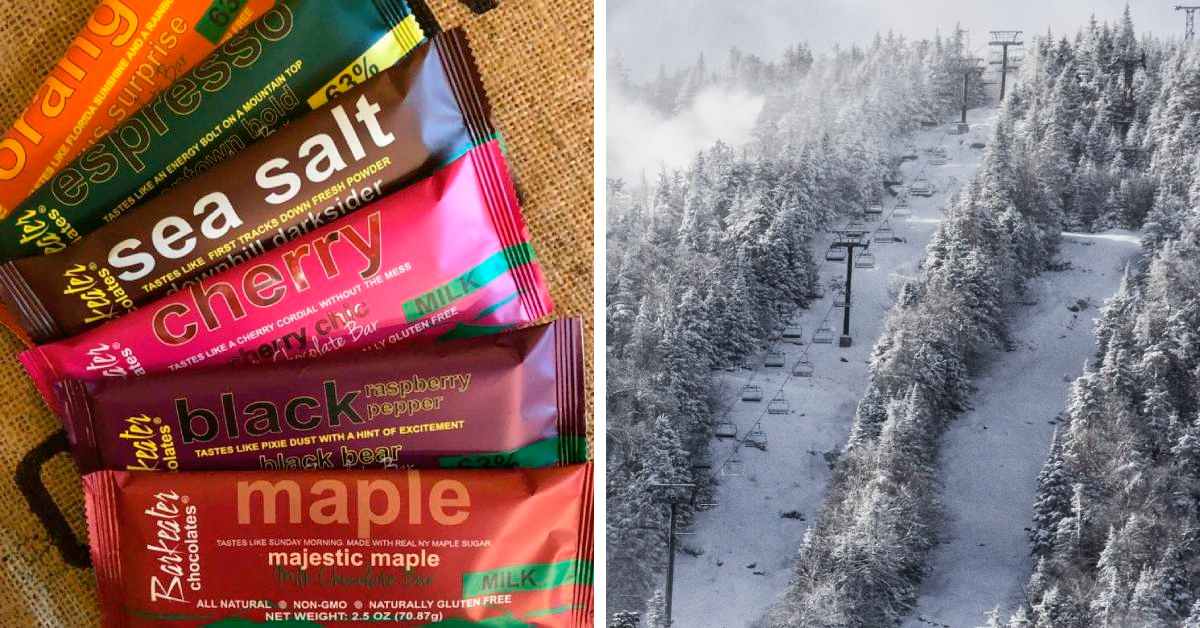 Did you know there's a chocolate factory right in North Creek? Barkeater Chocolates is located at the base of Gore Mountain, and they make small-batch treats that everyone will love. From truffles to chocolate bars to cocoa and, of course, chocolate bark, you're sure to find plenty of sweets to enjoy. Try their truffle sampler for a variety of flavors!
After you've had your fill of chocolate, it's time to head outside. There are plenty of options for snowy fun in the region.
Gore Mountain, the biggest ski mountain in New York State, is conveniently located right in North Creek. The mountain has four peaks, 14 lifts and 109 trails for skiers of all ages. Trails are lit and options range from the bunny slope to double black diamonds.
If you're looking for something a bit more low key, then consider Chestertown's Dynamite Hill Recreation Area. The area offers cross-country and downhill skiing, snowshoeing, snowboarding, tubing, and ice skating. The hill is much smaller than Gore, but large enough to have fun, and has a warming hut for visitors and a tow rope to help skiers and snowboarders climb the hill. Admission is free.
Get Dinner & Drinks at a Cozy Adirondack Restaurant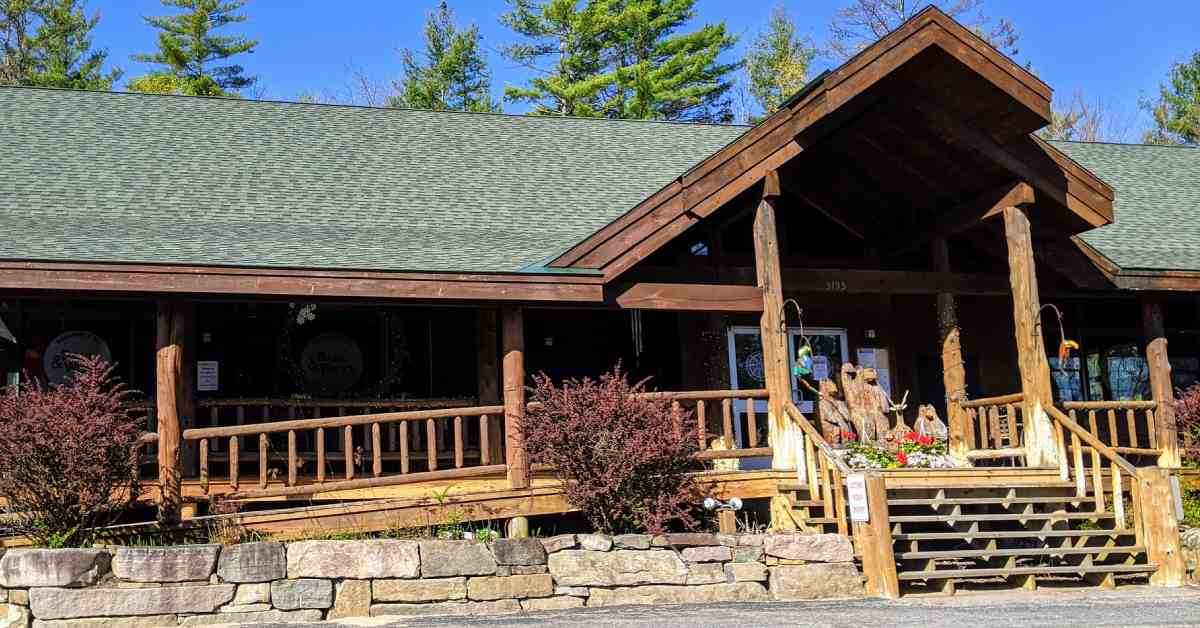 Basil & Wick's is the perfect spot to end your day in North Creek. The restaurant offers a constantly rotating menu, so it's best to check their Facebook page before heading over to see what they have. In December of 2022, Basil and Wick's hired Billy Trudsoe as their new executive chef. Chef Trudsoe was a competitor on Season 21 of Hell's Kitchen, so stopping in for a bite is an absolute must.
After dinner, relax at the bar and enjoy some drinks!
Sunday Morning: Head Out for Brunch at a Local Hotspot
Cafe Sarah is an excellent choice for brunch on Sunday morning. The bakery offers a variety of breakfast options, but—of course—they're best known for their baked goods. Reviews state that their cinnamon rolls are out of this world. All pastries at Cafe Sarah are baked fresh daily, so you're guaranteed to get a warm and tasty treat.
Cafe Sarah also offers lunch options, so if you're not feeling breakfast, check out their paninis, sandwiches, wraps, and homemade soups.
Sunday Afternoon: Wrap Up Your Trip With a Sleigh Ride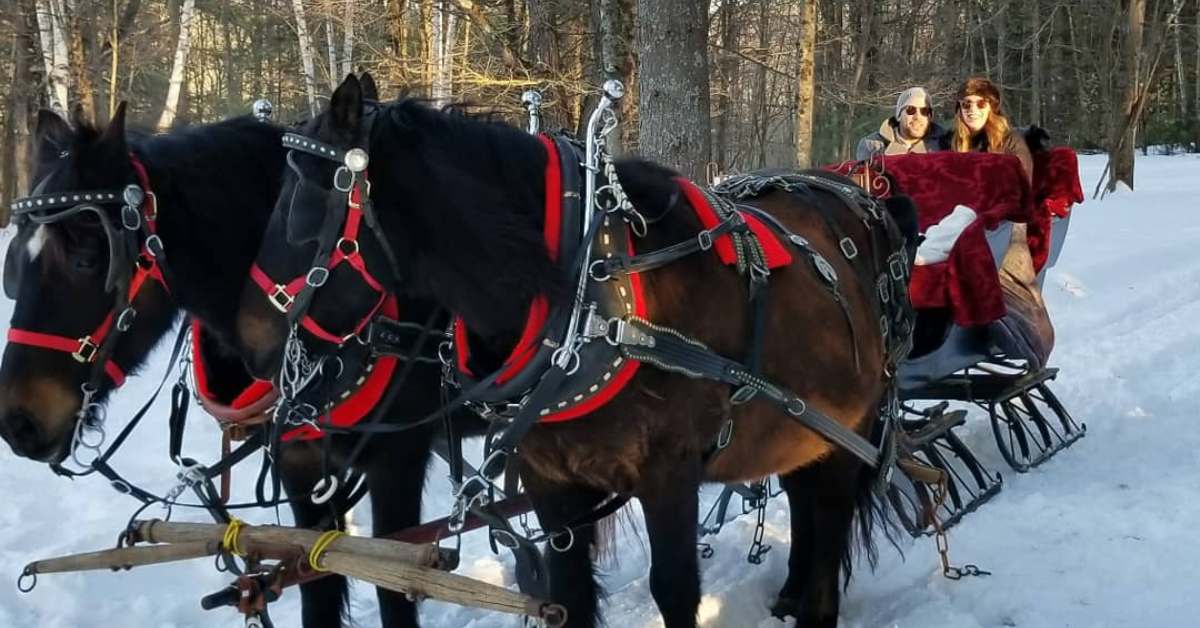 Finish your weekend in the area on a high note: take a sleigh ride at Circle B Ranch in nearby Chestertown. This family-owned ranch is a great spot to create lasting memories as you dash through the snow on over 500 acres of beautiful Adirondack forests and fields. The mountain views at this spot are simply breathtaking!
After your magical ride through a snowy winter wonderland, it's time to return home and start dreaming about your next opportunity to visit this adorable area.