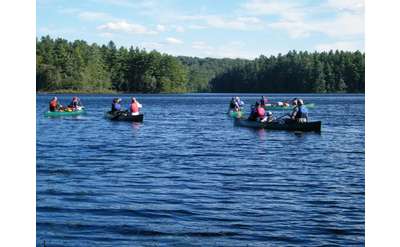 St. Regis Canoe Outfitters
Whether you love paddlesports or would like to try it for yourself, St. Regis Canoe Outfitters in Saranac Lake is here to help. This outdoor recreation company offers canoe and kayak rentals, the best quality gear, guided trips, and more.
ADK Outdoor Supply Co.
Before your next Adirondack adventure, plan a trip to ADK Outdoor Supply Co. in Speculator, NY. We offer an excellent selection of clothing, shoes & boots, gear, portable snacks, and gadgets that you need for your active ADK outdoor life!
The Crossroads
Gear up for your Adirondack adventure at The Crossroads, a sport shop and country store located in Chestertown, NY. This family-owned business features a variety of great products, as well as soups, sandwiches and other deli favorites.
Hoss's Country Corner
A landmark in Long Lake, Hoss's Country Corner offers a wide variety of goods, including books, maps, home décor, specialty food items, camping equipment, groceries, beer, and clothing for the whole family.