Top Questions To Ask Adirondack Kids Summer Camps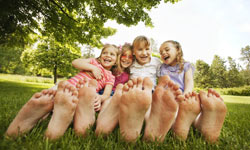 It is a good idea for every parent to research Adirondack kids summer camps before sending their child off. While there is much you can find out about local summer camps online, there are still many answers you will have to go directly to the source to find out.
Don't be afraid to ask a great deal of questions when you talk to camp directors at different kids summer camps before making your choice. Camp directors are generally more than willing to answer your questions and put your worries at ease.
Wondering what to ask? You may have many concerns and questions weighing on your mind, but there are some that should be on every parent's list. Below you'll find our suggestions for the top questions to ask camp directors when choosing between Adirondack kids summer camps.
Questions For The Camp Director
What kind of summer camp activities will my child be doing?
What safety precautions are taken for high-risk activities?
Does your camp accommodate food allergies and special needs?
What are your medical procedures and resources?
What is the average age level of the camp counselors?
Is there any counselor supervision, or do they work in pairs?
Do the counselors have training or experience?
What is your policy on parental visits, phone calls and faxes?
How does your camp handle homesickness?
What is your camper return rate?
Are you accredited by the American Camping Association (ACA)?
Can we schedule a visit to tour the grounds?
Do you have any parental references I can call?
Ready to start asking your questions? Discover summer camps in the Adirondacks »