Experience 7 Great Wonders of the Adirondacks for Yourself
There's no doubt that no matter the season, the Adirondack Park is full of wonder and beauty. In the park's more than six million acres you'll find countless bodies of water, hundreds of hiking trails, and history-rich sites from the past.
Read on to discover seven natural or man-made wonders of the Adirondack Park that you won't want to miss!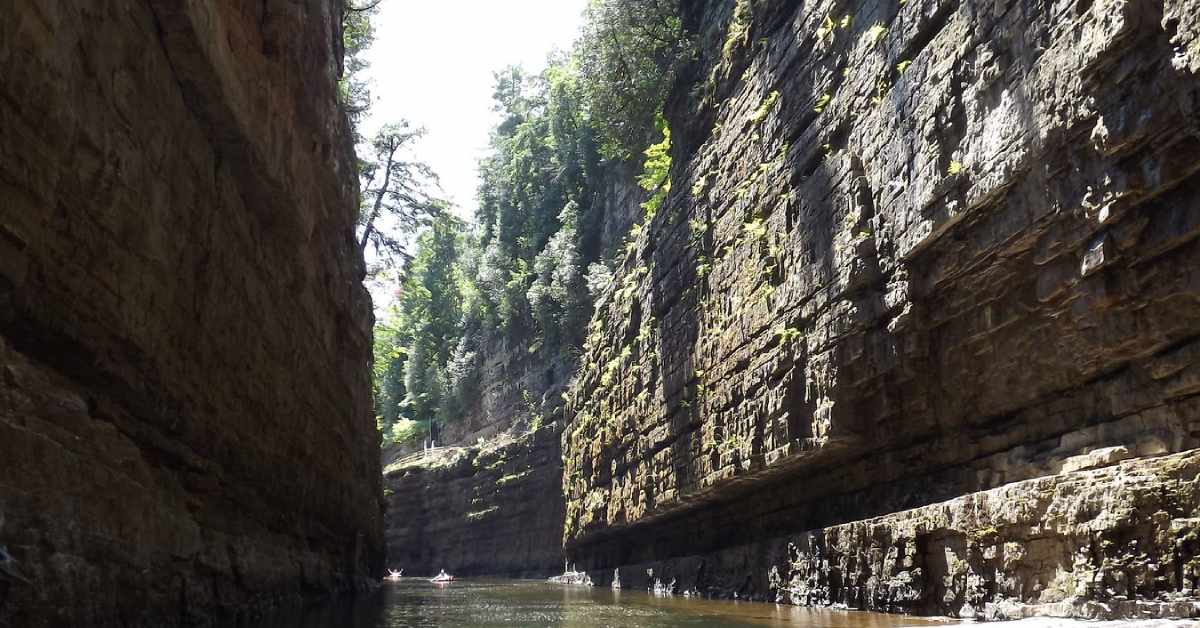 Note: As of July 1, 2020 all hiking and walking trails are open by reservation only. All guided activities, such as rafting, tubing, adventure trail via ferrata, rock climbing, etc. are postponed. Hours are 9am to 5pm June 26 to September 7, 2020, and 9am to 4pm September 8, 2020 to April 3, 2021. You can check updates here.
Located in the northeastern section of the park, Ausable Chasm is known as the Grand Canyon of the Adirondacks. It was cut by the Ausable River through rock that's 500 million years old. Here visitors can enjoy hiking the trails, rock climbing, and tubing the river while taking in the impressive vertical faces of the canyon's walls.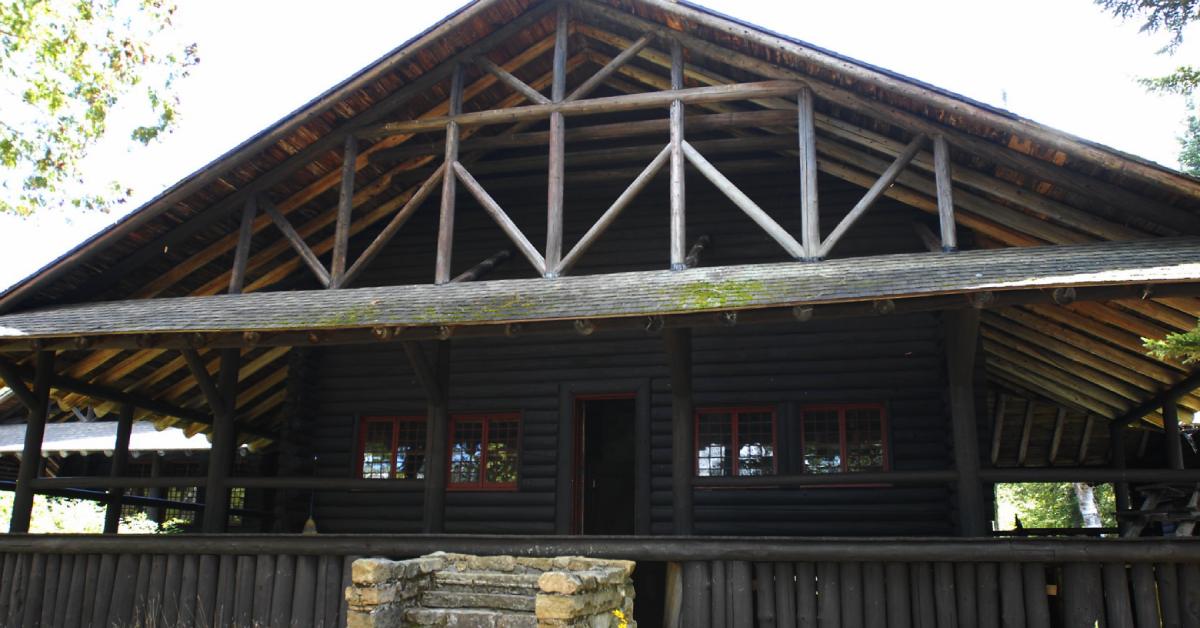 Note: Camp Santanoni is currently open. Please wear masks when social distancing is not possible. The trails are always open; the various buildings are open at different times of the year. Find Camp Santanoni and Santanoni Preserve on Facebook for events and updates.
Built in the late 19th century, Camp Santanoni is an Adirondack Great Camp with three distinct building groups set on more than 12,900 acres. Originally built and owned by Albany banker, Robert C. Pruyn (1847-1934), this great camp isn't quite traditional: the overall camp design was inspired by Pruyn's early years spent in Japan. Many of the buildings are open to the public for tours and the camp features recreational trails and primitive camping locations.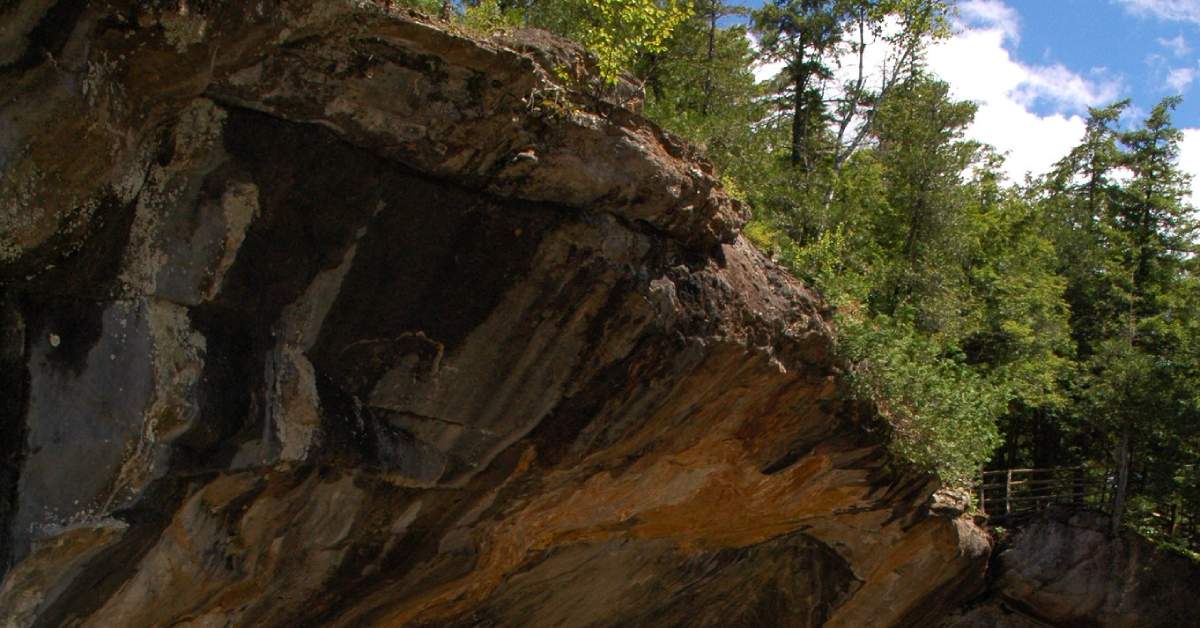 Note: Natural Stone Bridge & Caves is open with COVID-19 restrictions including mandatory masks to enter. There are limited tickets per hour which must be purchased online at least 24 hours in advance. There will be no Adventure Tours this year. The Stone Bridge Ice Cream Stand is open daily from 12pm to 10pm. See their website at the link below for updates.
Not far off I-87 in Pottersville, you'll find Natural Stone Bridge & Caves, which boasts the largest natural marble cave entrance in the East. The entrance is more than 180 feet wide and over 60 feet tall. This cave system was formed by retreating glaciers during the last ice age. Visitors can enjoy a self-guided trail tour or opt for the Summer Adventure Tour and explore inside the cave.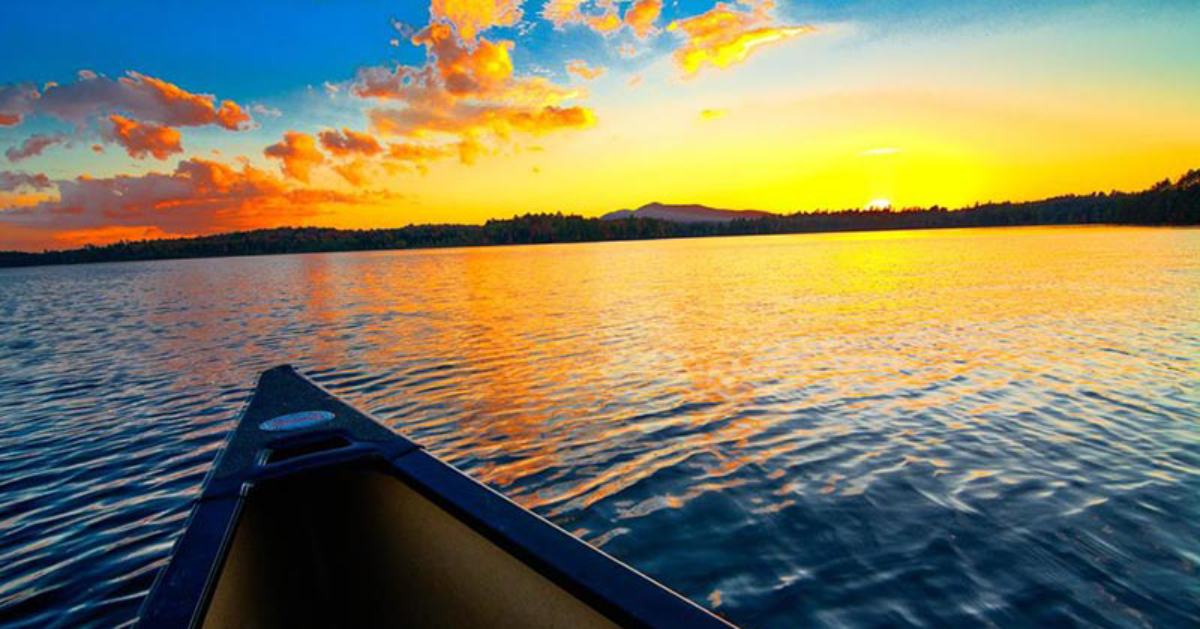 Photo credit: Shane Garlock
The largest canoe area in the Northeastern US and the only designated canoe area in New York, St. Regis Canoe Area has over 18,400 acres and 58 bodies of water. The fire tower on St. Regis Mountain's summit is visible from much of the water in this area. Two popular treks, the Seven Carries and the Nine Carries, traverse multiple ponds, between which you'll need to carry your canoe to the next body of water (carries are also known as portages outside of the region).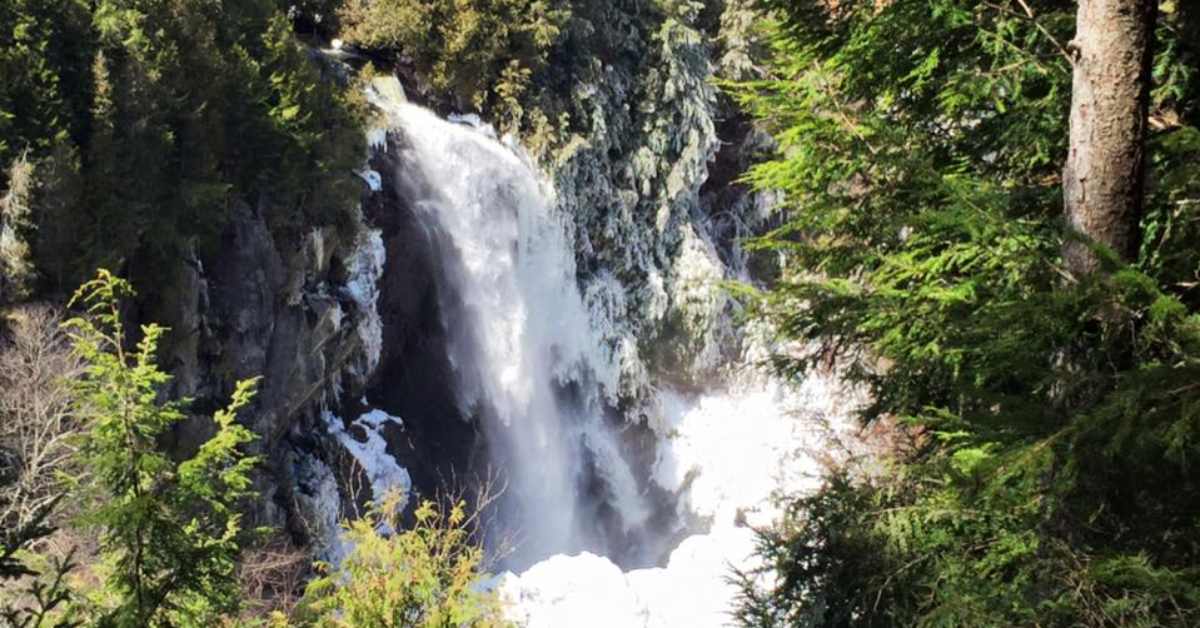 Photo Credit: Lynn Reid Shanks
Inaccessible to the public before 2013, OK Slip Falls is over 200 feet tall, making it one of the tallest waterfalls in the entire Adirondack Park. This half-day hike features two overlooks of the falls before you reach the top. Visitors can catch OK Slip Pond flowing into the Hudson River and even take a rest on some large tree roots.
Go Hunting for an Adirondack Treasure
Note: Garnet Mine Tours has postponed the opening of their 2020 season. You can check for updates at their website at garnetminetours.com/rates.html.
Established in 1878, the Barton Garnet Mine is one of the largest garnet deposits in the world. The Barton family began mining garnet for abrasives on Gore Mountain, but operations moved to Ruby Mountain in 1983. Tours of the mine date back to 1933 and will teach you how to find your own piece of the official New York State gemstone.
Trek Through a Majestic Mountain Pass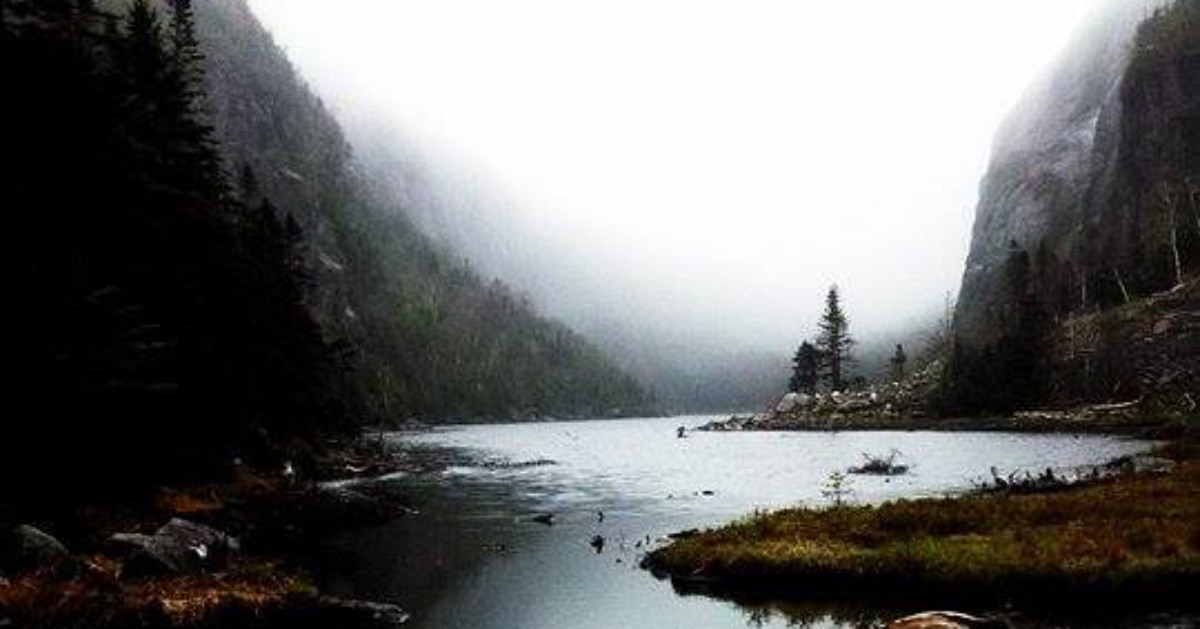 Photo Credit: Kyle Oleson
Note: The Adirondack Loj is open at a limited capacity for 2020 and is only booking private rooms. All guests will be required to wear masks at check-in and whenever within six feet of another guest, visitor, or staff member. Meals will be available to Loj guests only and will be served at separate tables in the dining room. You can make reservations and get updated info through Adirondack Mountain Club.
Take in one of the most beautiful mountain passes in the Adirondacks where rock slides and avalanches are commonplace. In the winter, you're likely to run into Nordic skiers along the trail which follows one-mile long Avalanche Lake. You may find yourself using the wooden catwalks first bolted into Avalanche mountain in the 1920s as you trek the through hike from Upper Works to the Adirondack Loj (or vice versa). Along the way you'll take in views of sheer rock faces and more recent rock slides.