19 Places To See Live Music In The Adirondacks
Partake in a rich history of live music in the mountains! Whether you're looking to see a popular band in a large venue, find a new favorite pub with local live music, or simply want to sit on a lawn and enjoy music al fresco, there are plenty of options. Take a look at these 19 venues offering live music in the Adirondacks.
Music and Performance Venues In The Adirondacks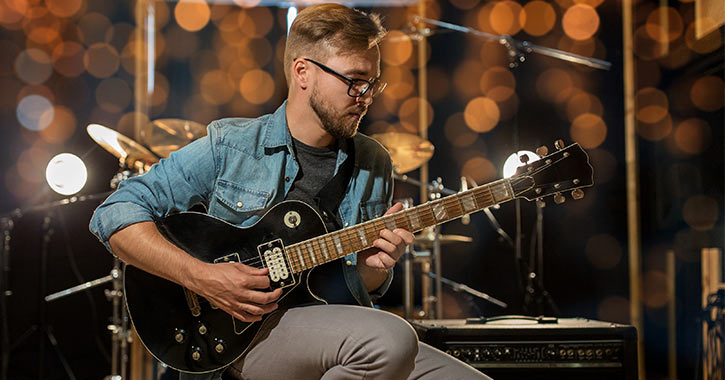 Lake Placid Center For The Arts - Lake Placid, NY
The Lake Placid Center for the Arts presents music, dance, and theatre performances year-round. Each season, the music series offers performances in a wide variety of genres: pop, jazz, indie folk, classical, Broadway hits, and more.
Retro Live - Plattsburgh, NY
Retro Live is a dance club, hot spot, and live music venue with a great bar. Live bands perform every Saturday, and the open space makes for great acoustics and a fantastic dance floor with good views of the stage. If you're looking for a live music venue with a mechanical bull, this is the place for you.
Strand Center Theatre - Plattsburgh, NY
This North Country theatre is on the National Register of Historic Places. The Strand Center Theatre was built as a vaudeville theatre in 1924. The beautiful space has seating for 950 people and regularly hosts performances by touring musicians, from duets to orchestras.
This community art center offers musical performances year-round in a hip and funky atmosphere. Also offered: theatre, poetry, comedy, community meetings, art shows, art classes, and more!
The Whallonsburg Grange - Essex, NY
This building is over 100 years old, and regularly hosts regionally and nationally known musicians for concerts and shows. Visitors love the vibe and acoustics of the historic, open space. The Whallonsburg Grange is a great place to hear folk, bluegrass, and Celtic music, although you'll find other genres as well!
The Oscar Seagle Memorial Theatre is the primary performance space of the Seagle Festival, the oldest summer vocal training program in the United States, where young singers are trained. Opera and musical theatre performances are offered to the public. Check their seasonal schedule for tickets to musicals, operas, concerts, and more!
Tannery Pond Center - North Creek, NY
An intimate performance space in a small town in the Adirondacks, the Tannery Pond Center offers rotating shows year-round. A cozy 150-seat auditorium and a welcoming community will make you feel right at home.
Restaurants And Bars Known For Live Music In The ADKs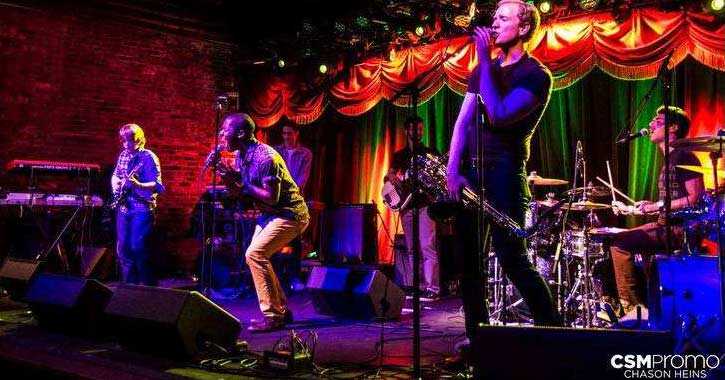 Smoke Signals - Lake Placid, NY
Smoke Signals is a popular BBQ restaurant and bar in Lake Placid with a fun atmosphere, breathtaking views of the lake, AND two spaces for musical performances. You'll find regional and local bands playing here almost every weekend.
Taste Bistro offers live music almost every Friday and Saturday year-round. Enjoy views of Mirror Lake while you sip a cocktail or tuck into a casual dinner, and settle in for a night of live music at this cozy bistro.
Dancing Bears Restaurant - Lake Placid, NY
The Dancing Bears Restaurant, known locally as DBL, is part of the High Peaks Resort. You'll regularly find live music performances here in the bar- stop by to listen to live music and watch the hubbub of Lake Placid's Main Street out the window.
The Waterhole - Saranac Lake, NY
The Waterhole is a favorite among locals and tourists. This live music venue also serves drinks, but is known for its regular rotation of musicians. The space is separated into several areas, and you can enjoy music indoors or outdoors. The Waterhole hosts great bands in all seasons but is most popular during the summer months with its Party On The Patio series.
Raquette River Brewing - Tupper Lake, NY
Raquette River Brewing was voted one of the Adirondacks' Top 5 Best Wineries, Breweries & Distilleries. Enjoy local beer and great food while you watch live music outside in the pavilion or inside the cozy tasting room. Great for beer-lovers and music-lovers alike!
Pourman's Taphouse - Wilmington, NY
Enjoy regular music performances on the weekends at this pub near Whiteface Mountain. Bands perform in front of a large fireplace while you enjoy a lively, comfortable evening at the bar.
Catch live music from local artists in North Creek at barVino. This family-owned and operated wine bar and restaurant also features an impressive beer menu. This venue is intimate, and perfect for a date night with some live music and good food.
Music Al Fresco: Outdoor Music Venues In The 'Dacks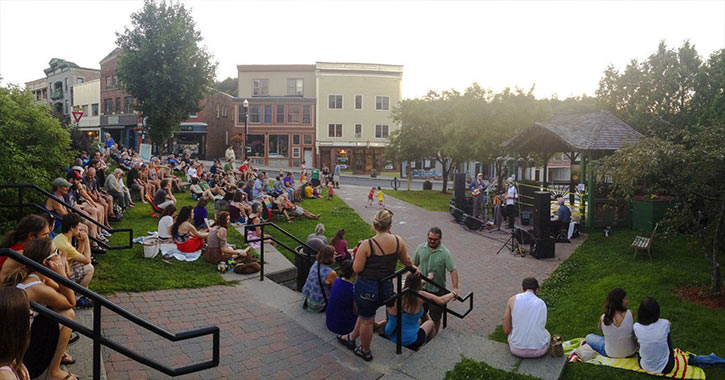 Berkeley Green - Saranac Lake, NY
Music on the Green is a summer concert series in Saranac Lake. Live music has been a tradition here since the 1980s- bring a blanket or a lawn chair and enjoy this lovely outdoor music space!
Mids Park - Lake Placid, NY
Songs At Mirror Lake is a free summer music series at Mids Park. Every Tuesday at 7 PM, musical guests perform on a beautiful stage at this popular waterfront park on Main Street in Lake Placid.
Long Lake Town Beach- Long Lake, NY
The Town of Long Lake offers Music by the Lake, a free concert series on Long Lake Town Beach. This series highlights an eclectic mix of local and regional bands- popular genres include country, folk, and Americana.
Arrowhead Lakefront Park - Inlet, NY
Another fantastic option for enjoying live music on a summer night by a lake is the Inlet Concert Series. In the summer, the Town of Inlet hosts a concert series on Saturday nights at the Arrowhead Lakefront on Route 28. Stop by and enjoy the summer breeze with your live music.
Floyd Bennett Memorial Bandstand - Warrensburg, NY
This octagonal bandstand is a popular spot for town events and live music in Warrensburg. Erected in honor of American aviator Floyd Bennett who was born in Warrensburg, this bandstand is in the middle of a small green and intersection in this quaint Southern Adirondack town. Live music is featured all summer from 7 PM to 9 PM on Wednesday evenings, and is often offered on holidays as well.