Teddy Roosevelt Weekend in Newcomb: Activities, Events & More
Did you know Teddy Roosevelt had a love for the Adirondacks and a special connection with Newcomb, NY? This small town in the heart of the Adirondack Park was actually the starting point of Roosevelt's midnight ride to the presidency. Join in the community's celebration of the life and times of Teddy Roosevelt during TR Weekend, September 9 - 11, 2022.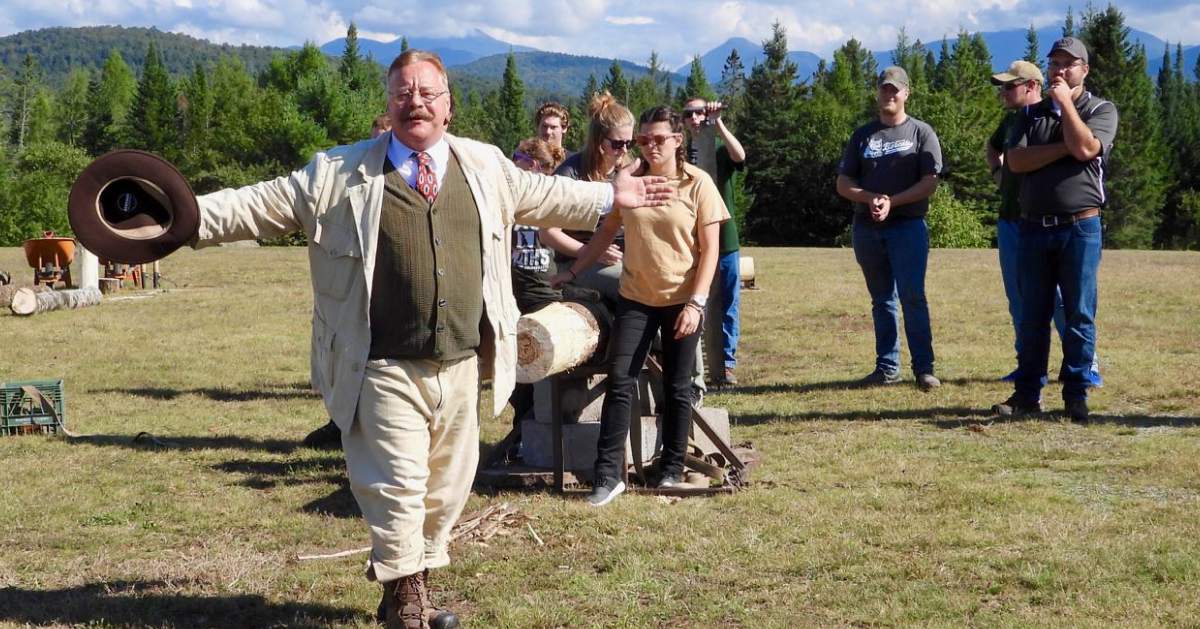 Photo provided by Discover Newcomb
During the three-day celebration, events will take place all over the Town of Newcomb. There will be nature walks, demonstrations, food, activities for kids and families, and more.
Note, as of August 31, 2022, events are still in the planning stage and are subject to change.
2022 Dates
Friday, September 9, 7:30am to 5pm
Saturday, September 10, 7:30am to 5pm
Sunday, September 11, 7:30am to 5pm
2022 Schedule
Friday:
Saturday:
Car Was at 10am
Eric Peter/Lunch & Bake Sale at 12pm
Tea With Teddy at 2:30pm
TR Round Table with Roy Ginsberg at 6pm
Fireworks at 8:30pm
Woodman Scrimmage
Climb Goodnow Mountain
Kids Fishing Derby
TR Weekend Craft Sale
Free! Santanoni Wagon Rides
Sunday:
Midnight Ride to Presidency at 8:30am
TR Weekend Golf tournament at 9am
TY Yandon 5K Race at 9am
"Teddy" Roosevelt and the Black Bear at 9:30am
Free! Santanoni Wagon Rides

Find more info at: http://newcomb.bar-z.com/175/event/2022-tr-weekend
Stay up to date by following Discover Newcomb, NY's Facebook page.