Teddy Roosevelt Weekend in Newcomb: Activities, Events & More
Did you know Teddy Roosevelt had a love for the Adirondacks and a special connection with Newcomb, NY? This small town in the heart of the Adirondack Park was actually the starting point of Roosevelt's midnight ride to the presidency. Join in the community's celebration of the life and times of Teddy Roosevelt during TR Weekend, September 8 - 10, 2023.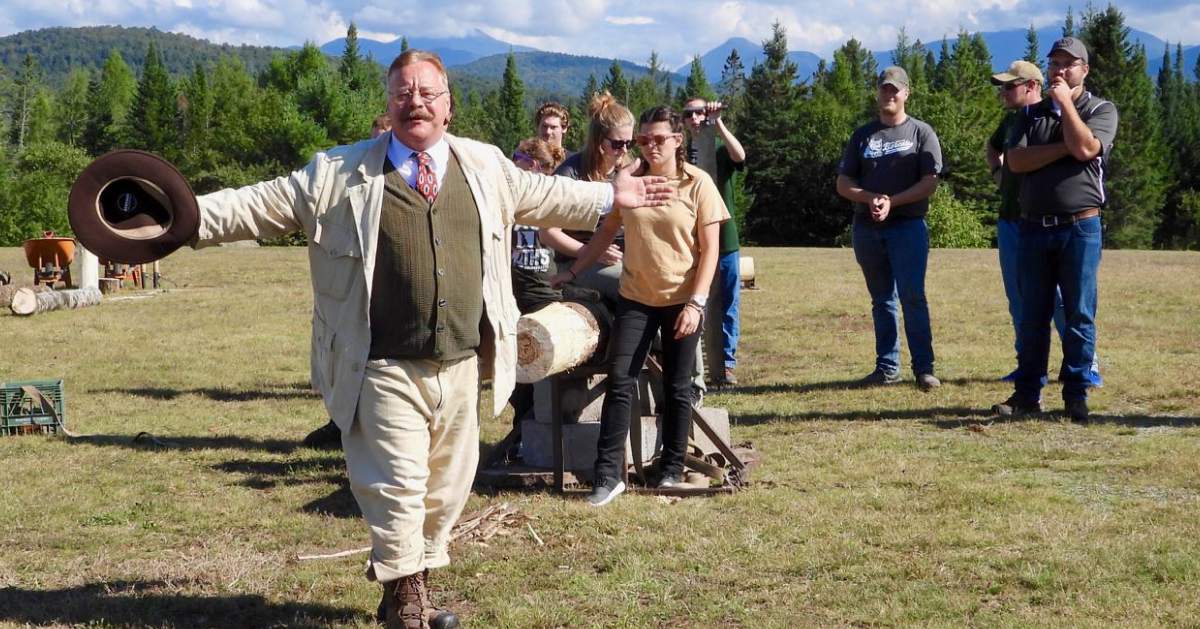 Photo provided by Discover Newcomb
During the three-day celebration, events will take place all over the Town of Newcomb. There will be nature walks, demonstrations, food, activities for kids and families, and more.
2023 Events
Friday
6:30pm: Family Feud at Newcomb Cafe & Campground
Saturday
8:30am to 3pm: Free Wagon Ride Into Camp Santanoni (reservations required)
9am to 11am: Kids Fishing Derby at Winslow's Pond on Route 28N (Pre-K to 4th grade, bring your own poles, bait available, prizes)
10am to 1pm: Climb Goodnow Mountain, meet Mike Gooden, interpreter, at the Firetower
10am to 12pm: Woodsmen Scrimmage: ESF VS Paul Smiths at Overlook Park
10am to 3pm: Arts & Crafts Fair at Overlook Park (lunch available, live music)
10am to 1pm: Car Wash at the Newcomb Health Center
12:30pm to 3pm: Live Music With Eric Peter at Overlook Park
2:30pm to 3:30pm: Paint With Teddy at Newcomb Information Center (kids paint their own tee-shirt, TR/Joe Wiegand signs it)
3:30pm to 4:45pm: TR Visits Newcomb Historical Museum
5:30pm to 7:30pm: Newcomb Round Table With Roy Ginsberg and TR at Newcomb Central School
8:45pm to 9:45pm: Fireworks
Sunday
8:30am to 3pm: Free Wagon Ride Into Camp Santanoni (reservations required)
9am to 12pm: Scramble Golf Tournament at High Peaks Golf Course Club
9am to 11am: TY Yandon Memorial 5K at Newcomb Health Center
9:30am to 12:30pm: Adirondack Black Bear (interpretive walk on AIC trails to learn about the history of the black bear)
10am to 12pm: Tour of Tahawus Club & Upper Works
Stay up to date by following Discover Newcomb, NY and TR Weekend on Facebook.
Find more info at Newcomb.bar-z.com: http://newcomb.bar-z.com/11/category/events