Time to Hit the Road! 8 Scenic Drives in the Adirondacks With Stunning Views
Looking to hit the road and soak up amazing views along the way? Take a trip through the six-million acre Adirondack Park in northern New York. With picturesque peaks, beautiful lakes and ponds, and charming communities, this is one of the best places for a scenic drive. Below we've highlighted some of our recommended routes for your next sightseeing journey through the Adirondacks.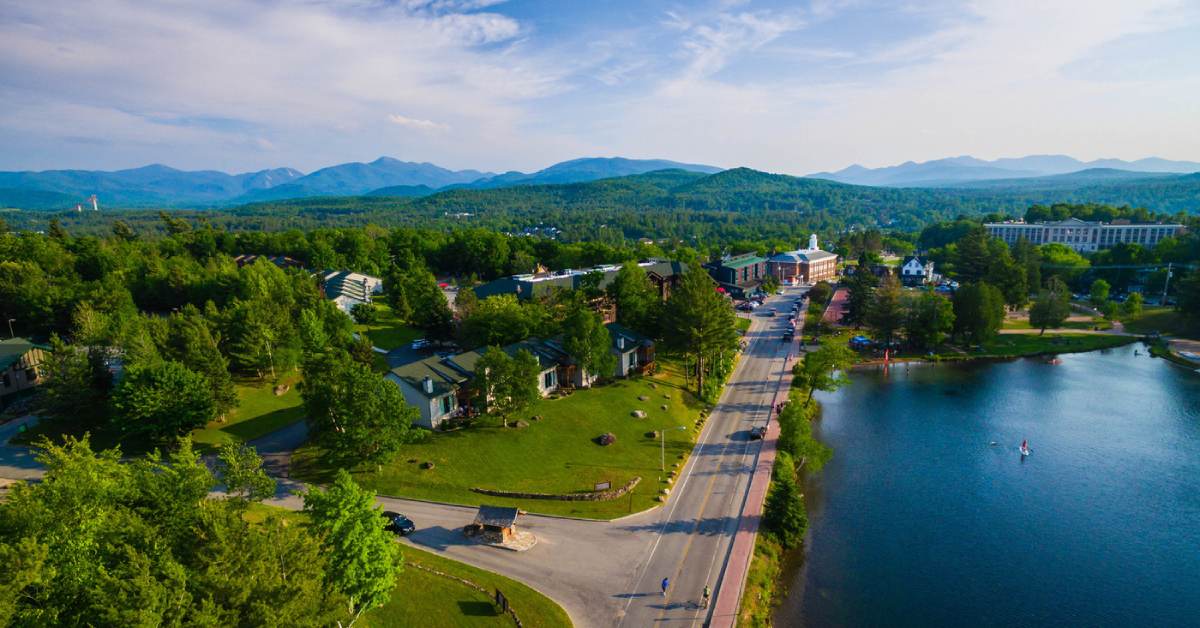 Route 30 - Up to Paul Smiths (Starting in Long Lake)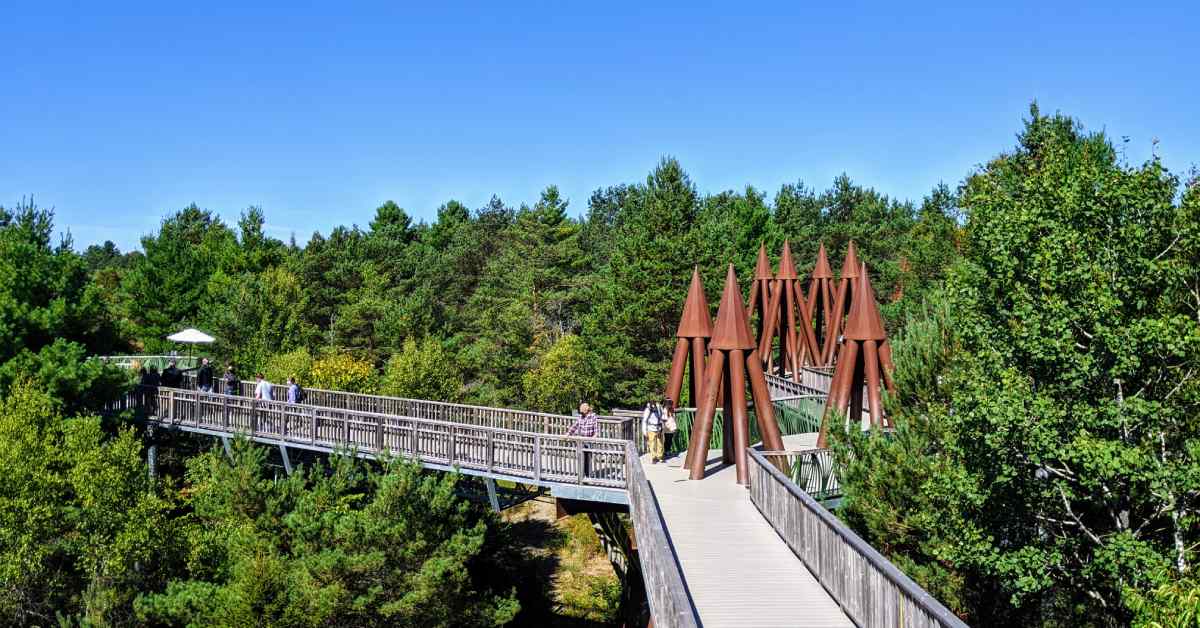 Drive northbound on Route 30 from Long Lake to discover picture-perfect spots and attractions for you and your travel companions. If you're into hiking, the Coney Mountain Trailhead is just off the route. This is an easy 2.1-mile out-and-back trail that leads to views of the surrounding area.
Route 30 will bring you along the east side of Tupper Lake for more beautiful views and scenic spots. As you go through some small communities on your way to Paul Smiths, fuel up for food at places like the Main Street Restaurant in Tupper Lake. Also in Tupper Lake is The Wild Center, an Adirondack museum featuring live animals, exhibits and programs, and more. Take a stroll and see stunning views on the Wild Walk, a unique, elevated walkway through the treetops.
After going through Tupper Lake, make your way around the serene Lake Clear and then finish your drive at Paul Smiths. Here, you can stretch your legs at the Paul Smith's College Visitor Interpretive Center, which is open year round.
Alternative Drive: If you begin your trip from the Paul Smiths area and follow Route 30 south, you can celebrate the end of the drive with a dip in the waters of Long Lake. Long Lake Town Beach is open to the public seasonally.
Route 28N - From North Creek through Minerva, Newcomb, and Long Lake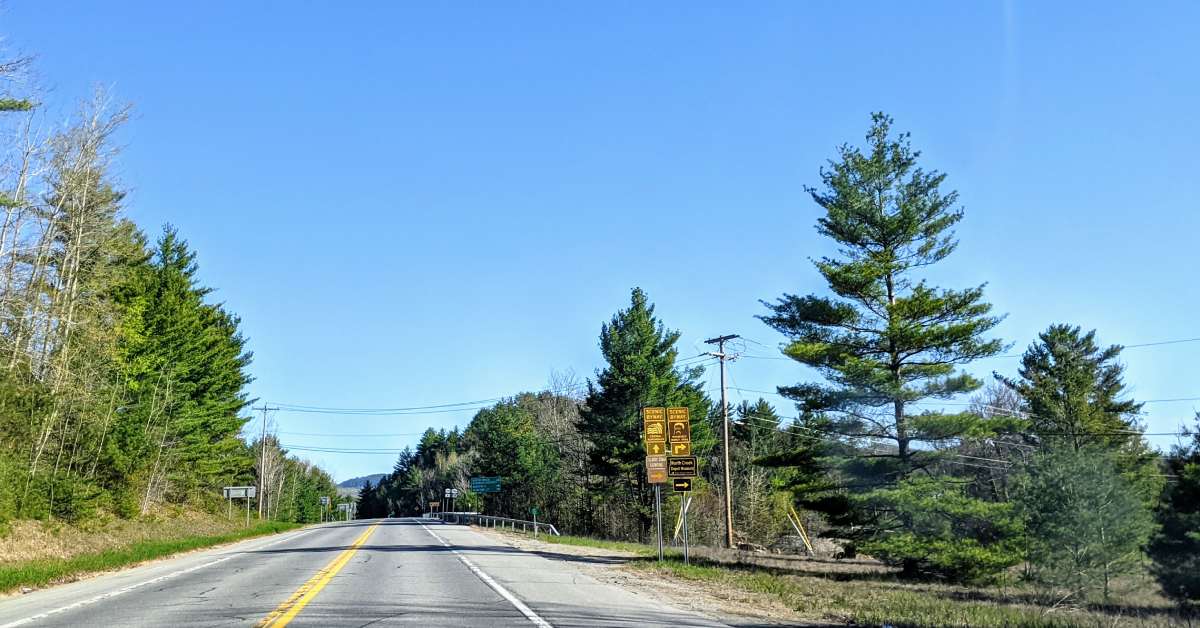 If you're looking for an incredible way to experience the beauty of the Adirondacks, Route 28N is a must, starting in North Creek. The hamlet is home to the popular Gore Mountain, and for those with curious minds, be sure to check out the North Creek Depot Museum before embarking on your drive.
Working your way up the highway, you'll encounter several ponds, including Rankin Pond, which is worthy of being featured on your Facebook or Instagram! This is a short .3-mile hike that the whole family can enjoy.
Balance the rich blue hues with vibrant green ones and visit Newcomb Overlook Park too. Finish your Route 28N tour off by exploring the downtown area of Long Lake.
Route 9 - Between Lake George & Plattsburgh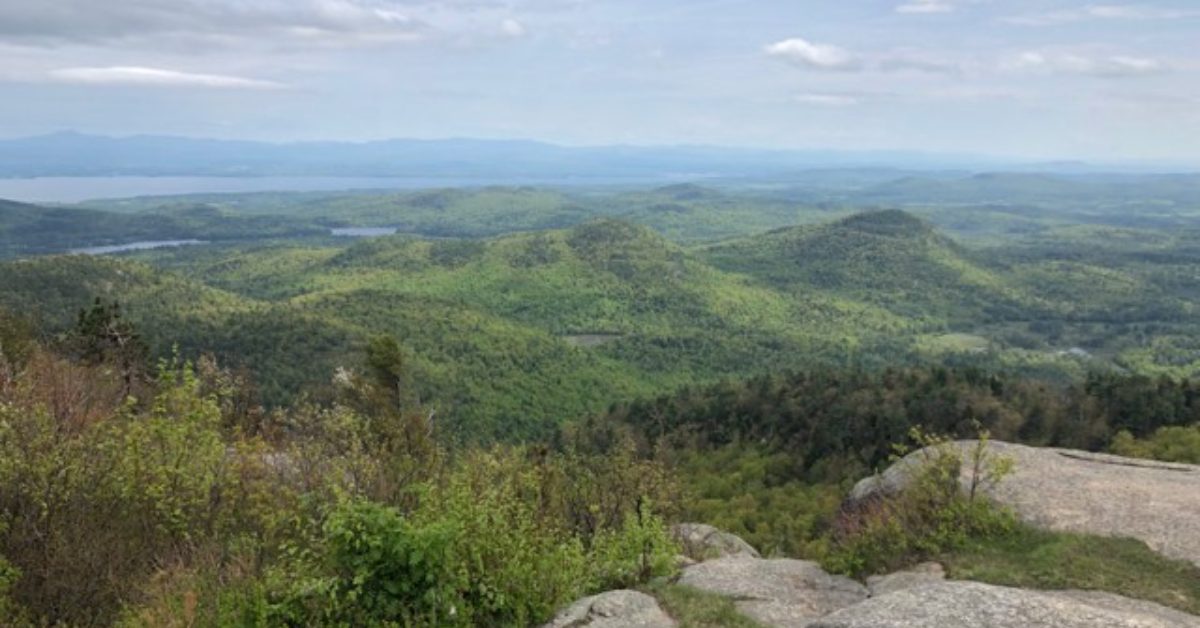 To ensure you soak up all of the northern New York beauty, take Route 9 from Lake George up to Plattsburgh. Start in Lake George Village to fulfill your shopping desires and a bite to eat. Then, you'll head north up the route that passes both Loon Lake and Schroon Lake, just two of many hidden gems in the Adirondacks.
Drive by Hammond Pond Wild Forest and embark on any outdoor adventure you wish to explore. Hammond Pond Wild Forest covers nearly 50,000 acres and features wanderlust waterfalls and hiking trails for your upcoming trek. Route 9 is also near Poke-o-Moonshine State Land, which includes a 2,180-foot summit with breathtaking views of Lake Champlain.
Between Poke-o-Moonshine and Plattsburgh is Ausable Chasm, a major attraction with incredible scenic views, unlike any other. This site is one of America's oldest natural attractions and is considered to be the Grand Canyon of the Adirondacks! While you're there, take a thrilling 150-foot descent into the depths of the chasm and cross over walkways and bridges along the Inner Sanctum trail. This spot also offers float tours in the warmer months, a perfect way to cool off while taking in the views of the cliffs surrounding you. Make sure to add Ausable Chasm to your itinerary before reaching your final destination!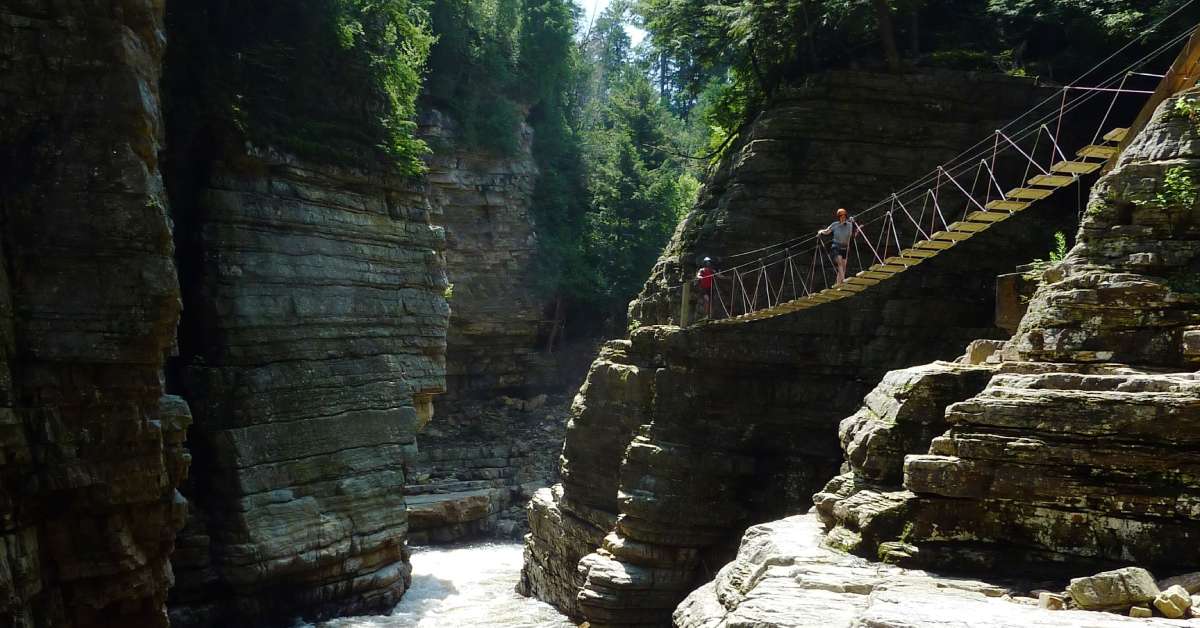 I-87 - The Northway (Alternate to Route 9)
If you want to do a faster trip, I-87 is a quicker alternative to Route 9. Interstate 87 is called "the Northway" in Upstate New York and stretches to Canada. For most of your trip, Route 9 won't be too far from the Northway, so if you need to hop off the interstate for coffee, food, or gas at any point, it'll be easy! This is a perfect drive to take in the beauty of the mountainous region.
We'll start our drive in Lake George at Exit 21 off the Northway for our Adirondack travels. The thick green (reds and oranges in the fall!) foliage on both sides of the road will make you feel cozy throughout your drive. As you look north, you'll be captivated by the Adirondack peaks that take up your entire view.
Just outside the Adirondack Park, hop off at Exit 35 before getting to the Canadian Border for a pit stop in Peru. Peru is the perfect destination to escape from everyday life and truly enjoy nature. Explore the area's stunning orchards, dairy farms, and local antique shops while driving through town. Stop by Rulfs Orchard to pick your own produce, and grab a bite at their cafe, where they serve fresh, local, and seasonal fare.
Route 86 - Between Lake Placid and Wilmington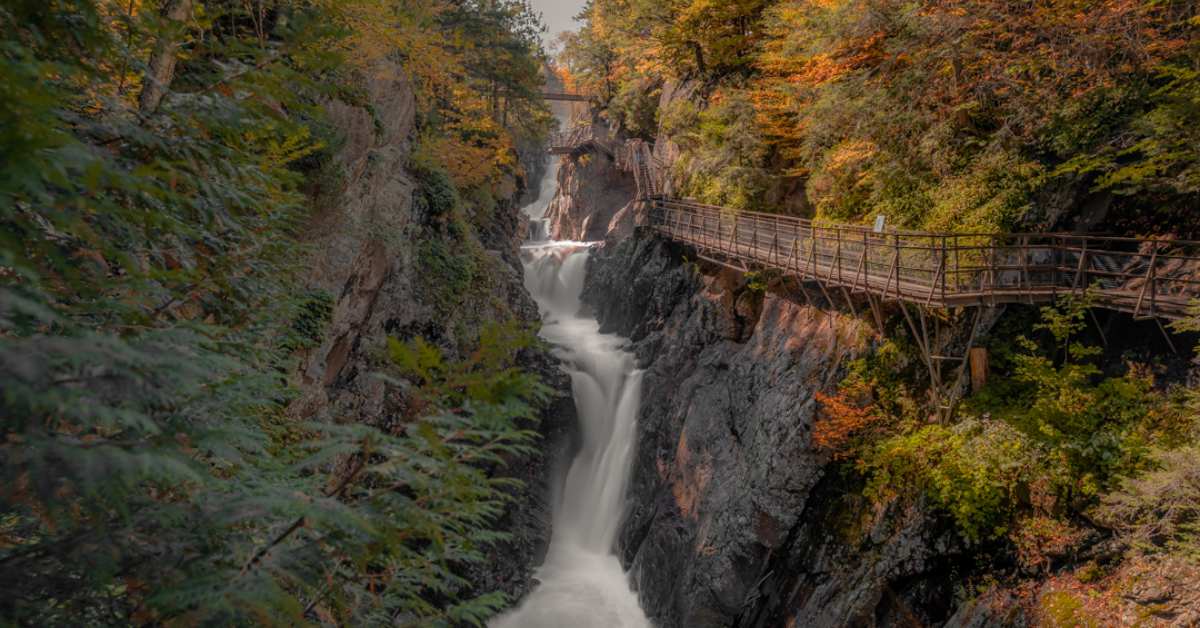 This short route runs right between the McKenzie Mountain Wilderness and the Sentinel Range Wilderness. It's also east of Whiteface Mountain, one of the most popular skiing destinations in the area. Just off the road lies High Falls Gorge, a beautiful waterfall that's perfect for a photo op. You'll encounter various trailheads along the way too, including Connery Pond/Whiteface Landing Trailhead, Owen Pond Trailhead, Copperas Pond Trailhead, and more!
Route 73 - Through Keene Valley, and Along Cascade Lake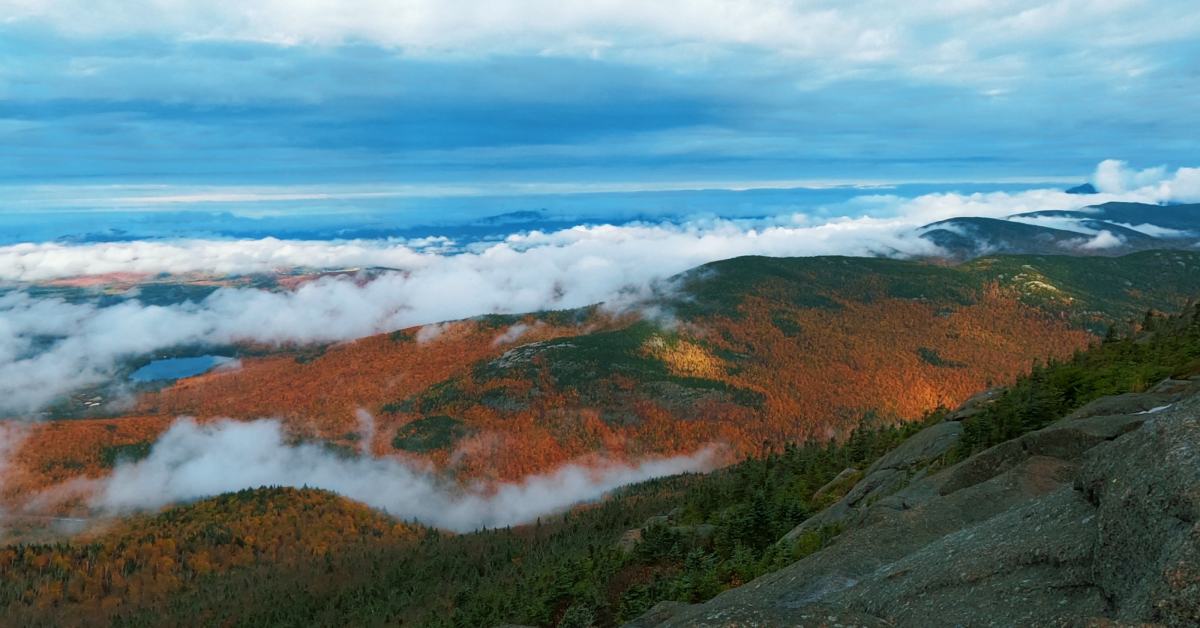 Go for a drive through the "Home of the Adirondack High Peaks'' for some stunning sights. Starting in Keene, you'll follow Route 73 through the region and alongside Cascade Lake. As you drive westbound, the sparkling body of water will be on your left-hand side. If you're in the mood to stretch your legs and complete a hike, the Cascade Mountain Trailhead is right off the route. Cascade Mountain is a 4.5-mile out-and-back trail and one of the high peaks, so be sure to come prepared.
Route 73 ends in the Olympic Village of Lake Placid, a popular Adirondack destination with year-round outdoor adventures, dining, lodging, and more. Stroll along Main Street for a relaxing afternoon and browse restaurants, breweries, and artisan stores. In the warmer months, check out one of many golf courses in the area and explore rock-climbing routes and fishing spots. In winter, try skiing down Olympic trails on nearby Whiteface Mountain or snowshoeing around Mount Van Hoevenberg. No matter what season you visit Lake Placid, there are plenty of activities to get in on!
Check out our Lake Placid guide for more information >>
Route 3 - Saranac to Saranac Lake
If you're traveling from Saranac to Saranac Lake, you'll want to take Route 3 for the striking views you'll see on the way. The route follows alongside the Saranac River as it weaves back and forth on the left and right sides of Route 3. Make a pit stop in Vermontville to take a walk down the town's Recreation Park and Walking Trail.
Once you've arrived in Saranac Lake, check out the famous Adirondack Carousel in town, as well as the views from Riverside Park! There are plenty of places to grab a bite to eat too, such as Bitters & Bones.
Routes 8 and 9N - Brant Lake, Hague, and Ticonderoga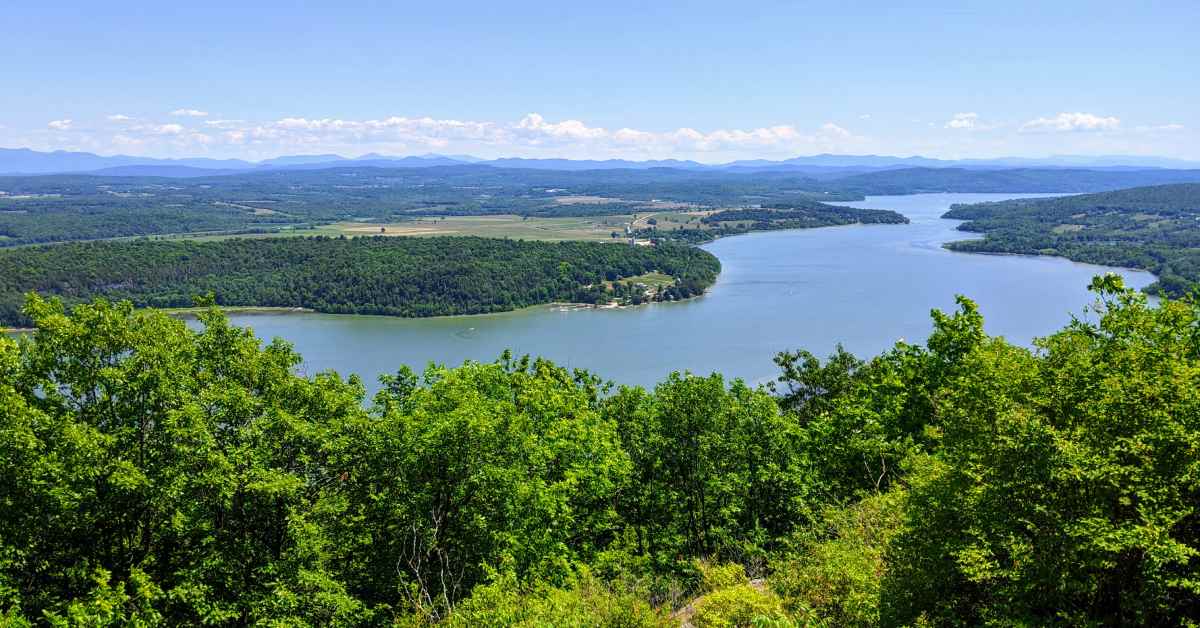 Get ready to hit the open road on this easy drive to Ticonderoga. Your scenic journey on Route 8 begins in Brant Lake. Soak up the sun at the Brant Lake Bike Park or the Brant Lake Heights Association Beach for some gorgeous views out on the lake. As you work your way up to Hague, consider pulling off to see Elephant Rock, a rock that carries a resemblance to an elephant!
Once you reach Hague, you'll make a left off of Route 8 and onto Route 9N. Take a drive north alongside picturesque Lake George until you arrive in Ticonderoga. Once you've reached your destination, stop at Fort Ticonderoga, an 18th-century historical landmark, to see even more scenic views while learning history! Hike the nearby Mount Defiance for birds' eye sights of Lake Champlain, or take in the views from the water on one of their boat cruises.
With all the breathtaking sights the Adirondacks offers, you will have memories for a lifetime. Make sure to visit the charming local villages and unique attractions along the way. So what are you waiting for? Pack your bags, hit the road, and explore the Adirondacks!
Check out our regional routes in the Adirondacks guide for more road trip ideas >>