Top Scenic Drives In The Adirondacks
Road Trips That Can't Be Missed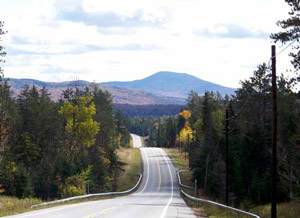 The Adirondacks are home to some of the most beautiful views in the world! Mountains, waterfalls, and lakes abound, but you don't have to hike miles to see these glorious sights!
Simply hop in your car and take in the views as you they pass you by!
We asked fans on our Adirondack Facebook Page to list their top picks for scenic drives in the Adirondacks!
Below see a list of the most popular and most beautiful drives to take in the Adirondacks.
Top Scenic Drives
Route 30 - Up to Paul Smith's
Route 28N - The Fulton Chain: North Creek through Minerva, Newcomb and Long Lake
Route 9 - Between Lake George & Plattsburgh
I-87 - The Northway
Route 86 - Between Lake Placid and Wilmington
Route 73 - Through Keene Valley, along Cascade Lake
Route 3 - Saranac to Saranac Lake
Route 8 - Brant Lake, Hague and Ticonderoga
Photo Courtesy of Kevin Williamson