Find History, Hiking, & More In Fort Ann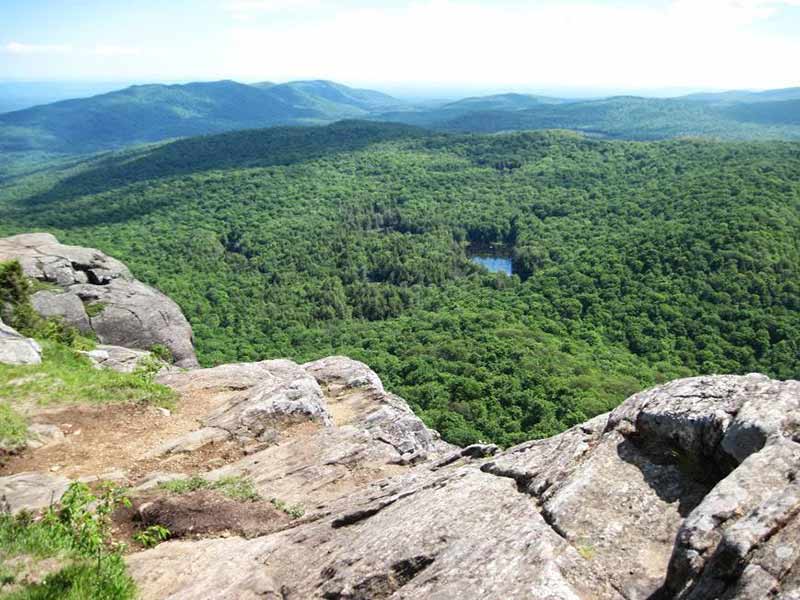 The town of Fort Ann is rich with history, and was the site of a turning point in the Revolutionary War: the Battle of Fort Anne. This conflict on July 7 and 8, 1777 helped to delay General John Burgoyne's arrival in Saratoga, which ultimately led to his defeat. A plaque commemorating the event can be seen along Route 4.
Today, Fort Ann is a farming town, and contains many well-preserved, historic homes and buildings. The combined population of the Town and Village of Fort Ann is approximately 7,000.
Some of the primary attractions in the area include a craft distillery, a mini golf course and ice cream parlor, and a historic library. Sleeping Beauty Mountain, the Pilot Knob Preserve, and Stewarts Ledge are also nearby, and offer great hiking opportunities with spectacular views.
Fort Ann's downtown is located just 15 minutes from Lake George's famed outlet malls, meaning there's always something to do, rain or shine.
Lake Hadlock Inn, Beach and Campgound
Fort Ann, NY
Lake Hadlock Inn, Beach and Campground is located on the southern shores of Lake Hadlock, also known as Hadlock Pond, in the Adirondacks near Lake George.
Positive Energy NY
Fort Ann, NY
Positive Energy NY works with developers and EPCs on large scale commercial and utility solar projects. They can provide start-to-finish project construction services for your renewable energy needs.
Battlehill Maple
Fort Ann, NY
Located in Fort Ann, NY, Battlehill Maple is one of Washington County's top maple producers, offering maple syrup, maple cream, and additional products.
Camp Happily Ever After - Hadlock Pond Vacation Rental
Fort Ann, NY
This five bedroom, two bath vacation rental has both indoor and outdoor fireplaces inviting you to feel at home in the Adirondacks. Located directly on Hadlock Pond with 100 feet of private waterfront perfect for fishing, swimming, and boating.