Find Ample Outdoor Adventures In Stony Creek, NY
Located in the southern Adirondacks, Stony Creek is a nature-lover's paradise. Featuring miles and miles of public hiking trails, numerous bodies of water, and a wide variety of wildlife, there is something to experience in Stony Creek all year.
The majority of trails in Stony Creek are part of the 124,000 acre Wilcox Lake Wild Forest, and are open to more than just hikers. Snowmobilers and bikers also have the opportunity to enjoy the network, and can travel to the many lakes and ponds throughout the forest.
These water sources are the perfect habitat for fish, making the area ideal for anglers! Other sports available to visitors include deer and bear hunting during the fall sporting season.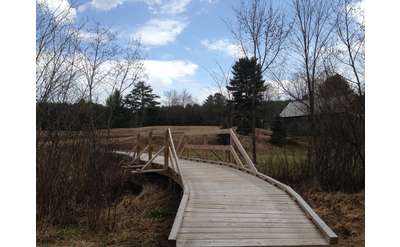 Dean Homestead Museum
Stony Creek, NY
The Dean Homestead Museum is run by the Stony Creek Historical Society and depicts the history of the Dean family and the local area. It is open on select days during the summer.
Stony Creek Chamber of Commerce
Stony Creek, NY
Head to Stony Creek, just 30 miles from Glens Falls and Saratoga Springs! Touted the "Biggest Small Town in NY State", Stony Creek has plenty to offer in the Adirondacks. Find an abundance of recreational activities, as well as dining and shopping.
Stony Creek Loop
Enjoy fun yet slightly challenging terrain along the Stony Creek Loop in the Lake George Region. The 46.3-mile bike trail begins in Lake George, NY and travels to Warrensburg, Stony Creek, Lake Luzerne, Queensbury, and then ends in Lake George.