The Queen Village Of The Adirondacks: Warrensburg
Take pleasure in the turn-of-the-century ambiance of Warrensburg, a Southern Adirondack town and hamlet of the same name, located just five miles northwest of Lake George. Explore the many antique and gift stores, browse the assorted mix of coffee shops and restaurants, and see the Victorian homes that line Main Street. Stay in Victorian bed-and-breakfasts, wilderness cabins, budget-friendly motels, or one of the area's many campgrounds.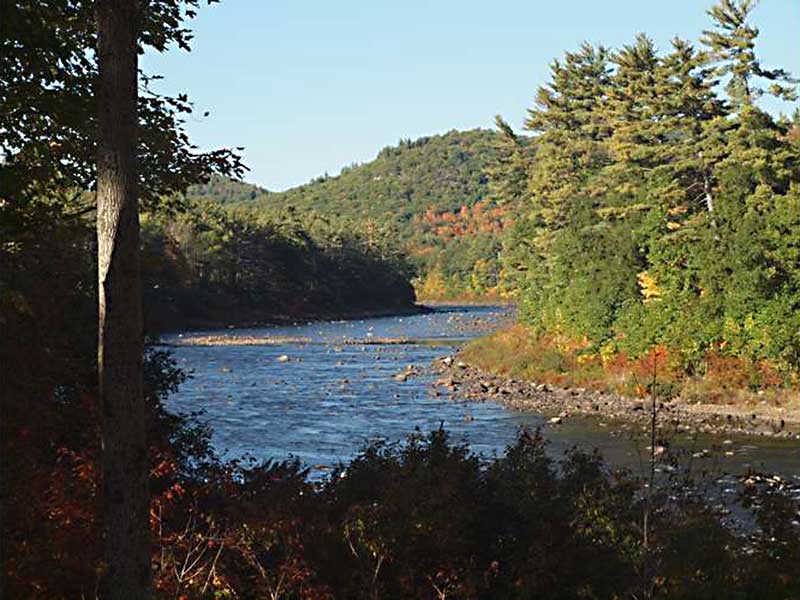 Ready for action? Hike Hackensack Mountain. Go Rafting, kayaking, and canoeing on the Hudson and Schroon Rivers. Ski Hickory, located right in town (when natural snow allows), or treat yourself to a ski vacation at nearby Gore Mountain in North Creek. Hunt, fish, or go horeseback riding through the beautiful mountain scenery.
There are a number of popular events that take place in Warrensburg throughout the year, including the annual Bike Rally in June, the World's Largest Garage Sale in October, which features hundreds of vendors and thousands of visitors, and Christmas in Warrensburgh in December, which brings the whole town together, along with visitors, for a holiday celebration.
There is truly something for everyone to enjoy year-round in this bustling Adirondack community.
Warrensburg, NY Listings
Warrensburg, NY
Located 10 minutes from Lake George, NY, we are the only whitewater rafting company that offers raft trips on both the Sacandaga a...
[+More]
The Glen-Athol Ride is a 21.8-mile bike route that begins in Warrensburg, NY, and follows the Hudson River north to The Glen. The ...
[+More]
Warrensburg, NY
Hackensack Mountain is a small Adirondack mountain located in Warrensbug, NY and rises approximately 1,357 feet....
[+More]
Warrensburg, NY
Dedicated to the economic growth and expansion in the Queen Village of the Adirondacks, Warrensburg NY....
[+More]
The Warrensburg Riverfront Farmers Market runs on Fridays from 3pm to 6pm, June 2 - October 6, 2023. There are festivals, demos, l...
[+More]
Warrensburg, NY
The Warrensburg Recreation Field is a year-round park. In summer, the park offers basketball courts, athletic fields, a well-equip...
[+More]
See the waters of the Southeastern Adirondacks on the Rivers and Lakes Ride! This 41.2-mile cycling route begins in Warrensburg, N...
[+More]
Warrensburg, NY
Located in Warrensburg, Camp Echo Lake is a co-ed overnight camp. Throughout the seven weeks, campers are unplugged from their ele...
[+More]
Warrensburg, NY
Hometown Sewer Service is based in Warrensburg and serves Lake George, Glens Falls, Fort Ann, Hudson Falls, Bolton Landing, Long L...
[+More]
Warrensburg, NY
Curtis Lumber in Warrensburg offers building materials for home improvement projects including treated and untreated lumber, decki...
[+More]
Warrensburg, NY
Bruce Deren Plumbing & Heating operates out of Warrensburg and serves the surrounding area....
[+More]
Warrensburg, NY
4-H in Warren County, NY is a youth organization that teaches essential skills and helps kids and teens ages 5-19 achieve success....
[+More]
Expect the unexpected at this gem of a small town museum. Water-powered industry put native sons in Albany and DC and even brought...
[+More]
Warrensburg, NY
NEPCO products are 100% natural, made from unrefined wood fibers, so they are safe and green. They specialize in eco-friendly, ani...
[+More]