Plan An Excursion To Elizabethtown, NY
Tourism has long since supplanted lumber as the top industry in Elizabethtown. Located at the foot of Hurricane Mountain, with the Boquet River streaming through town, the most popular time to visit Elizabethtown is from the spring through the fall.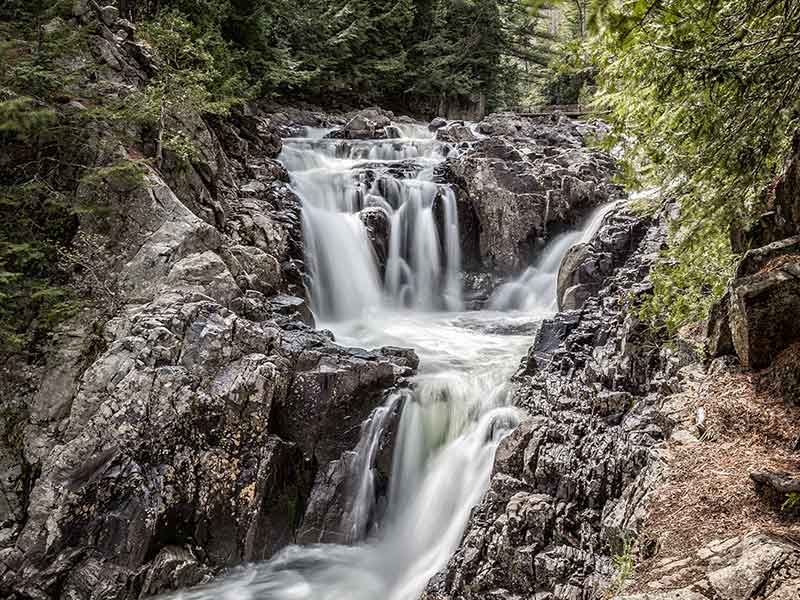 Photo by Mobilus In Mobili, CC BY-SA 2.0
It is during this peak time that the river offers excellent conditions for those who want to venture out in a canoe or kayak. And due to it being stocked by county and state officials, the Boquet River gives fishermen a tremendous opportunity to catch rainbow, speckled, and brown trout. South of Elizabethtown is Split Rock Falls, an area of the Boquet River with a series of beautiful waterfalls and deep pools, which are naturally created due to significant drop-offs.
The outdoor recreation season doesn't end when the first snow falls. With plenty of activities to please the entire family, including public skating, hunting, hiking, cross country skiing, and snowshoeing, many visitors take the time to enjoy what winter in Elizabethtown has to offer.
When choosing a place to stay, there is no shortage of lodging options for those who prefer the authentic atmosphere of the old Adirondacks. And as with many accommodations in the Adirondacks, a fireplace is typically on guests' must-have list.
When out and about in Elizabethtown, take a walk down to the Adirondack History Museum (open late May - mid-October), where you can see artifacts from over two centuries of life in the region. You can also explore a 58-foot fire tower that has been constructed on the museum's grounds using portions of two historic towers.
Elizabethtown, NY Listings