Ready to Pop the Question? Check Out Unique Places to Propose in the Adirondacks
Do you and your partner love the Adirondacks? Whether you're locals or visitors, if you're considering proposing check out one of the below suggestions for prime places in the region.
Special Places to Propose in the Adirondacks
Lapland Lake Nordic Vacation Center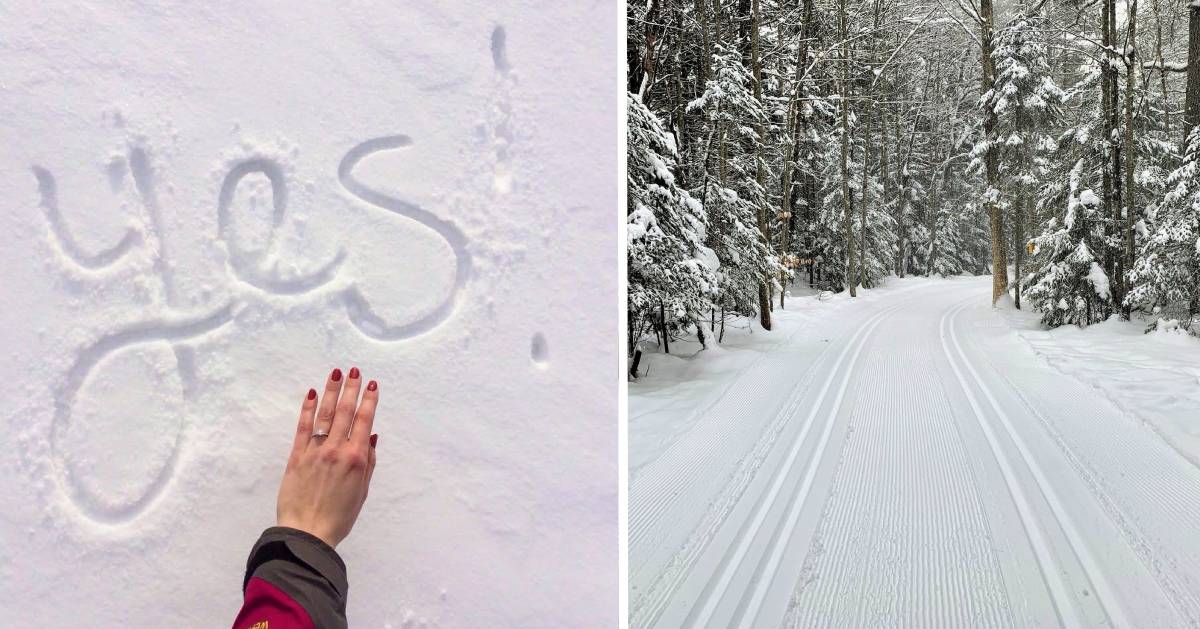 Lapland Lake Nordic Vacation Center in Northville offer gorgeous, groomed trails for cross-country skiing and snowshoeing, they provide rentals, and they also have on-site lodging so you can plan an entire romantic weekend around your proposal. Make sure to book a return trip for the summer to enjoy hiking and mountain biking!
Learn about their lodging options »
Adirondack Fire Towers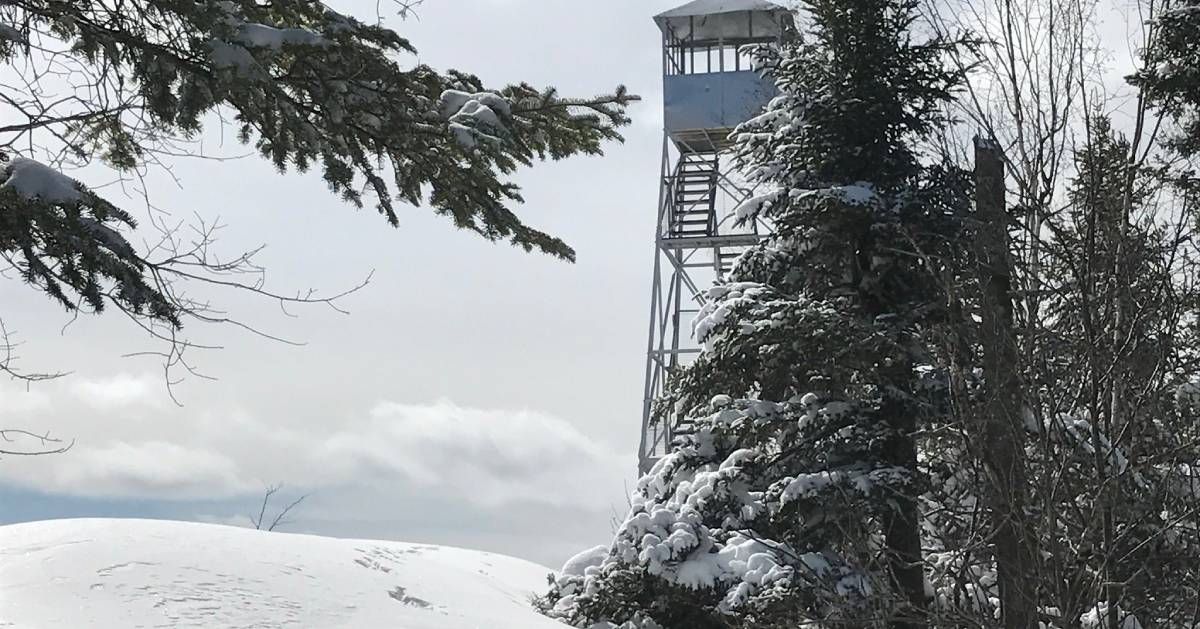 Please note, it's advised not to climb the fire towers during the winter for safety reasons.
The Adirondack Park has a rich history of fire towers, which eventually declined thanks to advances in technology. Although they're no longer used to observe smoke and wildfires, 34 of the original 57 steel towers still stand today. Combine a romantic hike with a fire tower climb for a proposal with panoramic views.
Read about the history of Adirondack fire towers »
Check out the Fire Tower Hiking Challenge »
Gore Mountain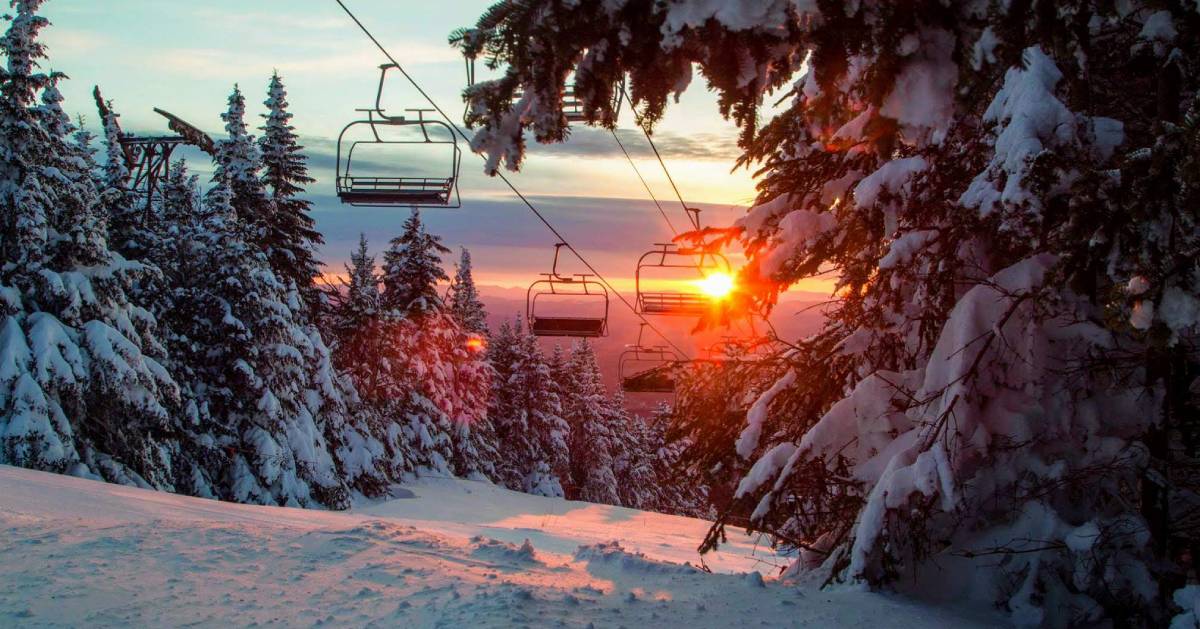 Stunning winter landscapes. Top notch skiing. A romantic gondola ride - in the winter, or fall! Regardless of what time of year you decide to propose you'll have stunning views at Gore Mountain in North Creek. And, bonus: They also host weddings, so if the proposal spot goes over well you could keep the theme going for your nuptials!
High Falls Gorge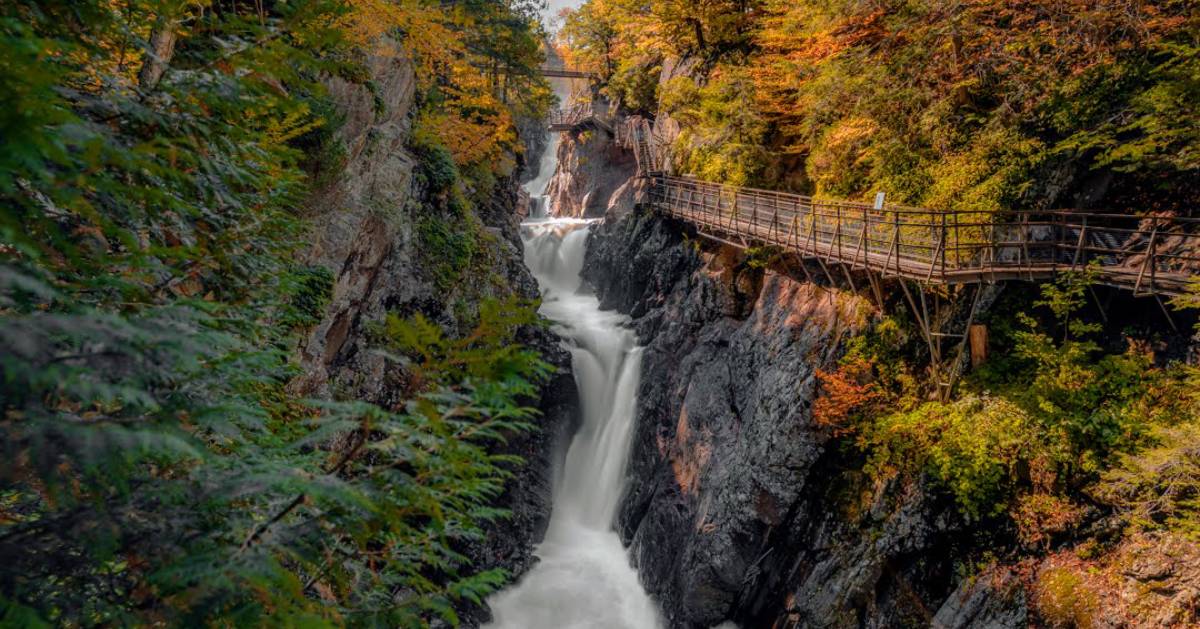 High Falls Gorge is a 30 minute walk with a whopping four waterfalls. This is a privately owned nature park in Wilmington and they're open year-round. High Falls Gorge presents a vastly different experience depending on the season, so check out their info and decide an optimal time for you and your partner to visit.
Get details on the four seasons at High Falls Gorge »
Hot Air Balloon Ride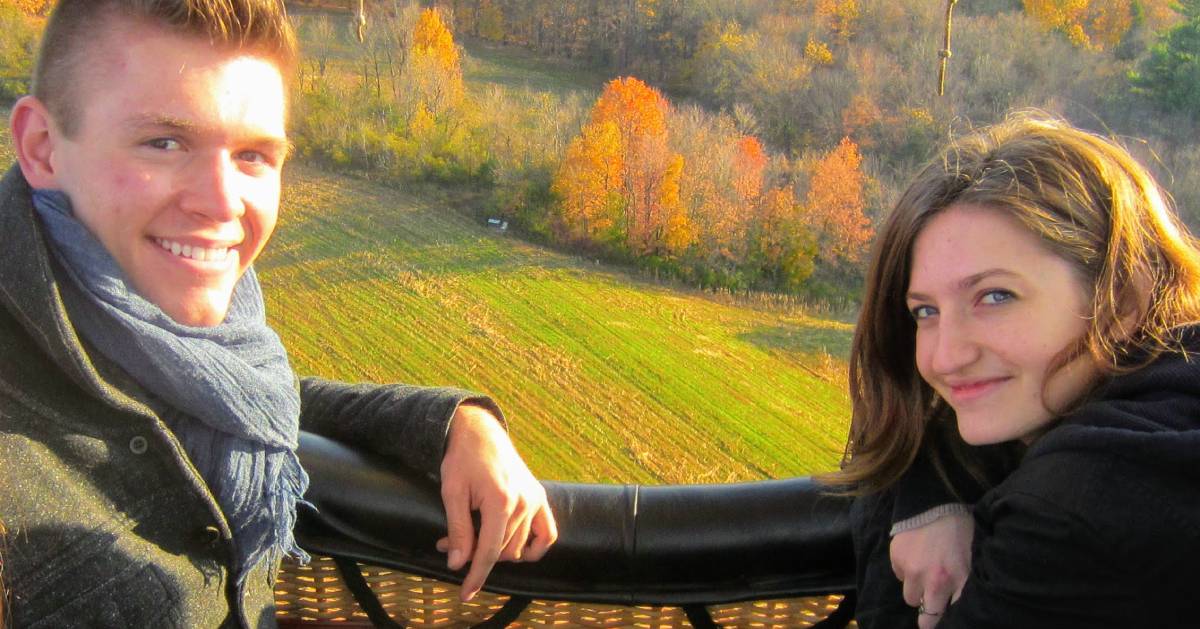 A hot air balloon proposal is about as romantic as you can get, and hot air ballooning is highly popular in the Adirondack region. Check out Adirondack Balloon Flights by SunKiss Ballooning, who offer hot air balloon rides in the Adirondacks, Lake George, and Saratoga Springs areas. Google "hot air balloon themed wedding" for ideas on how to keep the ballooning love going on your big day!
See options and book your balloon flight »
The High Peaks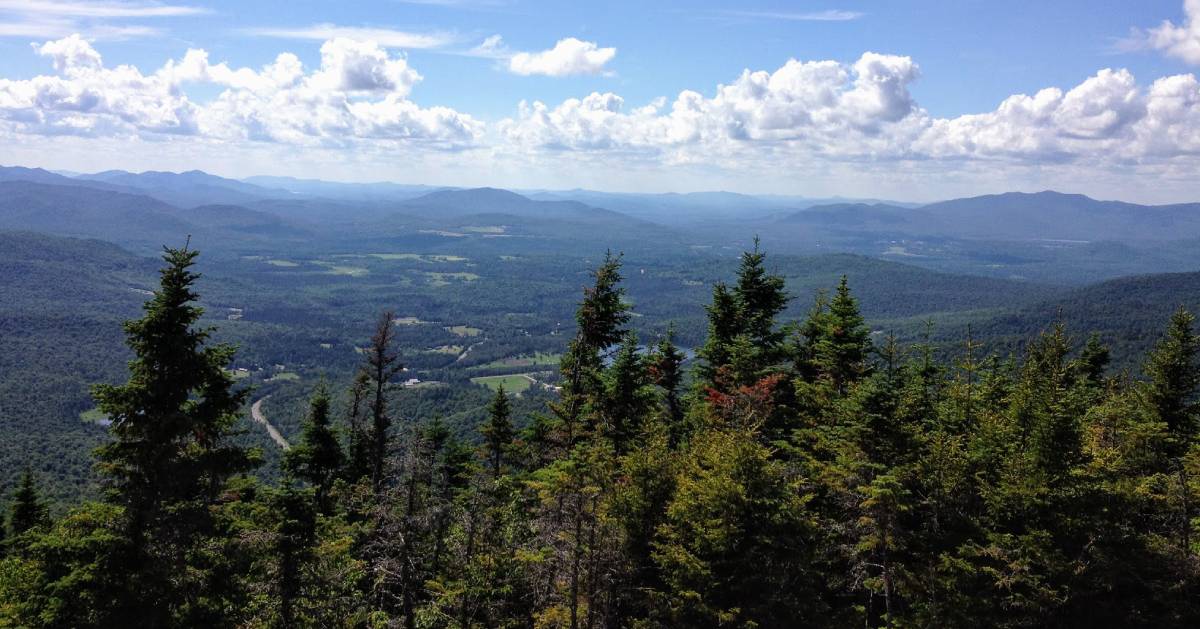 Cascade Mountain, photo credit: Laurie Tewksbury, licensed by CC BY-SA 2.0
How cool would it be to say you got engaged on a High Peak? If you're a hiking couple, summit a new High Peak together or revisit an old favorite. If you want the mountain view but not the hike Whiteface Mountain has both a driving road and the Cloudsplitter Gondola, which takes riders to the top of Little Whiteface.
Cascade Mountain, pictured above, is considered one of the easier High Peaks hikes but is highly popular for that reason. Parking can be a problem, so arrive early if you go with that option.
View a list of the High Peaks »
McCauley Mountain Ski Center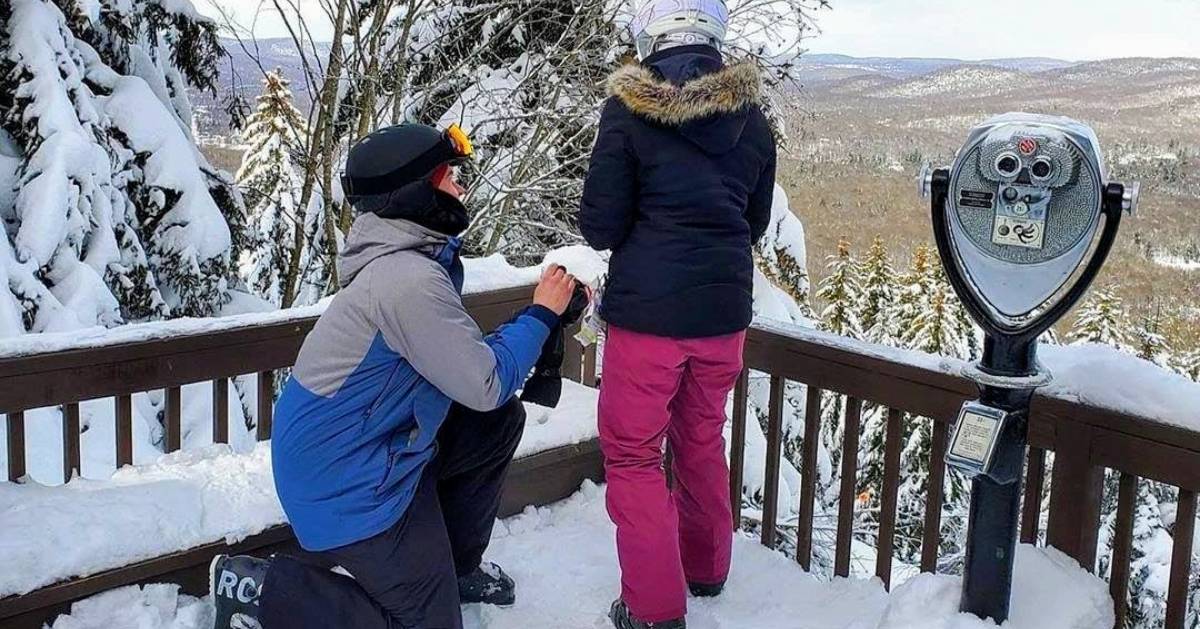 For a smaller-mountain feel compared to Gore, check out McCauley Mountain Ski Center in Old Forge. They have 21 trails for all ski levels with a scenic lift open in the summer and fall. Although it's not a massive mountain it still has a 633-foot vertical drop. And, you'll have no shortage of opportunities to find a serene, scenic spot to get down on one knee!
Raquette Lake Navigation Company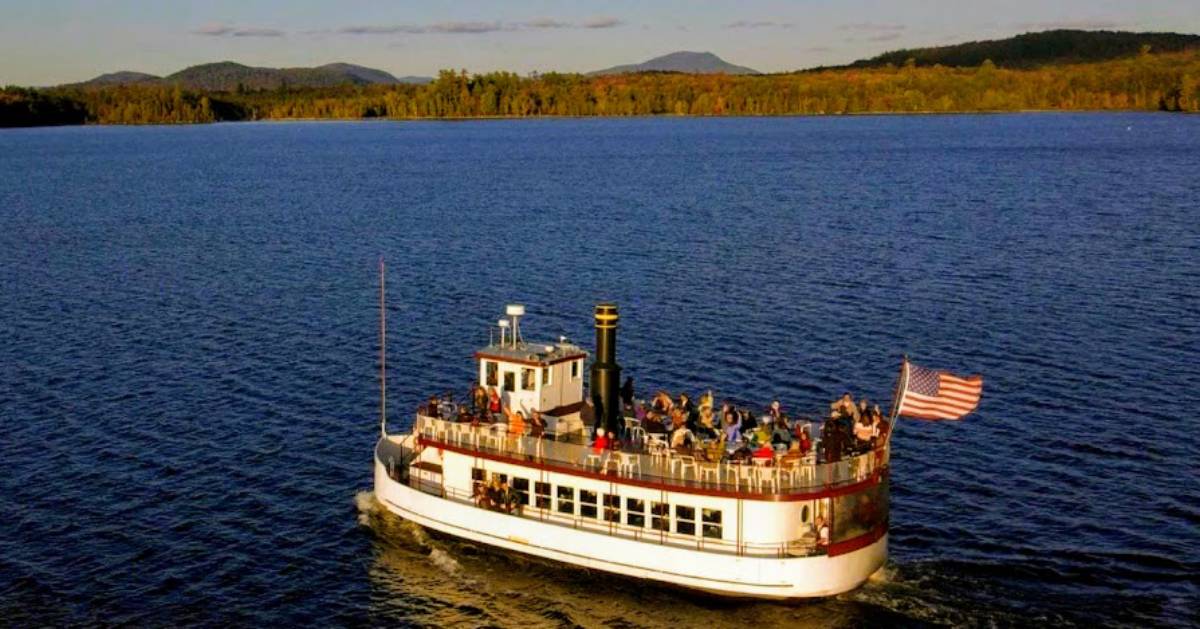 The Raquette Lake Navigation Company hosts dining cruises fit for foodie couples and sightseeing tours that include some historical commentary along with stunning views. Cruises are offered from June through October. If you time it right you could even propose at sunset!
By a Waterfall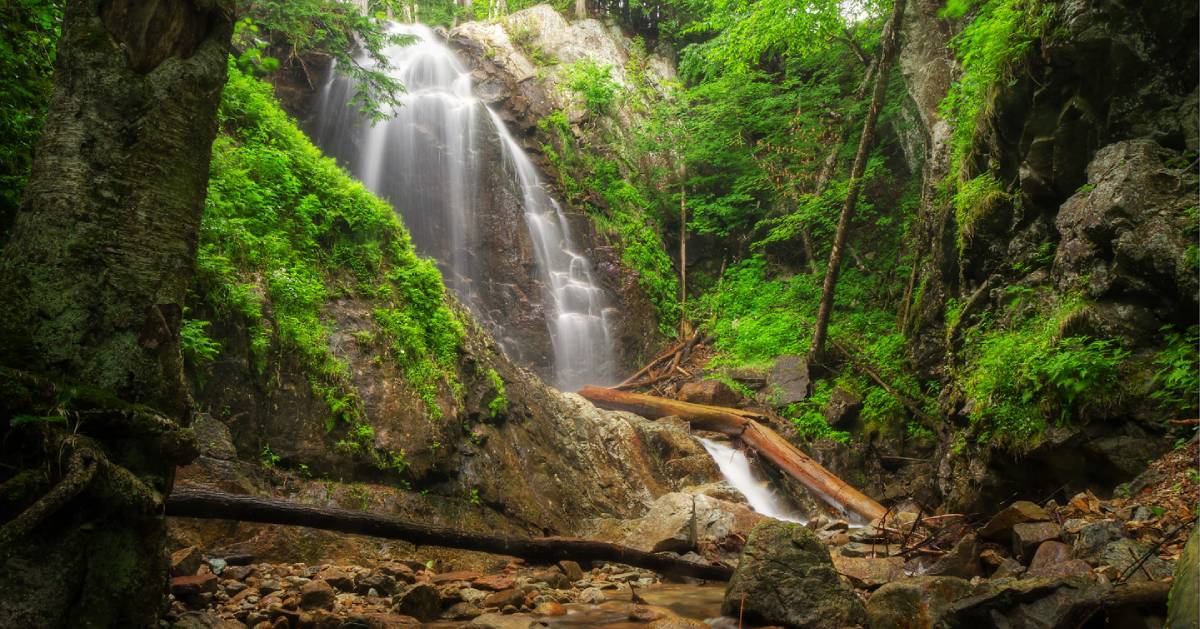 Stag Brook Falls, photo credit: John Haywood
The Adirondack Park is home to some breathtaking waterfalls, if you know where to find them. While some require a long and strenuous hike and should only be attempted by experienced outdoor recreationalists, others are just off the beaten path.
Stag Brook Falls, pictured above, can be accessed by the trail at Whiteface Mountain (this is not available when the mountain is open for skiing). The largest of the falls isn't too far along the trail.
Camp Santanoni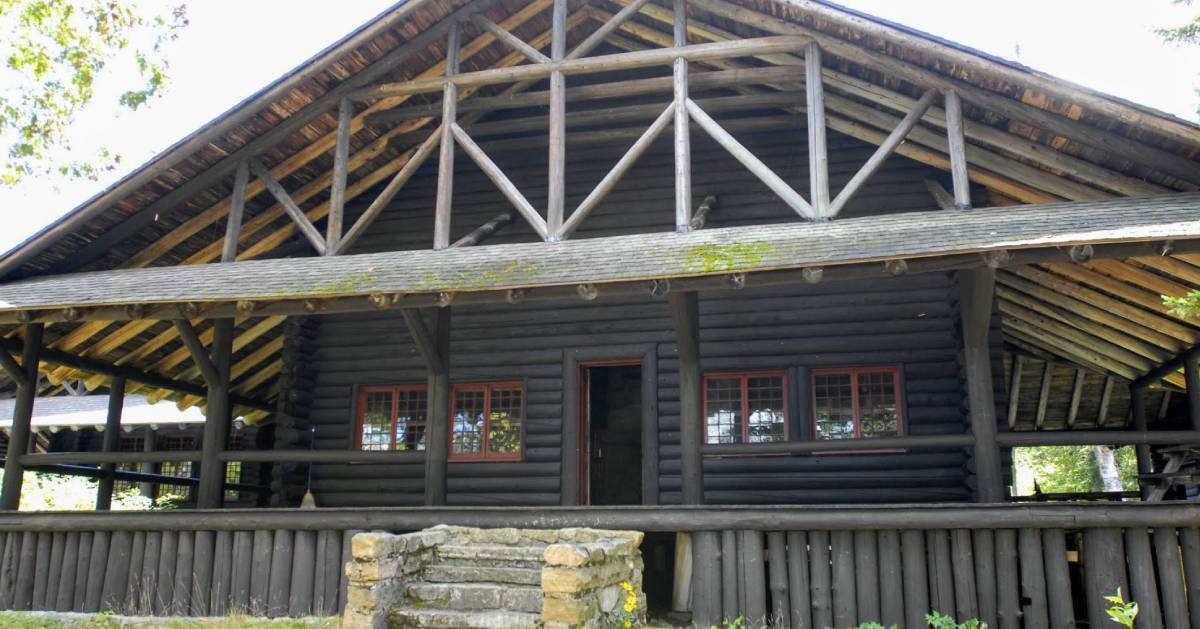 Camp Santanoni is one of the last remaining Adirondack Great Camps. You can hike in (about 5 miles) or arrange to take a horse and wagon. The trail is open to cyclists, hikers, and horseback riders. In the winter, you can cross-country ski or snowshoe in to the camp during designated Winter Weekends. This is a great proposal spot for history buffs!
Learn more about Camp Santanoni »
Check out more Adirondack Great Camps »
Some Tips to Think About Beforehand
Public VS Private
You (hopefully) know your partner pretty well by now, so it should be pretty easy to decide if you're going to do a public or private proposal, or something in between. Remember, you and your partner are going to be the center of attention, so make sure you are both comfortable with that! If not, a private proposal will be much more comfortable and meaningful.
An Eye to the Past - Or Future
Where you propose is always going to have special meaning. Whether you choose somewhere that already has lots of good memories or a brand new spot that you'll remember forever, the location of your proposal is important. It doesn't have to be flashy, but make the location count!
Ask for Help
Your partner's best friend knows all the details you're currently fretting over. (How are you supposed to know their ring size?) Don't be afraid to ask for help - that's what best friends are for. Plus, a group outing might just put your partner off the scent of your proposal.
What Happens Next - Wedding Planning!
When the proposal is behind you and the engagement is on, it's time to start thinking about the wedding itself.