The Best 48-Hour Snowy Itinerary for Your Winter Weekend in the Adirondacks
Did you sleep with your pajamas on inside out as a kid, in hopes it would snow enough for a day off school? Are you the first to run outside with the kids to get a snowman started? Do you still feel that spark of excitement when you know snow is in the air?
If you answered yes to any of these questions then we have the ultimate winter weekend itinerary for you. Come and experience the magic - and adventure! - of a snowy getaway in the ADK.
Friday Night: Get Settled Into Luxurious Lodging at the Center of All the Snowy Action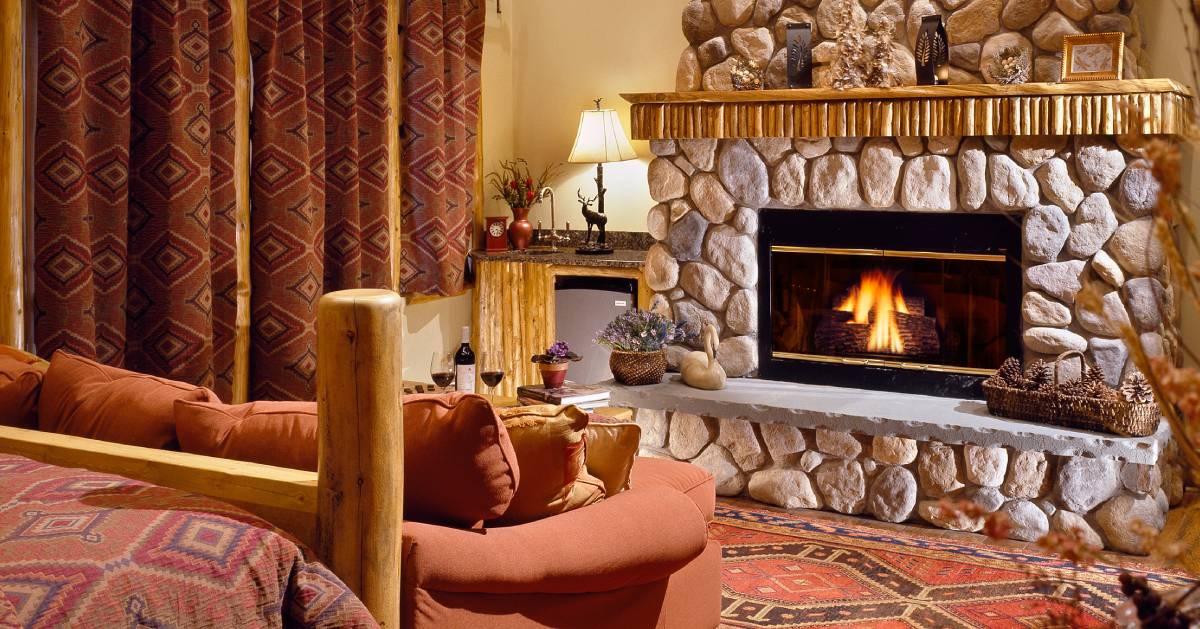 We have two lodging suggestions for this wintry mini vacation, and they're both in Chestertown, conveniently located close to snow-filled activities. The Fern Lodge, pictured above, is a sought-after Adirondack accommodation that couples love for anniversary celebrations and special occasions.
Then there's Friends Lake Inn, another super-cozy option for any couple or traveling pair with tons of amenities like Jacuzzi tubs, steam showers, and fireplaces - all of which you're likely to appreciate after a day out and about in the snow. Which by the way, you can enjoy on-site at Friends Lake Inn (more on this in a moment!).
View The Fern Lodge's packages, including an Adirondack Winter Romance package »
See all the details on various room options at Friends Lake Inn »
Saturday Morning: Find Sensational Snowshoeing Close By (or On-Site!)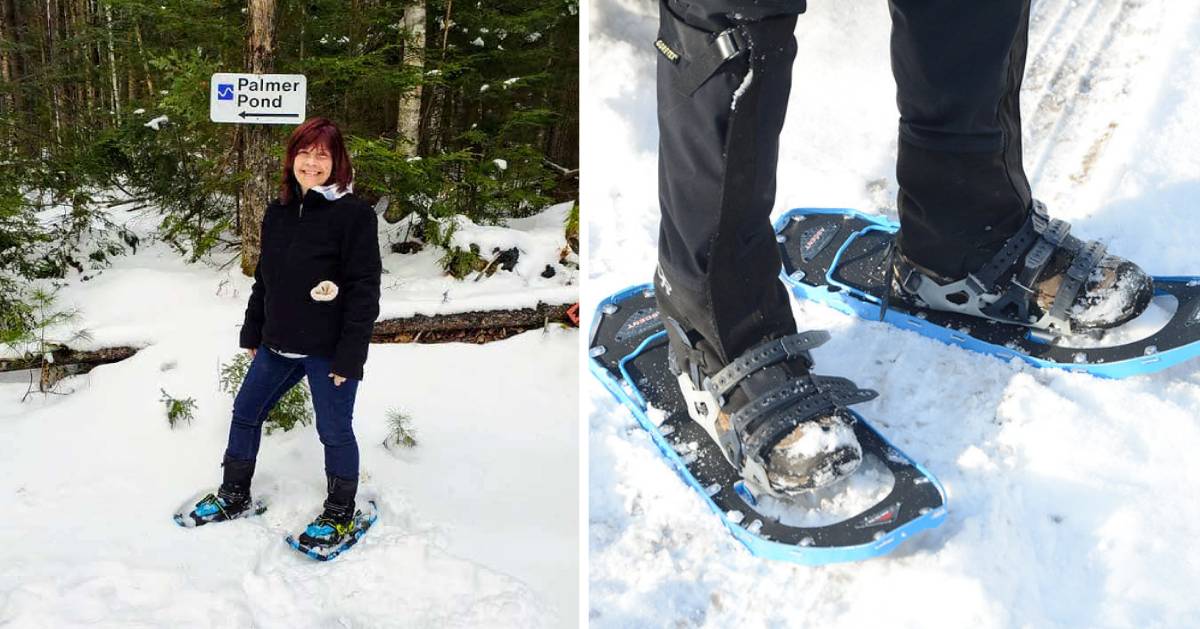 Friends Lake Inn has private trails on their property and snowshoes for guests to use, so you don't need to wander far in the morning to get your snowy adventure on!
If you opt for the Fern Lodge you can use the snowshoes they have available for guests and check out the Caroline Fish Memorial Trail, a multi-use trail known to be excellent for snowshoeing.
You can also find snowshoe rentals at Beaver Brook Outfitters about 15 minutes away in Wevertown, or see the link below for more snowshoeing options and places to rent from.
Get all the details on snowshoeing in the Adirondacks »
Alternative Lodging Option With Spectacular On-Site Winter Activities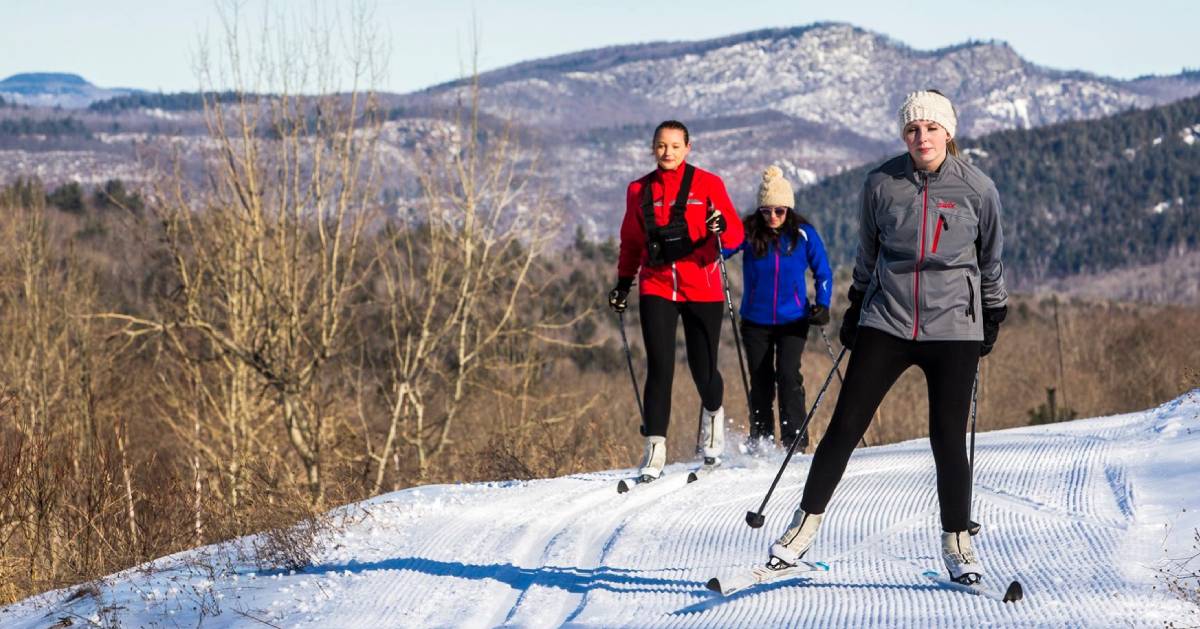 We'd be remiss not to mention Garnet Hill Lodge, about 30 minutes from Chestertown in North River. They have on-site lodging, on-site skiing, snowshoeing, fat tire biking, an on-site restaurant, and on-site rentals to boot. Check them out as another lodging option to consider, or, make use of their Outdoor Center to rent your gear and find gorgeous, groomed trails.
Saturday Afternoon: Take a Leisurely Drive Around Brant Lake & Stop for Lunch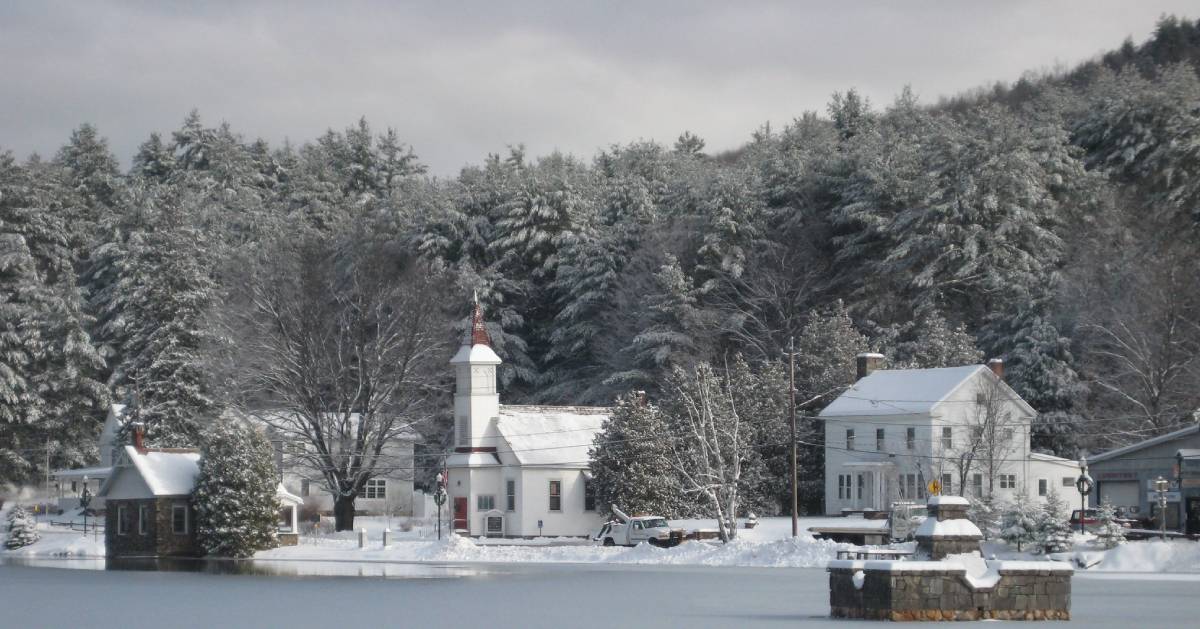 Photo credit: TheCooper04, licensed by CC BY 2.0
After your morning snowshoeing expedition head east from Chestertown on Route 8 towards Brant Lake. If the weather isn't too bad we suggest taking a scenic drive around the lake, which will take about 30 minutes. End your drive back in Chestertown and grab lunch at Main Street Ice Cream Parlor. Despite the name they have much more than ice cream and are open year-round, 8am to 3pm on Saturdays.
Saturday Late Afternoon: If You Didn't Already, Check Out Dynamite Hill Recreation Area for More Winter Fun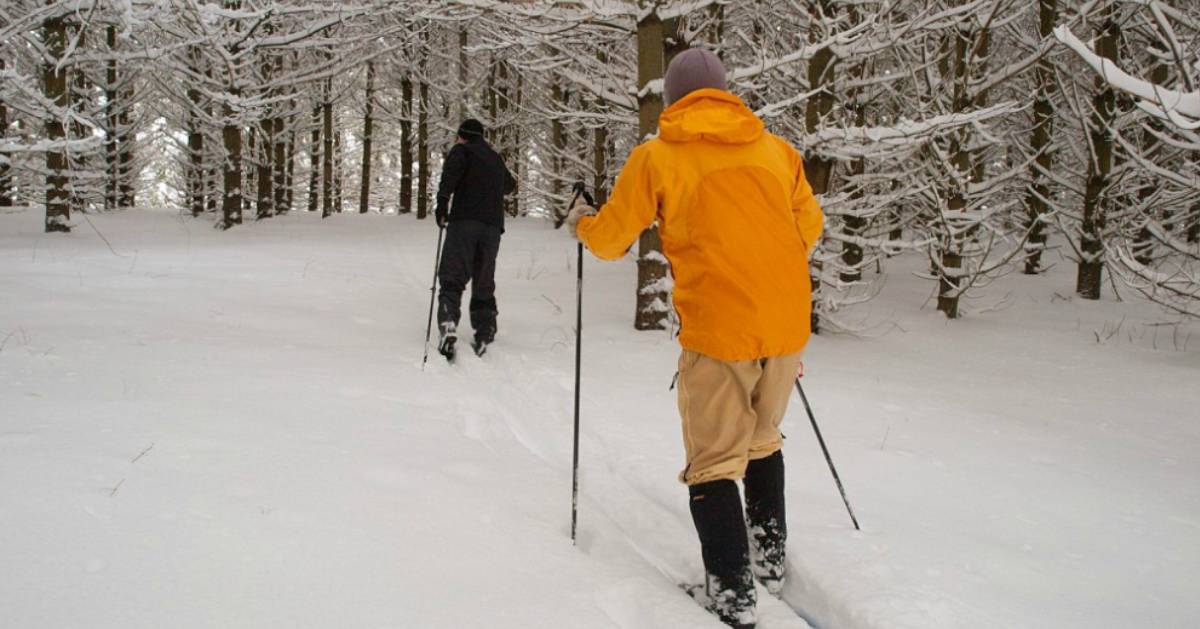 If you snowshoed along the Caroline Fish Memorial Trail you may have already visited Dynamite Hill Recreation Center, which the trail leads to. If you didn't yet, you should check out this well-known recreation area that offers cross-country skiing, snowshoeing, sledding, tubing, ice skating, and much more - for free. They just don't have equipment to rent, so you'll want to plan ahead with anything you need.
Want to go downhill skiing instead? Browse ski resorts in the ADK »
Saturday Night: Enjoy a Solid Meal at an Authentic Adirondack Restaurant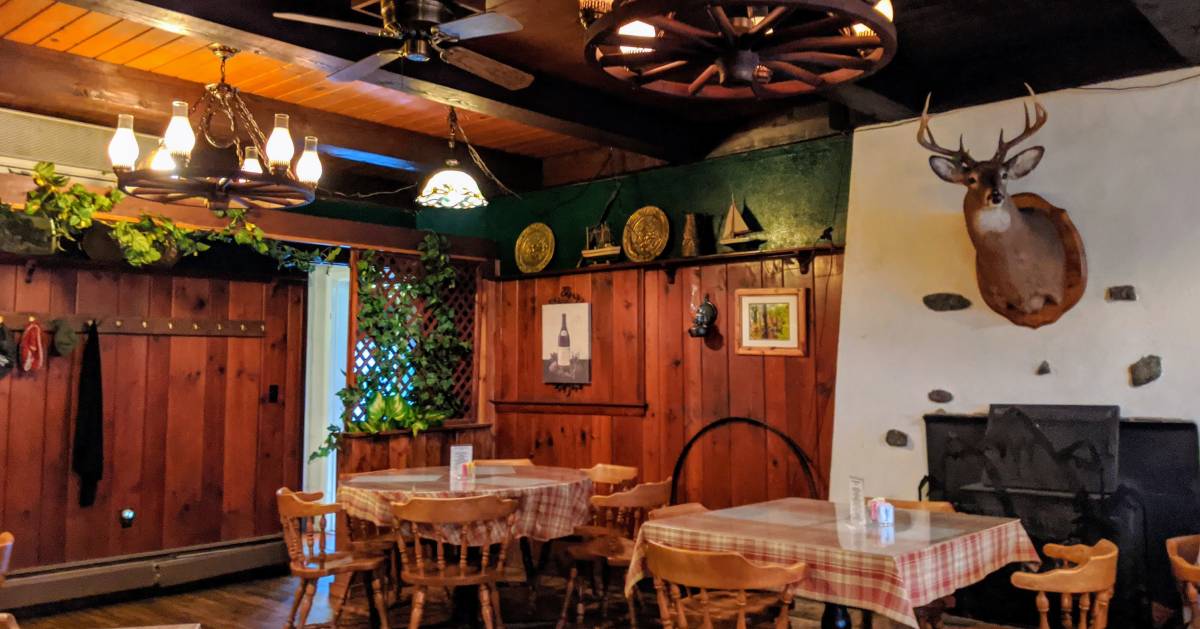 OP Frederick's in Chestertown has that authentic Adirondack cabin feel many seek out on getaways to the area. Although this restaurant is enjoyable year-round you can especially appreciate the warm fireplace and welcoming atmosphere after a day out on the snowy trails.
Try something new with their raved-about duck burritos, or stick to burgers, steak, or salmon. They also have a to-die-for French onion soup which could really warm your bones.
Find more cozy restaurants and bars »
Sunday Morning & Afternoon: Pick Your Next Snowy Adventure: Sleigh Rides or Snowmobiling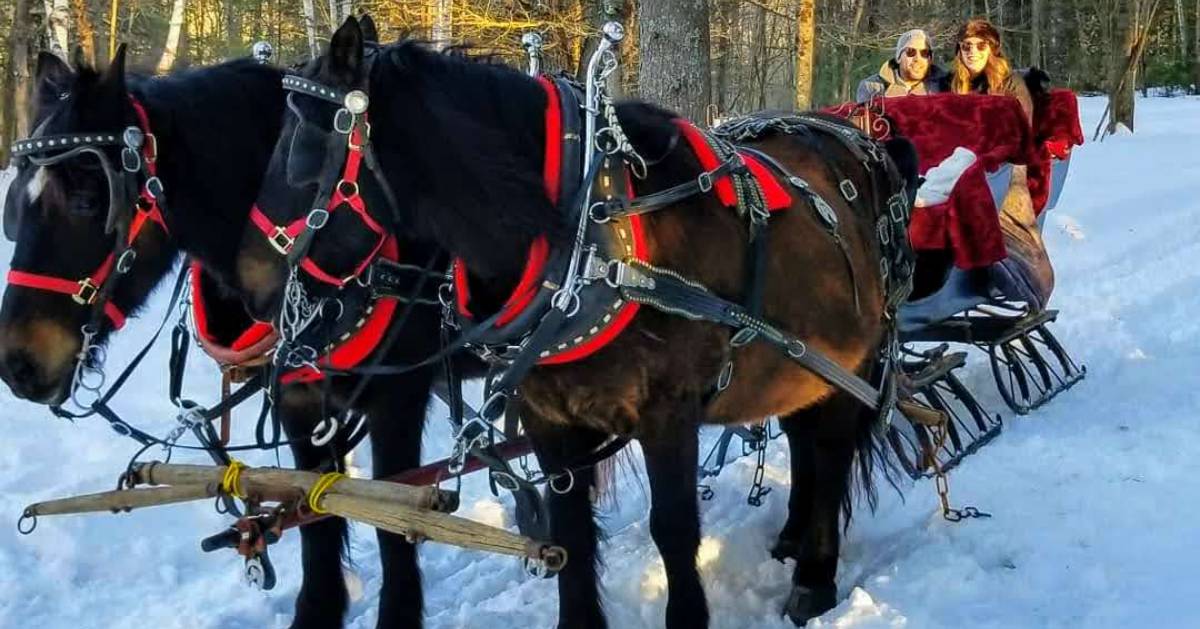 You've snowshoed, and perhaps even cross-country skied. Maybe you channelled your inner child at Dynamite Hill and experienced the wholesome thrill of sledding. Are there any more snowy activities to be had? You bet!
Depending on how much you exert yourself on Saturday, you can opt for a relaxing sleigh ride in the Adirondacks with Circle B Ranch, open at 12pm on Sundays, or, you could try snowmobiling. Yes, even if you've never done so before - with C+C Snowmobile Tours, which opens at 9am.
Both of these quintessential Adirondack winter activities are based in Chestertown. Just check out their respective websites and options to book a sleigh ride or a snowmobile tour ahead of time.
Sunday Late Afternoon & Evening: Treat Yourself to Comfort Food at a Bolton Landing Gem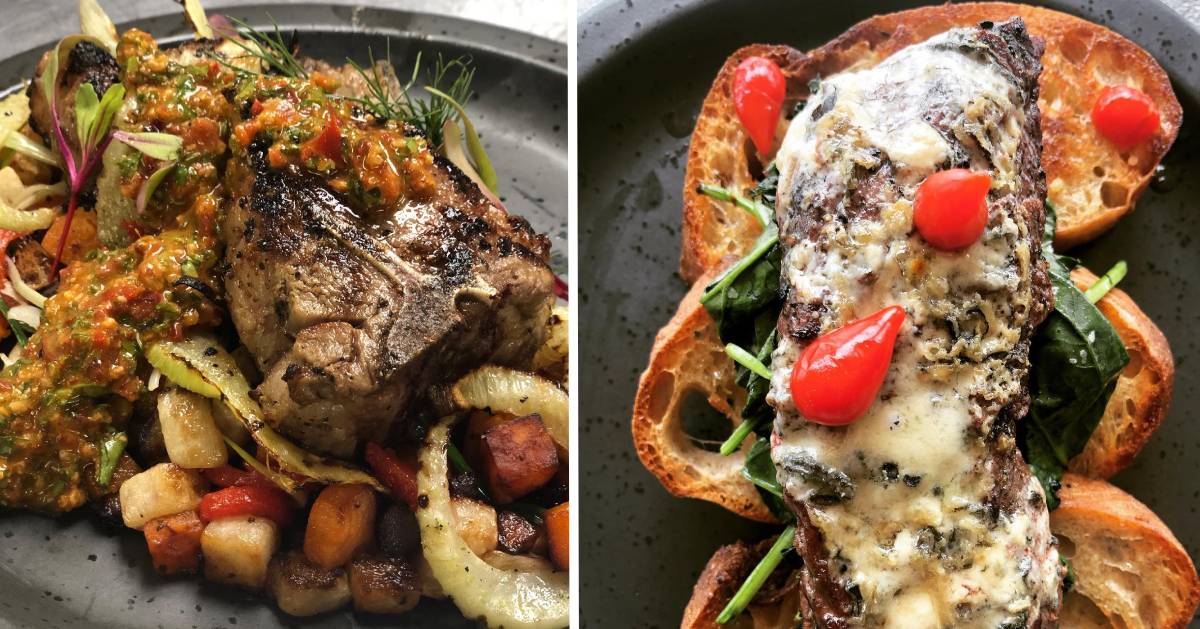 Make your way to Bolton Landing, about 20 minutes from Chestertown, to end the weekend right at a restaurant with fabulous food and a roaring fireplace. Frederick's Restaurant & Lounge (not to be confused with OP Frederick's!) offers complementary soup in the winter and their robust menu has everything from chicken parmesan to a half pound ground sirloin burger to pizza. Folks especially love their chicken wings!
Bonus: If you're heading home Sunday evening to the Capital Region or points south from the Adirondacks, Bolton Landing will be right on the way. Drive safely and come back to the ADK soon!