Interested in Ice Climbing in the Adirondacks? Read Up on Safety, Where to Go & More
Looking to get vertical this winter in the Adirondack Park? It's time to take on the adventure of ice climbing! The Adirondacks offer amazing ice climbing challenges for people willing to give it a shot.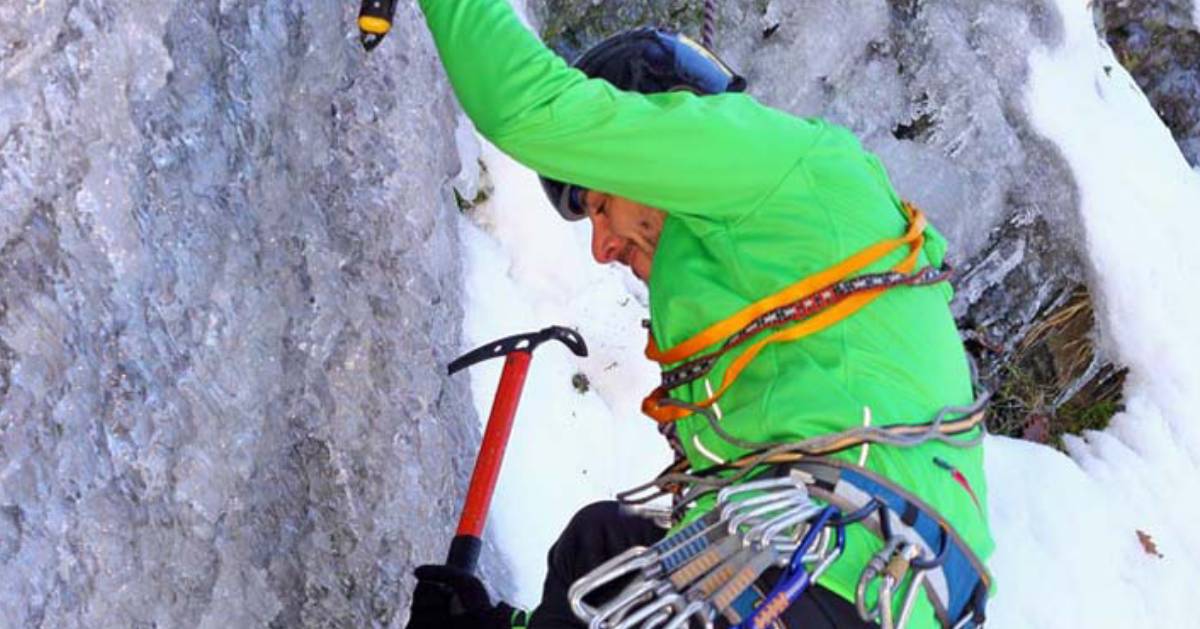 What is Ice Climbing?
Ice climbing is a winter activity that involves ascending inclined ice formations, such as crevices and cliffs covered in ice. Think rock climbing, just on ice! Ice climbing is different from mixed climbing, which involves both ice climbing and rock climbing.
How Can I Ice Climb Safely?
Ice climbing is a potentially dangerous activity, so being prepared is a top priority to ensure your safety. If you're just starting out, then the number one tip to keep in mind is to go with a friend or someone who has ice climbed before. Teaming up for an ice climbing adventure will be safer and more fun.
Make sure you have all the necessary ice climbing gear, including glacier glasses, gloves, an ice tool leash, ice axes, hammers, and crampons/proper footwear. Once you have everything, the next step is to make sure you know how to ice climb correctly.
Do some research on how to use each tool and then practice on a small inclined ice formation first. It's also essential to assess the weather conditions and map out your route before you take on the challenge. Plan ahead, and let someone know that you're going ice climbing.
When is the Best Time to Ice Climb?
The best time to go ice climbing in the Adirondacks is from late November through mid-spring. Of course, this depends on how much ice has formed in different regions of the park.
Where Can I Go Ice Climbing in the Adirondacks?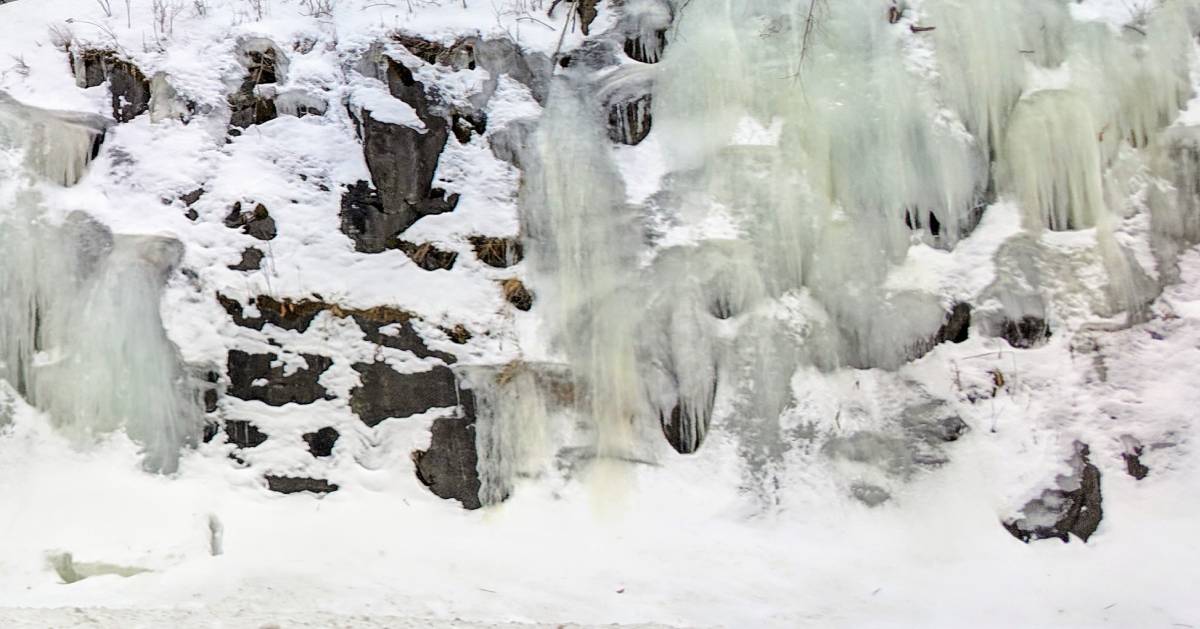 Below, you'll find a list of some ice climbing hotspots in the Adirondacks.
Keene & Keene Valley
Adirondack Mountain Guides - Owls Head Lane, Keene
Chapel Pond Area - Rte 73, Keene Valley
Gothics (North Face) - Rte 73, Keene Valley
Wilmington & Lake Placid
Multiplication Gully - Rte 86, Wilmington
Wilmington Peak (Slide Approach) - Bonnieview Rd, Wilmington
North Face of Pitchoff - Old Mountain Rd, Lake Placid
Cascade Pass - Rte 73, Lake Placid
High Peaks Mountain Guides (Guide Service) - 2739 Main St, Lake Placid
Eastern Mountain Sports Climbing Schools (Guide Service) - 2453 Main St, Lake Placid
Other Tips to Check Out
If you are unsure of your climbing skills, enroll in a climbing school and/or hire a guide. A few hours of instruction will be worth every penny when you are hanging off an icy incline. Adirondack Rock and River Guide Service in Keene is one such company that offers guided ice climbs.
Always climb with others until you feel skilled enough to solo climb.
Make sure someone knows where you planned to climb and when you planned to finish.
Pack energy food, water, and emergency supplies just as you would on a hike.
Source: http://www.lakeplacid.com/do/outdoors/winterspring/ice-climbing/