Adirondack Ice Safety Infographics
Heading out to Lake Champlain, Lake Placid, Lake George, or another frozen location for winter fun? Whether you're walking out on a lake for some ice fishing, pulling up in a snowmobile, or trying your hand at ice skating, you should know the basics of ice safety.
Ice safety information can keep you and your friends and family safe. Take a look at the infographics below to better visualize safe and unsafe ice.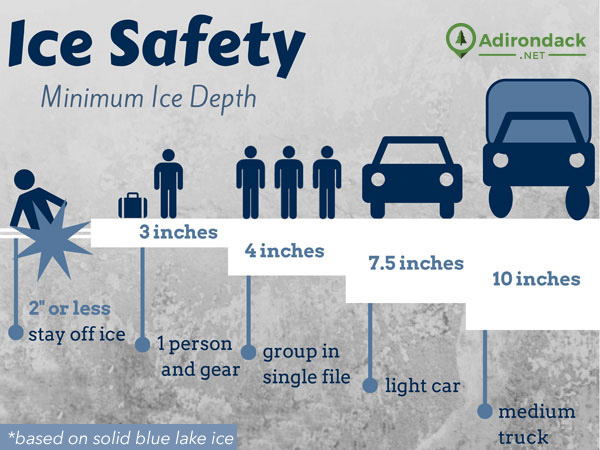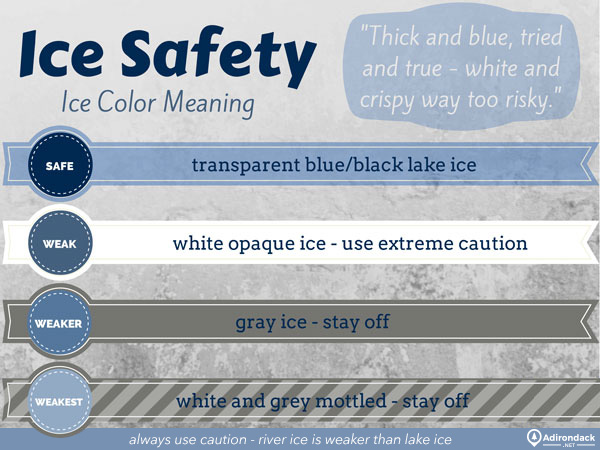 « Back to the Winter Hiking Guide