Hidden in Plain Sight - Visit 8 Adirondack Winter Attractions You Might Not Think Of
Think you've seen it all in the Adirondack Park? Winter brings a whole new world of possibilities for fun and adventure - check out eight of the most overlooked winter attractions that are worth a visit.
Explore the Spectacular Ausable Chasm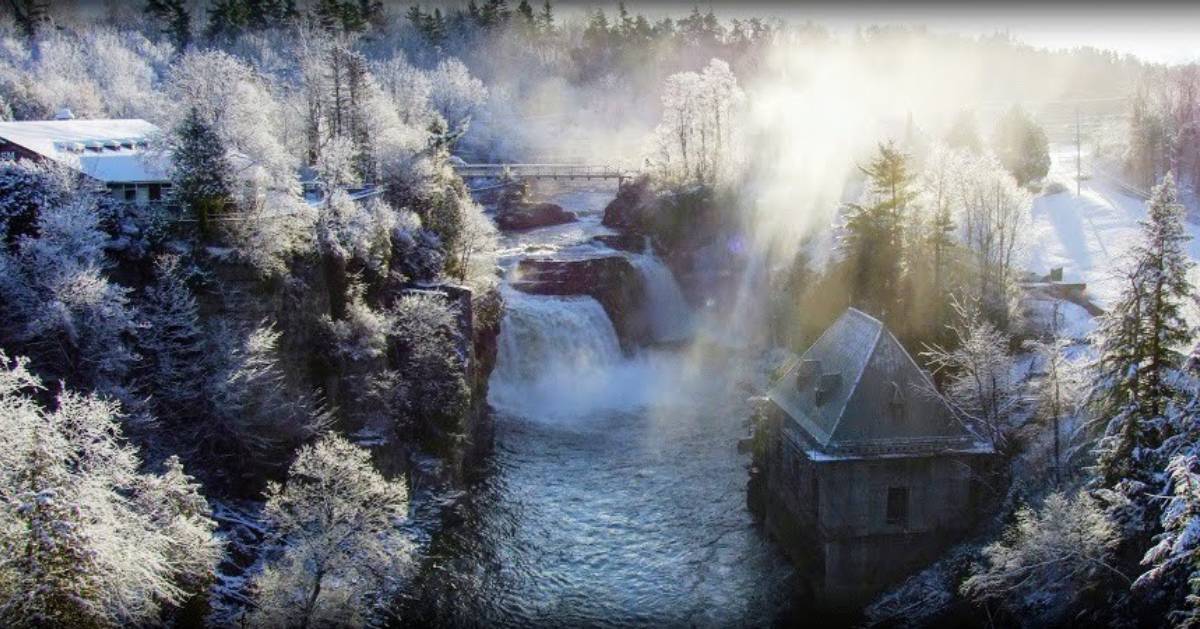 Since 1870, Ausable Chasm in the northeastern Adirondacks has been one of the most popular natural attractions for summer visitors. Now, you can travel to the "Grand Canyon of the Adirondacks" in winter and go on a one-of-a-kind tour.
Experience amazing scenery and tranquility as you view the gigantic icicles, a chasm blanketed in snow, and unique rock and ice formations. Both guided and self-guided winter tours are options; snowshoes and ice cleats are available to rent if you do not have your own.
Ride Snowmobile Trails at the Moose River Plains Complex & Other Hotspots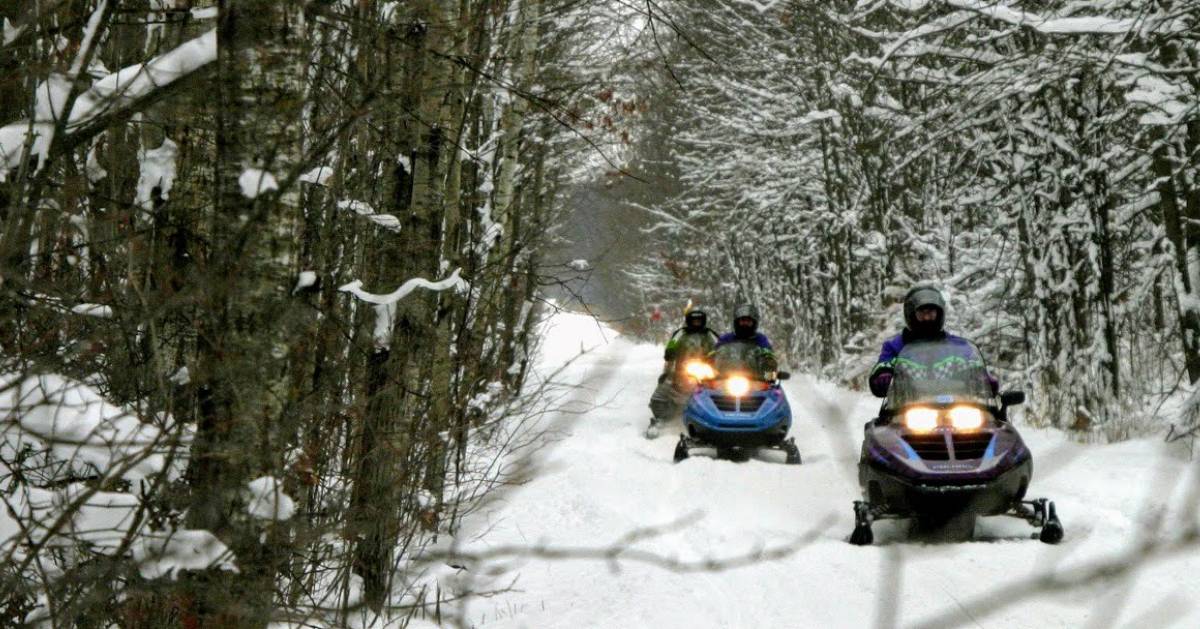 There's a reason why many refer to the Western Adirondacks as a snowmobiler's paradise. When snow blankets the ground and transforms the area into a winter wonderland, a huge number of snowmobile trails open up to the public. One of the top sites to know about is the Moose River Plains Complex, that features 79,487 acres of Adirondack Preserve Land.
In total, there are about 73 miles of snowmobile routes throughout the entire complex that snowmobilers (and cross-country skiers and snowshoers) are welcome to use. The network also connects to secondary trails that link to Indian Lake, Inlet, and Raquette Lake, which makes it quite accessible for riders.
CHECK OUT C+C ADIRONDACK SNOWMOBILE TOURS
Ski the Slopes at McCauley Mountain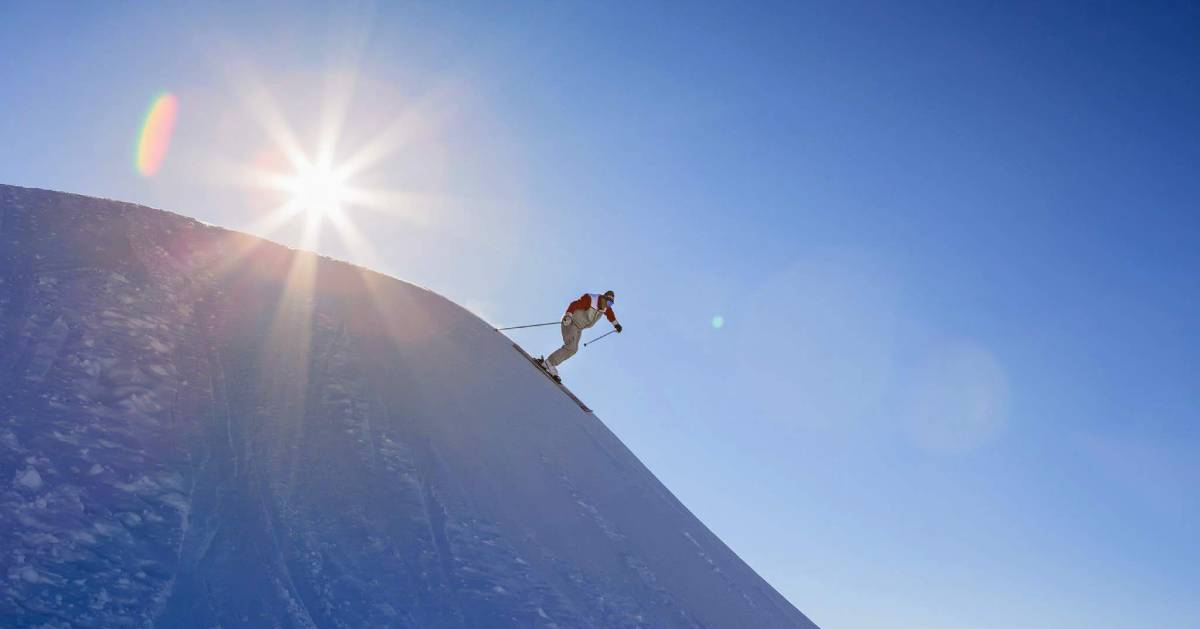 To the west of the popular High Peaks Region of the Adirondacks lies McCauley Mountain Ski Area in Old Forge. Compared to other ski resorts, this peak offers big skiing in a small package. The mountain features a 633-foot vertical foot drop, an altitude of 2,200 feet, and 21 different ski trails. Visitors spend less time in waiting lines and more time on the slopes thanks to the two T-bar tows, two rope tows, and one double chairlift.
VIEW MCCAULEY MOUNTAIN'S RATES & HOURS
Begin Your XC Ski or Snowshoe Adventure at Lapland Lake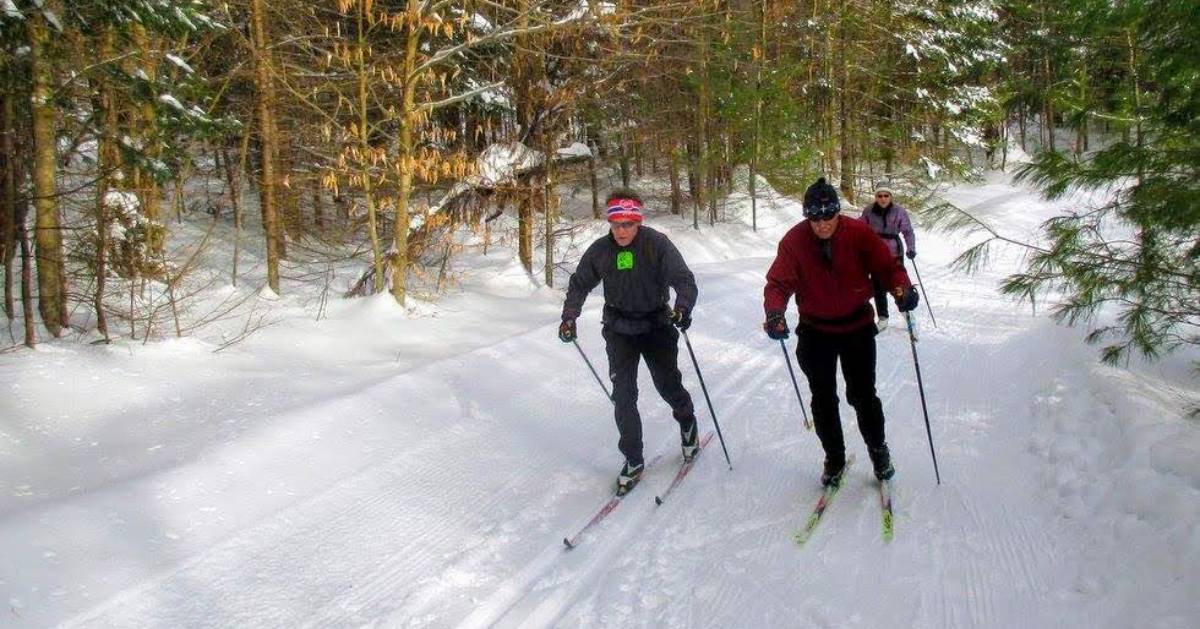 Nestled away in Northville, Lapland Lake is a year-round Southern Adirondack resort that offers a "Touch of Finland." The property is home to a wide range of cottages and a Cross-Country Ski Center that is open to guests and visitors.Designed by former U.S. Olympic skier Olavi Hirvonen, the Lapland Lake Cross-Country Ski Center features a superb trail system through the surrounding woods.
Most of the groomed trails are one-way, giving cross-country skiers a uniquely peaceful experience. Not only that, but snowshoers are able to tackle roughly 12 kilometers of ungroomed, marked, and mapped terrain across rolling hills and thick forests. Rentals, lessons, and more are available!
SEE CURRENT TRAIL CONDITIONS AT LAPLAND
Experience Fort Ticonderoga in Winter
Each winter from November through April, Fort Ticonderoga presents a schedule of special programs as part of their Winter Quarters season. Visitors to the historic site will enjoy a more intimate experience during the various events, which includes living history, insightful seminars, hands-on workshops, and other specialty programs.
Moreover, one of the best parts of the program schedule is the opportunity to explore Fort Ticonderoga during what was traditionally their Winter Quarters season back in the 18th century.
BROWSE FORT TICONDEROGA'S UPCOMING EVENTS
Have a Blast at the Dynamite Hill Recreation Area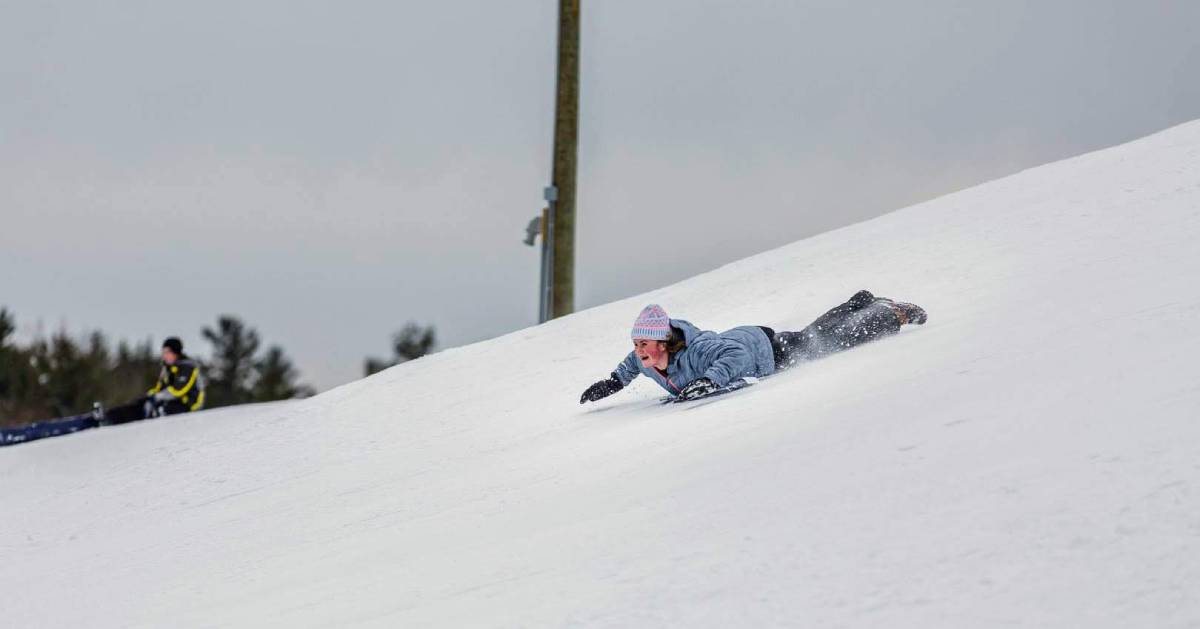 Photo provided
Who doesn't like free fun? In Chestertown, both residents and out of town visitors are welcome to ski and ride down the snowy slopes at the Dynamite Hill Recreation Area. The site is typically open during the winter, weather permitting, on weekends (Friday through Sunday) and Friday and Saturday evenings; it's a convenient place to go while on a winter weekend getaway to the area.
The downhill skiing and snowboarding trails are perfect for kids and beginners, and there is a rope tow lift and warming hut at the base. You can try out the recreation area's sledding, cross-country skiing, and snowshoeing trails as well.
SEE MORE TO ENJOY IN CHESTERTOWN
Tour the Breathtaking High Falls Gorge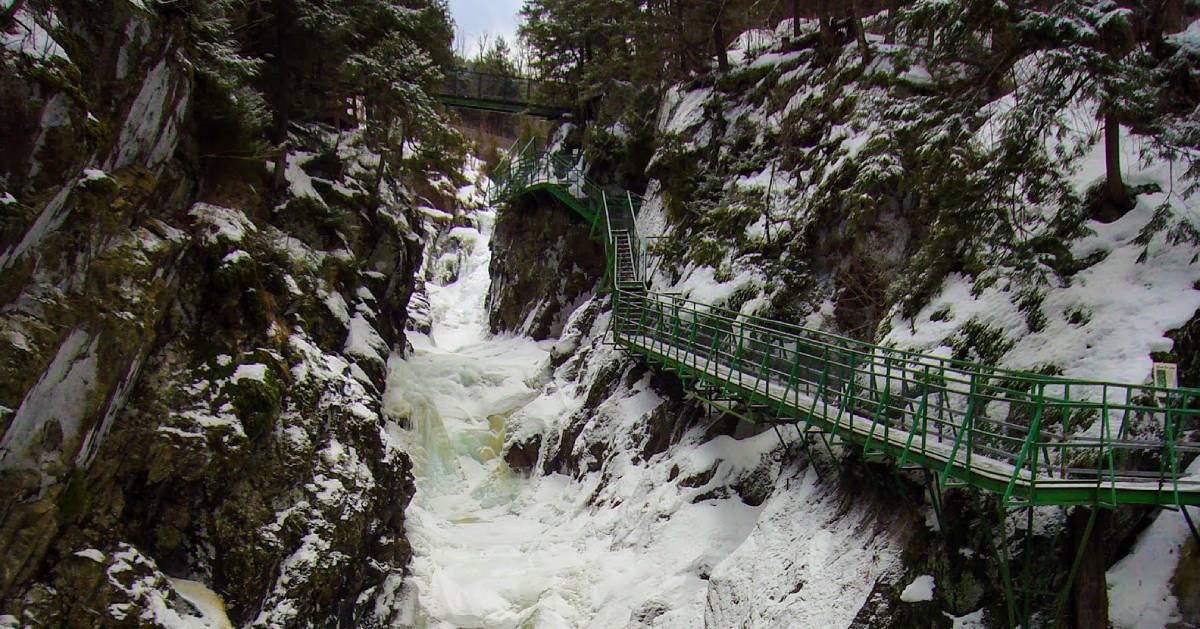 Photo credit: Martin Bravenboer, licensed by CC BY 2.0
When you think of winter in the Adirondacks, do you see majestic peaks, snowy landscapes, and icy ponds? Although that's normal in this corner of Upstate NY, what you might not think about is High Falls Gorge.
Located in Wilmington near the Village of Lake Placid, High Falls Gorge is a 22-acre, privately owned nature park offering amazing views of waterfalls, a gorge, the Ausable River, and more. The natural attraction is open for self-guided tours year-round, but in winter, a whole new experience awaits.
LEARN ABOUT THEIR OFFERED ACTIVITIES
Walk Through an Illuminated Forest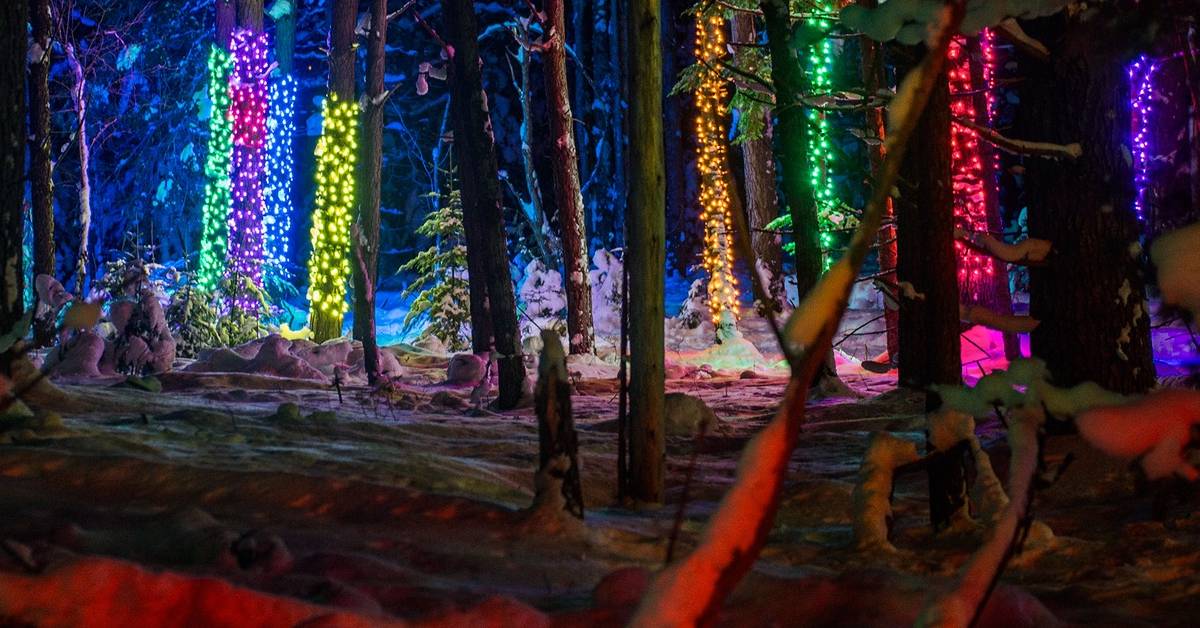 For the past several years The Wild Center in Tupper Lake has offered Wild Lights on select dates from late November through late February. New for 2022/2023, a light tunnel across Rainbow Bridge, nearly double the amount of lights as last season, and hot drinks, food, and more indoors. The museum typically offers Wild Lights daily during holiday and winter breaks for kids.
Note, this is a separate admission fee and experience than the daytime admission to The Wild Center.