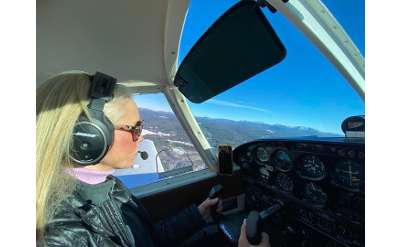 Adirondack Aviation Academy
Saranac Lake, NY
Find flight instruction, pilot certifications, and scenic flights at the Adirondack Aviation Academy, the premier flight school in the Adirondacks. This unique, breathtaking activity is appropriate for all ages and abilities!
Leaf Air LLC
Queensbury, NY
Enjoy spectacular views of Lake George, the Green Mountains, Adirondack High Peaks, Lake Champlain, or Saratoga during a scenic flight with Leaf Air LLC in Queensbury. The company also offers professional flight instruction.
Adirondack Flying Service
Lake Placid, NY
Choose Adirondack Flying Service in Lake Placid for your next flight in the Adirondack Park. They specialize in flying people in and out of the Adirondack region, as well as scenic flights.