Whiteface Mountain Ranked #1 By SKI Magazine
According to popular vote among 7,000 SKI Magazine readers, Whiteface Mountain, in Wilmington is the #1 ski resort in the eastern United States!
In addition to being #1 in the eastern U.S., SKI readers ranked Whiteface 2nd overall in eastern North America! Only Mont Tremblant, Quebec stood atop Whiteface in the survey. A full breakdown of the top 10 resorts in eastern North America, as ranked by SKI readers, is listed below.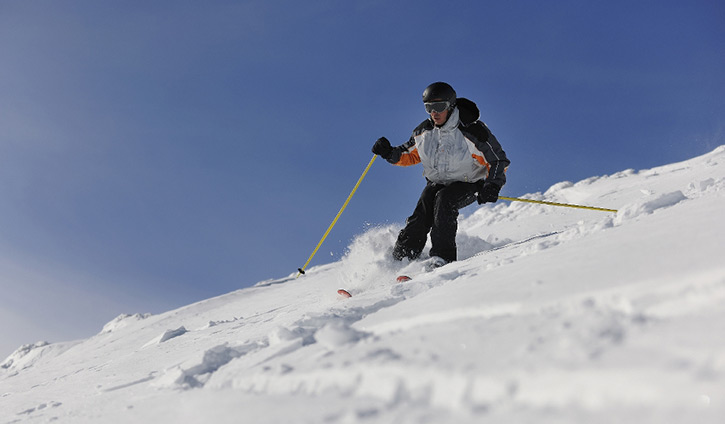 The SKI survey was an independent survey of 7,000 readers who ranked Whiteface #1 for the first time since 2003. This moves the Olympic mountain up 4 rungs from last year, when it was ranked fifth.
Whiteface, which boasts 283 skiable acres, 86 trails and the greatest vertical drop east of the Rockies, received high marks for its Après-Ski (#2), Dining (#2), Family Programs (#2), Scenery (#2), Terrain/Challenge (#2), Lodging (#4) and Overall Satisfaction (#5).
The Top resorts in Eastern North America according to SKI Magazine's readers:
"Everyone at the mountain strives to give each visitor the best experience possible and this validates all of their hard work. It's great to be on top again, and now our goal is to stay atop year after year. With Wilmington virtually at the foot of the mountain and Lake Placid a short drive away, we have a perfect combination of meeting everyone's needs."
- Ted Blazer, NYS Olympic Regional Development Authority (ORDA) President/CEO
Tremblant, Que.

Whiteface/Lake Placid

Stowe, Vt.

Okemo, Vt.

Stratton, Vt.

Sugarloaf, Maine

Sugarbush, Vt.

Sunday River, Maine

Smugglers, Vt.

Loon Mountain, NH
But skiing isn't the only thing to love about Whiteface Mountain. For the 18th consecutive year, Whiteface/Lake Placid was ranked #1 for its Off-Hill activities by SKI Magazine readers, thanks to its array of Olympic-style sports including bobsledding, ice skating, cross country skiing, ski jumping, as well events such as World Cup racing, shows and concerts.
And SKI readers aren't the only ones who think so highly of the Whiteface region. In fact, the nearby ski town of Lake Placid has already received a few nods from high places this year. Back in April 2010, Forbes Travel named Lake Placid NY one of America's 20 Prettiest Towns, and this past June, MSNBC featured an article highlighting Lake Placid, NY as an ideal vacation spot for modern families.
Learn more about the Whiteface Mountain / Lake Placid Region »