Discover the Many Benefits of Paddling in the Adirondacks
Canoeing, Kayaking, & Rafting Have Their Advantages!
While hikers enjoy the Adirondacks from its 46 High Peaks tops, many others experience the region's breathtaking beauty from its hundreds of miles of diverse waterways. If you are considering taking up canoeing, kayaking, or rafting, you will find the benefits of this healthy outdoor activity are wide-ranging.
Combine the unbeatable views from the water with the health benefits of paddling, and you're sure to find your new favorite way to stay active outdoors!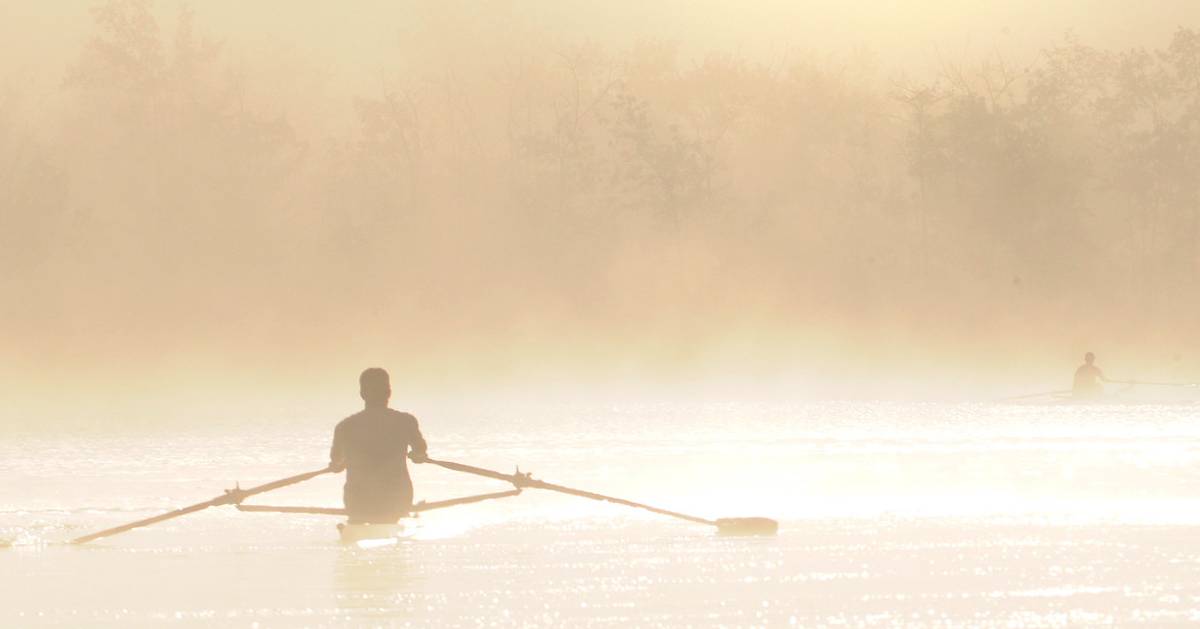 Adventure
Setting out on a whitewater adventure in your kayak is certainly exhilarating. Exploring still waters and corners you have never been to is just as exciting. Adventure is one of the top reasons to take up paddling. Even if you've already explored the Adirondacks' many trails, paddling offers you a way to see new sights, discover new towns, and see the mountains from a whole new vantage point.
Consider taking lessons and seeking advice from one of the area's many outfitters, as some of the region's fast-moving waters should be navigated by experienced paddlers only. They'll help you learn where to canoe, kayak or raft - some even offer guided tours!
Exercise
Have you ever set eyes on a college rowing team and wondered what you can do to look that toned? Paddling is your answer. The motions you use to propel and steer yourself and your craft not only use muscles in your arms, but also your shoulders, back, abs, and throughout your core. Begin a regular paddling routine, and before you know it, you'll be gaining great muscle tone!
In addition, this sport can be wonderful for those who have lower extremity problems, such as arthritic knees. In fact, it is often recommended for outdoor enthusiasts who are now finding hiking and skiing difficult. While some river paddling trips require portages, you can plan just as many without. It's a great way to continue to enjoy the Adirondacks once you've retired your hiking boots.
Relaxation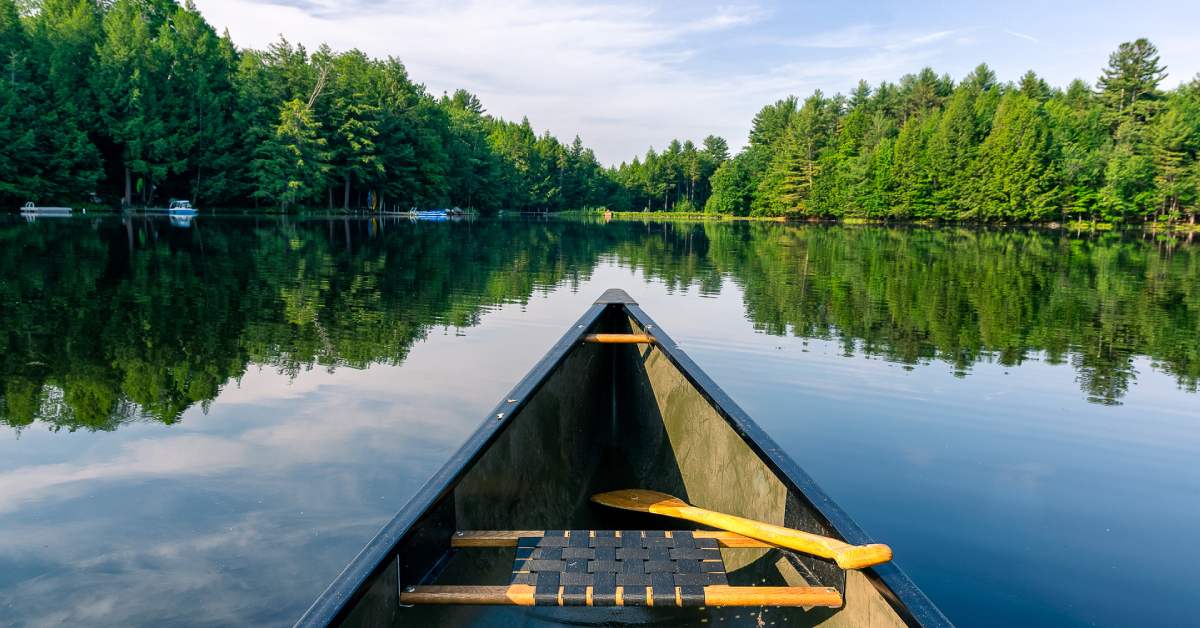 Canoeing and kayaking on still waters among the breathtaking Adirondacks may be the best thing you can do to relax and get away from it all. There is no place more beautiful on Earth, and paddling is one of the best ways to enjoy the views, whether you are fishing, snapping photos, or just floating along. Take deep breaths of the fresh mountain air and feel the warm sun on your shoulders as you paddle a quiet pond, surrounded by the incredible natural beauty of the Adirondacks... sit back, relax and soak it all in!
Discover Nature
Have you ever wanted to spot a moose? Or get a really great picture of a loon? In addition to taking in the breathtaking scenery, being able to spot wildlife is another one of the many benefits of paddling throughout the Adirondacks. The trick is to share the wilderness with them, while being as unobtrusive as possible. Paddling quietly on the water provides the perfect opportunity to spot various species of wildlife, from deer and moose to beavers and otters, bald eagles and more.
Connection With Others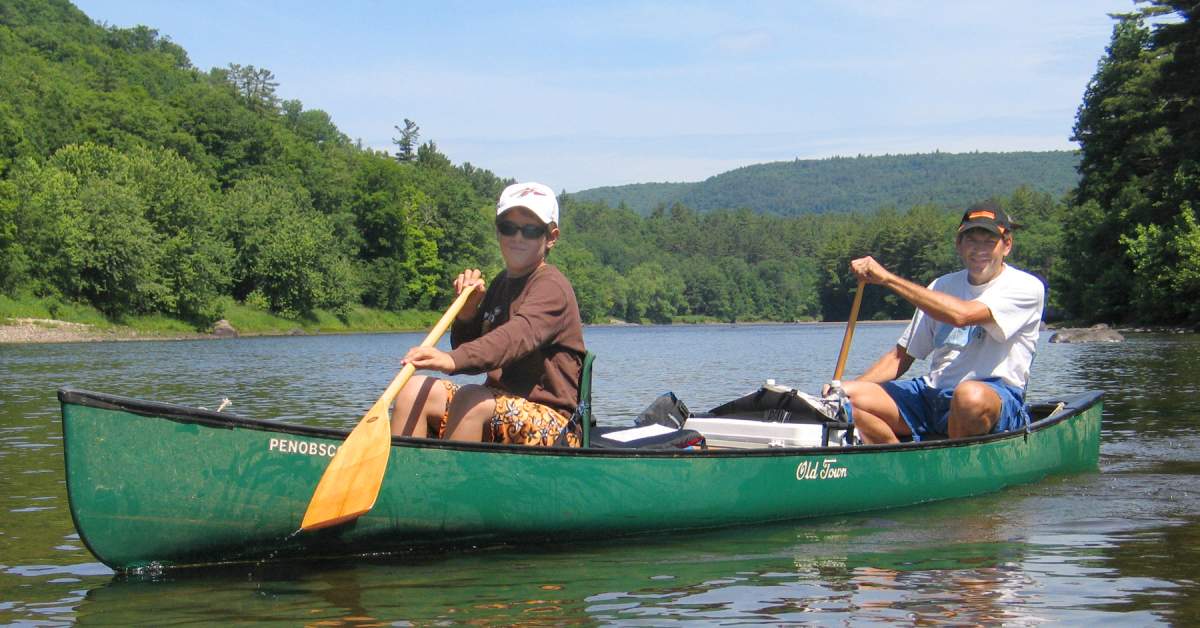 Take a partner or two along with you. Paddling can be a great way for families and friends to gather as a group and share a wilderness experience. It offers a lot of talking time and bonding as you make new discoveries together. It can also be a great way to meet others if you go on a guided paddling tour or rafting adventure. Connect with others who share a similar interest.
Solitude
Peace. Quiet. Escape. Leave the cares of your day-to-day behind, and head out solo for some inner reflection and mind-clearing. Enjoy your solitude as you listen to the sounds of nature and let the Adirondacks refresh your mind. Paddling is a great way to get away.
Don't forget: While out paddling in the Adirondacks, wear a life-preserver, clothing that dries quickly, and take along some sunscreen, sunglasses, a compass, snacks, drinks, bug spray and other items to make yourself more comfortable.