Fort Ticonderoga
Ticonderoga, NY
Fort Ticonderoga is a bucket list destination! Bring the family and enjoy hands-on activities, daily weapon demos, boat tours, world-class museum exhibits, beautiful gardens, friendly animals, and more. Rain or shine, there's something for everyone!
Adirondack Experience
Blue Mountain Lake, NY
Adirondack Experience, The Museum on Blue Mountain Lake features exhibitions about the Adirondacks in 24 modern galleries and historic buildings. You can explore topics ranging from logging to boating as well as enjoy hands-on activities.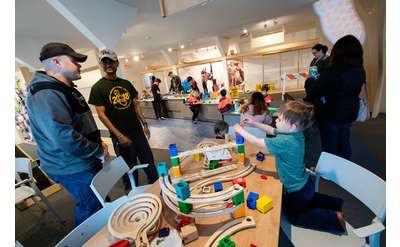 North Country Children's Museum
Potsdam, NY
The North Country Children's Museum invites kids to check out interactive exhibits celebrating the cultural and geographical resources of the North Country. Children of all ages play, imagine, discover, and learn through the exhibits and programs.