Retreat To The Serene Setting Of Lake Clear, A Hamlet & Lake Near The St. Regis Canoe Area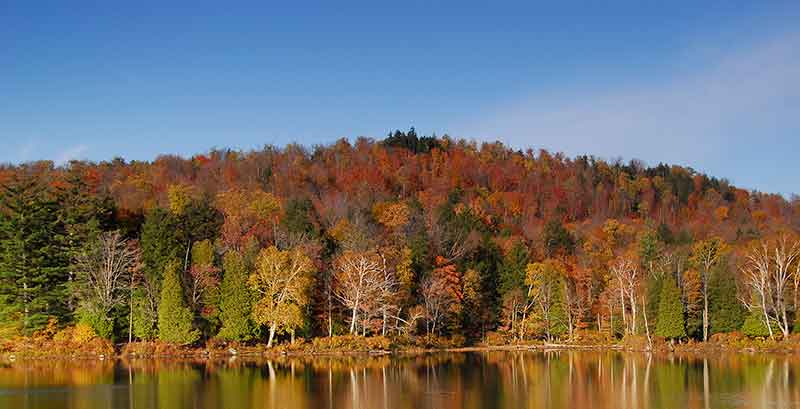 Photo by Michael Louthan, CC BY-ND 2.0
Located in Franklin County, the hamlet of Lake Clear is named after the 940-acre body of water the community sits on. The land surrounding the lake is state-owned, making it long admired by travelers and outdoor enthusiasts for its pristine waters and proximity to Lake Placid Region attractions.
Lake Clear is close to the St. Regis Canoe Area, making it a popular destination for paddlers. The lake also draws outdoor enthusiasts for fishing, cycling, cross-country skiing, and more.
Many different types of fish are present in the Lake Clear, including landlocked Atlantic Salmon, Largemouth Bass, Bluegill, Carp, Catfish, Perch, Pike and Pumpkin Sunfish. For the fishing enthusiast, there are also tours of the nearby Adirondack Fish Hatchery, open to the public from April 1 - November 30. This hatchery is owned by New York State, and it raises landlocked Atlantic salmon for distribution across the state. There is an indoor visitors' center with a salmon pool and other interesting exhibits.
Adirondack Regional Airport in Saranac Lake provides easy access to Lake Clear, and there are many places to stay in the area. Several campsites are located at Lake Clear, but there are also cabins, cottages and private homes for rent.
Lake Clear, NY
Dawson's Tri-Lakes Septic Service offers septic services including installation, tank pumping, and cleaning, to Lake Clear, Sarana...
[+More]